Screencast-o-matic Replacement - Screencast Onine Video without Any Limitation
Many people like to use Screencast-o-matic to record their videos. It is hot for educators, gamers, businesses and anyone else who want to create a video. It has been highly considered as the best screen recorder and helps many people to record their videos. In addition, with the release of Android Screencast, it wins more users to make personal. However, recently, we found some complains from screencast-o-matic users. What kind of questions did they meet? Let's find the questions on Screencast-o-matic, and you may meet the same problems if you are a Screencast-o-matic user.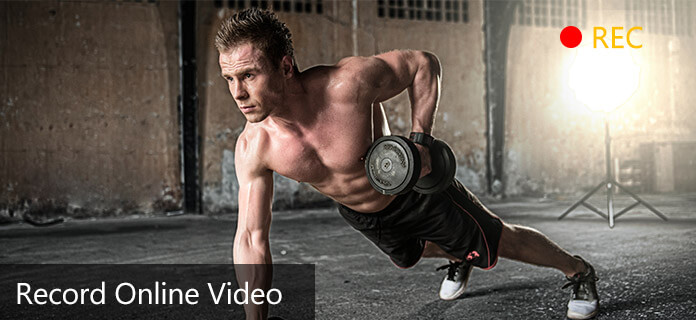 1. I want to do PC game walkthroughs, but for some reason, every time I try playing the Penumbra Game Collection, screencast-o-matic will not pick it up. It will pick up the games sound and my voice, yet, it won't show the game. It will just show my desktop.
2. I am so upset that I even didn't know Screencast-o-matic needs internet access. I bought the pro version and the problem is I DO NOT HAVE INTERNET ACCESS!!!
3. My computer is attacked and be controlled! I don't know why. I didn't do anything before recording a video with screencast-o-matic.Is there anything wrong with my computer?
Oops! To my surprise, Screencast-o-matic also has its problems. But I think the biggest problem is that, it is not safe enough. Why? Many users know that screencast is a web application but few users know that this app relies on Java.
Let's review the recording process. Navigate to screencast-o-matic.com you will find the obvious Start Recording button. Click it and you will enter a new web page. If you are the first time to use this software, you are requested to download launcher on your computer. Doesn't work? You can get the answer from the frequently asked questions to get the answer. You will find the question "What if I can't get it to work in the browser?" and you need to download the full app install to go on next step.
Attention! If you click the link and download the launcher according to the guide, you have added the plugin to your computer. This plugin is developed via Java, which will allow hackers to easily control your computer and all data on your computer may be stolen within seconds.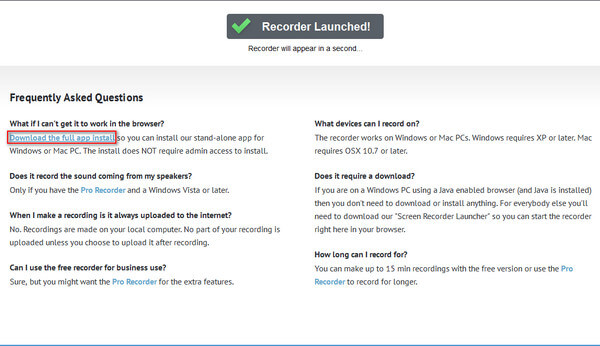 It is terrible! You may think, "I just want to record the desktop screen, I never thought I might lose the data on my computer!"
Actually, there are some other disadvantages of screencast-o-matic you might need to know.
1. It needs internet access and if there is no Wi-Fi or internet, you are unable to use this app.
2. It is not as safe as other Screen Recorder which relies on C/C++.
3. It has watermark with the recorded video which makes your video unclear.
4. The free version does not allow you to use the computer audio and the only pro version allows.
So, maybe, screencast-o-matic is not your best choice to record your videos. No worries, there are many other video recorders for your information. For example, Aiseesoft Screen Recorder, it also has a high reputation in the world.
Aiseesoft Screen Recorder
Aiseesoft Screen Recorder is professional screen capture software which can capture online videos, games, podcast, webinars, lectures, presentations, Skype calls, online conference, webcam videos, etc. in full screen or customized screen size with ease.
Record game for sharing.
Screencast webcam videos.
Support capturing pictures from screen.
Record streaming audio, online audio, microphone voice with high sound quality.
As the best screencast-o-matic alternative, it works well for recording online videos. Whether you want to make a video tutorial, or record Skype video calls, or capture videos from Netfilx, you can easily achieve the purpose. So, with this screen recorder, you are able to record anything you want on your computer.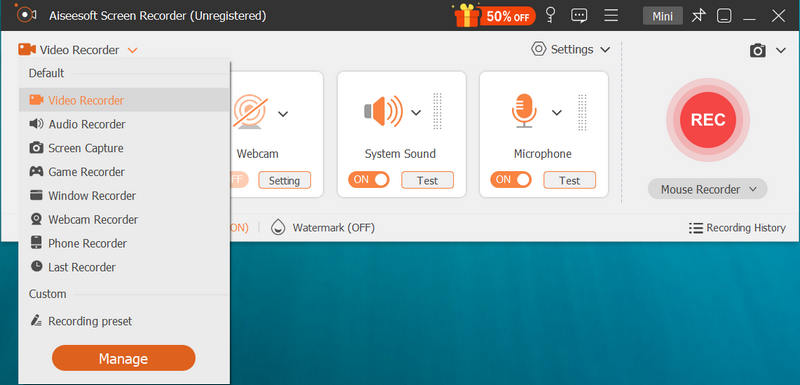 Most of you may be interested in the online videos (including the live videos, streaming video and other web videos), this top video recording software can meet all your needs, you can adjust recording area, choose audio both system audio and microphone according to your need, set the ending time for recording, use mouse cursor to highlight. For example, if you are a gamer and want to record game to share your skill, you can use mouse cursor with a bright color to analyze the important part.

Now free download this software and try to experience functions of this best screencast-o-matic alternative – Aiseesoft Screen Recorder.
You can learn the steps from the video below: