3 Alternatives to Snagit
Snagit, created by TechSmith in 1990, is an old screenshot program that captures videos and records audio. Supporting English, German, Korean, and Japanese, you can use it to capture your screen in your Windows computer. The recent release of Mac version that provides few features enables you to capture your Mac screen.
With additional functions, the newer version allows you to capture batch embedded items such as links, pictures, and multimedia. And after you finish the recording, you can easily share it to Camtasia Studio, YouTube, Google Drive, Dropbox, etc. for an online saving or sharing.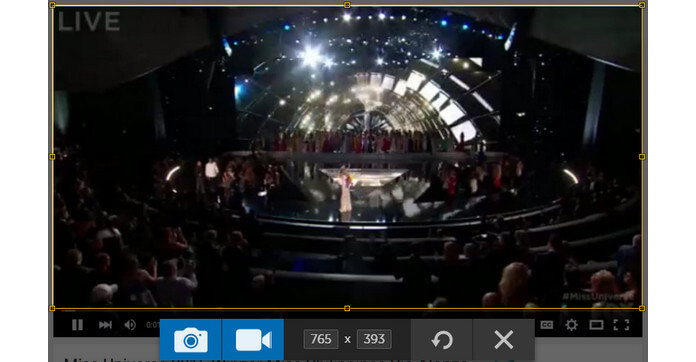 Developing as an extension of Snagit, it gives Snagit for Chrome in 2014, this plug-in for Chrome shares the similar functionality to its desktop counterparts. It lets you download free and take a still image or capture a video of the content on screen. The recorded content will be uploaded automatically to Google Drive for easy storage and retrieval. Accompanied with Snagit, Snagit editor is a basic image editing program. It allows you to use Snagit tool to edit effects and add styles for screenshot images.
Though Snagit can meet your basic needs of recording screen, it also gets some negative complaints from its users. Some users complain that, it is not easy to use for the first time. Whilst the constant open bar is an amazing feature, some may think the Snagit editor is slow and lagging behind as text is typed in the edit box. Additionally, when capturing screen, no mouse cursor to highlight the important points. And the price of $49.95 may close the door to some. At this point, you may want to find other alternatives to Snagit. Keep reading to get the three alternatives to Snagit.
Three alternatives to Snagit
Ezvid
Ezvid is a free screen recorder program with built-in video editor. Ezvid is exceptional because of the power of its cutting-edge effects and features. With voice recording, facecam, voice synthesis, screen drawing, and speed control, Ezvid lets you record videos and edit the recorded videos fast. For game players, there is an option to enable "Gaming mode", in which it can record the windowed mode of your game. This software is free to record videos.
When editing video, you will find this program provides a few music clips. If you like, you can add some pictures, video clips and your voice to edit your recording video. It allows you to upload the recorded video to YouTube through the program itself. This is its strength, but also its weakness. You cannot export the recording video except for uploading it to the internet. If you want to download your recorded video to PC or other devices, you may find it is not the ideal alternative to Snagit.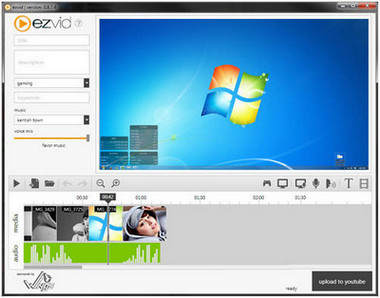 FastStone Capture
FastStone Capture is a minimalist application for capturing screen. The most attracting feature is to capture your screen. And you can do some basic editing to the captured image. At this point, it is a good Snagit alternative to take edit images. FastStone Capture version 6.3 or later version enables you to record your screen and sound. In its version 7.3, you are allowed to edit videos with optional functions. For example, you can remove unwanted sections from a screen video, save a video frame to a file or copy it to the clipboard, drag and drop a video file onto the screen recorder's panel to open it in the video editor.
More than Snagit alternative, FastStone Capture is superior to Snagit at this point. However, it also meets some objections from users. This program is missing some ease of use features, and its help and support options are lacking. And it allows you to record computer speakers on your Windows Vista, Windows 7 and 8 only. For Windows 10, it misses this recording function. And if you want to pause or resume the recording, you have to click the menu interface to get setting. It is not easy to record video. What is more, you have no way to preview it before saving. After a 30 days' free trial, you need to spend $19.95 to get a lifetime license.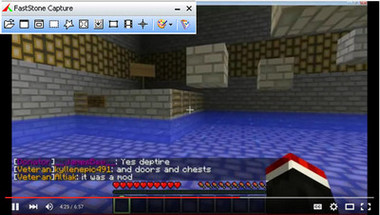 Aiseesoft Screen Recorder
Aiseesoft Screen Recorder is the professional video recorder. You can use it to record almost any streaming video and audio as you want. Whether you want to make a video tutorial for training, or want to record Xbox 360 gameplay, you are allowed to capture the screen easily with simple click. It offers you a full screen or customized screen to choose as the recording area. Also you can control the system or microphone audio respectively.
Aiseesoft Screen Recorder
Aiseesoft Screen Recorder is professional screen capture software which can capture online videos, games, podcast, webinars, lectures, presentations, Skype calls, online conference, webcam videos, etc. in full screen or customized screen size with ease.
Record game for sharing.
Screencast webcam videos.
Support capturing pictures from screen.
Record streaming audio, online audio, microphone voice with high sound quality.
You can turn on both audio buttons to record online meeting. Also you are able to record videos with the system audio button on. When you record live videos, you can show your recording interface to pause or resume the recording process. When you make tutorial video, you can also highlight the mouse cursor to mark the important points. Moreover, the screenshot button also makes it easy to capture any favorite images as you want. You only need to pay $27.3 after a free 15-days trail.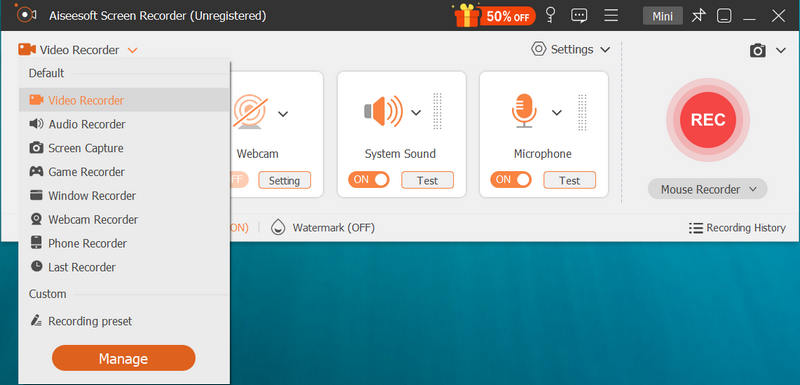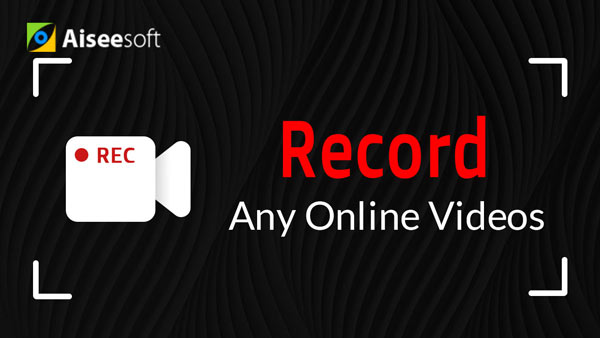 As an alternative to Snagit for recording video, Screen Recorder is enough to help you. If you need to edit your videos, you can use Video Enhancer to enhance your video quality or clip, crop, rotate or add watermark to your video.
There are many other Snagit alternatives for you to record videos in the internet, like Camstasia Studio, Rylstim Screen recorder, ShareX, etc. They have some advantages and disadvantages for usage. Choose the suitable Snagit alternative according to your needs.
You can learn the steps from the video below: