Part 1. Manage Storage to Fix Cannot Take Photo
When your iPhone camera won't work, it shows a black screen when loaded, is slow or lagging when capturing, or has other performance issues, you should first check the Camera app itself. You can force it close and then open it, or restart iPhone to check if the problem is solved.
If you see the error message that Cannot Take Photo, you should manage your iPhone storage to free up more space.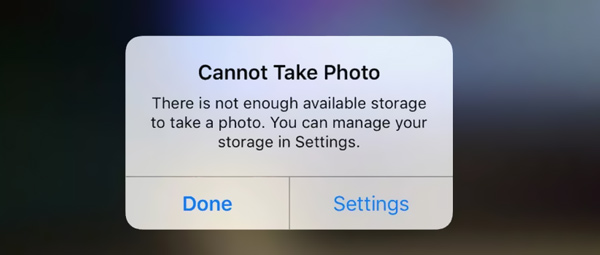 Step 1.
Unlock your iPhone and go to the
Settings
app. Tap
General
and then choose
Storage and iCloud Usage
.
Step 2.
When you enter the
Storage
interface, you can see a list of apps on your iPhone and specific storage. You can tap each one to manage its data or delete app. During this step, you can enable
iCloud Photos
or
Offload Unused Apps
to free up space.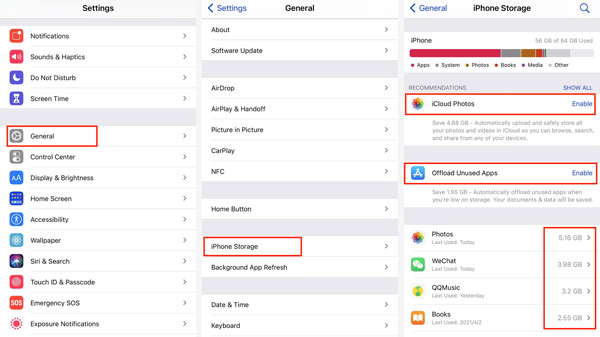 Step 3.
You can also go to the
Photos
app and clear the
Recently Deleted
album. This will free space on iPhone regardless of whether you use iCloud or not to store photos.
More solutions to get more storage on iPhone are here.
After removing some unwanted data or apps from iPhone, you'd better restart your iPhone. Then you can open Camera app and check if the Cannot Take Photo error is fixed.
Part 2. Professional Way to Fix Cannot Take Photo
To remove useless files and fix iPhone cannot tale photo error, you can also rely on the professional iPhone Cleaner. It has the capability to quickly clear unwanted documents and data, remove junk files, and uninstall unused apps on your iOS device.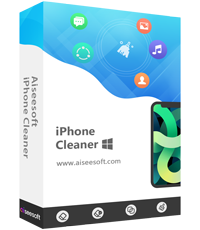 Downloads
Clear temporary files, junk files, caches and cookies thoroughly on iPhone.
Remove unused apps and large files to release more space and fix cannot take photo.
Compress large-size photos or export them to computer for backup.
Work for all iPhone models and support all iOS versions including the latest iOS 17.
Step 1.
First, you should free download, install and run this iPhone Cleaner on your computer. Then connect your iPhone to it with a lightning cable.
Step 2.
When iPhone is recognized, you can check some basic information about this iPhone storage, such as used space, available space, and capacity.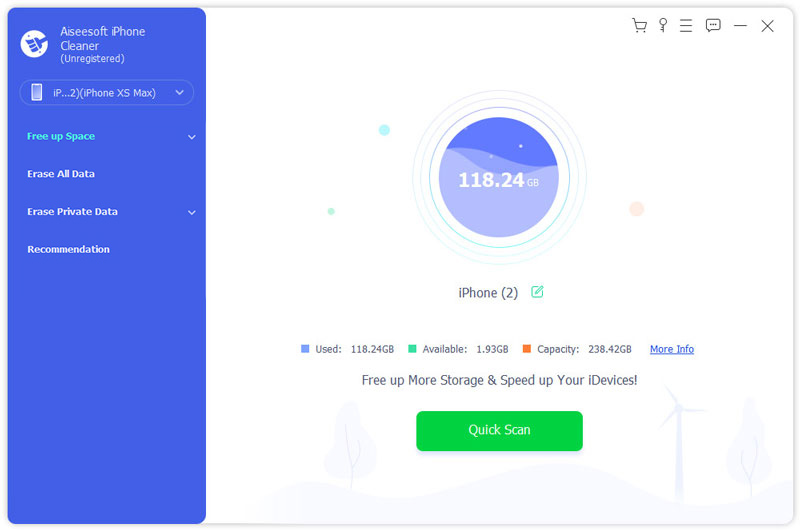 Step 3.
Click the
Quick Scan
button to scan out the specific data for cleanup. You are allowed to view the storage of the junk files, applications, large files and photos.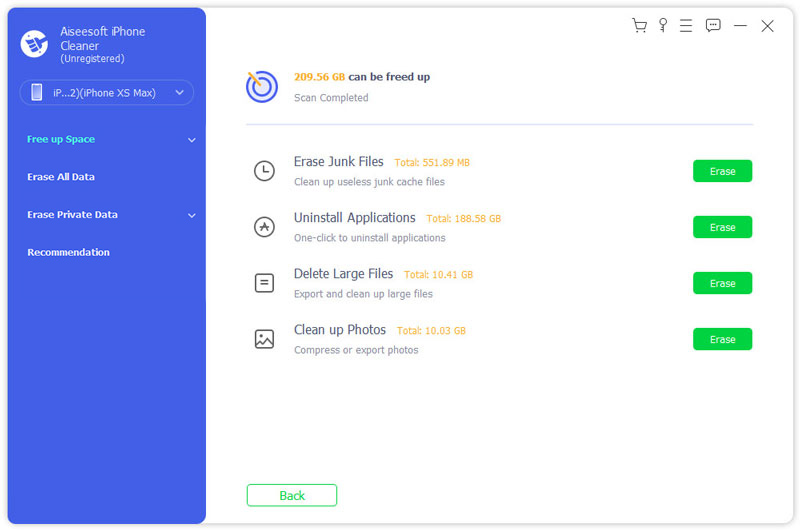 Step 4.
You can click on the
Erase
button to check more information. Select the useless files you want to delete and then click on the
Erase
button.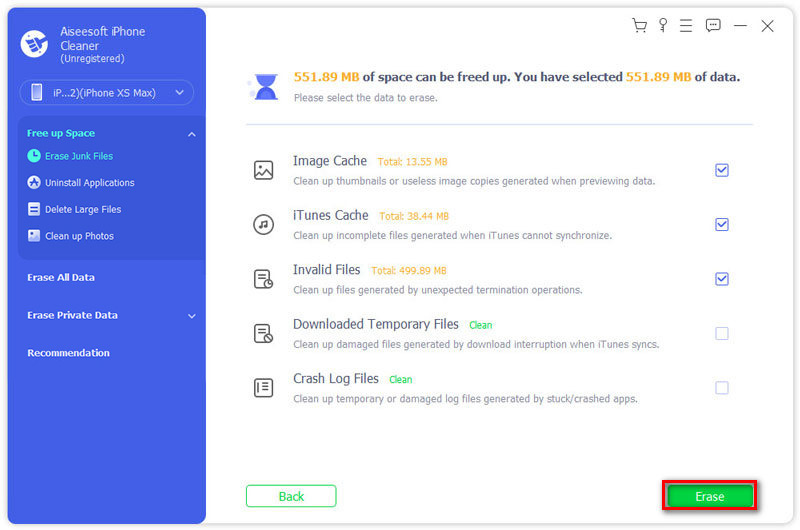 By doing so, you can handily remove junk files, unnecessary large photos and more from your iPhone. After that, you can back to the Camera app and check if it can take photos as normal.
Part 3. Factory Reset to Fix iPhone Cannot Take Photo
Resetting iPhone is also a good solution to fix cannot take photo error. Before you do that, you should back up all useful iPhone data first.
Step 1.
To factory reset iPhone, you should go to
Settings
app. When you get there, tap
General
and then scroll down to choose the
Reset
feature.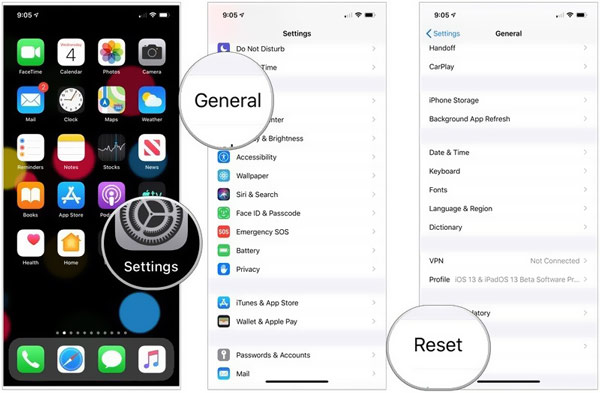 Step 2.
Select the
Erase All Contents and Settings
option. During this step, you need to enter passcode to confirm your operation. Then tap on
Erase iPhone
to perform a factory reset on this iPhone.
When the resetting process is complete, you can set up iPhone as a new device. You need to restore iPhone from the latest iCloud backup. After that, you can open your iPhone camera and check if it can work normally.
Part 4. FAQs of Cannot Take Photo
How do I fix my iPhone that won't load pictures?
You should first check the network connection and then restart your iPhone. If the problem is still there, you can use the 3 methods above to free up space.
Why won't all photos import from iPhone?
If you have enabled the iCloud Photo Library feature on iPhone, you will face the situation that not all photos import from iPhone. You can turn off it and the Optimize Storage feature to fix it.
How do I get iCloud photos off my iPhone?
To download the original photos or videos on iPhone, you can go to Settings app. Tap your iCloud account and choose iCloud. Then select Photos and tap Download and Keep Originals.
Conclusion
With the recommended 3 tips, you can easily fix the Cannot Take Photo error on iPhone. If your camera still cannot work, you should go to a local Apple store and repair the hardware.

Leave your comment and join our discussion