Tutorial to Fix iPhone Speaker Not Working on iPhone 14/13/12/11/X/8 and Earlier
If an iPhone speaker stops working, so do many features that make the handset so great. The video stops playing and you cannot listen to your favorite music with speaker sound. More importantly, you cannot contact with your family, friends and business partners through video calls. And you cannot hear the notice or receive text messages in time. Actually, quite a few users complained iPhone speaker not working on social media. Therefore, we are going to share what factor lead to this problem and how to fix it in this article. Though you may think it is the hardware problem, let's not forget that many problems are related to software.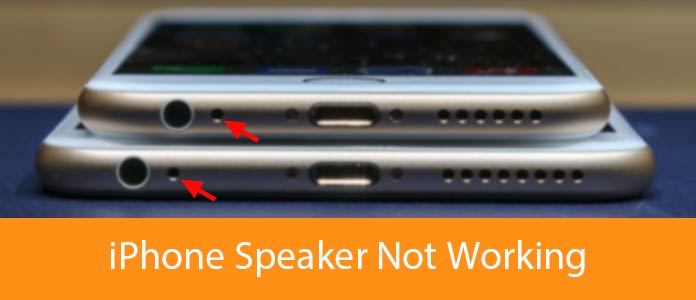 iPhone Speaker Not Working
Why iPhone speaker is not working
Before troubleshooting, let's talk about what factors could make iPhone speaker not working.
1. Silent Mode. If you turn on the silent mode on your phone, you will not hear any sound from your iPhone.
2. Volume settings. It is really easy to adjust speaker volume on iPhone with the Volume buttons or in Settings app. Unintentional action makes volume too low to let you hear anything.
3. Stuck in headphone mode. When you take off headphones and iPhone speaker not working, which means your phone is stuck in headphone mode. iOS may be not as smart as you thought. When you take off headphones, it does not realize that and keep silent still.
4. Sound Playing Somewhere Else. iPhone supports to communicate with Apple TV and external speakers through Bluetooth or AirPlay. If you forgot to turn off Bluetooth on your phone, the sound may be playing on other devices.
5. System problem. This factor is rather complicated, including system outdated, settings conflicts and more.
Common ways to fix iPhone speaker not working
Before asking help from technology support, you can try the solutions and basic troubleshooting below.
Solution 1: Check the Silent Mode button
iPhone has a dedicated button to turn on Silent Mode, which is next to the Volume buttons. If you turn it on accidentally, iPhone speaker not working will happen. Check the Silent Mode button. And if you can see the red mark, silent mode is enabled. To turn it off, you only need to toggle the switch to put your phone in general mode. When you flip the Ring/Silent switch, you can get a notification on the screen on your iPhone.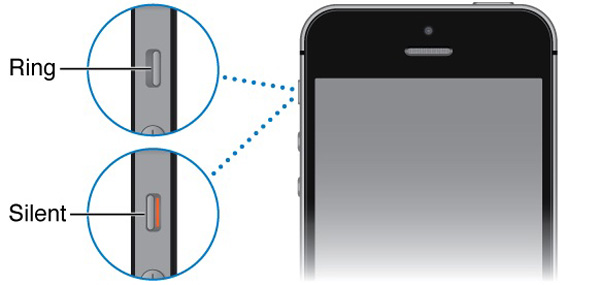 Solution 2: Call someone using the iPhone speaker
Calling someone using your phone speaker is a simple test to check if the speaker part is damaged or not. Go to the Contacts app and call someone familiar. Then tap on the speaker icon on the screen. If you can hear the ring sound or any sound, it means software factor is responsible for the problem of iPhone speaker not working. And you can try other solutions to fix it.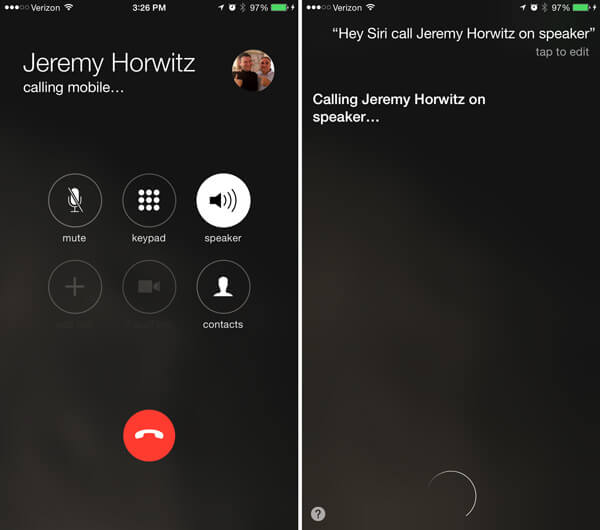 Solution 3: Turn up the volume manually or using Siri
As I said before, if you adjust the volume too low, you cannot hear any sound on your phone. And there are three ways to turn up iPhone volume. There is another way to turn up the volume with Siri. You just ask Siri to "Turn up the Volume."
1. Press the "Volume Up" button on the side of your iPhone. Then you can see the volume adjustment prompt on screen.
2. Go to "Settings" > "Sounds" and move the "Volume" slider to right to turn it up.
3. If the speaker stops working in certain app, like multimedia app, you can go to the app and reset the volume.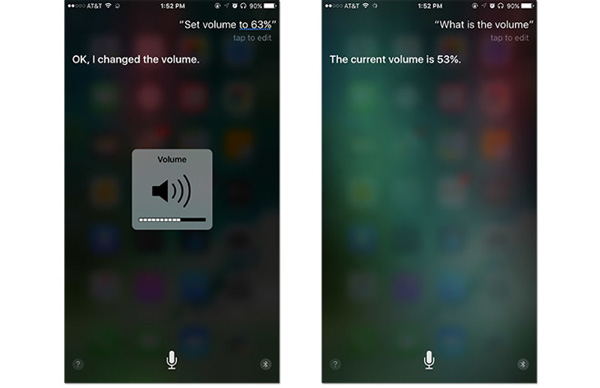 Solution 4: Restart iPhone or enter the DFU mode
Restarting iPhone could solve the problem of iPhone speaker not working caused by apps congestion in background.
1. Hold down the "Sleep/Wake" button and the "Home" key at the same time until the screen turns to black and then Apple logo appears.
2. If you use iPhone 7, the method is the press "Volume down" and "Sleep/Wake" buttons.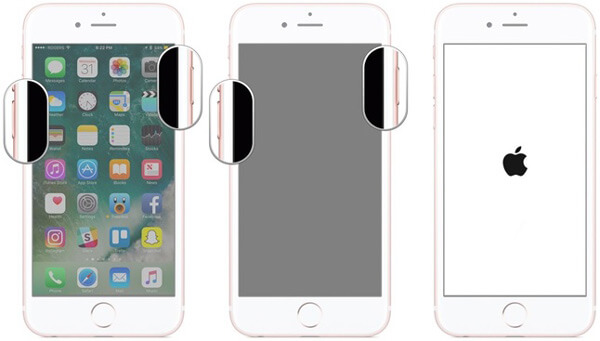 Solution 5: Make sure iPhone is not in headphones mode
You may find that iPhone speaker not working after remove headphones sometimes. Though there is no headphone plugged in, your iPhone still plays sounds in the headphone mode.
As for the case, you can use a flashlight, inspect your lightning port or headphone jack for headphone jack. You can also press the volume button on the left side of your iPhone to check the notification.
It is more likely to happen if you use third party headphones or headphone jack is dirt. The solution is to clean iPhone headphone slot with a hair dryer. And you can try to plug the headphones and then unplug it again until your iPhone realizes what you want.
Solution 6: Check the AirPlay and Bluetooth
Apple integrates several wireless connection techniques into iPhone, like Bluetooth and AirPlay. Former could connect with any Bluetooth speakers or digital devices supported Bluetooth. And latter is able to build communication with Apple TV. If you turn on any one, it is possible that the sound from your iPhone is playing through external devices.
To solve the iPhone speaker not working, you can follow the steps below.
Step 1 Swipe upward on any screen to open "Control Center". Then tap on the "Bluetooth" icon to turn it off if it is working.
Step 2 Also, touch the "AirPlay" option on "Control Center" and check whether it is connect to some device. If it is connected, cut the connection to get the sound on iPhone back.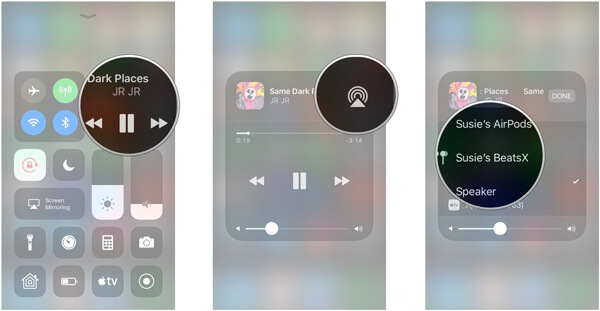 Solution 7: Fix or change iPhone Speaker component
Another reason for iPhone speaker not working is the component of the iPhone. As for the case, you should repair the component or ask for Apple service. If you are familiar with the iPhone, you can check the tutorial online to replace the iPhone speaker component.
Of course, you can also use the Plus service, which is an iPhone repair service that can fix the iPhone speaker component within 30 minutes. You can check the available location for the service, after that you can enjoy a lifetime warranty.
Ultimate way to fix iPhone Speaker not working
FoneLab iOS System Recovery is a helpful toolkit for iPhone users, especially for non-tech savvy. It could help you to solve various system problems easily. Its key features include:
1. It uses advanced technology to scan your phone and diagnoses system problems automatically.
2. With this toolkit, you can get rid of iPhone freezing, stuck in headphone mode, system outdated, software congestion and other problems in one click.
3. iOS System Recovery is safe and secure. It will not interrupt current data on your phone during fixing.
4. And it supports almost all iPhone models, including iPhone X/8/8 Plus/7/7 Plus and formers.
5. The built-in recovery mode and DFU mode could fix iPhone under different situations.
6. Moreover, it is available to both Windows PCs and Mac computer.
In a word, this program could help you fix iPhone problems at anytime and anywhere.
How to Fix iPhone microphone not working with iOS System Recovery
Step 1 Choose iOS System Recovery
Download and install Fonelab, and then you can choose from iOS System Recovery function in "More tools" section. And then you connect the iPhone to the program.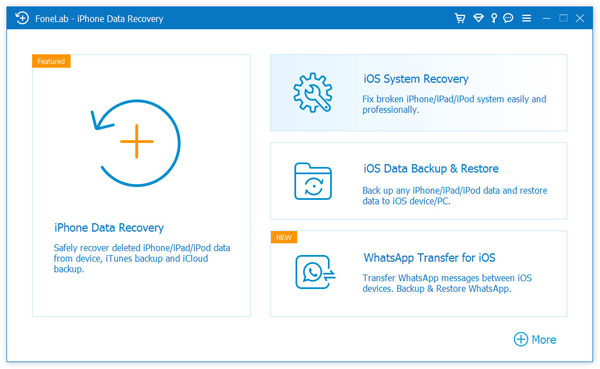 Step 2 Repair iPhone speaker not working
On the system recovery window, click the "Start" button to scan your iPhone, and you also need to provide some information related to iPhone speaker not working. When the result prompted, press Confirm button to continue.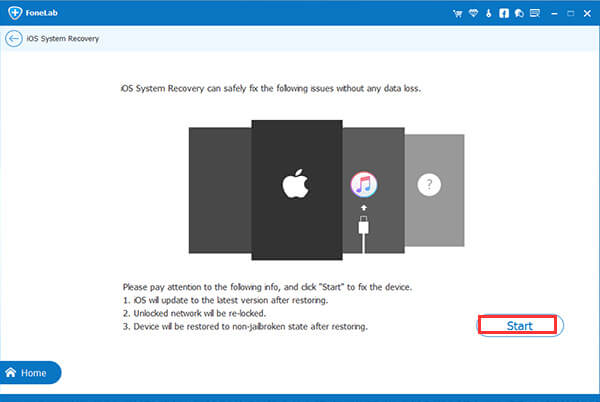 Step 3 Fix the problem in one click
If you are ready, click the "Repair" button to fix the system problems. The program will download some plugins in order to fix iPhone speaker not working issues.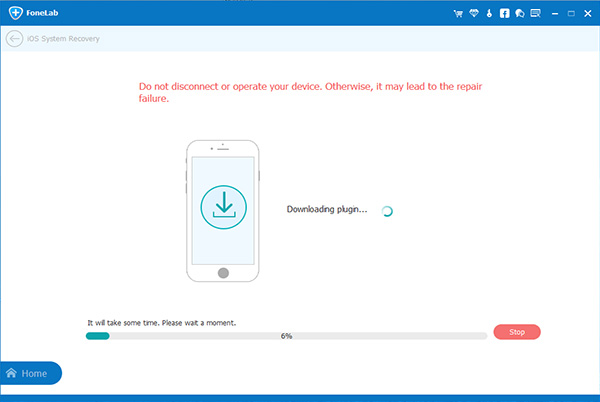 You can watch the video to learn more about iOS System Recovery:
You may need: How to fix sound not working on Mac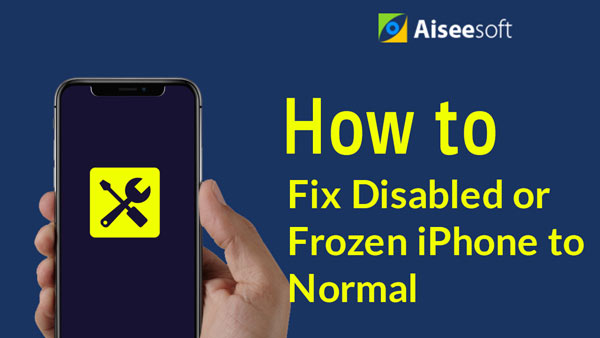 Conclusion
Based on the guide above, you might learn about how to fix the problem of iPhone speaker not working. First of all, when you discover that iPhone speaker stop working and there is no sound on your phone, it is not necessary that the speaker hardware is damaged. According to our research, this problem is caused by iPhone software errors in most cases. So, we shared multiple solutions to fix software problems could lead to iPhone speaker not working. You can try these solutions one by one to get rid of iPhone issue. For the people looking for all-in-one solution, FoneLab iOS System Recovery is the best choice.