How to Fix the Problem of Windows Startup Repair Loop
Startup repair is a powerful way of troubleshooting on Windows; however, it could produce some problems too. For instance, Windows startup repair loop is a common error that many users have encountered when booting their PCs.
In this post, we will concentrate on this error and tell you everything you should know about it, including what startup repair loop means, the common causes, and how to fix this problem without data loss.

Windows Startup Repair Loop
Part 1: What is Windows startup repair loop and why it occurs
Windows 7, for example, continuously runs into Startup Repair and fails to repair or load the operating system. That is called startup repair loop and the problem signature is 6.17600.16385. In another word, when the error happens, you cannot access your computer or your data anymore. For Windows 8/8.1, the startup repair is replaced by Automatic Repair.
This problem has been known to happen as a result of one or more factors:
1. Corrupted or damaged BCD settings. Virus or malware that attacks the bootloader or booting files can damage BCD settings.
2. Boot partition is corrupted. The operating system creates a NTFS partition at the beginning of the drive for core bootloader files and BCD configuration on Windows 7 and above. If something is wrong on the boot partition, Windows will be lost into the startup repair.
3. Blue screen or green screen of death. The latest versions of Windows are designed to hide the error with blue screen and reboot silently.
Part 2: 5 solutions to fix Windows startup repair loop
Considering the cause of Windows startup repair taking forever varies in different situations, you can try the solutions one by one to fix it and boot into your computer quickly.
Solution 1: Turn off Automatic Restart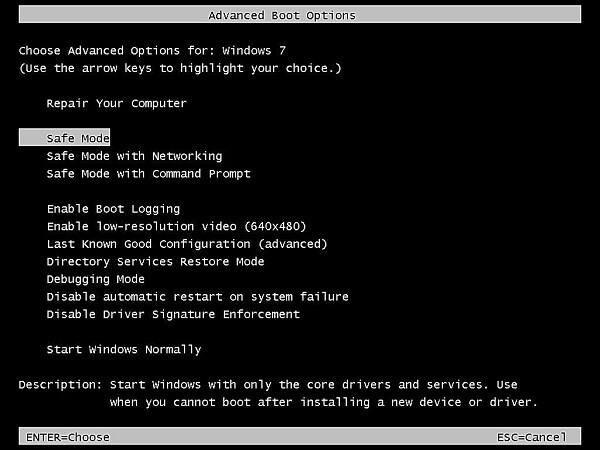 Step 1 Restart your computer. Once the manufacturer logo appears, repeatedly press the F8 key until you boot into the Advanced Boot Options screen.
Tip: Sometimes, you may need to restart several times to get the Advanced Options screen.
Step 2 Highlight the option of Disable automatic restart on system failure with Upward and Downward buttons, and hit the Enter key to confirm it.
Step 3 Wait for your computer to reboot. The operating system should load normally.
On Windows 10/8/8.1, head to Troubleshoot -> Advanced options -> Startup Settings on the options screen, hit Restart and then select Disable automatic restart after failure.
This solution also works when you suffer from WHEA_UNCORRECTABLE_ERROR on Windows.
Solution 2: Check the boot volume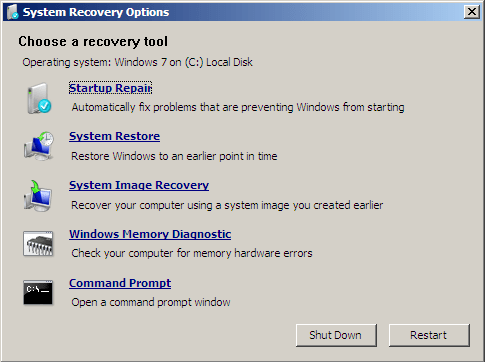 Step 1 On the Advanced Boot Options screen, select Repair your PC when fix startup repair loop on Windows 7. Then choose Command Prompt on the System Recovery Options menu.
Tip: For Windows 8 and above, choose Command Prompt on the Advanced Options screen.
Step 2 Type in chkdsk C: /f /r and press the Enter button to diagnose your boot drive and repair errors.
Step 3 When it finishes, reboot your PC to check if it works.
Solution 3: Fix damaged or corrupted BCD settings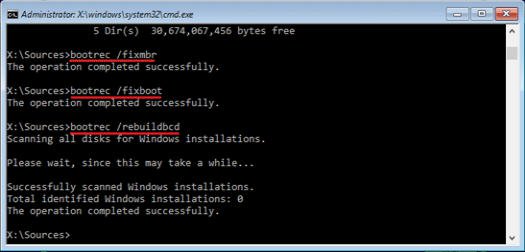 Step 1 Restart your PC when you encounter the problem of Windows error recovery loop.
Step 2 Boot into the Command Prompt window from the boot menu screen, and perform the commands one by one:
bootrec /fixmbr
bootrec /fixboot
bootrec /rebuildbcd
Step 3 After rebuilding BCD, reboot your computer and it will work as usual.
Solution 4: Remove the problematic file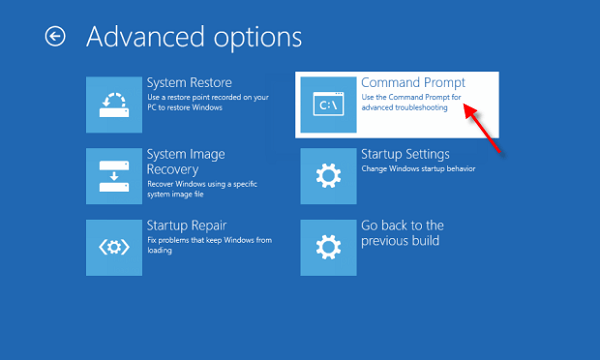 Step 1 If certain files cause Windows 10 startup repair is not working, head to Troubleshoot -> Advanced Options -> Command Prompt.
Step 2 Input C: cd Windows\System32\LogFiles\Srt. SrtTrail.txt and hit the Enter button.
Step 3 Locate the specified location that shows up beneath the command within the Command Prompt window, input Del to remove the problematic file.
In this way, you are able to fix Windows blue screen Bad_Pool_Header.
Solution 5: Restore your system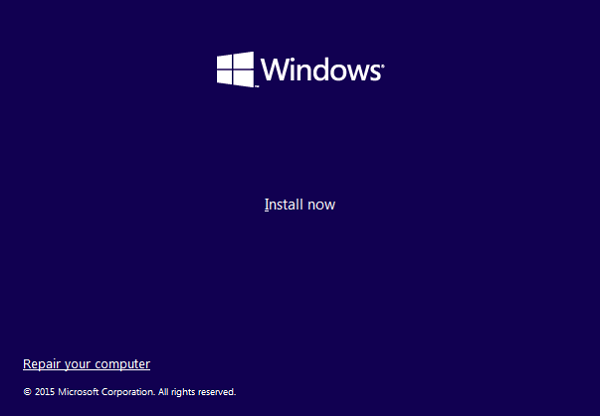 Step 1 The latest way to fix Windows startup repair is to restore your system with system repair disc or installation disc. Insert the optical disc into your DVD drive.
Step 2 Restart your PC and select Repair your computer on the Install screen.
Step 3 Navigate to Troubleshoot -> Advanced Options -> System Restore, select the version of your system and click Next.
Tip: For Windows 7, choose Repair your computer, follow the onscreen instructions until you reach the System Recovery Options window, and select System Restore.
Step 4 Choose a proper restore point, click Next and then hit Next. When prompted, choose Yes to start restoring your system.
Step 5 Your PC will reboot automatically after the process and tell you that system restore completed successfully.
If you have met other errors on Windows like Windows didn't load correctly, you may need this post to fix the issue.
Part 3: How to recover data after fixing startup repair loop
When fixing the problem of startup repair loop, you may be worried about data loss. Aiseesoft Data Recovery has the capacity to recover lost data simply.
Android Data RecoveryGo To Mac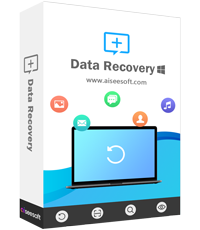 Recover various data and documents from your computer.
Support photos, videos, audio, documents, emails and more.
Available to plentiful situations, like system restore or crash.
Integrate deep scanning and quick standard scanning.
Not interrupt current data on your hard drives.
How to get back lost files with Data Recovery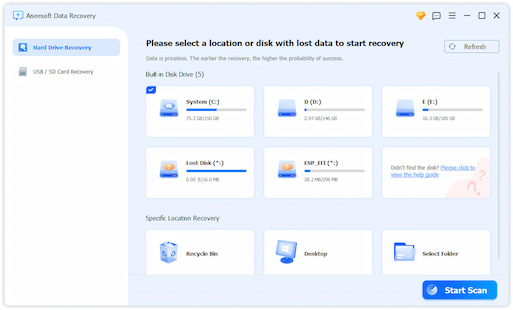 Step 1 Install the best data recovery tool
Install Data Recovery on your PC. There is another version for Mac. Launch the program after fixing startup repair loop.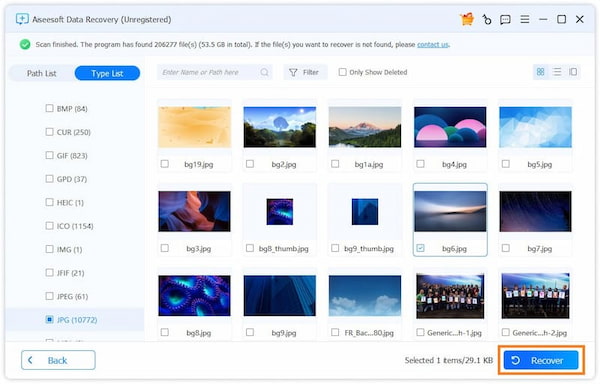 Step 2 Choose desired data types and location
Select the file types that you want to get back and the location that stores them originally. Once click the Scan button, the program will perform the standard scanning. Then you can preview lost files organized by types and formats, and search certain lost files.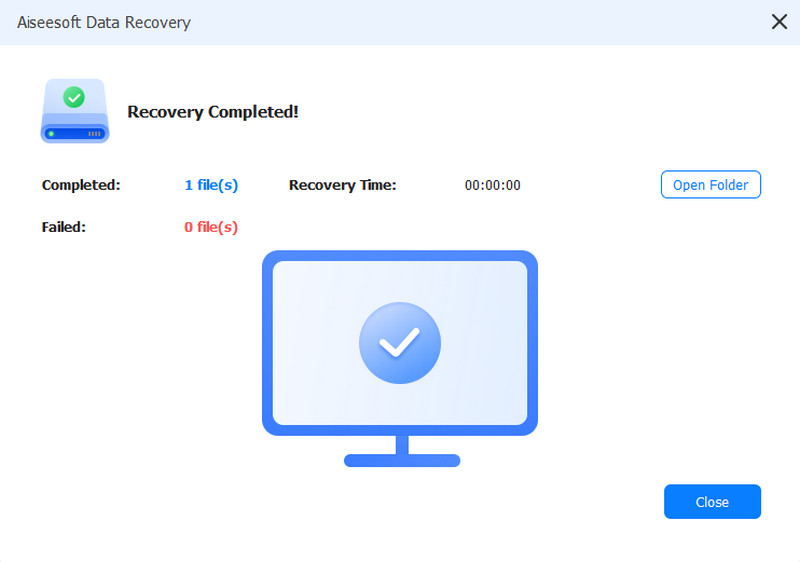 Step 3 Recover lost files quickly
Tick the checkbox next to each desired lost file and click the Recover button. A few minutes later, you can find the files on your computer.
Conclusion
Now, you should understand what you can do when Windows startup repair takes repeatedly. First of all, Aiseesoft Data Recovery is a powerful way to retrieve lost files from hard drives. With it, you can feel free to perform the solutions we shared above to get rid of the startup repair loop error. If you have other questions related to this problem, please write it down below this post and we will reply it as soon as possible.