iPhone VS Android: Which One is Better? Check the Updated Answer Now
iPhone or Android? That is the question promoted in every user who wants to buy a new smart phone.
If you are a royal follower of Android, you will surely regard Android phone as the better one. However, if you are considering switching Android to iPhone after your friends' admiration of iPhone, you may be staggering in the crosswise.
Android VS iPhone, which is better? It is not the simple decision to make. In this post, we list the 12 pieces of differences between them, to help you decide whether iPhone or Android is right for you.

Hardware Difference: Appearance, Quality, and Price
Hardware comes to be the most direct and clear in selecting Android and iPhone.
iPhone is only developed Apple, and it followed the extremely tight control of size, weight, quality, features, etc. from Apple.
iPhone size varies from 4-inch of iPhone SE to 6.5-inch of iPhone XS Max to give users a different vision selection. The price also differs from iPhone size, capacity, features, etc.
As for the quality, it has hardware issues, but iPhone has a good quality slightly than some Android users in the market.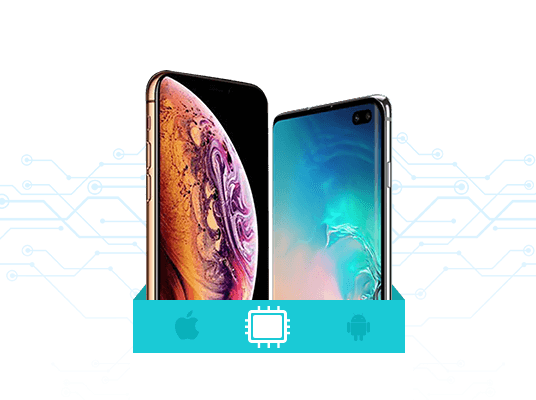 Android OS offered by Google has many manufactures, like Samsung, HTC, LG, Motorola, etc.
Android phone size and price are various depending on different Android phone manufacturers.
Price is also different from the phone features, hardware, and other factors.
For quality concern, it cannot give the final answer, because some Android manufactures provide with cheaper phones prone to problems, while some premium-priced phone tend to be as good as iPhone.

Safety Game: Privacy Users Care about
Phone stores almost your personal information. The phone who can keep your information safe enough will be the important element you should consider.
Equipped with Touch ID and FaceID on iPhone X and later, Apple has worked on improved its security for users. Besides, Apple has also provided some encryption of some apps like notes, iTunes backup, etc. for users to protect iPhone data safely.
Plus, the apps on App Store are also following the strict security test before publishing and sending to users.
If safety is your first option of choosing iPhone or Android, iPhone will be the winner undoubtedly.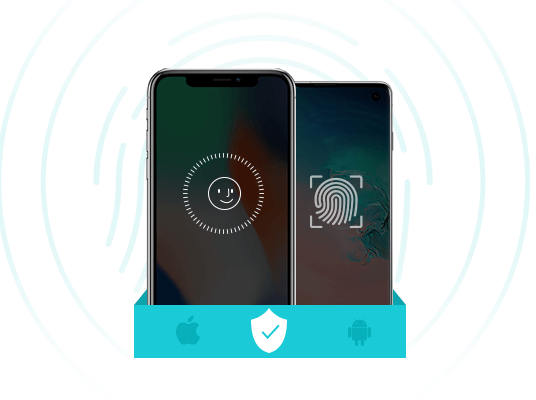 Though Android phone is also decorated with Touch ID and FaceID, it still falls behind iPhone. A new report claims Samsung is actually giving up on competing technology and returning to fingerprint scanners for the Galaxy S10.
Moreover, millions of Android phone are still running software that is years old, which exaggerates the thread of malware, and the problem deteriorates when some users go outside the Google Play for apps.

Compatibility: Apps and Data Management
Whether you are using Android or iPhone, you will rely on apps to use and manage your phone.
For iPhone, all apps are pre-installed or downloaded from App Store. With the limit of iOS disclosure, the apps on App Store are far from those on Google Play.
The data management tool you can use to export or import on iPhone is iTunes, and some third-party tools, like MobieSync, AirDrop, etc.
In terms of app compatibility and file system management, iPhone is not as convenient as Android phone.
Free Download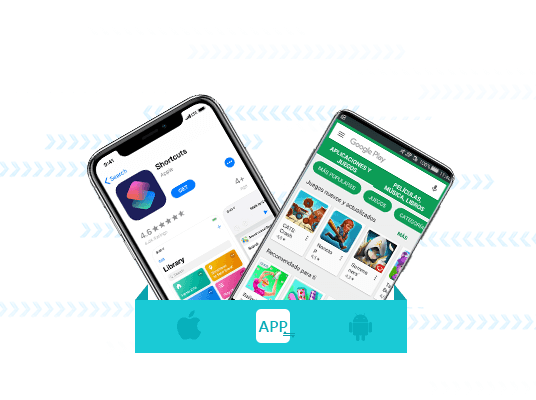 Google Play, as the official apps service platform, has wider apps suppliers than App Store.
For managing files on Android phone, you can easily make it by plugging Android phone to computer with the USB cable.
Moreover, some services like Google account, Dropbox, Samsung Kies, etc. that can help you backup and restore data like iTunes.
In terms of compatibility, Android has a wide and easy integration with other devices like computer, other Android phones.

User Experience: Customization and Controls
No matter how many likes from you to some a mobile phone, it will be in vain if you do not know how to use it. User experience also plays an important role in deciding which one is better, iPhone or Android.
iPhone has provided you with some built-in enjoyable features, like message emojis, bubbles, text background, styles, etc.
Very interesting, right? However, the customizations are built-in and limited because it is only provided by Apple developers, not users.
What's worse, you will find there are a few apps that support your customization to change the controls, let alone the customizable designs of your iPhone.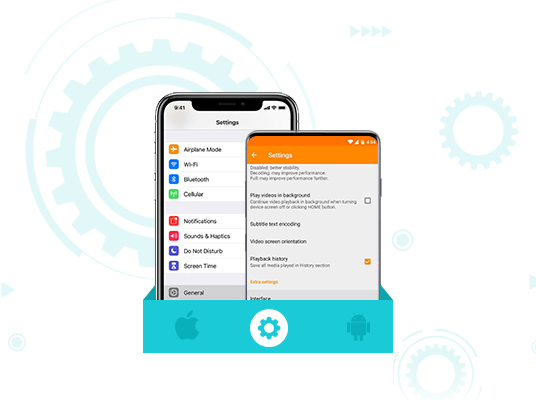 Thanks to its greater openness, Android users can start a complete control to customize the phone easily. Sometimes, even the default Android apps or settings can be changed after rooting the phone.
Moreover, all kinds of apps from Google Play or other sites create thousands of possibilities for you to control and personalize your Android phone.
Android phone will be winner in creating customizable user experience.

User Maintenance: Capacity and Battery
The massive data write pushes many smart phones to become the portable storage keeper with ultra-long standby time. So capacity and battery becomes the points when deciding to buy an iPhone or Android phone.
iPhone capacity is built-in with 4GB to 256GB depending on your own needs, which means your iPhone capacity is decided once buying it, and no option to insert an SD card like Android phone.
As for battery, it is always criticized. Maybe its sheer size and volume, gives you no option to replace the battery by yourself. Or maybe the iOS update, leads old iPhone to a shorter battery life.
Whatever, you cannot expand your iPhone capability and replace battery (except the professional staff).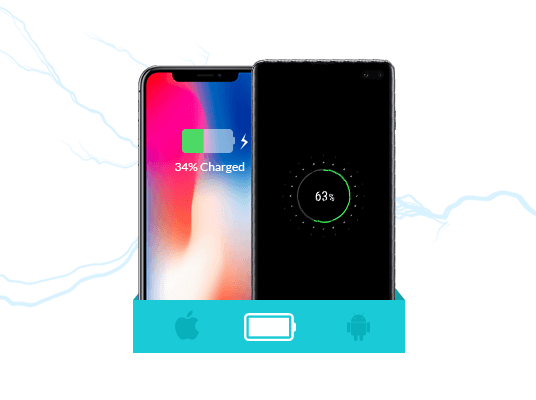 Android phone has its internal storage provided by manufacturer and an optional SD card for you. If the internal capability is not enough for you, just get an external SD card.
As for the battery, you will find it is easy to take out it and replace a new battery while the old one is problematic.
The only drawback is that Android phone is not elegant with the slight thick battery, but you can get a feasible management to expand or replace battery and capability.

Intelligent Assistant: Siri VS Google Assistant
Artificial intelligence and voice interface will be the next frontier of smartphone. Google Assistant and Siri, as the intelligent assistant on Android phone and iPhone will be comparison factors.
Siri, as the virtual assistant on iPhone, can responds to your voice speech input and get things done on iPhone.
You can ask Siri to send a text message, make a call, create a reminder, set the alarm, even just talk with it with Q&A simpley, and more.
Honestly, Apple always makes improvement with each new iOS update. However, you have to admit, it can only helps you complete the simple task.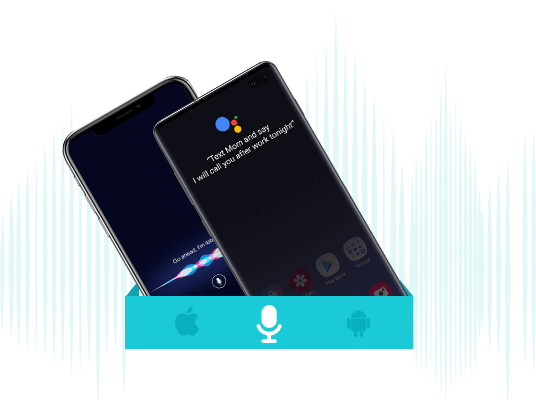 Google Assistant is extremely powerful as the Android phone intelligent assistant. Based on the Google knowledge library, it uses everything Google knows to make your life easier.
It can help you book restaurant reservations, make a cameo, work with your smart home and discover more.
Google Assistant will be the winner if you are needing a more intelligent tool on Android phone.

Speed: iPhone Runs More Efficiently than Android
If you have switched iPhone to Android, you will find you need to download third-party apps to speed up your Android phone. While using iPhone, you do not need. Why?
iPhone is vastly more efficient than Android, especially while handling memory.
iOS on iPhone is designed from the outset to be memory efficient and avoid "garbage collection", which enables an iPhone with 1GB of RAM to handily outperform an Android phone with 3GB of RAM, and optimize the hardware issues on iPhone.
Playing a game more smoothly on iPhone than that on Android phone.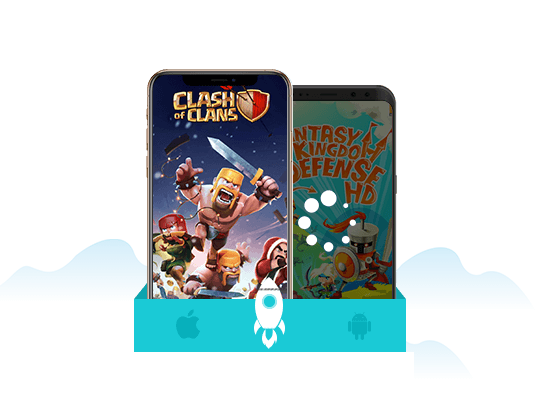 Apps on Android phone use Java runtime, which needs more memory and battery life to perform the process known as "garbage collection".
Google has to design an operating system for a wealth of hardware, and it cannot go all out optimizing the software for particular hardware.
For speeding an Android phone, you have to use some third-party applications to do the task.

OS Update
Whether iPhone or Android phone, OS update or upgrade will be the necessary step to deal with the malware and improve features. Now, let's see how Android and iOS updates its OS.
iOS has a significant edge in this regard on iPhone.
Apple updates its iOS, and every update will bring some creative features and improvements. The iOS update time always comes at about 8-month interval, which is more short than Android phone.
Compared to Android phone, many users put iPhone on top while considering the OS update frequency.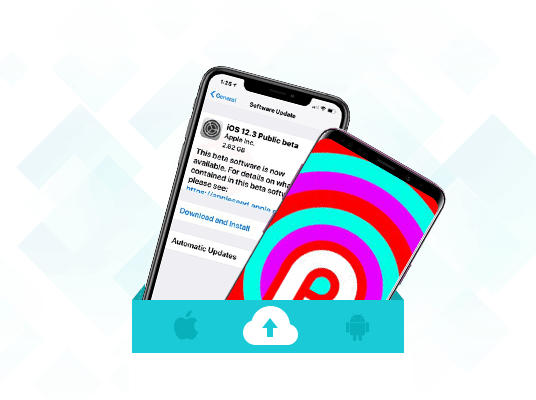 Android, supported by Google, updates its OS at about 12-month interval.
Unlike iOS update, Android update seems release no big news in the market.
Even the latest Android OS may not become the most popular one, like Android Pie has the distribution of 10.4%, and Oreo has taken 15.4%, and other Android versions also have the followers.

Support: Unbeatable Apple Store
Service becomes very important when both the products work well. The services of pre-sales and after-sales are all showing though its support store.
You can directly take your iPhone to your nearest Apple Store, where trained and professional staff can help you solve the problem exactly.
Apple enables its Stores to be wide geography scope, and you can find them easily.
The only drawback is that you need to provide the enough information to prove you are the owner of the iPhone, and sometimes, it may be troublesome.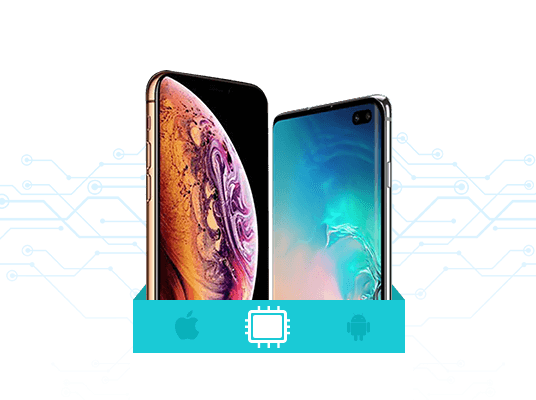 Because of the various Android brands, you will find it hard to find the Android store, except for Samsung, Huawei, etc. and you cannot find some Android phone stores for some brands.
The only support you can get is the Android phone company or the manufacturer.
There is no doubt that Android needs more improvements compared with iPhone at the aspect.

5G: iPhone Will Falls behind?
5G, as the fifth generation cellular network technology, provides the broadband access. It is the hitting the market and rolling out. Once your phone is using 5G, you will experience the flying speed in surfing the Internet.
Though many rumors have suggested Apple is going to launch a 5G iPhone, it still uses 4G in 2019.
It was thought that Apple's iPhone 5G might not arrive until 2021, but that was before the company came to an agreement with Qualcomm, who will now be providing the necessary modems.
However, Rome was not built in a day.
As a result, it may let down some users who need the fast 5G network running in iPhone presently.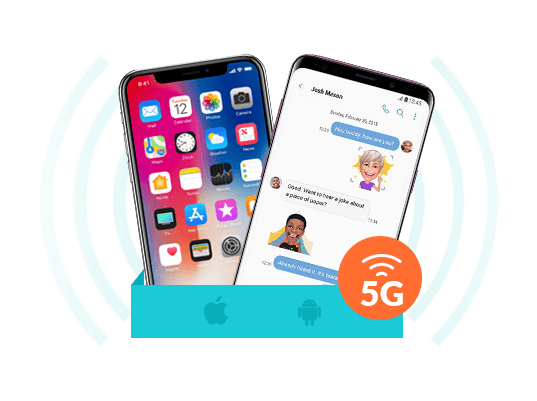 Currently, 5 companies sell 5G radio hardware and 5G systems for carriers: Huawei, ZTE, Nokia, Samsung, and Ericsson.
In Samsung's Galaxy S10, its 5G is eye catching. As another Android phone, Huawei will also support 5G in future, though it is not using 5G in its newest Android phone.
In a short time, iPhone does lag behind Android phone in the network exploding era.

iPhone or Android? Other Considerations
From the comparison above, there is a tie between iPhone and Android. Besides, other considerations like App cost, parental control, functions of making a call, taking photos/videos, notifications, emails, contacts, etc. can also be your considerations when you decide to buy iPhone or Android phone.
Bottom Line
The decision of whether to buy an iPhone or Android phone is not easy to make. Every user has his/her own needs based on different wishes. The better one is the one that is more suitable for you.
Footnote
Whether you want to switch iPhone to Android phone, or from Android phone to iPhone, do not forget the sync your important data from old phone to new phone with MobieSync.
Free Download
MobieSync is the fantastic phone to phone transfer tool to transfer contacts, photos, music, videos, messages, etc. on phone. Moreover, its toolbox facilitates you to create ringtones from iPhone/Android and convert HEIC images on iPhone to JPEG or PNG to view directly on Android phone and PC.
Read and Decide?
Which one is better, Android or iPhone? Vote it here, and give your reasons here.
Vote it