iCloud: How to Delete An iCloud Backup
Worry about the storage space of your iPhone? iCloud can help you solve this problem with ease. However, iCloud has a limited free storage up to 5 GB unless you purchase for more space. You may encounter the situation when you want to remove some needless iCloud backup files. How to delete the iCloud backup files? What happens if you delete iCloud backup? Kindly remind: If you delete the iCloud backup, iCloud will stop backing up your device automatically. So if you still want to keep backing up your iPhone, please learn to download iCloud backup files before clearing up iCloud storage. Follow the next steps to delete the iCloud backups.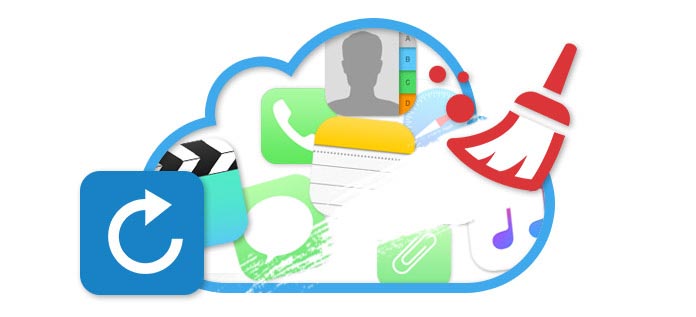 Part 1. Delete an old iCloud backup from your iPhone/iPad/iPod
Directly remove iCloud backup from iDevice settings
Switch to a new iDevice but you're not going to use the old iCloud backup of the previous one? Just delete iCloud account from iOS devices? But this may result in unexpected data loss. Some users show that this action have deleted their camera roll from iCloud backup. In this part, we will introduce you how to remove old iCloud backups from your iOS device.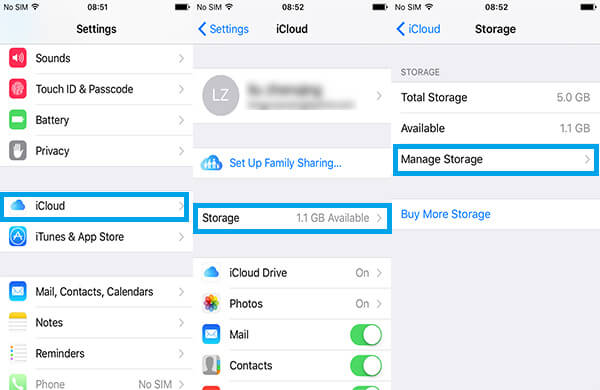 ✦ If your iOS device runs iOS 7 or lower version, please go to Settings > iCloud > Storage & backup, tap Manage Storage.
✦ If your iOS device runs iOS 8 or iOS 9, please go to Settings > iCloud > Storage >Manage Storage, or go to Settings > General > Storage & iCloud Usage > Manage Storage under iCloud column.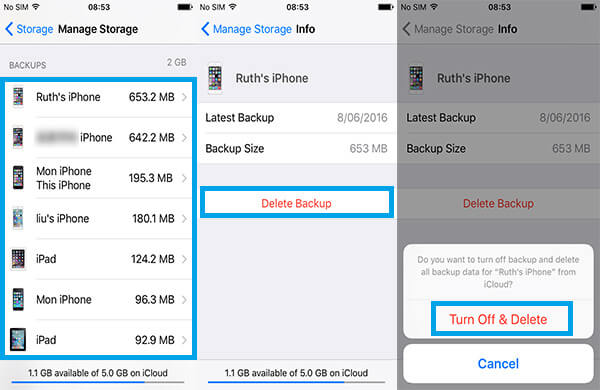 Then, tap the name of your iOS device, click the red Delete Backup. Confirm and tap the choice of Turn Off & Delete. Do the same if you want to delete other iCloud backups. Finally, the backups will be removed from your iPhone, iPad or iPod and you can regain that space to backup some other files to iCloud.
Erase all data on your iPhone/iPad/iPod
However, many people want to delete their iCloud backups and decides to sell or donate the iPhone, iPad or iPod. Under this circumstance, for examples, you should make sure that you have permanently deleted iPhone text messages, or have erased iPad photos. It is not enough to just remove all the backups from your iCloud. Learn the way to clear up all data on your iOS device.
Take iPhone as an example. Before erasing your iPhone, you would better back up iPhone to computer. Then download iPhone Data Eraser on your computer, a reputable and flexible iOS date erasing tool.
Step 1Run this software and connect iPhone, iPad, iPod to computer.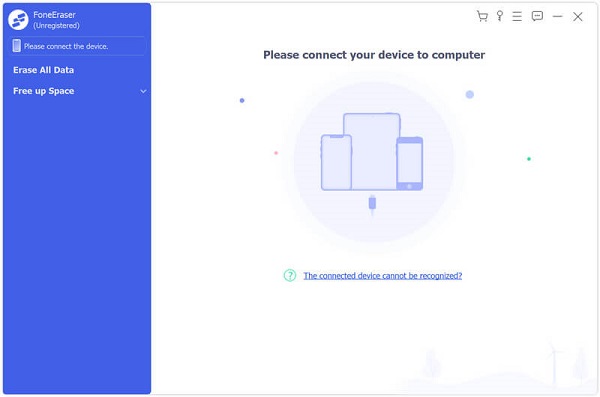 Step 2After detecting your iOS device automatically, choose the erasing level according to your needs. Three optional erasing levels, Low level, Medium level and High Level.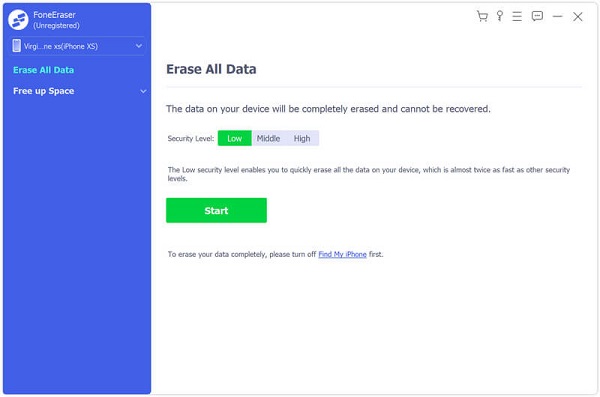 Step 3Start to erase. It will take you a few minutes.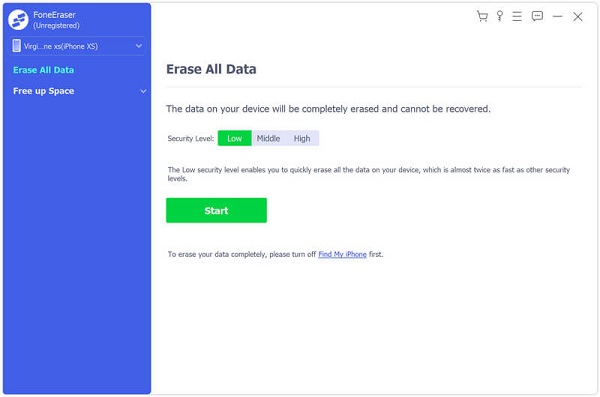 Part 2. Delete iCloud backup from Mac
Apart from deletion from iOS device, you can also clear iCloud backup files from Mac.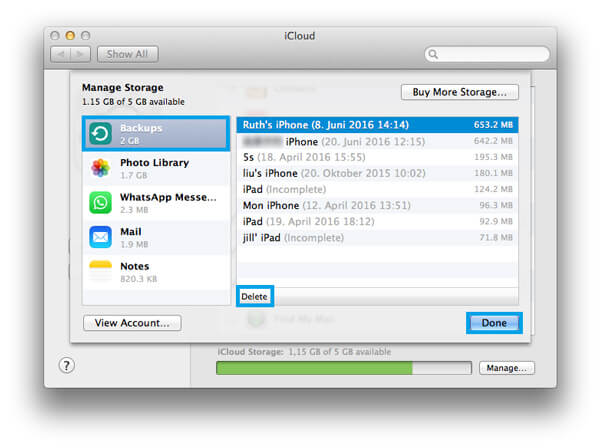 Step 1Choose Apple menu, open System Preference, and then select iCloud. Sign in to your iCloud account. Fail to sign in? Recover iCloud password.
Step 2Click the bottom-right button of Manage to enter the Manage Storage interface. The same as iOS device, you can clearly see how much iCloud storage has been used.
Step 3Choose Backups from the left column, and select the specific backup you want to delete. Click Delete to erase the backup.
Part 3. Delete an iCloud backup from Windows PC
Want to erase iCloud backup files from PC? In this part, we would like to guide you how to delete iCloud date from computer Windows. First, you need to download and install iCloud control panel for Windows.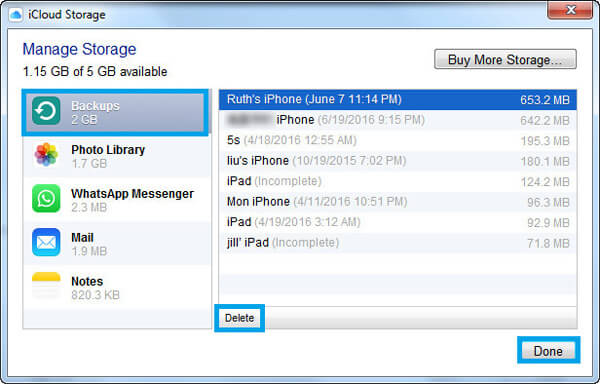 Step 1Launch iCloud control panel for Windows on PC.
For Windows 10: Click Start menu> All apps> iCloud app.
For Windows 8.1: Choose Start screen, click the down arrow at the lower-left corner, and then choose iCloud app.
For Windows 8: Go to Start screen, and then click iCloud.
For Windows 7: Tab Start Menu > All Programs > iCloud folder > iCloud app.
Step2Click the button of Manage.
Step3From the pop-up window, choose Backups from the left column, and select the iCloud backup you don't need on the right.
Step4Click Delete button, and then confirm your choice.
In this article, we mainly talk about how to delete iCloud backup files from iOS device, Mac and Windows PC. Hope you can find the suitable method and free up your iCloud storage.