How to Convert GoToMeeting Recording to MP4
GoToMeeting is the popular online meeting, video and web conferencing software. It offers a simple way to join, host or manage a video, audio or web meeting from a conference room. Also, it enables you to create a meeting space in minutes and record all of the webinars with ease.
GoToMeeting provides one kind of professional way to collaborate with clients, customers, colleagues or others in real-time. It also allows you to record the GoToMeeting sessions. However, you will get a G2M recording file if you use local recordings, and you can't directly open the GoToMeeting recording. You need to convert G2M to MP4 for the playback.
Here in this post, we will show you the regular way to convert GoToMeeting recording to MP4 with the Recording Manager. What's more, we like to share a better way to directly record GoToMeeting session to MP4.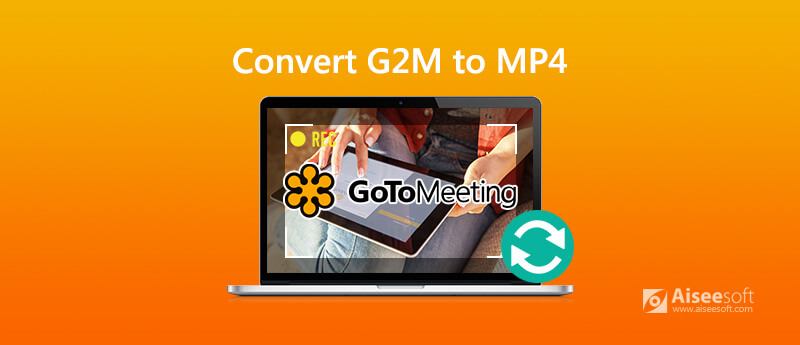 Part 1. Convert GoToMeeting G2M to MP4 with Recording Manager
You can rely on its built-in recorder to record GoToMeeting. The GoToMeeting recording file will be automatically converted and uploaded to the cloud if you use the online recording. Or you will get a G2M recording file with the local recording feature. In that case, you need to convert the temporary G2M recording to MP4 manually. This part will show you how to convert G2M to MP4 with GoToMeeting Recording Manager.
Step 1.
To convert GoToMeeting recording file to MP4, you should open the
Recording Manager
first. This GoToMeeting Recording Manager will automatically launch after the recording. You can also run it by right-clicking the daisy icon in the system tray.
Step 2.
Click
Preferences
and then click the
Recordings
tab. After that, you can click
Convert Recordings Now
option to convert G2M to MP4. During this step, you can select the G2M file you need to convert under the
Recordings You Need to Convert
.
Step 3.
From the
Choose a file format
drop-down menu, you can set
MP4
as the output format. Here you can also convert your GoToMeeting recording to WMV.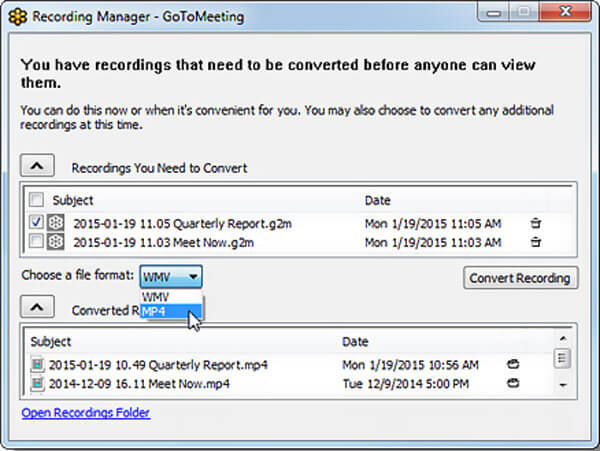 Step 4.
After all these operations, you can simply click the
Convert Recording
button to start converting GoToMeeting recording to MP4.
Part 2. How to Record GoToMeeting Session as MP4 File
You can rely on the method above to convert G2M to MP4. But it is a little bit complex to complete the whole conversion. Why not directly capture your GoToMeeting session or meeting as an MP4 file? Here we strongly recommend the best GoToMeeting recording software, Screen Recorder to help you get the job done.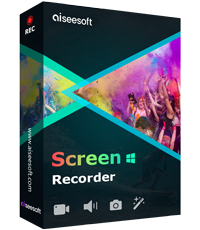 Downloads
Record any GoToMeeting session or meeting and save the recording as MP4.
Capture high-quality 4K video with full screen, specific window or custom region.
Record online video/music/meeting, webcam, live streaming video, gameplay, and more.
Edit the recorded file and save recording in MOV, MP4, FLV, MP3, AAC, M4A, etc.
Advanced Blue-light real-time HD video encoding and accelerate technology.
Step 1.
You can double click on the download button above to free install and run this GoToMeeting recorder on your computer. It offers 3 main functions for you. Here you can choose the
Video Recorder
option to record your GoToMeeting meeting.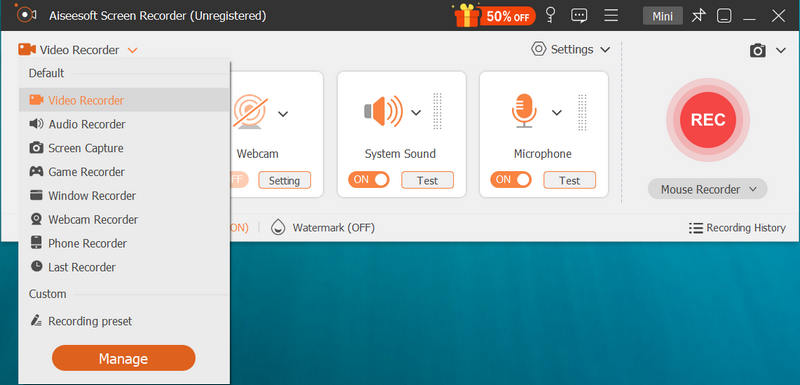 Step 2.
Before you record GoToMeeting meeting, you should custom various recording settings. During this step, you are allowed to adjust the recording area and select the audio source and more.

Step 3.
Now you can start your GoToMeeting session or meeting and click the
REC
button. You are given the full control of the recording process. While the GoToMeeting recording, you can freely pause or take screenshot at any moment. When you want to stop the recording, you can simply click on the
Stop
button.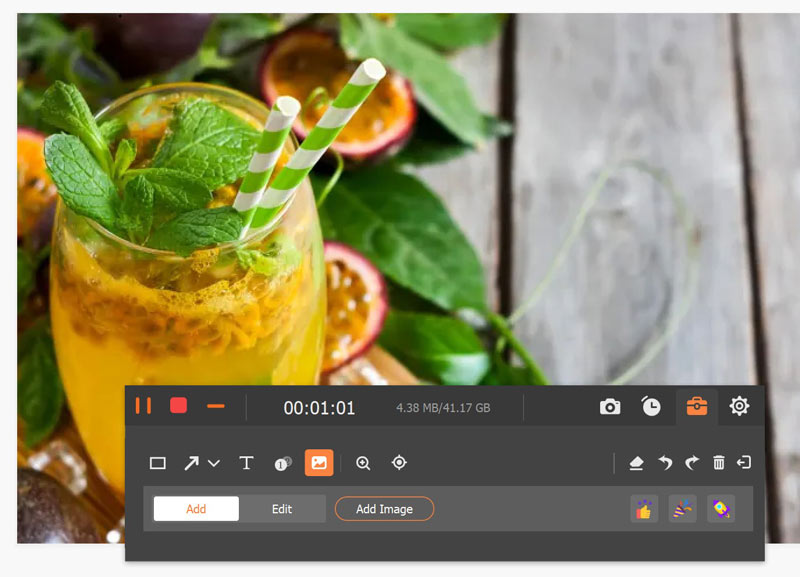 Step 4.
After recording, you can preview the GoToMeeting recording file and edit it. When you are satisfied with the result, you can click the
Save
button to save the GoToMeeting recording on your computer as an MP4 file.
This GoToMeeting recorder allows you to output any popular video and audio format like MP4, MOV, AVI, WMV, AAC, M4A, MP3 and more. You can go to Preferences to select the output format.
Part 3. FAQs of GoToMeeting Recording Manger and G2M to MP4 Conversion
Question 1. How to record a GoToMeeting session?
You can rely on its built-in recorder to capture the GoToMeeting session. Here you can click "View" option on the "Organizer Control Panel" and then select the "Recording" feature. Now you will see a Recording window appears. You can easily click the "Start Recording" to record a GoToMeeting session.
Question 2. Where is the recorded GoToMeeting file stored?
After the GoToMeeting recording, the recorded file will be stored in C:/Users/<user>/Documents by default. And the converted GoToMeeting G2M file will be saved in the "Originals" sub folder.
Question 3. How to record GoToMeeting on iPhone?
To capture GoToMeeting session or meeting on iOS device, you can rely on its built-in screen recording feature. You can arise the "Control Center" and then use the recording feature to capture your GoToMeeting content.
Question 4. Is there a free screen recorder to record GoToMeeting?
There are lots of online video audio recorders offered on the internet that can help you capture your GoToMeeting session/meeting on computer. When you want to free record GoToMeeting, you can give the popular free online screen recorder a try.
We have mainly talked about how to convert G2M to MP4 in this post. After reading this page, you can get a detailed guide to convert recording file to MP4 with the GoToMeeting Recording Manager. In addition, we shared a simple way to help you directly record GoToMeeting to an MP4 file. Leave us a message if you still have any other questions.

Leave your comment and join our discussion