How to Record Your Meetings on Samepage on Desktop and Online
As a collaborative platform, Sameplage is built to improve team work, no matter the shapes and size of your team. It has the capacity to manage projects, store files, share ideas, get updates from both inside and outside, as well as communicate with colleagues and business partners. It is amazing to create a page and chat separated. This guide will show you how to record your meetings on Samepage so that you can save important conversations at any time.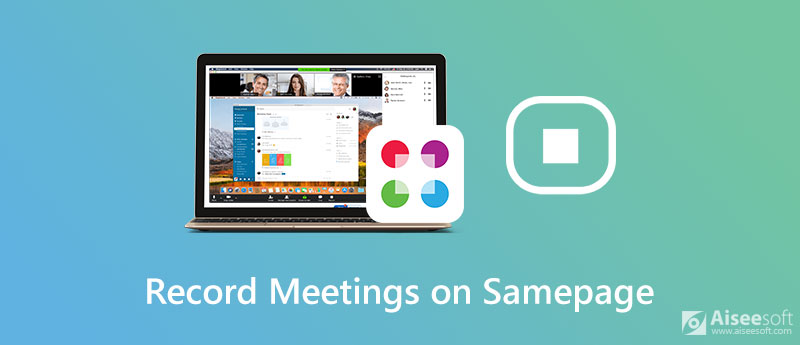 Part 1: Can You Record Meetings on Samepage
By default, you cannot record meetings on Samepage even if you have subscribed a plan since it does not offer any feature related to record. The good news is that you are still able to capture important chats with a meeting recorder application.
Part 2: Simple Ways to Record a Meeting on Samepage
Method 1: Record a Meeting on Samepage on Desktop
As mentioned previously, you need a powerful tool to record meetings on Samepage. Aiseesoft Screen Recorder can meet all your need even if you do not have any technical skills.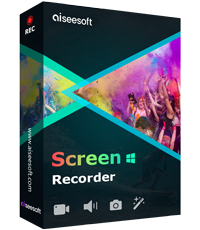 Downloads
In brief, it is the best meeting recorder to capture your chats on Samepage easily.
How to Record a Meeting on Samepage
Step 1:
Install meeting recorder
The best meeting recorder provides two versions, one for PC and the other for Mac. Install the right version to your computer and launch it. Choose
Video Recorder
when you want to record a meeting on Samepage. The
Audio Recorder
is to use only capture audio from meetings.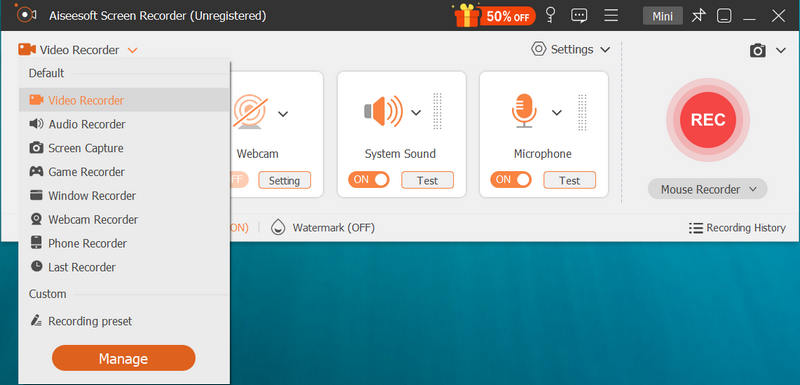 Step 2:
Record a meeting on Samepage
Make sure the
Display
option is enabled and set the recording region based on your meeting. To add your reactions to the recording, turn on
Webcam
; otherwise, disable it. Next, you need to set the audio source, such as
System Sound
and/or
Microphone
. Hit the
REC
button when the Samepage meeting starts.
Tip: If you want to change custom options, click the Gear icon to open the Preferences dialog.

Step 3:
Edit and save meeting recording
During recording, you can overlay paintings and text on the video with the
Edit
tool. The
Camera
icon is used to screenshots at important moments. When the meeting finishes, click the
Stop
button. Then the preview window will pop up. Here you can view the meeting recording and cut unwanted frames with the
Clip
tool. Finally, hit the
Save
button to export it to your hard drive.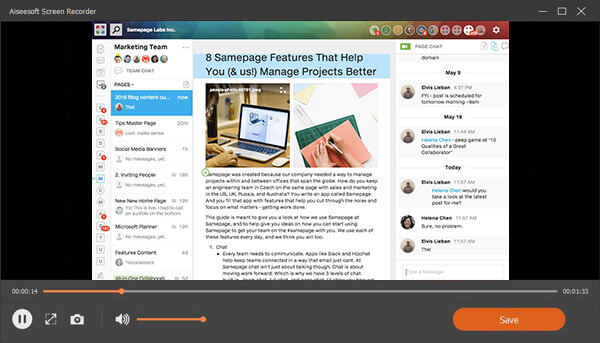 Method 2: Record a Meeting on Samepage Online
Sometimes, you just need to record a meeting on Samepage occasionally. An online meeting recorder may be a simple choice, like Aiseesoft Free Online Screen Recorder.
Record meetings on Samepage without installing.
Capture meetings with audio and chats.
Totally free to use without watermark or other limits.
Share meeting recordings to social media directly.
How to Record a Meeting on Samepage Online
Step 1:
Visit
https://www.aiseesoft.com/free-online-screen-recorder/
in your browser when you intend to record a meeting on Samepage. Hit the
Start Recording
button to get the launcher.

Step 2:
Next, you will get four options on the launcher,
Record area
,
Camera
,
Speaker
and
Microphone
. They can record through corresponding sources. Enable or disable each one according to your situation.

Step 3:
Hit the
REC
button to begin recording the meeting on Samepage. Once you are done, click the
Stop
button. Then download the recording to your computer or share it on social media.
Part 3: FAQs of Recording Meetings on Samepage
Does Samepage notify others when you record a meeting?
Samepage neither offers the recording feature, nor detects that you are recording a meeting. Of course, it cannot notify others what you are doing.
Can I record multiple meetings at the same time?
The answer is determined by the meeting services you are using and the features. Moreover, you can use an independent meeting recorder to capture more than one meetings simultaneously.
Is it legal to record documents on Samepage?
Generally speaking, it is okay to record a document or meeting on Samepage if you are the host or participant. However, you'd better get the permission of other members before recording.
Conclusion
This guide has talked about how to record a meeting on Samepage. In most cases, members present their documents and information through meetings on Samepage quickly. Considering the service does not provide any recording functionality, we recommended two methods to help you save important information. Plus, you can learn the concrete guide about how to do it. Aiseesoft Screen Recorder is the most cost-effective choice. It allows you to record any online class, screencast on FreeConferenceCall.com, and more. If you have more questions, please leave your message below this guide.

Leave your comment and join our discussion