Best Clean Masters for iPhone to Clear iPhone
If you feel your iPhone has not been cleared for a long time, and you want to find the best clean master for iPhone to clear your app caches, cookies, browsing history, and other data on iPhone, you cannot miss this article.
Here we will show you 5 best clean masters for iPhone to clear iPhone for freeing up more storage and space. You can choose one according to your need.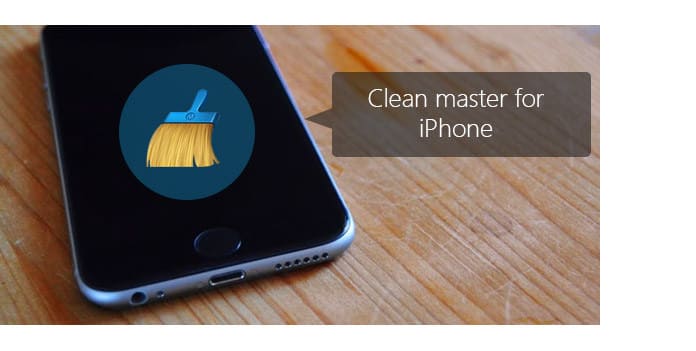 Clean Master for iPhone
Part 1: 5 best cleaning apps for iPhone to free up space
Here, we will show your best clean masters for iphone on Mac/Windows/iPhone.
No. 1 - FoneEraser
FoneEraser is the most professional and safest clean master for iPhone on Windows. With it, you can:
1. Erase all iPhone content and settings permanently and thoroughly.
2. Clear app caches, documents, muusic, videos, Safari cookies, and any other iPhone data with 100% safety and anti-virus.
3. Three erasing levels provided, you are able to erase any data on iPhone/iPad/iPod to protect your privacy.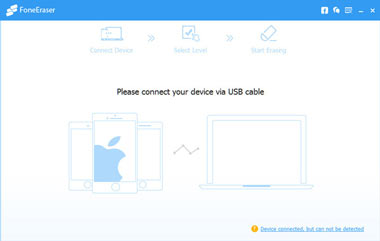 No. 2 - Clean Doctor
Clean Doctor is one simple and easy iPhone cleaning app. It focuses on detecting and deleting duplicate photos and contacts on iPhone. You can check its features below:
1. Search and remove duplicate photos and contacts from iPhone.
2. Optimize iPhone storage and disk storage.
3. Search for all devices that are already connected to a wireless LAN, and determine if an unknown device is connected to the network.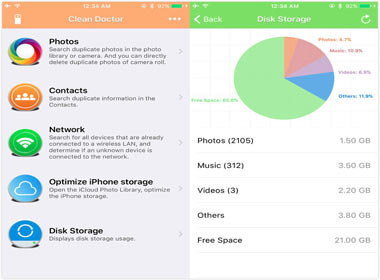 No. 3 - PhoneClean
PhoneClean is one simple and easy iPhone cleaning software for Windows and Mac. It focuses on freeing up cookies and remnants of applications. You can check its features below:
1. Free some space, at the same time, fix some little errors on your iPhone.
2. There is no files left after you delete the data, so you need to be careful.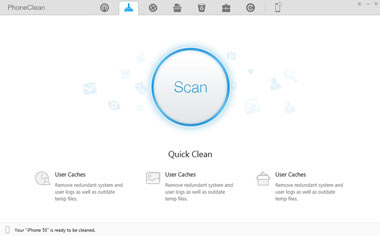 No. 4 - CleanMyPhone (iPhone Cleaner)
CleanMyPhone is one powerful iPhone cleaner for clearing apps on iPhone. With it, you can clear app caches, delete documents and other data respectively. Check the main functions:
1. Configure, organize and manage apps and files on your phone.
2. Find the large files quickly and delete them as well as clear personal data securely.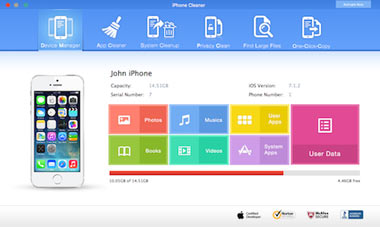 No. 5 - iFreeUp
iFreeUp is one free and easy clean master for iPhone to correct certain configurations and make your iPhone perform well as it should.
1. Clean large junk files to free up more space and export/import game records and app data.
2. Transfer All Kinds of Media Files between your iOS devices and computer.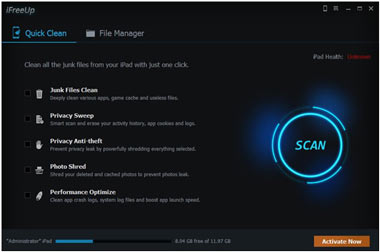 Part 2. How to clear iPhone with clean master for iPhone
In the above paragraphs, we have introduced you top 5 clean masters for iPhone. They have their own special features. So you can choose one according to your need. And for helping you learn more about how to clear iPhone, we will show you the steps below.
Step 1Download and install clean master for iPhone on your computer.
Here, we take the FoneEraser for example, download and install it on your PC and open it freely.
Step 2Connect iPhone with computer.
After running PhoneEraser on your computer, you need to connect your iPhone with PC via USB cable.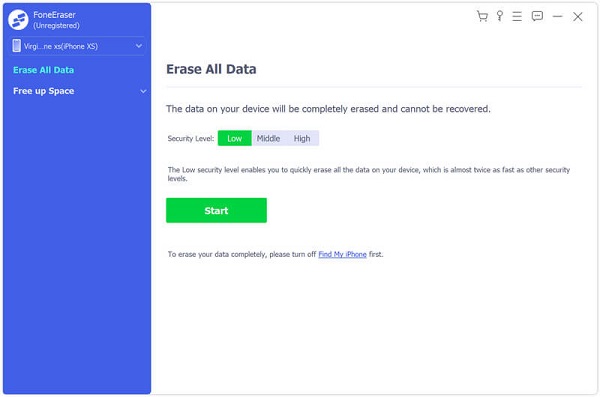 Step 3Choose the erase level according to your need.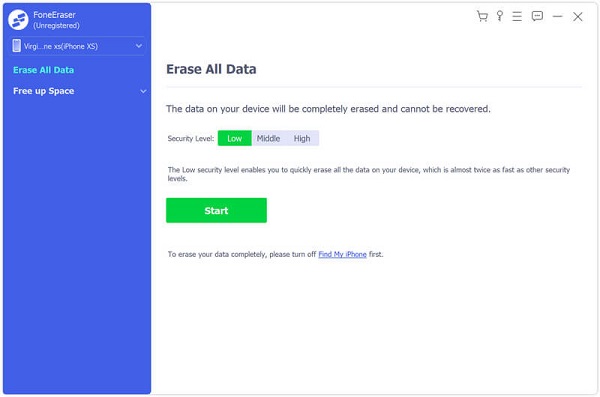 Step 4Begin to clear.
Click "Start" button to erase all the data from your iPhone.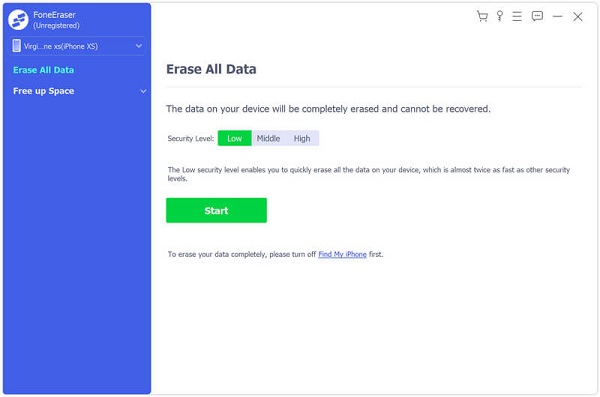 Part 3. FAQs of cleaner master for iPhone
How do I deep clean my iPhone?
Using the High level of erasing in Aiseesoft iPhone Eraser, you can clean your iPhone thoroughly and permanently. Install and run iPhone Eraser, and connect your iPhone to computer. Select High level of erasing and click OK button. Then click Start button to deep clean your iPhone.
Can iPhone get malware from websites?
Yes. There is a small chance that your iPhone gets affected by malware. Technically, it is possible for iPhoone and other iOS devices to get malware from websites or internet. Chances are that legitimate apps in App Store can be affected with malware.
How do I scan my iPhone for malware?
Due to the restriction of iOS system, it is not possible for any app to scan the system or other apps for malware. Antivirus software for iOS is not possible. To protect your iPhone from malware, you can avoid jailbreaking or rooting iPhone.
You can learn the steps from the video below: