Complete iMyfone Umate Pro Review – Is Umate the Best iPhone Cleaner
What is iMyFone Umate? Is iMyFone Umate worth buying? You must have many questions about the iMyFone iOS erase tool. Don't worry about that. Here you can get an unbiased review of iMyFone Umate Free and Pro. You can know the iMyFone Umate pros and cons in different aspects. Moreover, this iMyFone review also introduces its price, security, and other related information. Just continue reading to learn what you can and cannot do with iMyFone Umate.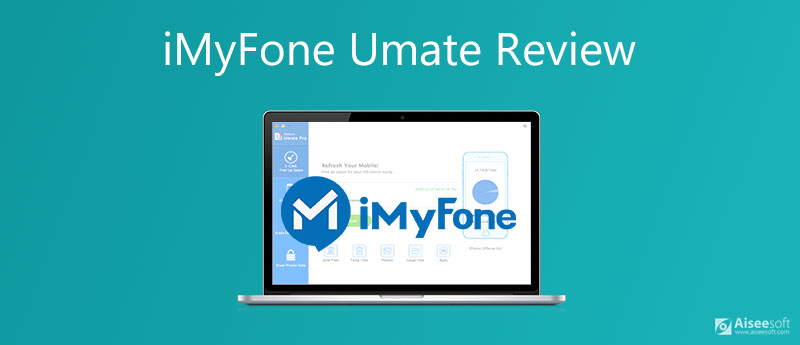 Part 1: iMyFone Umate Alternative
Instead of long paragraphs, you may need a clear analysis of iMyFone Umate software. Therefore, this Umate review divides into several parts. You can quickly find the information about iMyFone Umate here.
Why Choose iMyFone Umate – Pros
• Completely erase iPhone data
Before selling or giving away your iPhone, you need to completely delete all iPhone files. iMyFone Umate can delete all iPhone files permanently.
• Erase privacy information
You can preview and selectively delete personal files. Thus, hackers cannot steal your personal information via your old iPhone.
• 100% unrecoverable possibility
Others cannot recover your erased iPhone data after deleting it on iPhone with iMyFone Umate.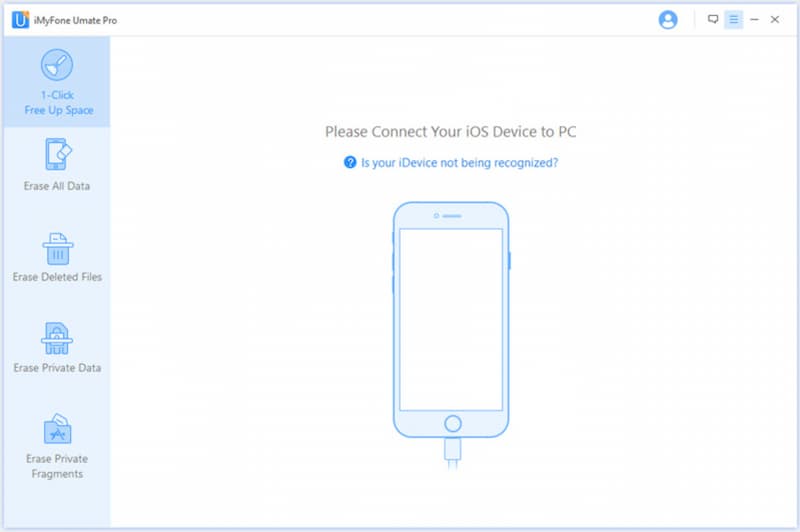 Why Not Choose iMyFone Umate – Cons
• The poor money back service
It is hard to request a refund when you find iMyFone Umate does not work for you. Or you can just get partial refund from iMyFone. Moreover, the iMyFone support team does not reply the email instantly.
• Umate does not work for all iOS users
There are still a group of people who report that iMyFone Umate Pro iPhone cleaning is useless. What's worse, you may lose data after deleting with iMyFone Umate.
• Hard to cancel the subscription
Even though you cancel the auto-renew plan, you may still be charged by the iMyFone team without your permission. The iMyFone customer service is also not reliable.
Is iMyFone Umate Free
No. iMyFone Umate offers a free trial version for new users. You can free download iMyFone Umate software on your Windows or Mac computer and have a try. But if you want to access all features, you are required to upgrade to iMyFone Umate Pro.
Is iMyFone Umate Safe
Yes. Many users complain about iMyFone Umate refunds and customer services. There are almost no reviews of iMyFone Umate safety. You can go to the iMyFone website to download Umate clean version directly.
Part 2: Alternative to iMyFone Umate
iMyFone Umate Pro is not the only iPhone clean tool in the market. If you want to get a better iPhone cleanup experience and support, you can take a look at Aiseesoft iPhone Cleaner. The iMyFone Umate Pro alternative is also a good option to speed up the iPhone and make more storage space. You can delete app junks, user caches, downloads, large/old files, duplicates, photos, videos, and other unwanted files permanently. Without those sensitive data, you can stay away from high privacy exposure risks.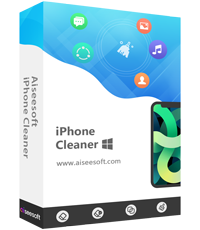 143,600 Downloads
Erase your entire iPhone permanently with a 0% recovery rate.
Preview and delete unnecessary files selectively, including image caches, iTunes caches, invalid files, download temporary files, and crash log files.
Detect and present unused apps, large files, duplicates, and other unwanted files.
Speed up iPhone and fix iPhone lagging issues that are caused by iPhone storage full.
Compatible with the latest iPhone 12 Pro Max/12 Pro/12/12 mini and iOS 15.
Safe, clean, and easy to use.
Part 3: FAQs of iMyFone Umate
How much does iMyFone Umate cost?
For individuals, you can subscribe to iMyFone Umate Pro yearly at $29.95. Or you can get the iMyFone Umate Pro lifetime license at $49.95. As a result, you can clean up 2-5 iPhones within the Umate Pro full version. If you want to free up storage on 6 and more iPhones, the iMyFone Umate Pro business plan is a better choice. The iMyFone Umate business license plan starts from $69.95.
How to get iMyFone Umate Pro for free?
It is not safe to get an iMyFone Umate Pro crack version from online websites. But you can get a discount to buy the iMyFone Umate Pro registration code. There are many sources of iMyFone Umate Pro coupon code you can find.
How to use iMyFone Umate Pro?
Free download, install and launch iMyFone Umate Pro software first. Connect your iPhone to the computer with a USB cable. Choose among 1-Click Free Up Space, Erase All Data, Erase Deleted Files, Erase Private Data and Erase Private Fragments. Follow the on-screen instruction to detect and clean up iPhone.
Is Umate the iMyFone space saver for iOS?
Yes. iMyFone Umate Pro equals iPhone/iPod/iPad cleaning tool. You can organize and manage all iOS files with ease. Just activate Umate Pro with the iMyFone license first.
Conclusion
To sum up, you can use iMyFone Umate Pro to uninstall apps, delete specific files and erase privacy data on your iPhone. It is easy and fast to free up more space and increase the device performance. However, the iMyFone Umate Pro money-back guarantee is not as good as it describes. If you encounter Umate Pro not working issues, you cannot get all your money back.
According to the iMyFone Umate Pro review, it is a good but not a must-have tool for iPhone users. You can erase iOS data with Aiseesoft iPhone Cleaner and other iMyFone alternatives as well. The intuitive interface and powerful iPhone cleanup features are friendly to all users. Do you have any other questions about iMyFone Umate Pro? If Yes, you can feel free to contact us or leave messages in the comments below.

Leave your comment and join our discussion