MKV Player – Play Your MKV Files on Windows 10/8/7
Since MKV video playback requires a certain player to present its images and exquisite sounds with high quality, the MKV player is absolutely a must-have tool you need. What is a great MKV player to play HD MKV videos and movies on Windows without quality loss? This article shows three common solutions to play MKV videos on Windows 10/8/7.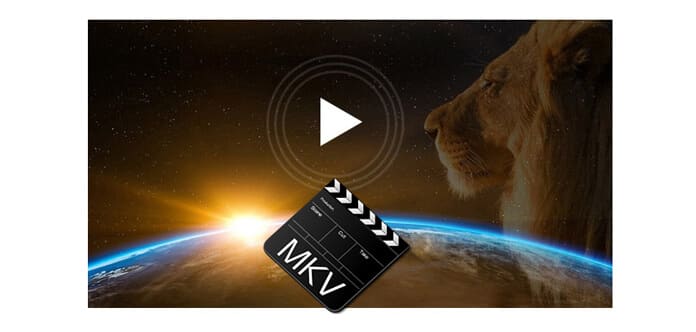 Part 1. The most convenient MKV Player to play MKV files
Blu-ray Player - Play MKV videos fluently
For Mac
Blu-ray Player is a powerful player that could play Blu-ray disc, Blu-ray folder, Blu-ray ISO file and common media videos like MKV.
Play Blu-ray disc/folder/ISO file on your computer.
Play MKV and any other video format, including HD and 4K.
Lossless sound effect as well as HD image quality
Why choose Aiseesoft Blu-ray Player, this MKV Player? This excellent MKV video player can easily help you solve almost all problems you may meet when you play your MKV videos on Windows 7/8/10. It guarantees you a high video/image quality and super audio effect so that you can enjoy a smooth and lifelike MKV video with the assistant of a wonderful MKV media player. What's more, this best MKV player has its Mac version, so if you have an Mac, you are able to play any MKV videos on Mac.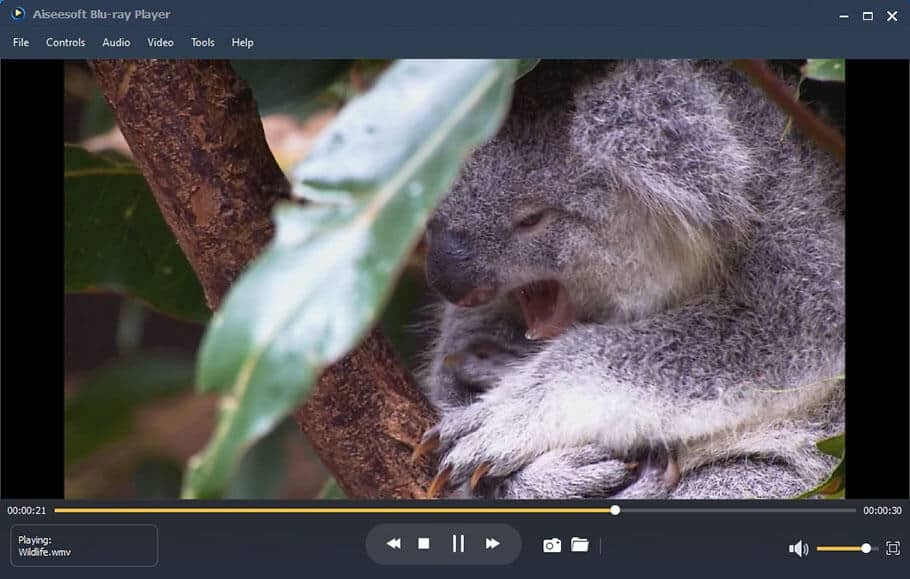 Other functions of this MKV player for Mac and Windows 7/8/10:
It supports playing Blu-ray disc and Blu-ray folder/ISO files on your computer. Meanwhile, any HD videos and common media files are playable by using this MKV player.
How to use MKV Player
Please read the following guide on how to play MKV files with Blu-ray Player carefully after your download and installation.
There are lots of online PDF compressors which can help you to optimize your PDF size for maximal PDF quality. Just take one site for example to check the easy steps for finishing the compression.
Step 1 Load MKV files
Here are three ways provide for you to load your MKV file. You can choose any one of them based on your habits. The first way: after starting up this program, the first thing you can see is the two big options; one is Open File, the other Open Disc. Here we choose Open File. With the window popping up, you can choose the exact MKV file you want to play.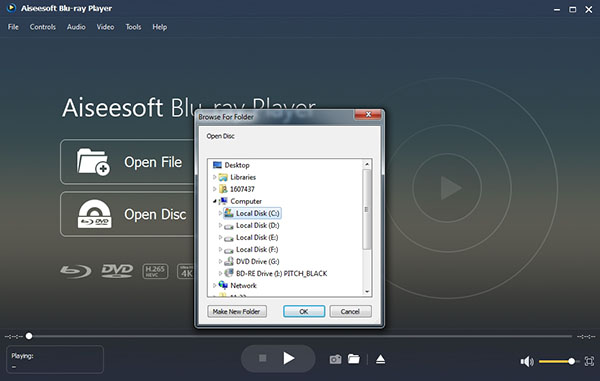 The second way: File option locates on the upper menu of the interface. You can click it and choose Open File.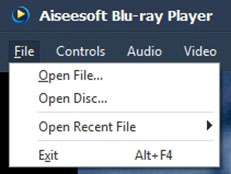 The third way: This is also the easiest way. You can drag and drop the file to the interface. And this Blu-ray Player will play your MKV file automatically.
Step 2 Play MKV files
Successfully loading MKV to the program, you can enjoy your video now. For better experience, I am going to introduce you some tricks for fast access and manipulation. Pause/Stop/Play: You can control the Play, Stop and Pause during playing by directly clicking the icon on the middle of the bottom border.

Or you can right-click on the playing area, a popped up control panel will appear where you can stop and play the MKV video files. Apart from that, you can click Controls on the upper menu for Play and Stop option. Just pick the way you feel comfortable to be the controller of your MKV player.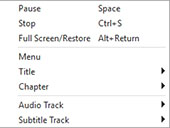 Enjoy MKV video files with this excellent MKV player!
Part 2. Download and install MKV codec for Windows Media Player
MKV codec is third party software. It means to solve the problem of how to play MKV video files. With the help of MKV codec, you can play your MKV files on many media players such as Windows Media Player, Zoom Players and so forth.
However, MKV codec is almighty for it can play any type of MKV files. However, under most conditions, it is not necessary for you as you may only want to play one type of MKV file. Moreover, MKV codec has its limitation for it can only play MKV files on computer and Mac, while more and more people choose to play their videos on mobile devices.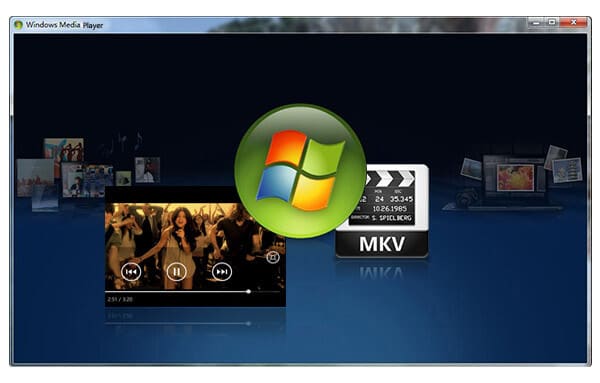 Part 3. Use the most popular MKV Media Player - VLC Media Player
VLC player is a nice free MKV file player. It is fully compatible with MKV format and supports most video and audio streams in your MKV files. With this VLC player for MKV, you do not have to download and install any third party software (here means codec).
But many people give the response that the interface of this MKV media player is too complicated to handle. And while playing MKV videos, you may meet some terrible conditions such as subtitles cannot completely show on the screen or the MKV video cannot smoothly play or can't hear the sound of MKV files at all.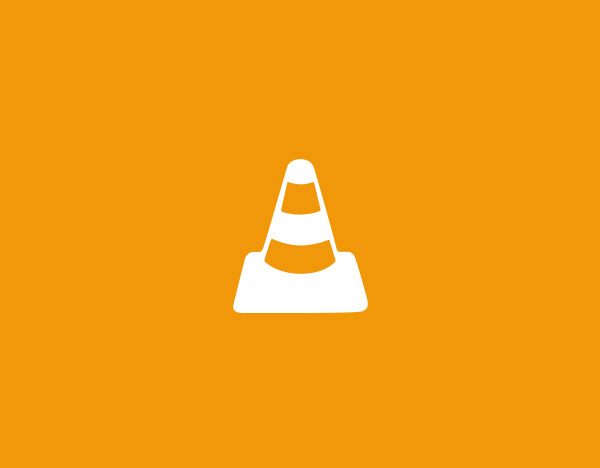 The three ways mentioned above are listed here for your information. According to your requirement, you can choose the most proper MKV player to play videos that cannot be played by Chrome or other popular platforms. Each product has its own advantages and disadvantages, but believe it or not, there is no such thing as a free lunch.
Part 4. What is MKV
MKV format has become more and more popular in people's life as it can hold unlimited number of audios, videos and subtitles into one file without compression. That is, MKV format allows people to enjoy high quality videos to meet people's viewing experience requirement. However, people are a little disappointed with this MKV format for its poor compatibility.
MKV followers therefore have to find the solutions from searching the internet and forums. Have you found your way to play your MKV files? Don't worry, after reading this article, you will get the best solution as you wish.