Get the Best MP4 Video Player for Playing MP4 Movies
What is an MP4 Player?
Under the impression that MP3 Player meaning as portal device for audio file, When first talking about MP4 Player, you should not refer to a marketing term for Portal Media Player device.
MP4 Player is a program for playing back the audio file and video file within a MP4 (MPEG-4 Part 14) wrapper. The distinctive feature for MP4 player is being able to process MP4 codec file, such as subtitle track, playlist, meta data, chapter mark and still pictures. It is one major reason that there are a large number of MP4 Players for Windows, MP4 Players for Mac and online MP4 Players, even Portal MP4 Player.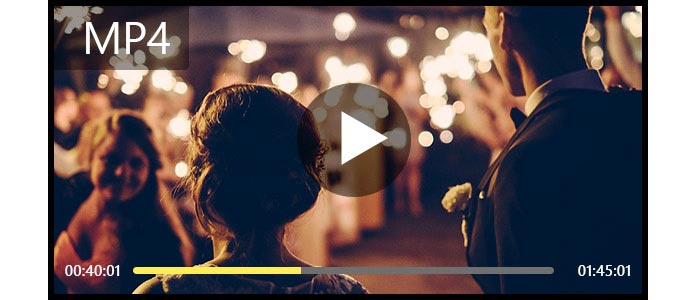 How to choose an MP4 video player?
MP4 video Player is one of the best ways to playback your file with high quality with a relatively small size. Most of the major developers of media player software offer MP4 compatibility. You can download MP4 Players or find online MP4 Players easily, but which one is the best MP4 Player for you?
I just listed ten frequently used MP4 Players. Two major features should be taken into consideration for picking a MP4 video Player software.
1. The time it takes the MP4 video Player to load and begin playing large MP4 file.
2. The quality for playback the image and audio.
Blu-ray Player - Best MP4 Player
Blu-ray Player
Blu-ray Player is a powerful player that could play Blu-ray disc, Blu-ray folder, Blu-ray ISO file and common media videos like MP4.
Play Blu-ray disc/folder/ISO file on your computer.
Play MP4 and any other video format, including HD and 4K.
Lossless sound effect as well as HD image quality
Why choose Aiseesoft Blu-ray Player to be an MP4 Player? This excellent MP4 video player is able to help you play your MP4 videos on Windows 7/8/10. It guarantees you a high video/image quality and super audio effect. What's more, this best MP4 player has Mac version, so you can also enjoy MP4 video files on Mac.
1Download, install and run this best MP4 Player on your computer.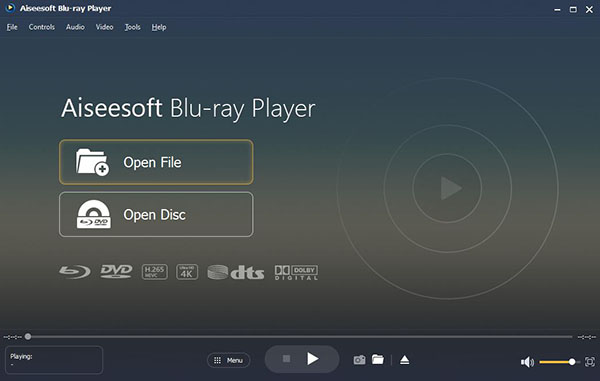 2Click "Open File" to import MP4 file to play MP4 file.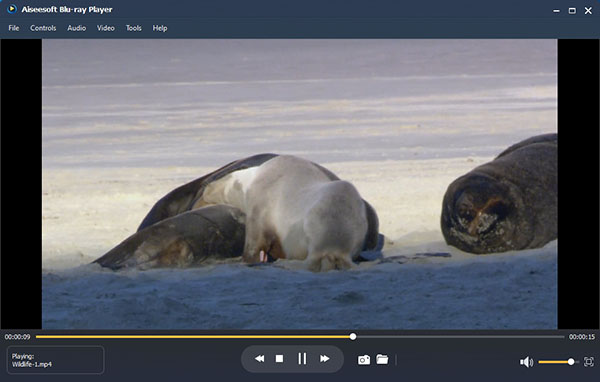 VLC Media Player - Popular MP4 Player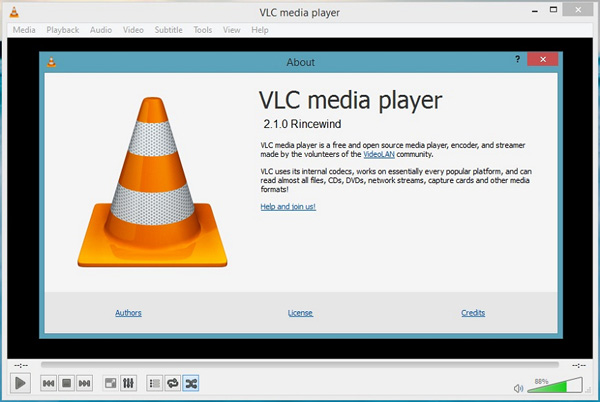 As one of the most widely-used MP4 players, VLC Media Player gains a lot of popularities. Because VLC Media Player is very stable and flexible, so many people would like to choose VLC as their MP4 player. Not only MP4 playback, VLC also support audio, CD, VCD as well as DVD's. Besides MP4, there are also other formats are supported, such as FLV, AVI, etc. VLC media player is able to play MP4 encoded with MPEG-4 and H.264 of Windows system directly, and you don't need to install any other codec. Great as it is, VLC also plays Blu-rays and HD videos. You can just choose VLC for playing your MP4 files.
KMPlayer - Useful way to play MP4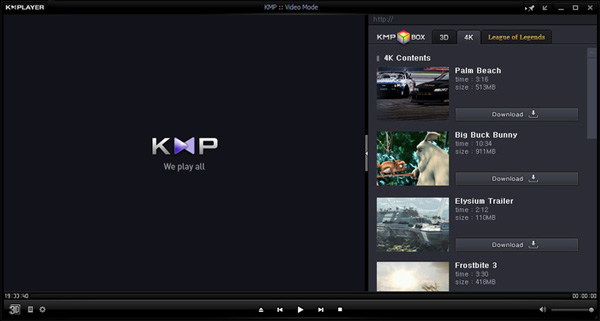 Another useful MP4 player is KMPlayer. It is definitly one popular and useful MP4 player for Windows. KMPlayer supports lots of file format in addition to MP4, like AVI, WMV, MKV, FLV and so on. KMPlayer has its internal codec, so that you are able to use this video playback tool to play MP4 video files as well as video files. It also support a number of languages such as German, Spanish, French, English and so on. KMPlayer support 4K UHK videos and 3D videos. To choose KMPlayer to play MP4 video on Windows is a great choice.
5K Player - MP4 Player with high quality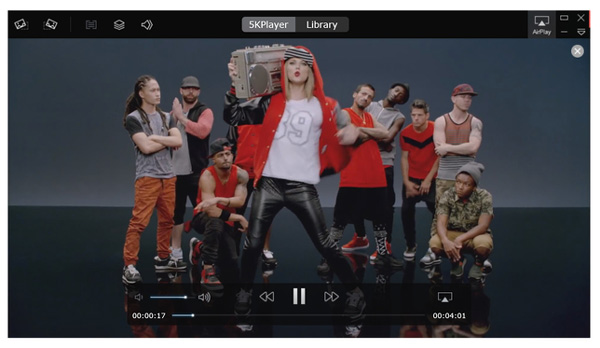 When it refers to MP4 video play, you cannot miss 5K Player. This useful MP4 player is regared as the great combinaton of online video downloader, HD videos player, Airplay media streamer and music player. Besides offering you the perfect quality of MP4 playback, 5K Player also suppport a large number of file formats, such as AVI, FLV, WMV, ASF, H.264. It also support 1080p HD videos. The player can very well understand MP3, AAC, WMA, FLAC, ALAC and AC3 audio files.
Real Player - Decent MP4 player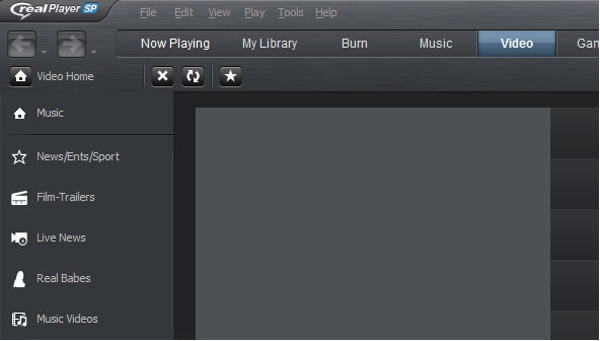 Real Player, is a decent MP4 player that is compatible of working with Windows, Linux, Mac OS X, Android and Windows smartphone. Some of the popular formats supported by the player include MP4, RM, AVI, MOV, FLV, MP3, AAC, M4A and so on. This MP4 video player can download the videos and bookmark from one large collection with only one click. It can also convert online videos to formats for various iPhone, Android smartphone, PS4, etc . Real player is an excellent choice for MP4 player.
BS Player - Efficient MP4 Player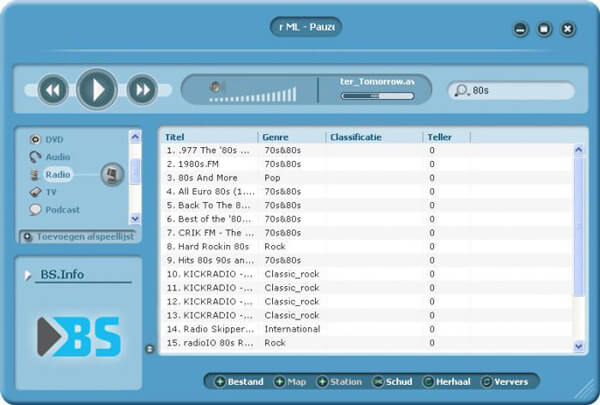 BS Player, a great solution of MP4 player for Windows can support playing MP4 videos. This program support lots of file formats, including MP4, MKV, VOB, AAC, AVI, MP3, AC3, WMA and others. The player only needs low CPU cost but you can enjoy good quality MP4 videos. The player enables users to enjoy HD DVD and AVCHD movies with great quality. You can try this MP4 video player for a try.
Windows Media Player- Native MP4 Player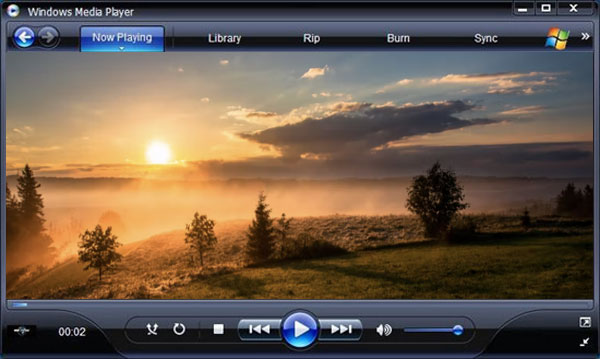 Windows Media Player is the native player for Windows system. It can support multiple file formats like MP4, WMV and AVI files. The MP4 player can also work well with H.264 and H.265 codecs. The interface of Windows Media player is easy to use. You can use this program to enjoy MP4 files.
Some versions of Windows Media Player might not include MP4 codec pack. In order to solve the problem, you can go online and search for MP4 codec and install the filters, all media player that use DirectShow technology, including Windows Media Player will support MP4 format. You can download DivX HEVC/H.265, QuickTime 7 H.264 or MainConcept AVC/H.264 Codec Pack. You can simply search for "MP4 codec pack" and find KLite codec or other MP4 codec.
Besides these MP4 video players recommended above, there are also other MP4 video players for you to choose from, such as AllPlayer, SMPlayer, MPlayer, GOM Player, etc.