TikTok Guide | Here's How to Make a Video Collage on TikTok
TikTok is the number one app for creating influential video content and fostering creativity and innovation. But did you know that you can do a split screen video with a loved one, or make duets with yourself on TikTok? Well, you can, and this article will explain to you how to do split screen on TikTok in several different ways.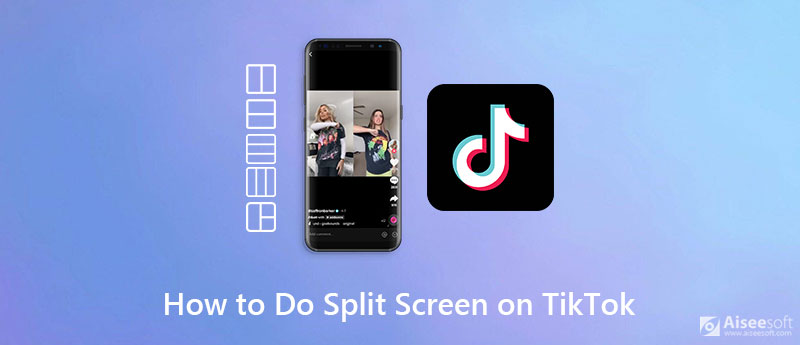 Part 1. How to Duet in TikTok on iOS and Android
TikTok lets users occupy a split screen with their clone or others no matter where they are located. To perform a duet on TikTok, you need to get the TikTok app installed on your phone.
Step 1.
Open TikTok, and then find a video that you want to duet first. Tap on the
share
button on the right side of the screen to open the sharing menu. From here, choose the
duet
option from the bottom of the screen.
Step 2.
Then, start recording your own video alongside the one you selected.
Step 3.
Now you can customize your video by adding stickers and special effects available in the TikTok app. You can also choose a cover for your video creation. In the end, hit the post button to share your split-screen video.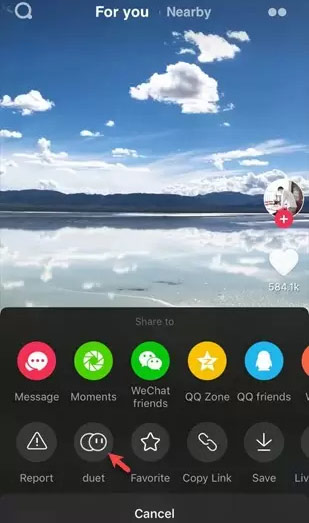 Part 2. How to Make a Split Screen Video on TikTok Using TikTok Video Editing App
To make a professional-like split-screen video for TikTok videos, you can use a TikTok video editing app to help you easily create a split screen video for any purpose. Aiseesoft Video Converter is an intuitive and easy-to-use tool that can turn your videos and photos into a split screen video. It allows you to create a video with two, three, four, and more screens in various creative frame shapes. With it, you can customize the layout of screens, borders, adjust the aspect ratio, and more. Moreover, you can edit your videos and apply all kinds of creative effects, background music, and filters to your posts.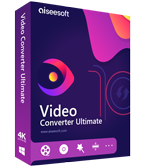 Downloads
Video Converter Ultimate – Best TikTok Video Editing Program to Make a Collage Video
Easy to make a video collage with images, GIFs, or videos.
Place two, three, four, or more video clips in a single frame quickly.
Plenty of frame shapes and filters to choose from.
Comes with basic and advanced video editing features.
Export your collage output in MP4, WMV, MOV, AVI, MKV, or GIF.
After downloading and installing Aiseesoft Video Converter Ultimate, you can create a video collage for TikTok videos by following the steps below.
Step 1.
Open the video collage application on your computer and click on the
Collage
feature. To start with, you need to determine a split-screen mode in advance. Head to the
Template
tab and select one due to the number of your videos. Then, you can specify the thickness of the border and aspect ratio.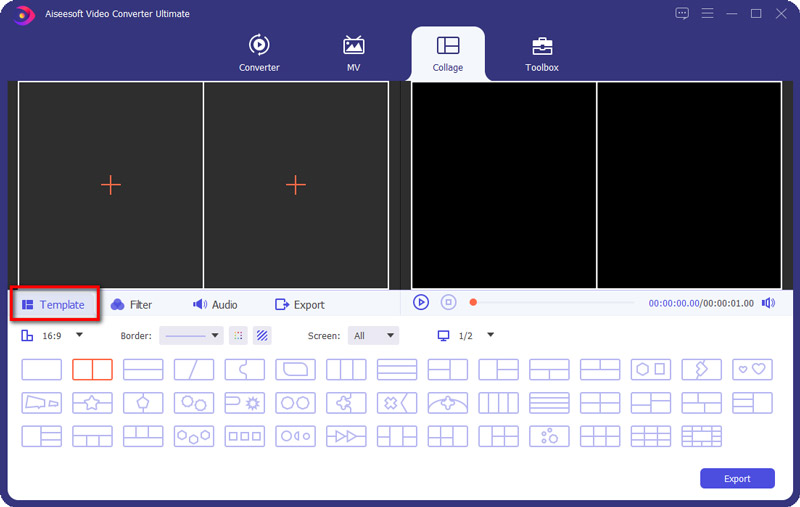 Step 2.
Click + icon and find the videos that you want to create a video collage for TikTok.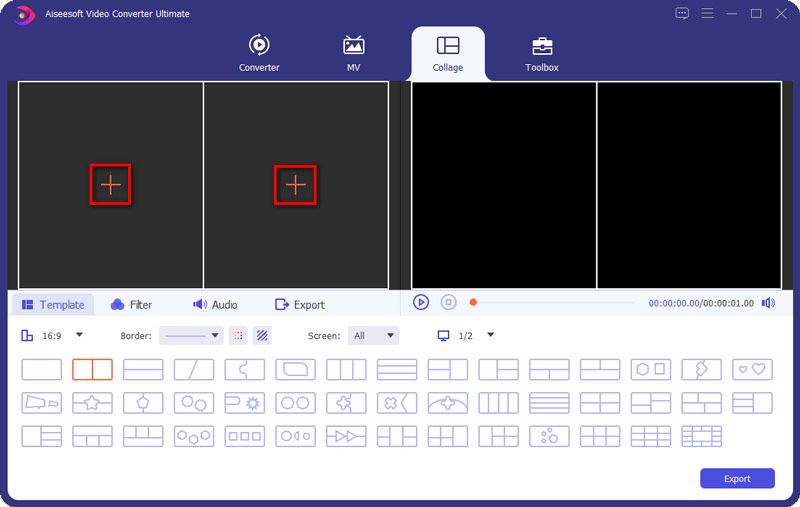 Step 3.
You can drag on the border to adjust the scale and size.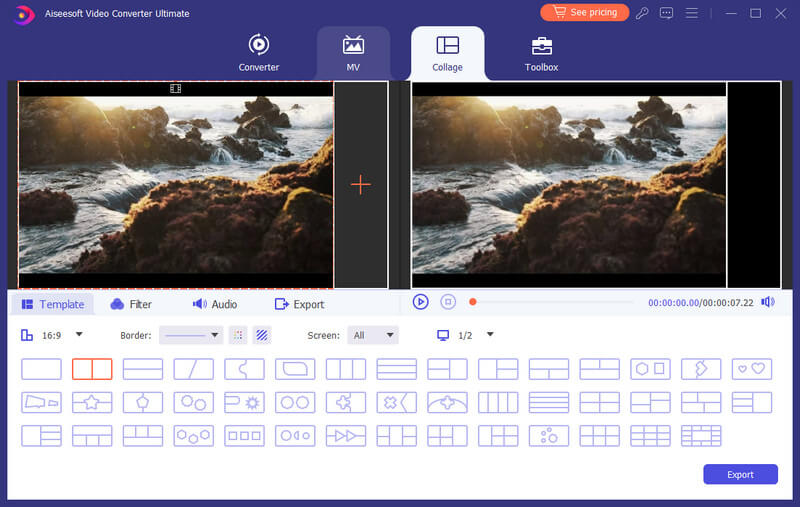 Step 4.
If you need to edit the video separately, just find the Edit button to crop, rotate, cut, add watermark, apply effects, and more.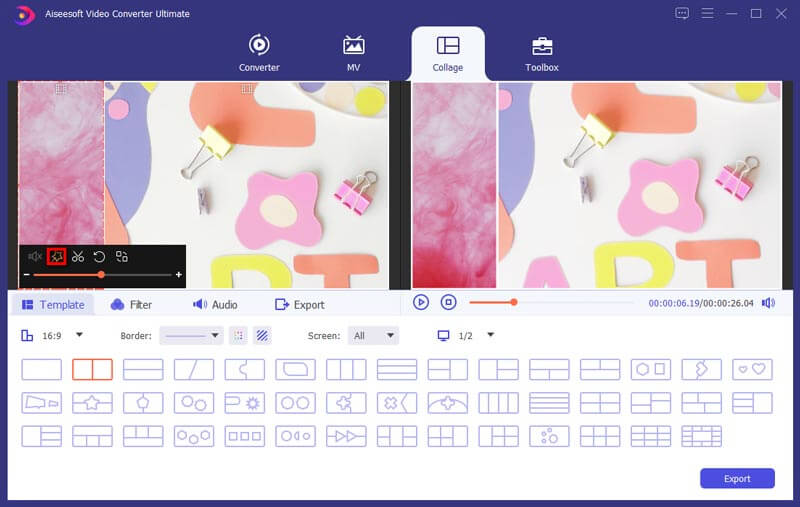 Step 5.
Next, you can go to the
Filter
tab to select your preferred one to apply to the project.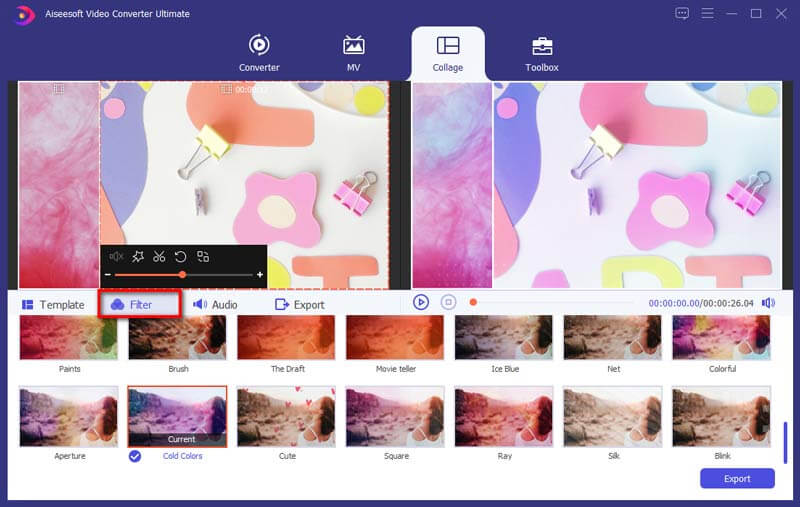 You can also add background music to your video from the Audio tab. Then, import an audio file from your computer to set it as the background music.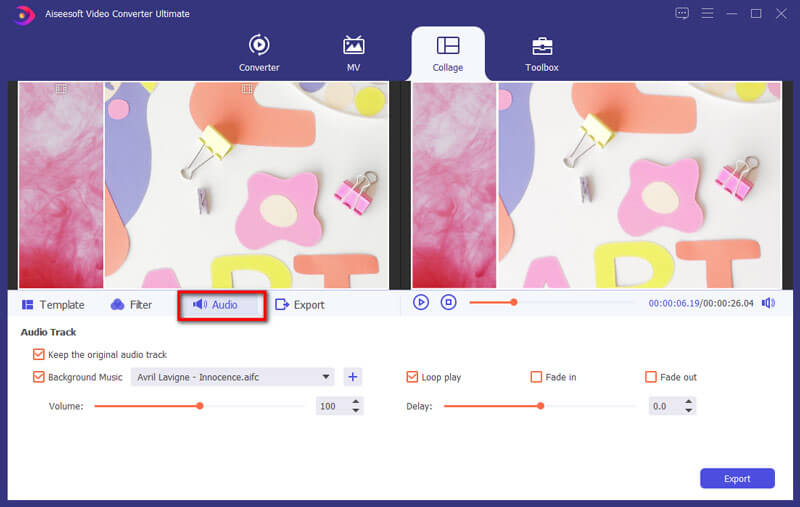 Step 6.
If you're happy with the result, go to the
Export
to select an output format, such as MP4, MOV, WMV, MKV, etc. In the end, hit on the
Start Export
to export your multi-screen video and then post it on your TikTok app.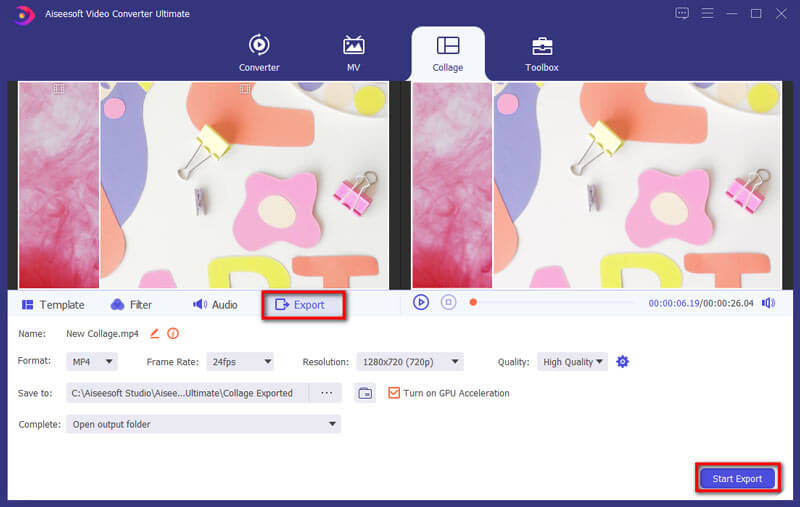 Part 3. FAQs of Making a Video Collage on TikTok
How Can I Remove the Grain of a Video with Adobe Premiere Pro?
If your duet is not working in TikTok, you can check your internet connection. If you are running an older TikTok version, the duet feature might not work. You can update the TikTok app to the latest version.
How do I enable duet on TikTok?
Click on the three dots on the right hand side of your screen - a menu will pop up on the bottom of your screen. Scroll down to the right until you see the button 'Duet/ React'. Now you can activate or deactivate duet and reactions for this specific video.
What is split-screen video?
Split screen video is the visible division of the screen. You can position two or more videos next to each other and let them play simultaneously. Split-screen videos are the perfect way to create TikTok videos for comparing and emphasizing something.
Conclusion
That's all for splitting screen on TikTok. You can do a split-screen video on TikTok, or use a professional video collage app to combine multiple videos in one screen. Whichever you prefer to use, making and sharing videos on TikTok has never been easier!

Leave your comment and join our discussion