iPhone Activation Lock & Permanent Unlock iPhone Lock Removal
I bought the iPhone 7 Plus a few days ago, and I am just addicted to every second I spend with my iPhone 7 Plus. It is hard to tell when but it occurred to me that what if I lost my iPhone 7 Plus, or just be stolen? After long time searching, I found that iPhone activation lock is the loyal tool to safeguard my exclusive iPhone. The powerful activation lock on iPhone can prevent others to get access with my iPhone, even under the DFU mode. But I'm also wondering what if I forget the password, does it mean that my iPhone close the door towards me as well? I need your help, thank you.
- Johnson
From Johnson's question, you can sort out some representative problems about building and removing iPhone activation lock. The article explains the frequently asked questions and the detail solutions for them.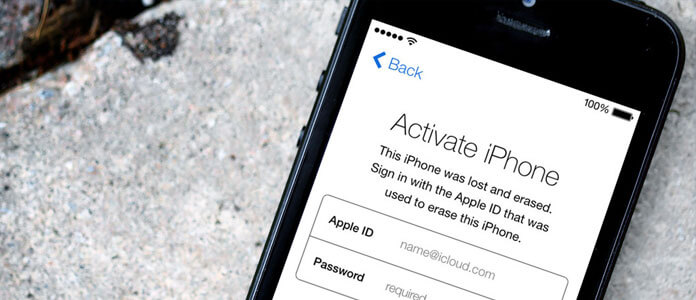 Question 1: What is Activation Lock on iPhone
Activation lock is one part of Find My iPhone service. It is the theft protection, to stop anybody except you wiping or restoring your iPhone. Only with the Apple ID and password activated can unlock the iPhone. Furthermore, Find My iPhone Activation Lock can safeguard not only iPhone, but also iPad, iPod touch and Apple Watch even though you have lost your iOS device. iPhone activation lock can deter others' venomous snooping and improve chances of recovering. The only thing you need to do is keeping Find My iPhone turned on, and writing down your Apple ID & password in the notebook. After that, no one can get access with your iPhone without your permission to bypass iPhone activation lock.
Question 2: Do I Need to Turn Off Find My iPhone before Reselling
Yes. If you do not remove iPhone activation lock by yourself, others are not able to use the iPhone. The common way to unlock iPhone activation lock is to sign out of iCloud to remove all your previous data and settings. So here is the guide to bypass iCloud activation lock on iPhone.
Erase Your iOS Device and Turn Off Find My iPhone
• Bypass activation lock on iOS 10.3 or later version: turn to Settings > choose your account > select iCloud > click Sign Out > enter Apple ID and password > tap Turn Off > return to Settings > choose General > find Reset > select Erase All Content and Settings.
• Remove activation lock from iOS 10.2 or earlier version: Settings > iCloud > double Sign Out > Delete from My iPhone > enter password > Settings > General > Reset > Erase All Content and Settings.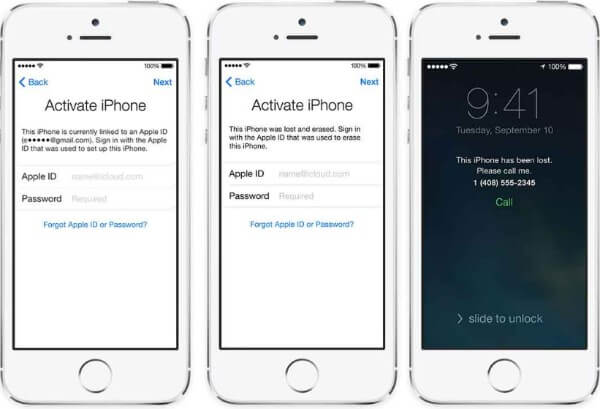 Question 3: What should I do After My iPhone Has Been Stolen?
Once you cannot find your iPhone, no matter it is stolen or not, turn on Lost Mode immediately, to stop further damage. iPhone activation lock and lost mode are the main constitute of theft protection.
For lost mode, it will lock your Homescreen with the six-digit or four-digit, with the custom message set by your phone number. For emergency cases, you can even erase all your personal information remotely, while the custom message still works from outer invasion.
Activation lock on iPhone is not as arresting as lost mode, but it also supports secure your iPhone from force reactivate, to stop others from using or reselling your missing iPhone. With the function of iPhone activation lock, your iPhone is just t he brick stuff for others.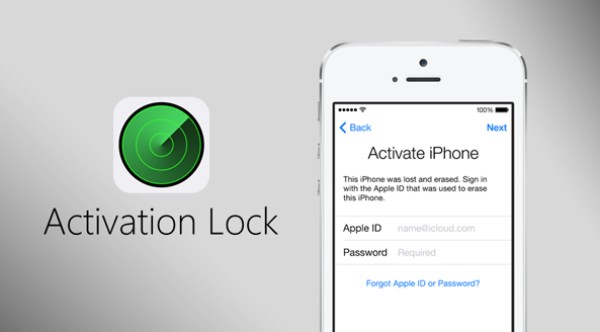 Question 4: How to Bypass iPhone Activation lock
Then the biggest disadvantage of activation lock on iPhone is Apple ID or password forgotten. As you can see from my descriptions, it is the only way to access your iPhone. For people who do not enter Apple ID or password for a long time, or just change Apple account frequently, it is hard to recover. Fortunately, you get OfficialiPhoneUnlock.com to get iPhone activation lock removal, which has dig at iPhone unlock all the time.
The iPhone activation lock bypass charges from £19.99, and your iPhone will be unlocked out of activation lock within 72 hours. With all basebands and firmwares supported, your iPhone will stay unlocked permanently. Of course, nothing else will be changed. You can update iTunes, remain iPhone data and do any other operations as usual.
How to Hack iPhone Out of Activation Lock
Step 1 Locate Official iPhone Unlock Site to fill in the questionnaire.
Choose your iPhone model, and enter your IMEI Activation Lock.
Step 2 Purchase for removing iPhone activation lock.
It will display the unlock price and timeframe for iPhone locked to activation lock. Enter email address and your credit details.
Step 3 Run iTunes to do iPhone activation lock removal on computer.
Official iPhone Unlock will send you emails of its progress and what they have done to unlock iPhone already. The final email contains the instructions of unlocking iPhone. Plug in your locked iPhone with computer. When you launch iTunes, there will be pop up message to announce your iPhone will not be locked with Activation lock anymore.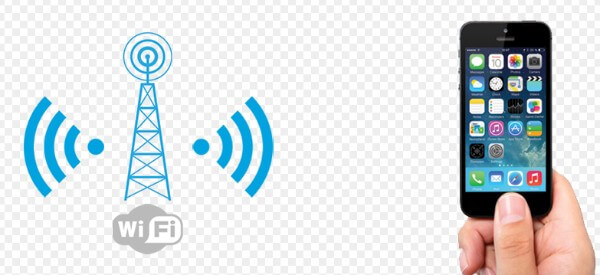 Alternatively, you can unlock iPhone over the air, with your iPhone locked to activation lock already have service, or with Wi-Fi network accessed.
You may want to learn more about: How to fix the iMessage waiting for activation problem
Bottom Line
Based on the introductions above, you might learn about what factors could cause iPhone not showing up in iTunes. Apple developed iTunes serv