Top 10 Video Stabilizers of iPhone
It is convenient to take videos with iPhone or smartphones. But there is one major drawback for videos of iPhone, the videos might be shaky because taken by hand. What is more, some videos might be distorted or jerky. What should you do with the shaky videos of iPhone or stabilize iPhone videos?

The article explains the best method to stable iPhone videos, as well as the top 10 iPhone stabilizers to avoid shaky videos in the future. When you need to get the best results for the iPhone videos, the article should be the ultimate solution. Just read on the article to get the desired information now.
Part 1. How to Stable Video via Video Converter Ultimate
If you have already taken some jerky video with iPhone, what should you do to stabilize these videos? Aiseesoft Video Converter Ultimate is a versatile program to convert, download, edit videos and enhance videos. It uses the advanced algorithm to stabilize iPhone videos with high quality. Just load the videos to your computer to find how Aiseesoft Video Converter Ultimate works to stable videos of iPhone.
Step 1 Download and install the program
Download the latest version of Aiseesoft Video Converter Ultimate from the official website. Install the program on your computer before you launch the program to stabilize videos from your iPhone.
Step 2 Load the shaky iPhone videos
Transfer the shaky iPhone videos via AirDrop or Email to your computer first. Of course you can use iOS Transfer to export all videos to computer with ease. After that you can click the "Add File" button to load all shaky videos.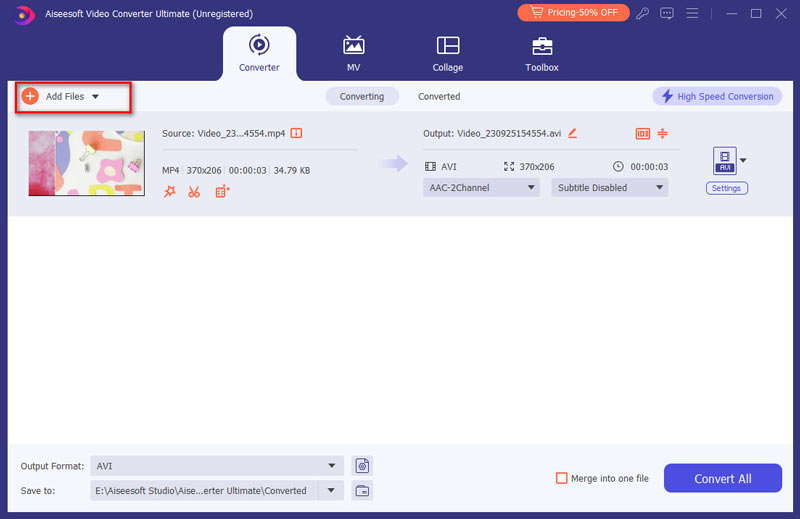 Step 3 Stable iPhone Videos
Once you add the video to the program, you can click "Edit" menu to choose "Enhance" option. It enables you to upscale the video resolution, optimize video brightness and contrast, remove video noise, and reduce video shaking to stable iPhone videos.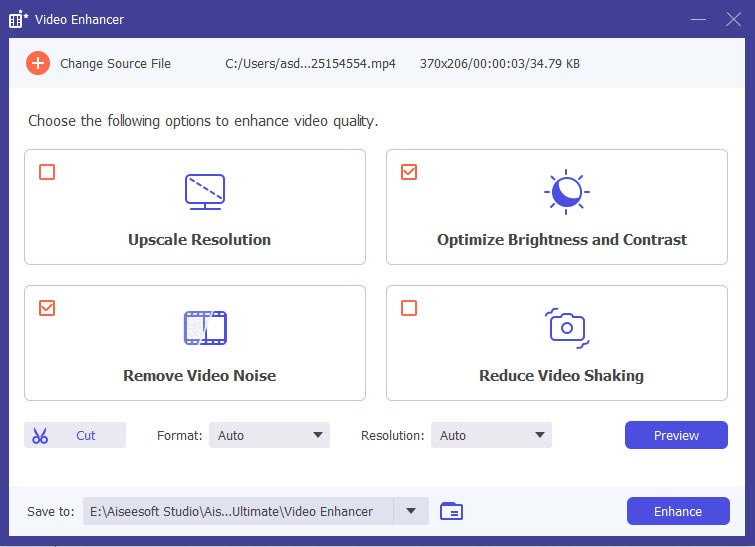 Step 4 Convert iPhone Videos
You can click the "Convert" button to get the optimal result for the iPhone videos. Of course, there are other options, such as convert videos to other formats, change the codec and more besides stabilizing iPhone video files.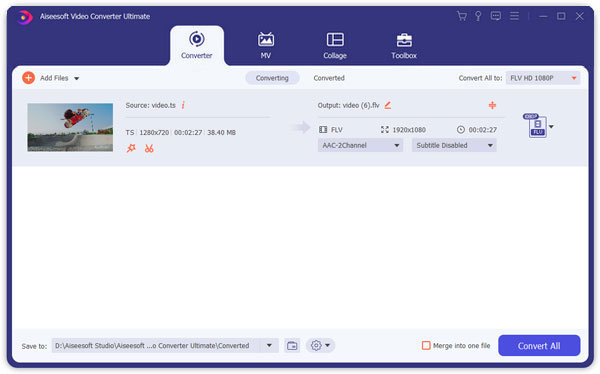 Part 2. Top 10 Video Stabilizers for iPhone
Fix the shaky iPhone videos should be a resolution to get great effects. But in order to avoid such problem, you can find the 10 different iPhone stabilizers in the part. You can get these devices from Amazon, Target or the local super market without problem.
Top 1: DJI OSMO Handheld Stabilized 4K 12MP Camera
Price: US$ 529.00
It should be a well-known iPhone stabilizer, which handles with camera and gimbal controls. For recording iPhone videos, the DJI iPhone stabilizer is able to record 4K-video and capture 12 mega pixel still images. The available 94 wide-angle prime lens is able to capture clear and crisp images with minimal distortion. What is more important, you can use the DJI GO app to access to intelligent shooting modes like Automatic Panorama and Timelapse.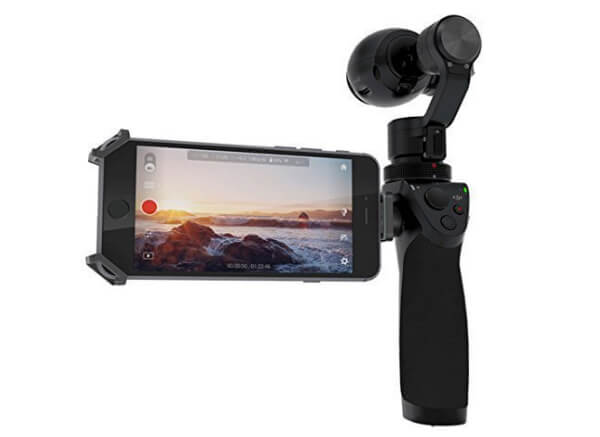 Top 2: Movo Action Video Stabilizing Handle Grip for iPhone
Price: US$17.95
When you just need to stable iPhone to take videos, you can find all the necessary mounting hardware for different series of iPhone. Camera attaches via ¼" tripod mount, which is able to stabilize iPhone videos, shots and reduce fatigue. Steadies shots during fast pans and rapid movement, resulting in better image quality. The Movo Action Video Stabilizing Handle Grip for iPhone just provides a satisfied result for videos.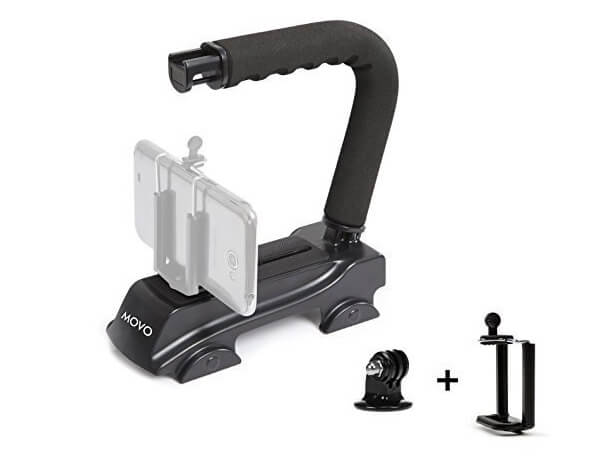 Top 3: 3-Axis Handheld Phone Gimbal Stabilizer
Price: US$169
The iPhone stabilizer is suitable for 3.5-5.5 inches smart phones, including iPhone. There are multiple working mode can be chosen according to your willing, including semi-following mode, all locking mode, all following mode and inverting mode. The iPhone stabilizer contains a high performance motor without brush, a 3-axis for pitching, a rolling and a panning. The energy is enough because you can find 2PCS 18350 rechargeable li-ion batteries.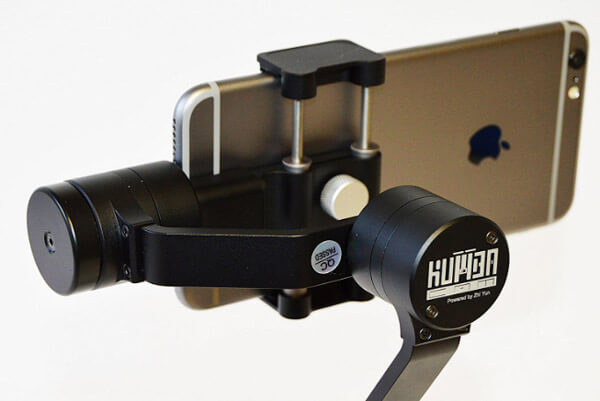 Top 4: Feiyu SPG Plus 3-Axis Dual Handle Gimbal Rig
Price: US$196.44
Just as the name of the iPhone stabilizer, it has two handles to make it convenient for you to grasp. It tracks your face and guiding gimbal movement accordingly powered by the evolving Feiyu ON app intelligently. What is more important, you can make a wonderful live-stream with its intelligent vertical mode. And the super lightweight and comfortable iPhone stabilizer has handle grip, up to 8 hours' running time from a single 22650 Li-ion battery.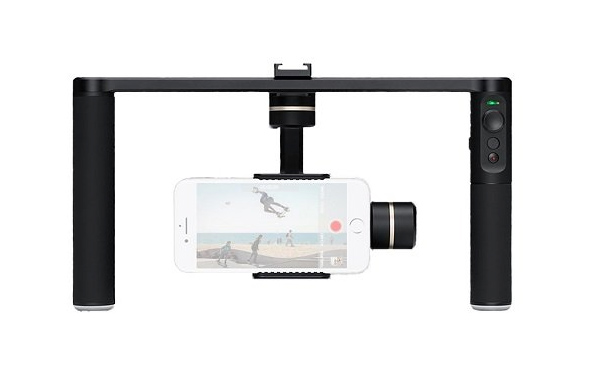 Top 5: EVO SHIFT 3 Axis Handheld Gimbal
Price: US$149
It is a special designed stabilizer for iPhone and Android phone, which transforms your iPhone into a high quality video camera. It has 3 easy to use stabilization modes, the EVO Shift gives you the ultimate freedom of motion. Replicate the same dolly moves and crane shots seen in dollar productions. When you record video with iPhone, you can find the record and zoom controls on handle with ease.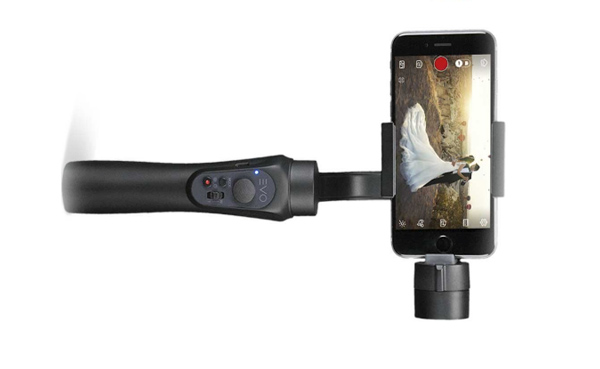 Top 6: Zhiyun Smooth-Q 3 Axis Handheld Gimbal Stabilizer
Price: US$109
Zhiyun Smooth-Q applies the 5th Generation Honeycomb core technology. The iPhone stabilizer has convenient power output for real-time mobile charging. Even you want to use them on splash or snowy weather with the 1/4 screw at the button, you can get it work without problem. The built-in 26650 Li-ion battery of Smooth-Q of the iPhone stabilizer enables 12-hour continuous ultra-long work time.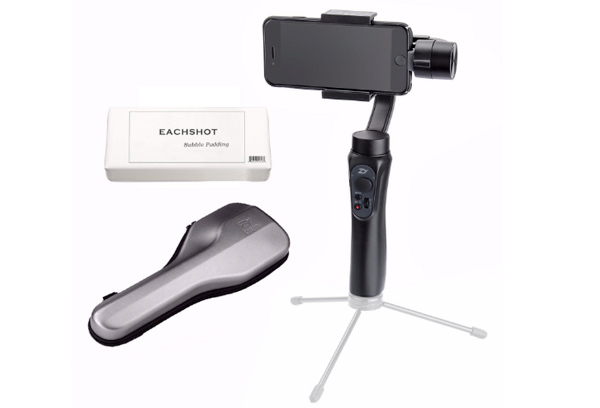 Top 7: Glide Gear Cellfie Stabilizer
Price: US$59
The design with anodized aluminium and stainless steel is in fashion, and impress others deeply. The iPhone stabilizer can control your iPhone remotely once connected. And you can have a fluid video motion in the palm of your hand Minimum balancing necessary works with GoPro, iPhone and more other smartphones. It is a light-weighted stabilizer includes ball head for fast attachment and balance Includes cellphone adapters.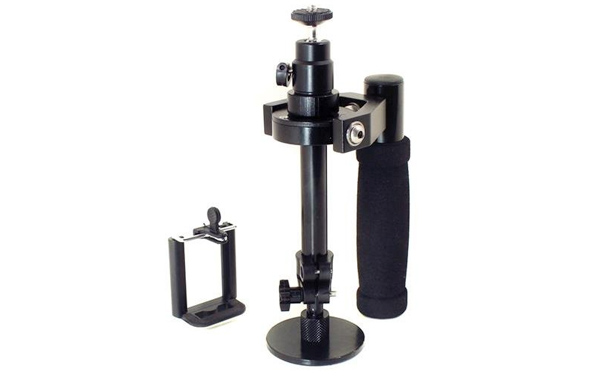 Top 8: Fotodiox Freeflight Moto 3-Axis Handheld Gimbal Stabilizer
Price: US$129.95
The series of Fotodiox Freeflight Moto 3-Axis handheld Gimbal iPhone stabilizer contains Brushless Motors; Comfortable Foam Handle Grip; Removable Lithium-Ion Battery and Charger. When you need to eliminate unwanted camera movements and vibration, shaky hands, footsteps, etc, it should be a great iPhone stabilizer choice for different series of iPhone types.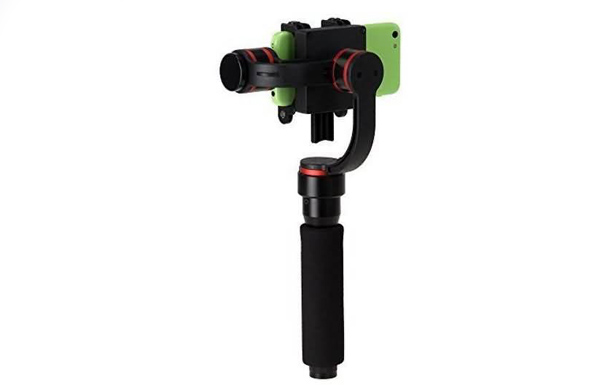 Top 9: SteadyMate Stabilizer SM1 HD Professional Handheld Camera Stabilizer
Price: US$54.99
It is a stabilizer designed for iPhone only, which provides excellent stability and reduces camera vibration during video recording. It's durable because of the steel construction. The construction of iPhone stabilizer is very firm and can hold 3 LBS at most. Therefore, digital cameras, smart phones are all compatible. You can also take advantage of the built-in bubble level, which allows you to dial in for precise balancing.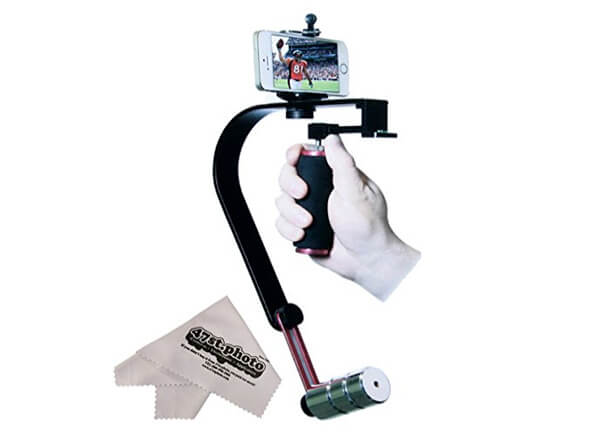 Top 10: Wewow Fancy Handheld Gimbal Stabilizer
With the iPhone stabilizer, you can shoot for live screaming, travelling, party and so on. It has a power bank with 2600mAh that allows you to shoot for 6-8h.With its Led Fill Flash, you can shoot perfectly even in the evening. After buying this stabilizer, you can get 12-months warranty and wholeheartedly customer service, so you won't worry when it doesn't work.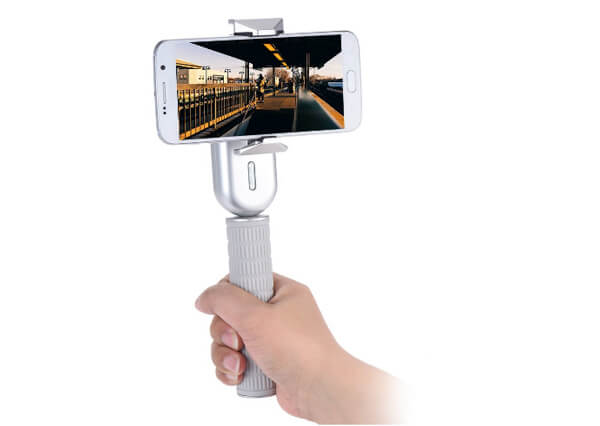 Conclusion
If you want to use iPhone as the video capture, you should take the shaky video into consideration. Whether you need to fix the shaky videos or find some iPhone stabilizers, you can get the desired information from the article.