3 Great Screen to GIF Recorders to Help You Record Animated GIF
Animated GIFs are becoming more and more popular on social media sites nowadays. Actually, many emojis you are using everyday are GIFs. You can use GIF to integrate your animation, express emotion, illustrate something, show a function, highlight a point and more. Do you know how to make an animated GIF, or how to record screen to GIF?
In fact, many GIF creators on the market can help you save screen recordings as GIF files. In case you don't know which one you should choose. Here in this post, we will introduce you with 3 easy-to-use GIF screen capture programs to help you record screen to GIF on Mac and Windows PC.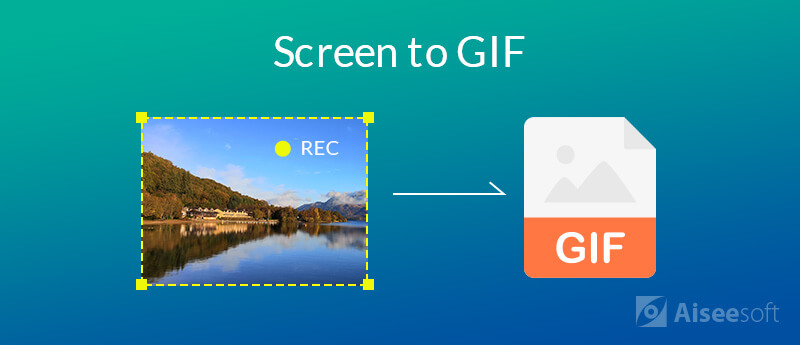 NO.1 Screen to GIF Recorder - Aiseesoft Screen Recorder
To turn your computer screen into animated GIFs easily and quickly, Aiseesoft Screen Recorder can be your best choice. Whether you want to record screen to GIF on Mac or Windows PC, you can rely on it. It is specially designed to capture screen to GIF or video. With the adoption of the latest accelerate technology, it can offer you a smooth and high-quality GIF recording.
Top 1: Aiseesoft Screen Recorder
As one of the best voice recorder programs, Aiseesoft Screen Recorder can meet all your need, no matter you are average people or tech savvy. More importantly, it offers many professional functionalities in the way that everyone can master quickly.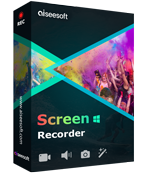 Downloads
How to Record Screen to GIF
This screen recording software provides you with a quite convenient way to capture and current display screen and save it as a GIF file. Now you can take the following guide to do it.
Step 1.First, you need to free download, install and run this screen to GIF recorder on your computer. As it mentioned above, it allows you to make a GIF on both Mac and Windows PC. Here you need to make sure you download the right version.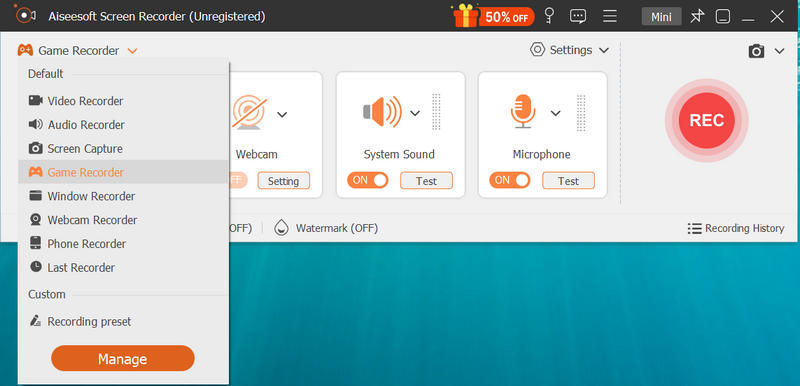 Step 2.When you enter the main interface, choose the "Video Recorder" option. As you can see, it also enables you to record audio track and take screenshot.

Step 3.Click the "Setting" icon and set the output format as "GIF". Then you can click the REC button to start recording the screen. While the screen recording, you could use the "Edit" function to draw, add caption, callout, blur, and airbrush, and so on.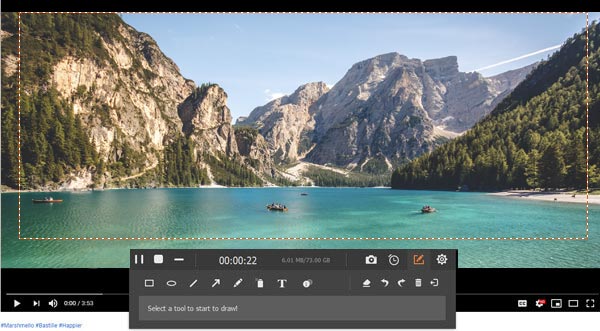 Step 4.After recording, you can preview the captured file. If you are satisfied with the result, you can click the "Save" button to save the recorded screen as GIF. Click here to get to know some free video to GIF converters.
NO.2 Screen to GIF Recorder - ScreentoGIF
ScreenToGif screen recorder is one popular screen capturing software which can help you make animated GIF files. It enables you to record videos, take screenshots and use webcam and sketch board to record screen. It has a very small size which can be easily downloaded for the GIF making. It allows you to adjust their screen recordings by adding frame-by-frame crop, rotate and flip effects.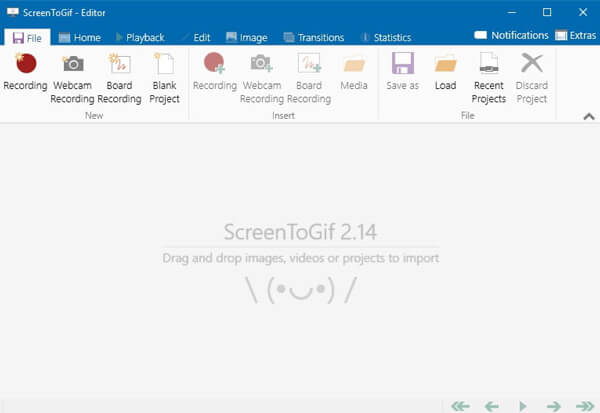 This GIF maker also carries a useful editing feature. You are allowed to edit your own recording and GIFs from other sources. Recording screen to GIF is quite simple. Just click the record button and you can start to capturing your computer screen.
NO.3 Screen to GIF Recorder - Gyazo
Gyazo offers an easy way to take ready-to-share screenshots, GIFs, and replay videos. You can find different version to record screen to GIF on Mac, Windows, iOS and Android devices. From its official site you may notice that it pay main attention to the sharing function. You can easily click and drag to select, release to copy a new link.
Gyazo puts it very straight-forward to capture the screen and make a GIF. But you should know that, its free version doesn't offer any editing feature. You should practice more to create a good GIF. Surely you can upgrade to Pro or Team plans to get more features.
After reading this page, you can get 3 great screen to GIF recorders. When you have the need to record screen to GIF on Mac or PC, just pick your preferred one to start the GIF making. If you have any better recommendation, please share it in the comment with other readers.

Leave your comment and join our discussion