How to Record Voice Recordings on Sansa Fuze
Sansa Fuze is a high performance media player developed by SanDisk. You can listen to FM radio broadcasts and record voice recordings with the built-in microphone. If you want to record FM radio on Sansa Fuze, you just come to the right place. In this article, we will show you 2 quick solutions on how to record your voice recordings on Sansa Fuze.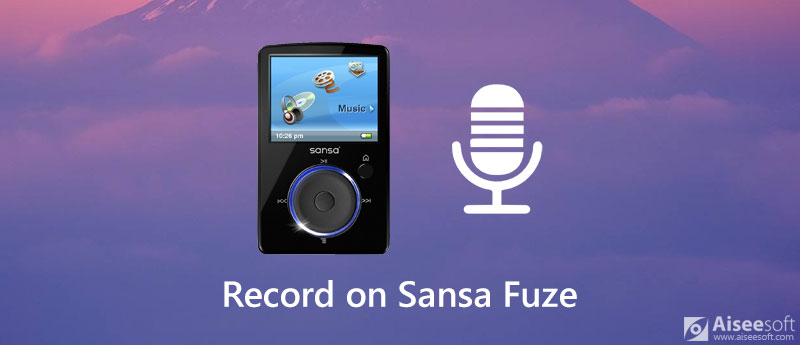 Part 1. How to Record on Sansa Fuze with Built-in Mic
Sansa Fuze lets you listen to digital FM radio with 40 preset stations. Besides, you can watch your favorite video clips or share your photos on the screen. Follow the steps below to record voice on Sansa Fuze with its built-in feature.
Step 1.
Open Sansa Fuze and select
Voice
from its main menu.
Step 2.
Select
Start Recording
to begin recording.
Step 3.
If you want to stop the recording, click
Stop
option on the screen.
Step 4.
A prompt will pop up, and you can select
Yes
to save the recording.
Some users complain that the recording from Sansa Fuze are very large. Sansa Fuze won't allow you to schedule recordings either. So if you want to set a scheduled recording, you'd better find the third-party audio recording software.
Part 2. Best Way to Record Audio without Sansa Fuze
If you want to set a scheduled recording, you can use Aiseesoft Screen Recorder to capture FM audio without Sansa Fuze. It is a powerful screen recorder to capture any online radio, streaming music, microphone voice on your computer. You can save the FM audio recording in MP3, WMA, AAC, M4A, FLAC, OGG and Opus for easy playback.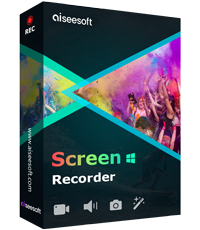 Downloads
Record streaming audio, online music, FM radio for offline playback.
Capture audio from speaker/microphone or system sound on computer.
Optimize the audio recording by reducing audio noise and audio echo.
Step 1.
Download and install the right version of Screen Recorder to your computer and launch it. Choose
Audio Recorder
when you want to start a voice recording. If you want to start a scheduled recording, you can click
Task Schedule
at the bottom to preset a task schedule.

Step 2.
Then you can set the audio source by turning on/off
System Sound
or
Microphone
option. If you just want to record a clear audio sound, you can only enable System Sound option. If you want to add your own voice, you can turn on Microphone option as well.

Step 3.
Hit the
REC
button when the FM radio starts. When the audio is over, click Stop button to stop and save the recording to your computer.

If you want to record audio without downloading the software, you can try an online audio recorder like Aiseesoft Free Online Audio Recorder, which provides a one-click method to record high-quality audio from computer sound card and microphone.
Part 3. FAQs of Recording on Sansa Fuze
1. Where are voice recordings saved in Sansa Fuze?
To access the saved recordings in Sansa Fuze, you can navigate to the Recordings menu. Click Recording Library in the Recording sub-men to view and play the saved voice recordings.
2. How to delete files from Sansa player?
Open Sansa Fuze, and press Submenu button in playback mode. Select Delete button to delete the file from your Sansa player. (Find other MP3 player here)
3. How long can I record on Sansa Fuze at least?
The minimum time length of a voice recording is 5 seconds. It won't be recorded if you take a recording less than 5 seconds.
Conclusion
Sansa Fuze MP3 player supports playing a wide range of music formats. After reading the article, you will get well known of how to record on Sansa Fuze MP3 player. When you want to capture streaming audio on your computer, Aiseesoft Screen Recorder is a nice choice for you. It can record lossless audio from streaming platform, music radio, and other online websites. Still have questions, please feel free to leave your message.

Leave your comment and join our discussion