How to Record Your Vonage Phone Calls without Losing Important Information
There are many reasons why you may need to record Vonage phone calls. A lot of small businesses, for example, use Vonage to drive customer experience and keep touch with colleagues. Recording calls is an important way to save important information, such as improving customer service. This article will tell you how to record Vonage calls with the built-in record feature. Plus, you can learn more method to save essential conversations.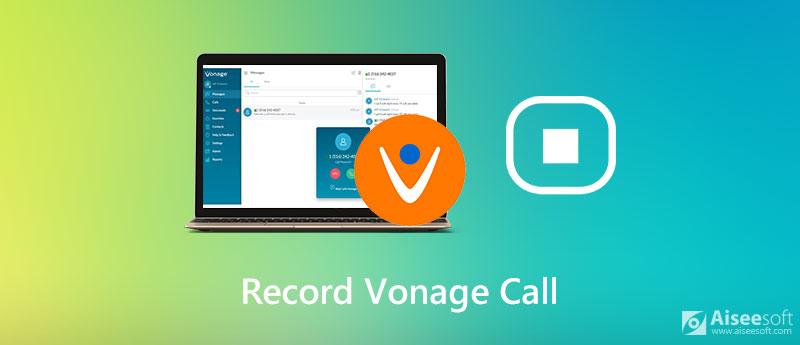 Part 1: How to Record Vonage Call with Built-in Feature
Vonage call system is a paid service. Once you subscribe a plan, you can get a wide range of features in addition to phone calls, including the call recording ability. In fact, Vonage will save your calls following the rule. Considering the procedure is a bit complicated, we share the details below.
Stage 1: Create Rule for Vonage Call Recording
Step 1:
Access the Vonage website and sing in your account. Only the admin and super user account are able to create or change rules. Go to
Phone System
, select
Company Recordings
and choose
Recording Rules
tab.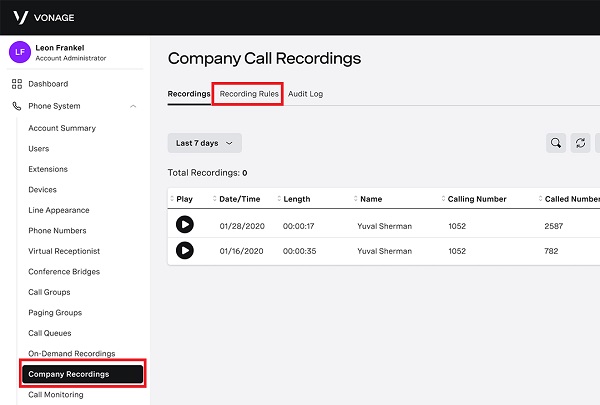 Step 2:
To create a new rule, click
Add Rule
. Then write a name for the rule, percentage of calls that you want to record, and call direction. Click
Next
button to confirm it. When prompted, set the parties and length, and click the
Next
button to move on. Select a disclaimer option and press
Next
.
Step 3:
Finally, set up the schedule and click
Finish
. Now, check your Vonage call recording rule and hit
Finish
again. Then Vonage will save all phone calls that meet your rule.
Stage 2: Manage Vonage Call Recordings
In Website: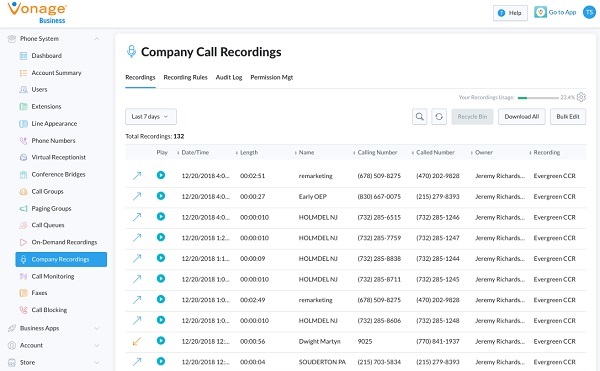 Step 1:
Sign in your account in the Vonage website, go to
Phone System
and pick
Company Recordings
.
Step 2:
Head to the
Recordings
tab and hover over the recording you want to listen to. Now you can listen to the Vonage call recording or delete it. To save it to your computer, click the
Down Arrow
icon. The
Right Arrow
will send the recording via email.
In Desktop App: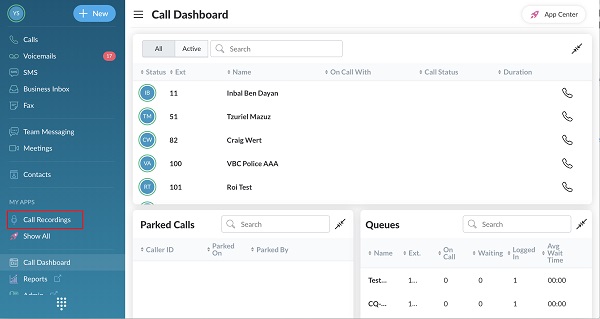 Step 1:
Open Vonage app if you have installed it on your computer, and log in your account.
Step 2:
Click
Call Recordings
and you will get all call audios. Similar to the website, you can listen to and manage the Vonage call recordings.
Part 2: The Easiest Way to Record Vonage Call
As mentioned previously, you must have an admin or super user account, if you want to record Vonage calls. Plus, the phone system will follow certain rules to record calls. Therefore, you may need a call recorder, such as Aiseesoft Screen Recorder.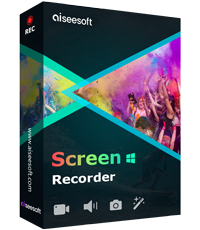 Downloads
How to Record a Vonage Phone Call without Admin Account
Step 1:
Set up call recorder
Install the best call recorder when you want to record a phone call on Vonage. It is compatible with Windows 10/8/7 and Mac OS X. Then launch it and choose
Audio Recorder
to enter the main interface.
Tip: You can change custom options on the Preferences dialog. To access it, click the Gear icon.

Step 2:
Record a Vonage call
You can get two options in the main interface,
System Sound
and
Microphone
. The former is able to record any sound from your computer and the latter can capture your voice through the built-in or external microphone. Determine to enable or disable each one according to your need. Hit the
REC
button once the phone call starts.

Step 3:
Save call recording
Click the
Stop
button when your phone call finished. Then the preview window will appear. Now, you can listen to the call recording and hit the
Save
button if you are satisfied. The
Clip
tool can remove unwanted parts from the call recording.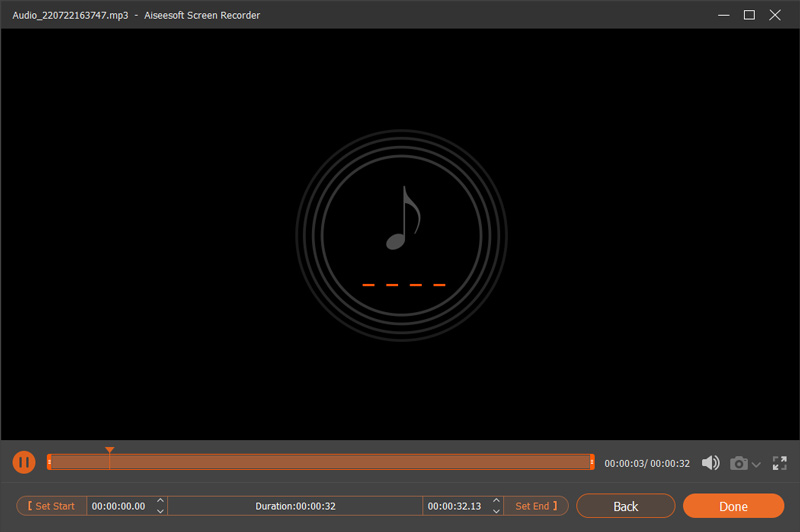 Apart from recording a Vonage phone call, you can use Aiseesoft Screen Recorder to record a webinar on ClickMeeting, capture CyberLink U meetings, save Instagram story, and more.
Part 3: FAQs about Recording Vonage Call
How can I record a call permanently?
Some call services provide the recording feature, but most of them only store recordings for 30 days or shorter. If you use a third-party call recorder, it is possible to record a call permanently.
Can you record outgoing calls on Vonage?
If you have set up the rule that covers outgoing calls, Vonage will record your calls automatically. Alternatively, you can also record phone calls with a call recorder.
Can you record a call without telling the other?
To record a call secretly, you have to use a third-party call recorder. The built-in recording feature in phone system usually notifies the other when starts.
Conclusion
This guide has shared you the best methods to record phone calls on Vonage. Once you create a proper rule with an admin account, Vonage will save the phone calls according the rules. For normal users, Aiseesoft Screen Recorder can meet your need to record phone calls manually. More troubles? Please leave a message below this guide.

Leave your comment and join our discussion