How to Fix the Error of Invalid Value for Registry
I bought a new computer and upgraded to Windows 10 when I got the alert, and then downloaded a dozen of photos from my mobile phone and now I cannot open any of them, because the Invalid Value for Registry error, how to fix this, please advise.
According to our research, this error of invalid value of registry usually happens on Windows 10 when opening JPG, PDF, or MP4 files, although users on Windows 8/8.1/7 also encounter it sometimes.
This article will tell you how to get rid of the error and view your photos normally.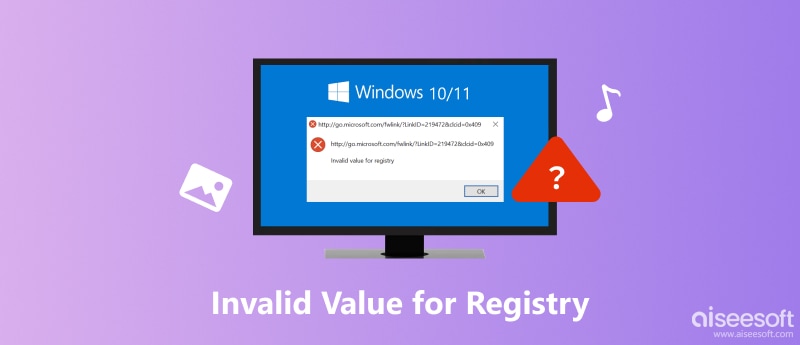 Invalid Value for Registry
Part 1: Why the error of invalid value for registry occurs
Windows registry is a series of databases used to store the information of software, hardware, user preferences and other settings.
If there is something wrong with the registry entries, the invalid value for registry error will pop up. It is common on Windows 10, because some registry entries of the old system are still on your computer, which conflict with Windows 10.
Part 2: 6 methods to fix invalid value for registry
If you encounter the invalid value for registry error, follow the 6 proven solutions to fix it simply.
Method 1: Try another photo viewer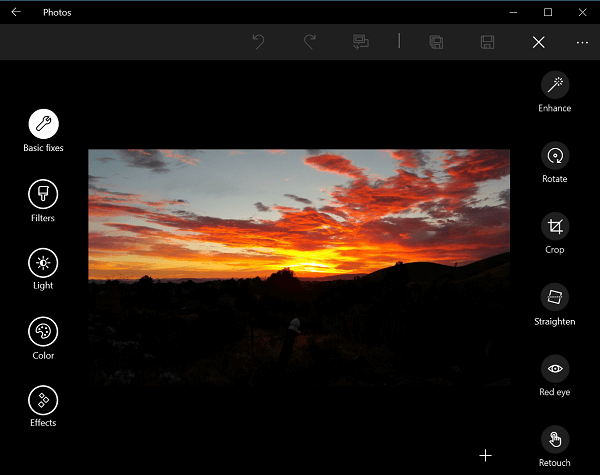 Microsoft has introduced a photo viewer app into Windows 10, Photos, but many people still prefer to use the third-party photo managers that they are familiar with. When you open a photo but get the invalid value for registry error, you should try another photo viewer application, like the native Photos app.
Method 2: Reset Windows 10 Photos app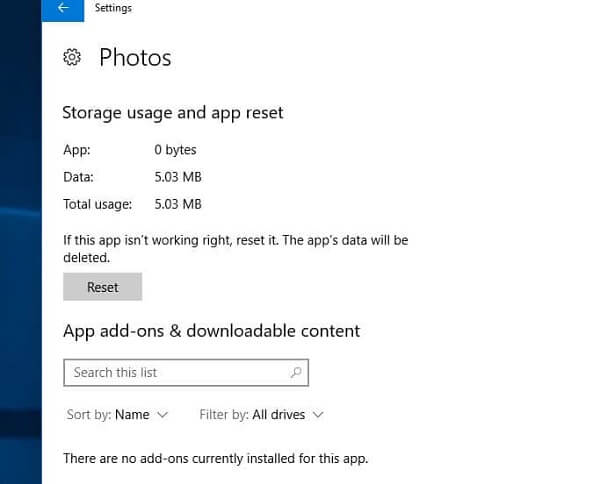 If the error shows up when using the Photos app, resetting it could fix the problem quickly.
Step 1 Navigate to Start -> Settings -> System -> Apps & Features.
Step 2 Click the Photos app, hit Advanced Options on the dialog, and press the Reset button.
When it completes, try to open the picture using your Photos app again.
Method 3: Clear Windows Store Cache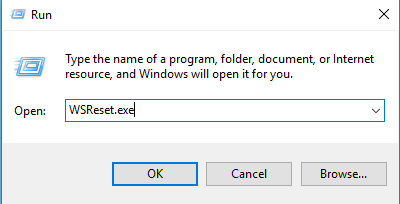 The cache data produced by Windows Store is another cause of the invalid value for registry error.
Step 1 Press Win + R buttons to launch the Run dialog, and enter wsreset.exe and hit the Enter key.
Step 2 A few seconds later, you will get the message said the cache for the Store was cleared.
Step 3 Open the Photos app again to check if it works.
Method 4: Up Windows Photo Viewer to date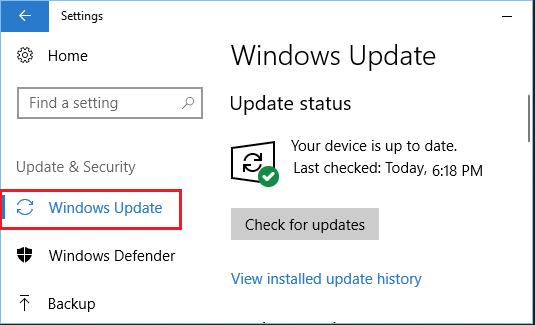 Windows Photo Viewer is a picture viewer in the Windows NT family of operating systems. If you see the invalid value for registry error, chances are that the viewer is outdated.
Step 1 Head to Start -> Settings -> Update & Security -> Windows Update and hit the Check for updates button.
Step 2 Check the Photo Viewer icon and click Install Updates to up it to date.
Step 3 Finally, restart your computer to complete the process.
After updating Photo Viewer, and you cannot view photos, just check if the photo format is HEIC. Because Windows does not support HEIC. If the photo is HEIC, just try to convert HEIC to JPG for opening on Windows.
Method 5: Delete outdated registry entries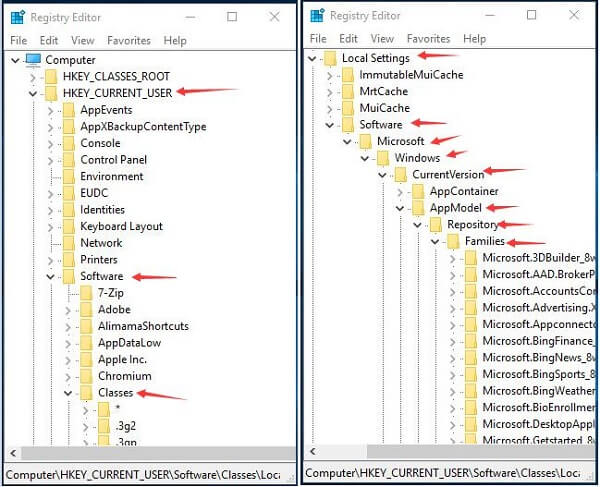 Removing the old registry entries is another way to get rid of the invalid value for registry error.
Step 1 Open the Run dialog, input regedit and hit the Enter key to start the Registry Editor window. If prompted, hit Yes to continue.
Step 2 Go to HKEY_CURRENT_USER -> Software -> Classes -> Local Settings -> Software -> Microsoft -> Windows -> CurrentVersion -> AppModel -> Repository -> Families, and open the Microsoft.Windows.Photos folder.
Step 3 Here should be 8 subentries. Right-click on one of the subentry with older version number, click Permission and then Advanced. Click Change on the dialog, type in your account name and hit Check Names. Click the OK button to confirm it.
Step 4 When back to the previous dialog, check the box of Replace owner on subcontainers and objects, click Apply and then OK. Then select your account and check the box beneath Allow of the Full Control. Click Apply and then OK.
Step 5 Now, right-click on the old subentry and select Delete to remove it.
Step 6 Delete all the 4 outdated subentries and then open the photo again to see if it works normal.
Method 6: Execute SFC scan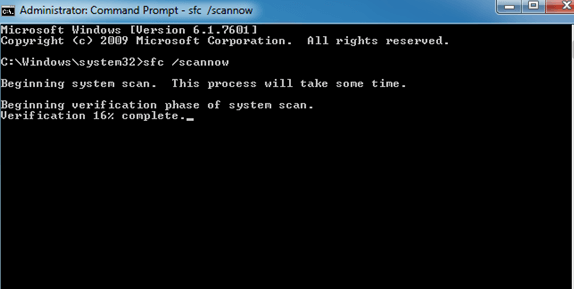 SFC, standing for System File Checker, is a way to check and restore system files and fix the invalid value for registry error.
Step 1 Open the command prompt window as Administrator. Perform the command DISM /Online /Cleanup-Image /RestoreHealth to run DISM on Windows 10/8/8.1. For Windows 7 and earlier, skip to the next step directly.
Step 2 Type in sfc /scannow and hit the Enter key to scan and restore your system files immediately.
This solution also works when your computer says directory name is invalid.
Part 3: Recover corrupted photos and videos with invalid value for registry
If the corrupted photos or videos are responsible for the invalid value for registry error, Aiseesoft Data Recovery could help you to fix this problem.
Recover corrupted or deleted pictures from local hard drive or flash drive.
Integrate a standard scan and a deep scan to find all lost data.
Preview lost data with thumbnail, title, type and more.
Support photos, videos, audio, documents, emails, etc.
Restore lost photos in the original format and quality.
How to recover corrupted photos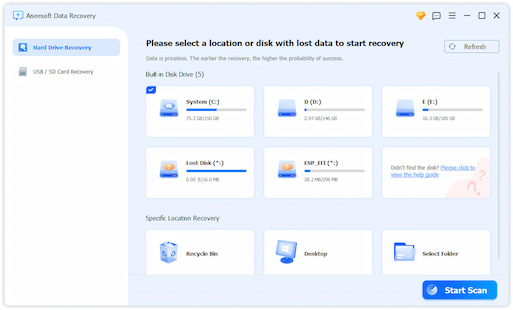 Step 1 Select data type and location
Install Data Recovery on your PC when the invalid value for registry error occurs, and then launch it. Tick the checkbox on the Image option and select where you store the corrupted photos. Click the Scan button and wait for it to finish.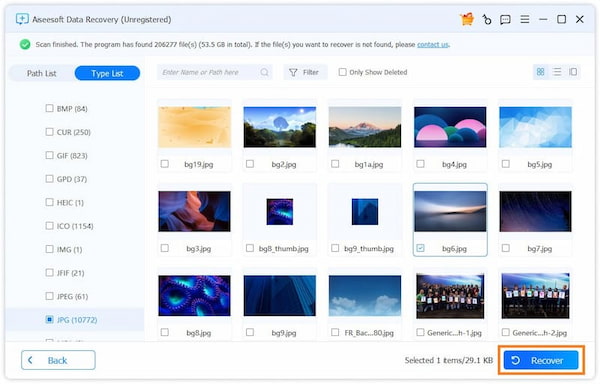 Step 2 Preview corrupted photos
When the result window shows up, you can view your data organized by types and file formats. For example, select Image from the left sidebar and head to each folder to find the desired photos. Cannot find the corrupted photos? Click the Deep Scan button to perform a deep scanning.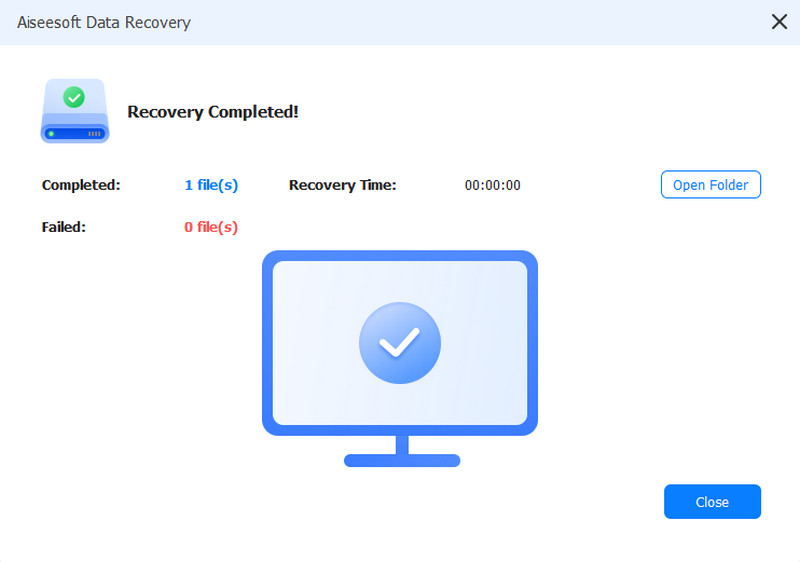 Step 3 Recover your photos quickly
Select all photos that you want to retrieve and click the Recover button. If prompted, drop a destination location and start photo recovery.
Conclusion
It is annoying that the invalid value for registry error pops up when opening photos on Windows. Fortunately, there are methods to fix this problem and we have shared the most efficient solutions above. Now, you can feel free to enjoy your photos on your computer smoothly.