How to Hide/Check Last Seen on WhatsApp
Developers continue to introduce new features into their mobile apps to retain existing users and attract new customers.
However, every coin has two sides, so do new features. Last seen tracker feature of WhatsApp, for example, makes many users confused.
Therefore, we are going to focus on this feature in WhatsApp and share everything you should know about it, like what it means and how to hide and check last seen on WhatsApp on your smartphone.

Check Hide Whatsapp Last Seen
Part 1: What does last seen mean on WhatsApp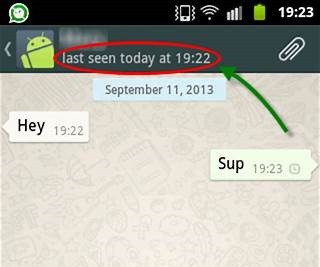 According to WhatsApp, the last seen feature is able to tell you the last timestamp that a contact used WhatsApp. For instance, one of your contacts shows last seen today at 07: 45. It means that he or she has WhatsApp open and is connected to the internet at 07: 45.
On the other hand, your friends can check your timestamp in WhatsApp as well. It warns that you cannot hide if you are online.
In fact, some people find this timestamp incredible useful. When something terrible happens, like hurricane, people can use the WhatsApp's last seen feature to check if their friends are fine.
Part 2. How to hide your status in WhatsApp
The last seen feature is a two-edge sword, which lets you to check the status of your friends and allows others to track you. If you want to hide your last seen status in WhatsApp, just follow the steps below: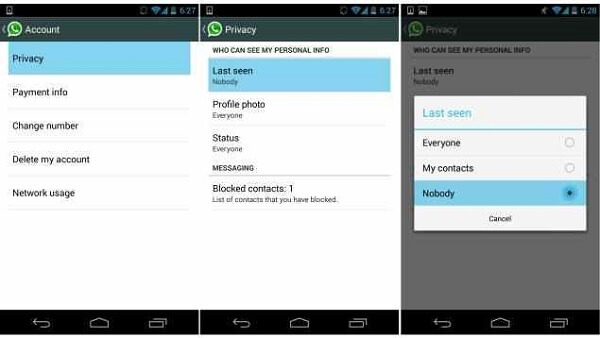 Step 1 Open the app and tap the menu icon, head to Settings -> Privacy -> Last seen on Android and go to Settings -> Account -> Privacy -> Last seen.
Step 2 There are three options:
Everyone: your status can be seen by all WhatsApp users.
My Contacts: only your contacts can view your last seen on WhatsApp. (Learn here to add contacts to WhatsApp.)
Nobody: any WhatsApp users cannot look at your information of last seen.
Select the proper option based on your needs. Also, you can find other hidden apps on iPhone through this way.
Part 3: How to check last seen on WhatsApp even if it's hidden
If your friend does not hide WhatsApp last seen feature, go to the Chats tab in WhatsApp, select the conversation and you can view the date and time. However, once your friends have hidden the feature, you have to use a last seen tracker for WhatsApp. We use WhatsDog as the examples.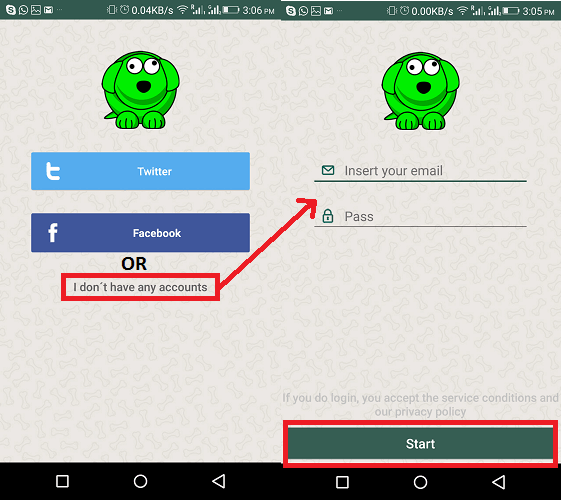 Step 1 Install the WhatsDog app on your mobile device and open it. There are three ways to login, your Twitter or Facebook account or create a new account with your email.
Step 2 Tap the Start button to open the next screen and then select which contacts that you want to monitor the last seen status. Hit the OK button to confirm it.
Step 3 Next, you will be presented the monitor screen where shows the last seen data of the contacts.
Note: When you want to stop tracking a contact, select it, tap the Settings icon at upper right corner, and touch Delete contact from WhatsDog. Moreover, this last seen tracker for WhatsApp is able to notify you once a contact goes online on WhatsApp.
Part 4: How to recover and view hidden WhatsApp messages
The WhatsApp Last seen feature is useful and some people rely on it to learn whether the messages have been seen by the recipient. If you delete the chat before your friend sees it, Android Data Recovery can help you to get back your messages.
Android Data RecoveryGo To Mac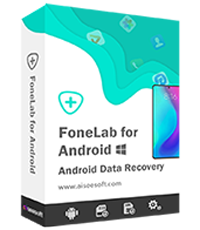 Recover deleted messages in WhatsApp simply.
Retrieve lost messages in the original status.
Preview WhatsApp messages and recover certain ones.
Not interrupt existing data on your phone.
Compatible with all Android phones and tablets.
How to recover WhatsApp messages
Step 1 Install Android Data Recovery
Download and install Android Data Recovery on your computer and then open it. Connect your Android phone to the computer with a USB cable and follow the on-screen assistant to enable the USB Debugging mode. Click OK to open the next window.
Step 2 Preview deleted WhatsApp messages
Tick the checkboxes in front of WhatsApp and WhatsApp Attachments. Hit the Next button to enter the preview window. Then look at all WhatsApp messages on the detail panel and select the chats that you want to get back.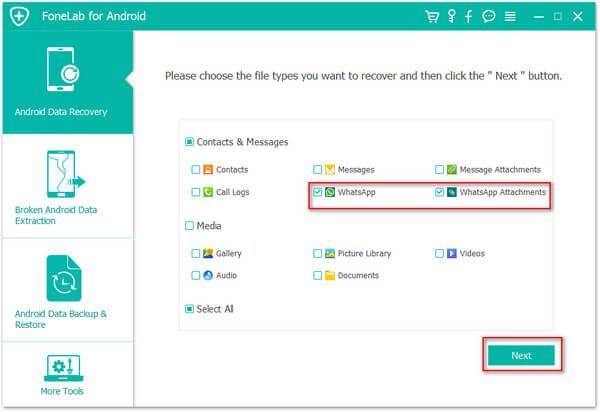 Step 3 Recover lost messages from WhatsApp
Finally, click on the Recover button, drop a specified location to save it if prompted, and click Recover again to start the recovery process.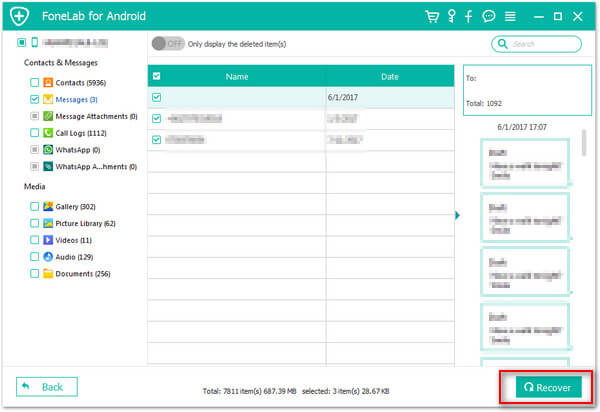 If you are using iPhone, just read this page to view and recover hidden WhatsApp messages.
conclusion
In this post, we have discussed a useful feature in WhatsApp, Last seen. It could tell a lot of information if you use it correctly. Some people hide the feature in order to prevent others from spying them. However, there are still methods to check WhatsApp last seen even if it is hidden, and we have shared the procedure to achieve it. On the other hand, to get back your lost WhatsApp messages, Aiseesoft Android Data Recovery is the best option. It is not only easy to use, but also able to restore lost conversations without losing any data.