How to Save Stickers from WhatsApp to iPhone, Android or Computer
"I really like using stickers on WhatsApp, and I have a ton of them in the chats and I absolutely don't want to miss them, does anyone know if there is a way to save my WhatsApp stickers?"
Though the sticker is a new feature in the most used instant messaging app WhatsApp, it has attracted a lot of users. You cannot only send and receive stickers in WhatsApp, but also create your own stickers. This guide will tell you the easiest ways to save stickers on WhatsApp.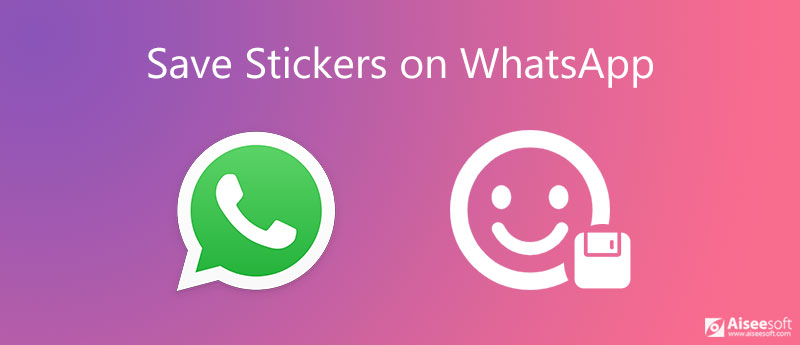 Part 1: How to Save Stickers on WhatsApp
Generally speaking, there are two conditions that you want to save stickers from WhatsApp, the stickers that you receive from others and new sticker packages that you want to send to your friends. We use an Android device to show you to workflow. iPhone users can follow the steps as well.
How to Save WhatsApp Stickers Sent by Others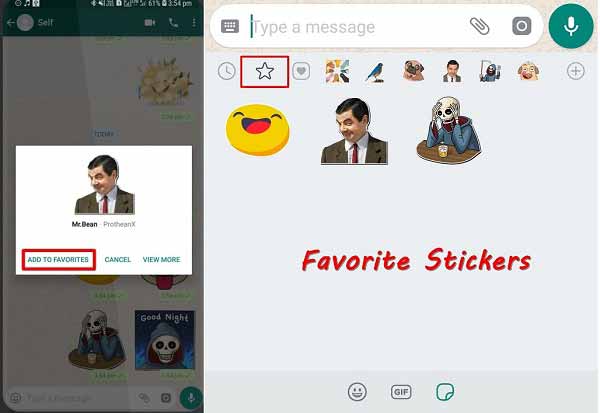 Step 1:
Open WhatsApp from your home screen, and locate the chat that contains the desired sticker.
Step 2:
Deeply tap the sticker to trigger the popup menu and touch Add to favorites to save a sticker on WhatsApp.
Step 3:
To use the saved sticker when sending message, touch the message box, tap the Emoji button, and press the stickers button. Press the Star icon and then you will find all stickers saved on WhatsApp.
Note: In addition to tap Add to favorites, you can also press the Star icon at the top of your screen after long pressing the sticker to save it. However, this way only allows you to save stickers one by one.
How to Save New Stickers on Your WhatsApp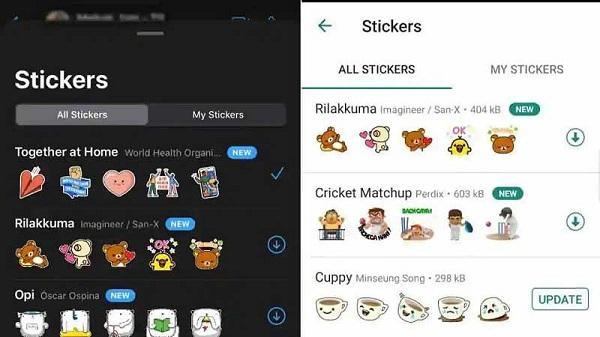 Step 1:
If you want to save new stickers on WhatsApp, go inside a chat window in WhatsApp.
Step 2:
Tap the Emoji icon in the message bar. That will open the Recently used emoji section by default.
Step 3:
Hit the Sticker icon at the bottom and then tap on the Plus icon at the right corner to open the Sticker pack section. Now, you can save sticker pack on WhatsApp by tapping the Download button.
Note: A sticker pack takes 200 to 300KB space on an average. You should make sure that your iPhone or Android phone has enough space.
Part 2: The Easiest Way to Save WhatsApp Stickers Quickly
If you save a lot of stickers on WhatsApp, they may take a lot of space. However, free-up space will remove the stickers. The alternative solution is to save WhatsApp stickers to your computer.
Aiseesoft WhatsApp Transfer for iOS can meet your demand.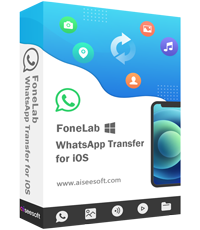 Downloads
How to Save WhatsApp Stickers to PC
Step 1:
Connect iPhone to computer
Install the WhatsApp sticker backup software on your computer. Then connect your iPhone to the computer with a USB cable. The tool is compatible with all iPhone and iPad. Launch the software and select WhatsApp Transfer for iOS, and wait for a few seconds to scan all data on your mobile device. You'd better use the USB cable come with your device; otherwise, your data and hardware may be damaged. Next, choose Backup to enter the main interface.
Tip: If you are using an iPhone running iOS 13 or later, you have to enter your passcode to permit the connection. Moreover, your smartphone must keep power-on during data scanning.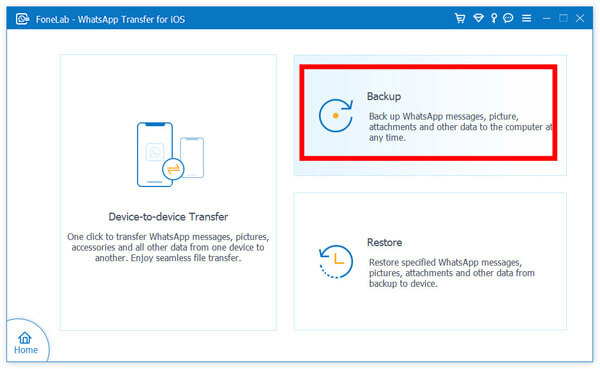 Step 2:
Save stickers on WhatsApp
After data scanning, all your data in WhatsApp will be detected, such as stickers, messages, videos, etc. To save stickers on WhatsApp to your computer, make sure your iPhone appears in the Source panel. Then locate the right panel and click the Folder icon and set the proper destination for saving WhatsApp stickers. Once you are ready, click on the Start Backup button to begin saving stickers from WhatsApp to your computer.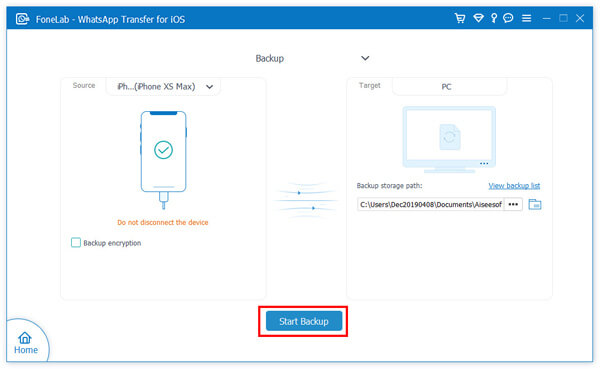 Part 3: FAQs of Saving WhatsApp Stickers
How to use WhatsApp stickers?
To access stickers on WhatsApp, open a group or an individual chat, navigate to the text box, tap it, and select the sticker icon in the right side of the text field. Now, you can send right stickers to your friend.
Are stickers free to use in WhatsApp?
Generally speaking, most stickers are free to use in WhatsApp. You can download new stickers or save your favorite stickers sent by your friends. However, some sticker packs require payment. Therefore, you should check the rule before downloading them.
How to create your own sticker in WhatsApp?
Step 1: Install a sticker maker app on your mobile device, such as Sticker Maker, which is available in App Store and Play Store.
Step 2: Then create a new sticker pack, and add some photos that you want to use as sticker.
Step 3: Next, tap Add to WhatsApp or similar button to add the custom stickers to your WhatsApp.
Conclusion
This guide has showed you how to save stickers from WhatsApp to iPhone, Android or computer. Firstly, both the WhatsApp on iPhone and Android allows you to add single sticker to the favorite folder. If you have a lot of stickers, you'd better back them up to your computer in order to free up space. Aiseesoft WhatsApp Transfer for iOS is not only easy to use, but also able to save stickers to computer easily. Besides, you can use it to export Whatsapp chats, save media files on WhatsApp, and more. More questions? Please write them down below.

Leave your comment and join our discussion