[Tutorial] How to Crop Screenshots on Windows 10/8/7 Efficiently
If you ever need to crop a screenshot to crop parts of the canvas, focus the image on a specific area, or change the aspect ratio for printing, Windows includes two basic tools to complete the task, including Photos and Paint application. On this page, we cover different simple ways to show you how to crop a screenshot on Windows. Follow these solutions, and you can crop screenshots and change the image size to whatever size you need.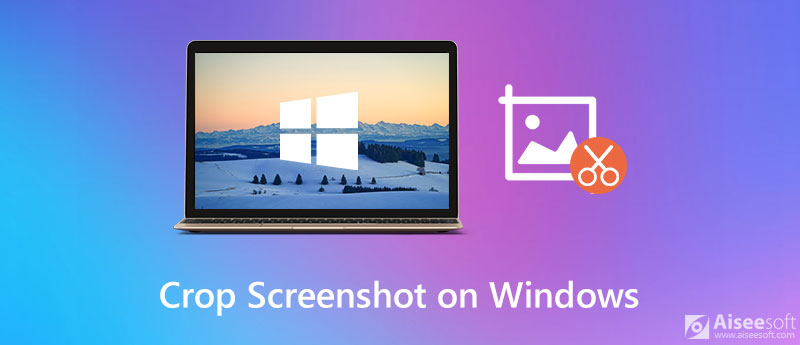 Recommendation: Best Way to Screenshot on Windows/Mac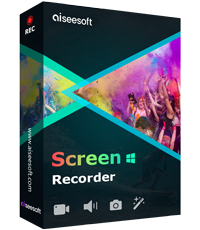 Downloads
Part 1. How to Crop a Screenshot on Windows with Photos
To crop your screenshots on Windows PC, you can use the default image viewer of Windows – Photos app. You can follow the steps below:
Step 1.
Open the screenshot that you want to crop in the
Photos
app.
Step 2.
Hit on the
Edit & Create
menu, then click on the
Edit
option (or press
Ctrl+E
). Then, you are able to crop the picture, add filters, effects, etc.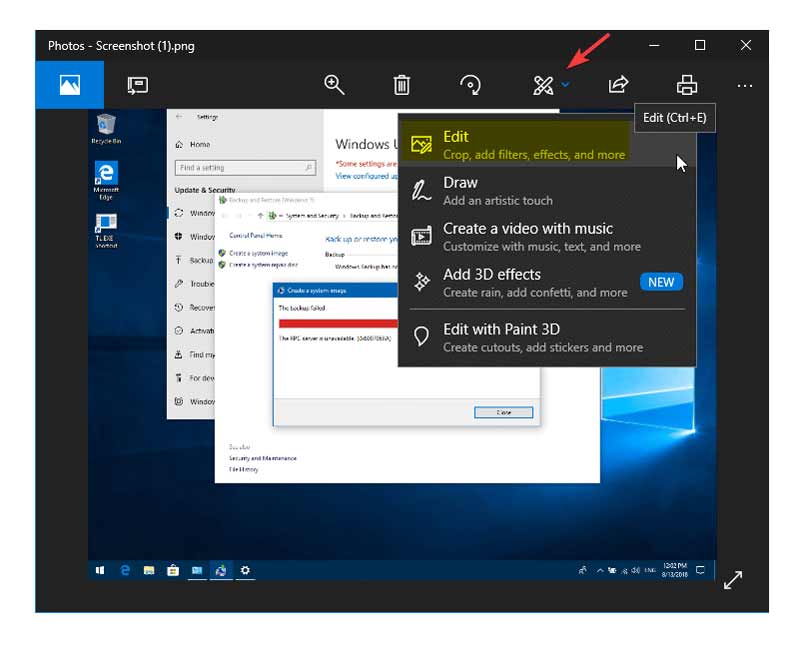 Step 3.
To crop an image, just click the
Crop and rotate
button.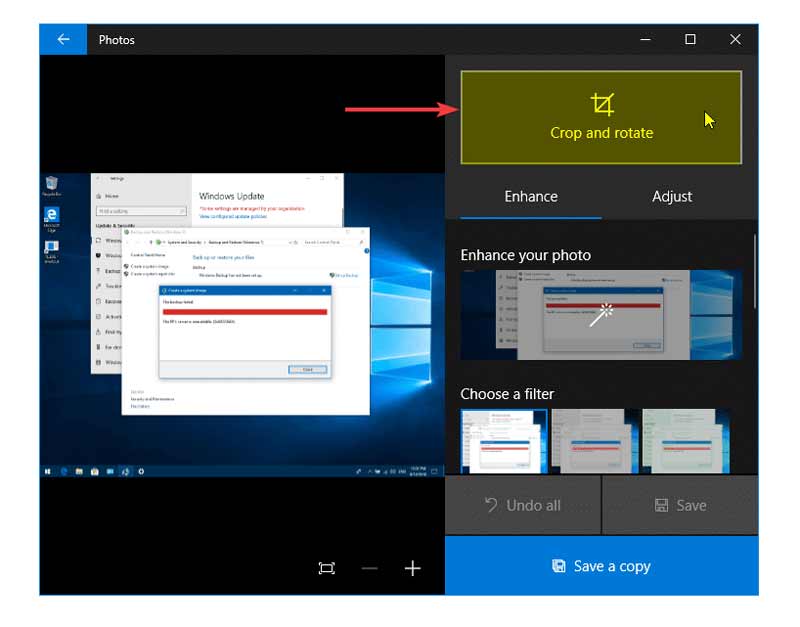 Step 4.
Next, you can drag the double-arrow selection handle(s) available on four sides appropriately. When you're done, click the
Done
button.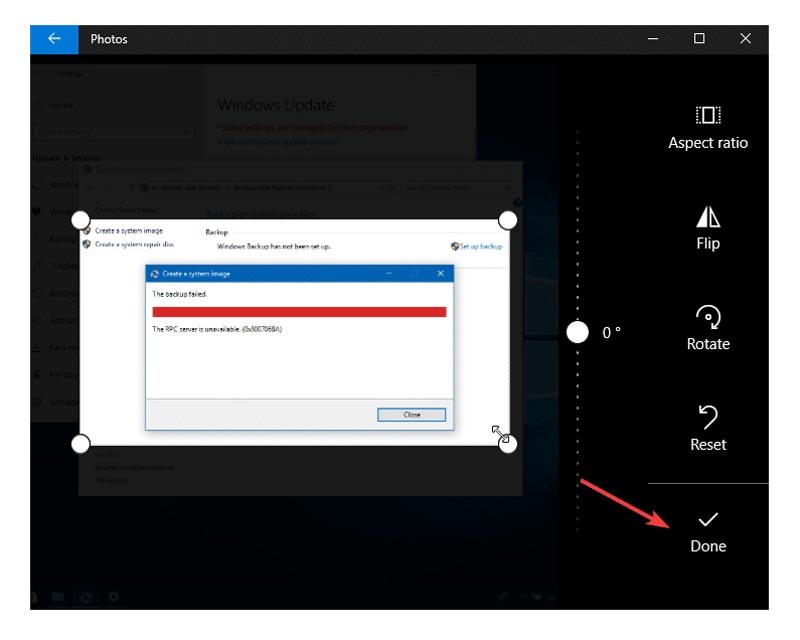 Step 5.
After that, you are provided with two options to save the screenshot. You can click on
Save
to overwrite the image, or click on
Save a copy
to create a copy. That's all for using the Photos app to crop a screenshot on your Windows PC.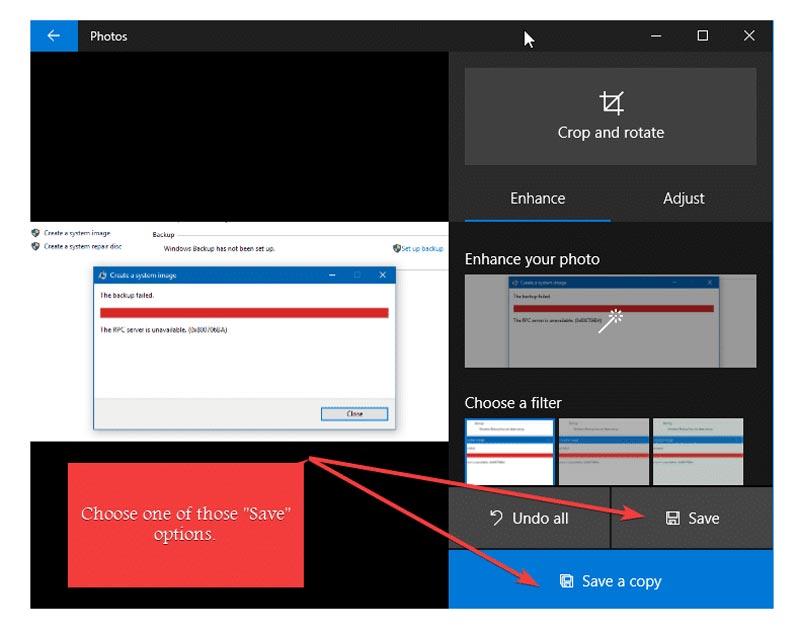 Part 2. How to Crop a Screenshot on Windows Using Paint
Additionally, the legacy Paint application is able to crop snapshots depending on your selection and it is easy to use like always. To crop a screenshot on Windows, here's how:
Step 1.
Open
Start
, search for
Paint
and click the top result to open the app. Then, click File, select the Open option, and choose the screenshot you captured to crop.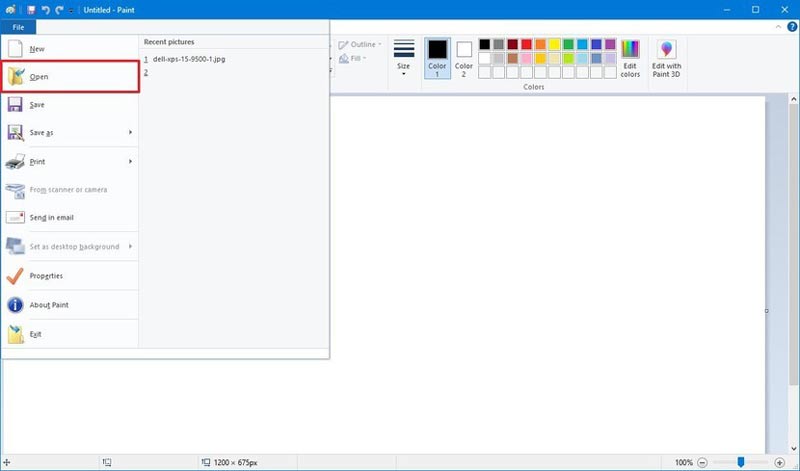 Step 2.
Click on the
Select
button from the home tab. Select the region of the screenshot you want to crop.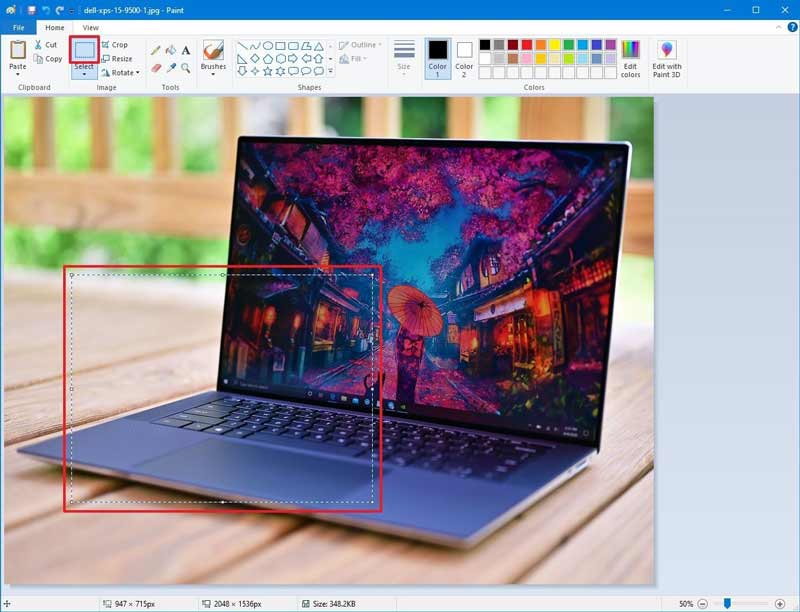 Step 3.
After that, click the
Crop
button from the Home tab.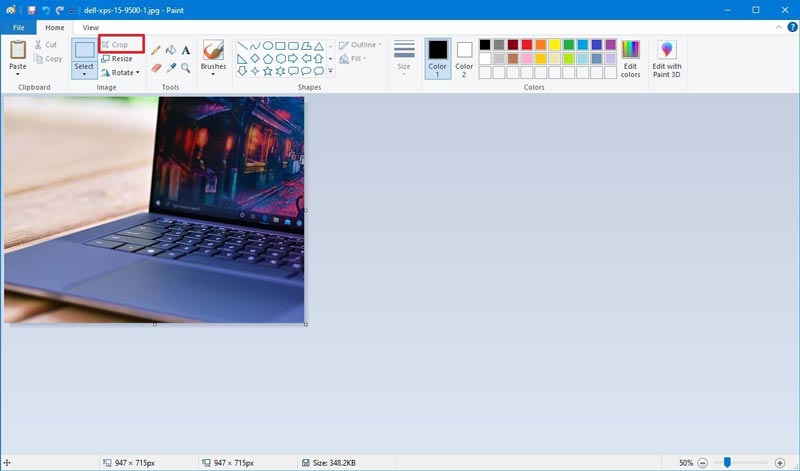 Step 4.
Then, click on
File
and select the
Save as
option. Here you need to specify the name of the image and then click the
Save
button. That's it. Now you can get your cropped screenshot.
Part 3. FAQs of Cropping Screenshots on Windows
Can Paint 3D crop screenshots on Windows 10 and how to do it?
Yes, Paint 3D is a feasible way to crop a screenshot. To crop a snapshot using Paint 3D, the first step is to open the image in Paint 3D. From the top-left toolbar, click the Crop button. Then, you can use the pins around the image to select the area you need to crop. Next, click and drag the cropping area to focus on the image. Or you can crop the image from the left pane using the different aspect ratios, such as 16:9, 5:3, 3:2, 4:3, etc.
Where do screenshots go on Windows?
Your screenshot might go to Clipboardor screenshots folder. That depends on how you take screenshots on Windows. To find the detailed steps, you can check this article: Where Are Screenshots Saved in Windows 10/8/7 PC.
How to take a screenshot of a full screen or a part screen on Windows 10?
You can easily make a screenshot of the whole screen with the PrtSc key. To capture a specific area of the screen, you can press Win + Shift + S keys together. Then, your cursor will change to a cross-hair, and you can drag your mouse to select any area of your computer screen. After that, you can paste the screenshot to the Pain or Adobe Photoshop application to save it to your computer.
Conclusion
Now you know how to crop a screenshot on a Windows PC. If you need a powerful screen & video capture tool, Aiseesoft Screen Recorder is a great option. It is designed to make it easy for you to capture screenshots and record screen, video, audio and webcam on your Windows and Mac. Is there something I missed or any tips you might have? Let us know in the comments section.

Leave your comment and join our discussion