Full Guide to Screenshot on HTC (U12+/U11&Desire&Bolt)
"Do you know how to take a screenshot on HTC phone?"
"Press and Home button."
"Then can you take a scrolling capture on HTC?"
"Well……."
Don't worry, you have options!
There are several methods for you to take a screen capture on HTC phone to record any moment you want to grasp.
That's what we shall show in this post, 4 ways to capture screen on all HTC models to get a specific region, scrolling screen, and full-screen image.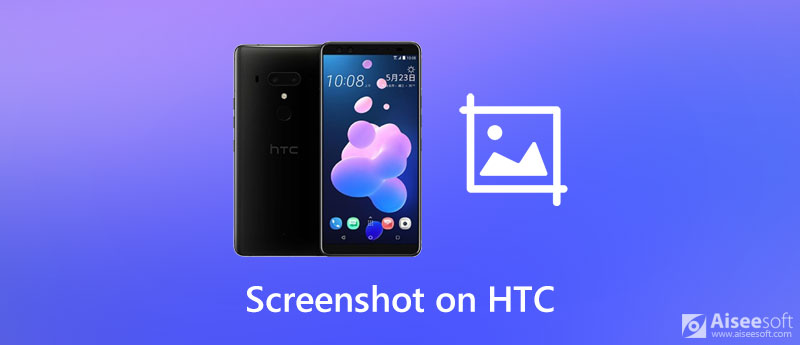 Part 1. Bonus: Free Screen Capture Software for PC and Mac
There are various HTC devices and every HTC phone may perform a different method to complete a screenshot. If you want to capture a screen on computer, a free screen capture program is recommended to you, Aiseesoft Screen Recorder.
Aiseesoft Screen Recorder is the easy-to-use screen capture program, which can record screen, video, and audio on PC and Mac. Screen Capture is its free function, which can take screenshots for programs, browsers, desktop, webcam, and any region on your computer.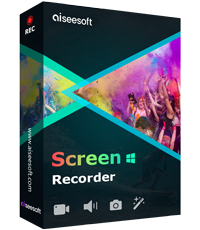 Downloads
Screen Recorder- Free Screenshot Tool for PC and Mac
Screenshot selected and full region and window on computer.
Edit screenshot like add text, draw the shape, pin to screen, and more.
Export the screenshots as PNG, JPEG, BMP, and TIFF.
Record video, audio, and webcam separately or conjunctively (Pro Users).
This short tutorial below shows you how to screenshot on the computer.
Step 1.
Free download and run Aiseesoft Screen. Select
Screen Capture
.

Step 2.
Then a crosshair will appear, and hover, or hold and drag the mouse to capture a window or selected region.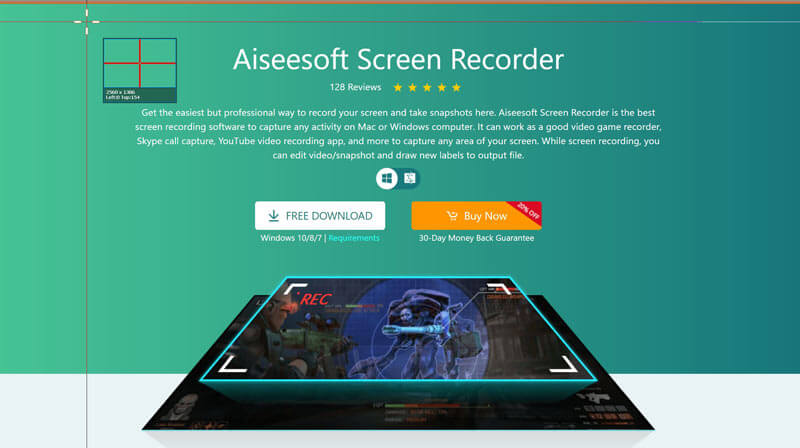 Step 3.
Click or release your mouse to capture a screen and open the image on the editor. Edi the screenshot optionally and click
Save
to export the screenshot on your computer.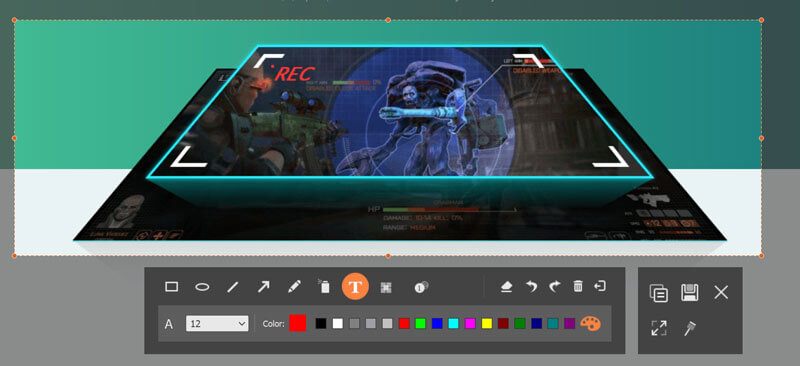 For more details about taking screenshots with this software, you can visit it here.
Part 2. How to Screenshot HTC for Full-screen
As mentioned at the beginning, you may have known how to take a full-screen screenshot on HTC. However, HTC has introduced 3 ways to capture a full-screen screenshot.
Here is the detailed guide.
Full-screen Capture on HTC via Buttons
Step 1.
Locate the screen where you want to take a screenshot on HTC.
Step 2.
Press and hold the
Power
button until your phone vibrates, and then tap on the
Home
button.
Step 3.
Release both of them when you hear a shutter sound.
Then you will see a preview of the screenshot on the screen.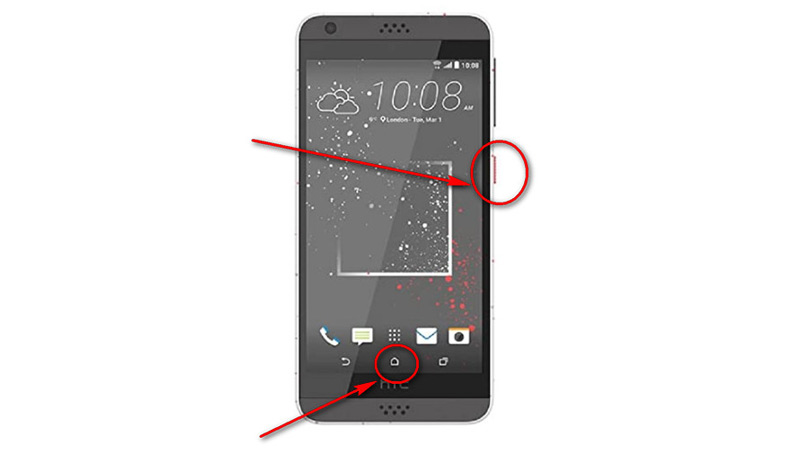 For those who are using the HTC U11 and earlier models, you just need to press and hold Power and Volume down button at the same time to complete a screen capture.
Take a Full-screen Snapshot in Shortcut
Similar to the method of taking screenshots on most Android phones, the second way to take a full-screen capture on HTC is done by the screenshot shortcut in the Notification bar.
Just swipe to the second panel of the Notification bar, and hit the screenshot shortcut (a camera image).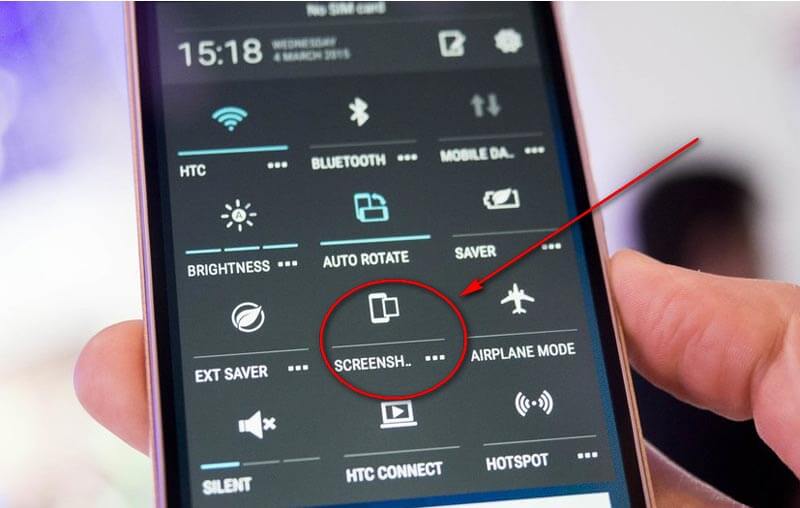 Capture a Full-Screen with Edge Sense on HTC U11/U12+
Edge Sense is the HTC official application that you can download from Google Play. With it, you can create the squeeze gestures to take a screenshot HTC U11 and U12+.
It sounds like the AssistiveTouch to screenshot on iPhone, right? Yes, it works similarly.
Step 1.
On HTC phone, tap
Settings
, select
Edge Sense
, and find
Set short squeeze
or
Set squeeze & hold action
depending on what you want.
Step 2.
Choose
Capture Screen
, and save the settings you made.
Step 3.
Navigate the screen that you want to capture, and use the created gesture or the hold action you customized to take a screenshot.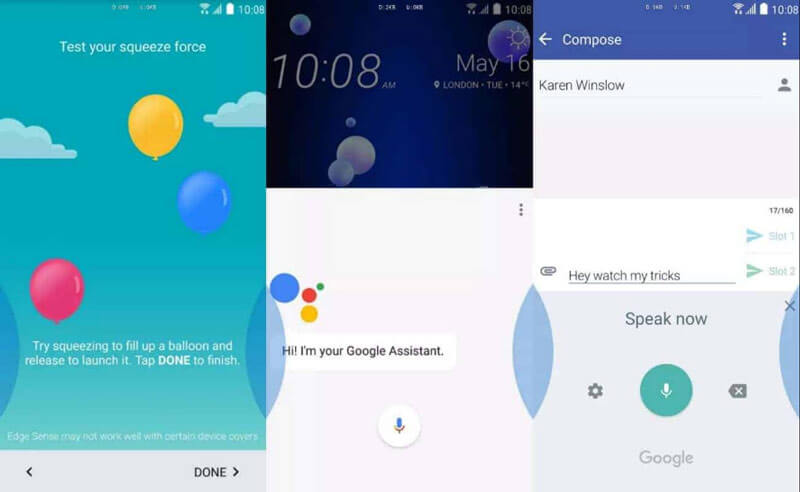 Part 3. How to Take Scrolling Screenshots on HTC
Many of you may be familiar with the scrolling screen capture on Snagit, however, HTC also manufactured the scrolling feature for you to save the long webpage, document, message conversations, and more.
Here's how to get started:
Step 1.
Follow part 2 to repeat the steps to take a full-screenshot.
Step 2.
Tap
Scroll
at the bottom of the screenshot preview, and keep tapping the
Scroll
button until your scrolling screenshot is done.
Step 3.
Tap
Edit
to add some effects to the screenshot optionally.
Step 4.
Tap
Save
or
Share
to save the scrolling screenshot on your HTC phone.

Cannot find the Scroll button? You should download HTC Screen Capture Tool, a free screenshot tool for HTC from Google Play.
Part 4. How to Capture a Partial Screenshot on HTC
If you have grasped the method of taking a scrolling screenshot on HTC in part 3, then here it is pretty easy to finish a partial screenshot on HTC phone.
Step 1.
Repeat the steps in part 2 to take a full-screen capture.
Step 2.
At the bottom of the screen, tap
Partial
. Then you just need to move and drag the corners or sides to crop the screenshot.
Step 3.
Hit
Done
and edit the screenshot optionally.
Step 4.
Tap
Share
or
Save
to export the screenshot.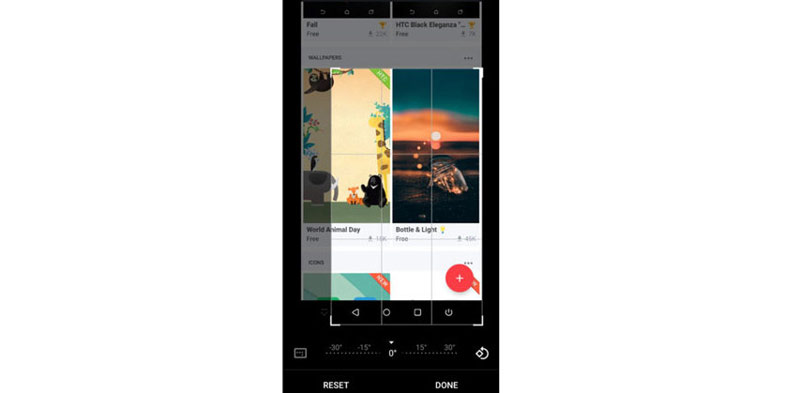 This method can be replaced with a picture cropper tool, which can crop any screenshots you have taken to save the partial area of an image.
Part 5. FAQs of Taking Screenshot on HTC
Where are the screenshots stored on my HTC phone?
The screenshots are saved in the Screenshots albums in Gallery on HTC phone.
What file format are HTC screenshots?
The screenshots will be saved as JPEG. That is the popular format that can be opened by almost any photo viewer.
Does Instagram notify when you take a screenshot on HTC?
When you take the screenshot for the disappearing photos and videos in Instagram direct messages, Instagram will detect that, and the sender will be notified.
Conclusion
It is not hard to take a screenshot on HTC phone. For some older HTC models like HTC Bolt, HTC One M9/M8, HTC Desire 510/530/626, HTC 10, etc., the methods of taking screenshots are limited. However, some latest models like HTC U11, U12+, you are offered more ways to make it.
All the built-in screenshot methods and tools on HTC have introduced above.
Now I'd like to hear what you have to say:
Which strategy from this page are you going to try first?
Do you want to get a scrolling screenshot?
Or maybe you want to take a partial screenshot on HTC phone?
Either way, let me know in the comments section below

Leave your comment and join our discussion