4 Best Ways to Take Screenshots on Alcatel (One Touch) Phones
As an Alcatel phone users, you should grasp the 4 effective ways to screenshot your phone screen. Saving the photos anytime and anywhere without the hassle.

It is the easy thing to save the screenshots when you find some interesting picture or important sentences on your phone.
iPhone and Android users may have known the operations to take the screenshots.
However, as an Alcatel user, it seems not to be easy for you, because, you get less information about how to take the snaps on your phone, apart from your phone manufacturer.
Take it easy.
This post collects all the 4 good ways to screenshot Alcatel screen.
Spend minutes on reading and capture screen on Alcatel phone in seconds.
Introduction of Alcatel (One Touch)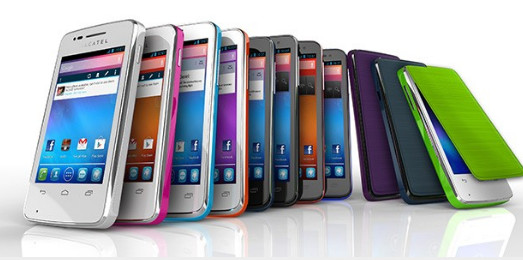 Alcatel, formerly, Alcatel One Touch, a French brand of mobile handsets owned by Alcatel-Lucent. In 2015, this brand was licensed to TCL, and in 2016, Nokia acquired the assets of Alcatel-Lucent and inherited the licensing agreements for the Alcatel brand.
Unlike Android or iOS devices, Alcatel creates its phones in Android, Windows and FireFox system.
Alcatel manages phones, tablets and accessories.
Alcatel phone has many series:
Alcatel Tablet
Alcatel Phone
POP 7/8
PIXI7/8/10
Fierce 2/4/XL
IDOL 4/4/4S/5/5S/mini/X+
PIXI 3 (4/4.5/THEATRE)
ideal EXCITE/XTRA
POP 3/4 Plus/C9/Icon/Mega/Star
Evolve 2
Dawn, FLING, FLINT, GO FLIP/FLIP 2, GO PLAY, Trackfone, PLUSEMIX, ELEVATE, etc.
Method 1. How to take screenshot on Alcatel using gestures or motions
Gestures and motions are the new methods to capture screenshot on your device.
Here are the steps to capture screenshot in Alcatel via motions and gestures.
Step 1.
Go to the "Settings" > "Gestures and Motions" on Alcatel phone.
Step 2.
Enable the "Special motion technique" to capture screenshot on your phone.
Step 3.
Enable the "Special motion technique" to capture screenshot on your phone.
After you enable the option, just follow up the gestures that you did before, and capture the screenshots on your Alcatel phone.
Method 2. How to capture Alcatel screen images with buttons
Like iPhone screenshot, Alcatel also provides you with the option to screenshot with button combinations on your device.
Step 1.
Go the screen that you want to capture.
Step 2.
Press "Volume Down" and "Power" button at the same time for 2 seconds.
Then you can browse through your gallery to find the screenshots you took before.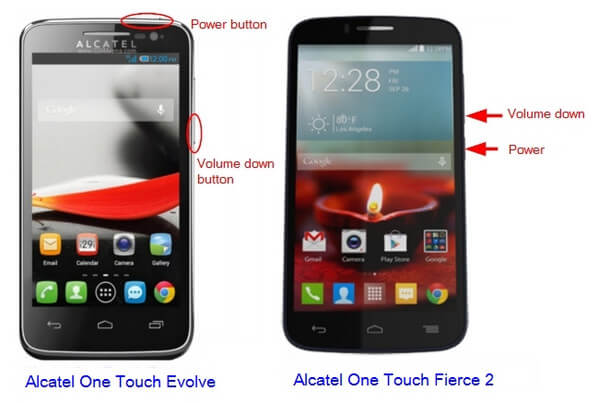 Method 3. How to snapshot Alcatel screen with Screenshot toggle
Apart from the above two solutions, you are able to use the screenshot toggle on your device to get the screenshots.
Toggle on is the built-in option for phone devices, which let you swipe your phone and get the option to take screenshots, for example, Quick Memo + is the toggle on for LG G3 to screenshot.
Step 1.
Go to the screen where you are going to take screenshots on your phone.
Step 2.
Drag down the notification bar and tap "Screenshot Toggle" from the list, and you will receive your shots on your phone gallery.
Method 4. How to take screenshots with third-party apps
When your hardware buttons do not work, or cannot find the screenshot toggle (different Alcatel phones or tablets may do not support this feature), you can try the third-party apps.
Here we list the best 3 screenshot apps for Alcatel phones and tablets.

Screenshot Easy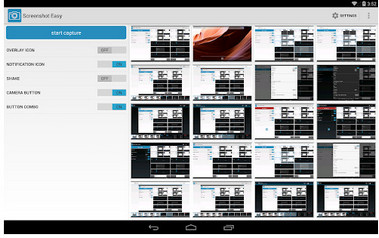 Screenshot Easy is the free app that enables you to take screenshots, edit and share them directly.
Depending on your device, you can use the following triggers:
Hold 'Power button' and 'Volume-down button' for 2 seconds.
Click Notification icon to make the screenshots.
Shake to screenshot.
Long click search hardware button to capture.
Custom shortcut for screen capturing.
Make snapshots from Widget.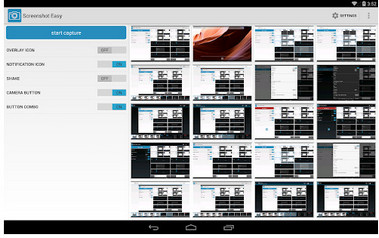 Screenshot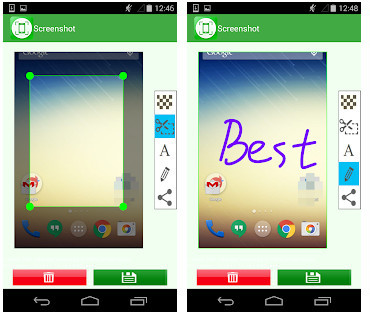 Screenshot is the app that provides an easy method to take screenshot. Apart from working as the screenshot helper, it also does:
Share Screenshots.
Screenshot display for you to decide to save or discard screenshots.
Trim the captured screenshots.
Painting on the screenshot.
Add mosaic and text.
Browse and edit all history screenshots.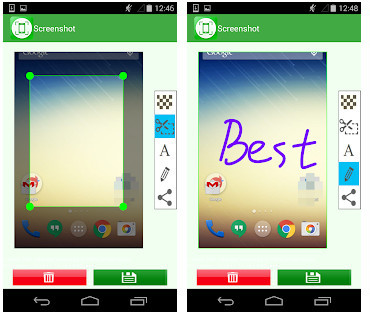 Smart Screenshot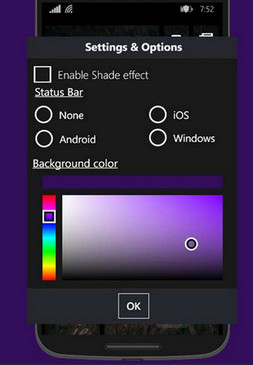 Smart Screenshot is an amazing app, which lets you create screenshots taken on your Windows Phone. It also lets you do:
Add shade effects in screen.
Screenshot the photos in your media library.
Capture shots from the current playing media items.
Store data on an external storage device.
Use any of your Windows Phone sensors.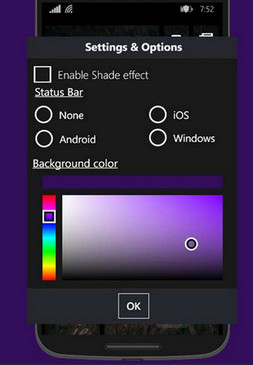 Bonus tip – Best screenshot and video/audio recorder
This part is the extended reading for this post. When you want to take snapshots on your computer, whether for Windows PC or Mac, you can rely on the professional screenshot software, Screen Recorder.
It is a powerful video and audio recording software. More than that, it has the capability to take customized-size screenshot on your computer screen. After capturing, it also enables you to directly edit on it.
Aiseesoft Screen Recorder is professional screen capture software which can capture online videos, games, podcast, webinars, lectures, presentations, Skype calls, online conference, webcam videos, etc. in full screen or customized screen size with ease.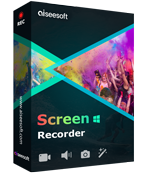 Downloads
Support capturing pictures from screen and edit the screenshots.
Screencast webcam videos.
Record streaming audio, online audio, microphone voice with high sound quality.
We mainly talk about 4 solutions to screenshot on Alcatel phone. You can pick any one to take screenshots on Alcatel. We also recommend an easy-to-use screenshot app to capture image on computer screen. Leave us a message if you still have any doubt.

Leave your comment and join our discussion