How to Use Snagit Scrolling Capture to Take Full-Page Screenshot
That Snagit is the all-in-one screen capture software you may have known. Especially, the scrolling screen capture feature can take screenshots of the entire webpage and document.
How to use Snagit's scrolling capture feature?
That's what we shall uncover, a full 2021 guide to take a scrolling screenshot with Snagit and how to fix when Snagit scrolling capture is not working.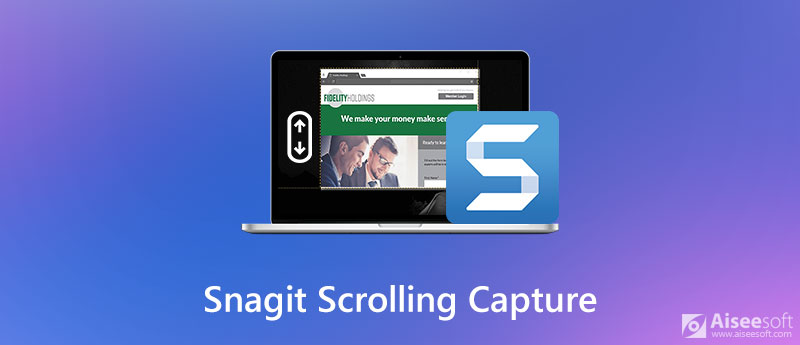 Part 1. A Full 2021 Guide to Snagit's Scrolling Screen Capture
Snagit can capture the entire contents of a web browser, document, and application that extends beyond the visible area in the window.
To capture a scrolling area, it offers 2 ways, Scrolling arrows, and Panoramic Scrolling Capture.
Scrolling Arrows: Capture Scrolling Area Automatically
The Scrolling arrows feature on Snagit will automatically scroll and capture a window horizontally or/and vertically.
Here's how to get started:
Step 1.
Download and run Snagit on Windows or Mac computer. In the Capture window, click the
All-in-One
.

Step 2.
Click the red
Capture
button. Then the orange crosshairs appear. Move the cursor over the window where you want to take a scrolling capture.
Click an arrow to take a capture of the horizontal scrolling area, vertical scrolling area, or the entire scrolling area.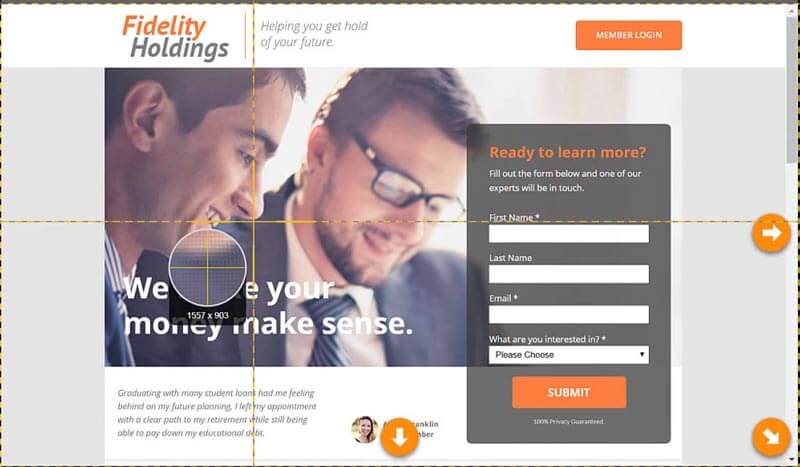 Step 3.
When the scrolling screenshot is done, the capture will be opened in Snagit Editor, where you can preview, edit and share the scrolling screenshot.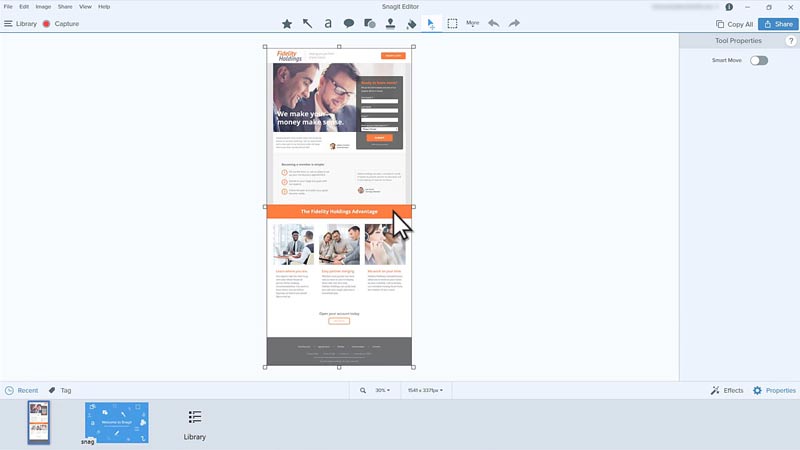 Panoramic Scrolling Capture: Capture Specific Scrolling Area Manually
Different from the Scrolling arrows capture, Panoramic Scrolling gives you more controls to customize the specific scrolling area.
We're here to walk you through how to take a panoramic scrolling capture on Snagit.
Step 1.
Still, open Snagit on computer, select
All-in-One
tab, and click the
Capture
button.

Step 2.
When the orange crosshairs appear, click and drag to select an area within a window on the screen.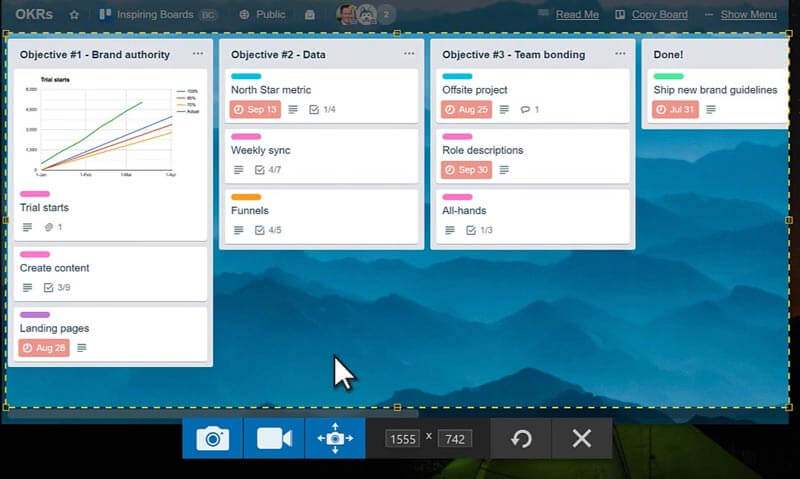 Step 3.
Click the
Panoramic Capture
button and click the
Start
button to begin a panoramic scrolling capture.
Step 4.
While taking a scroll capture, you can use the window scroll bars or mouse wheel to scroll everything you want to capture through the selected area.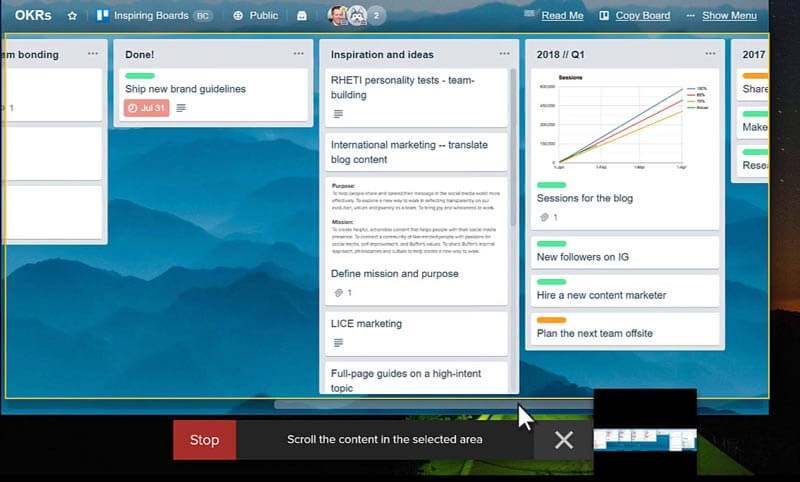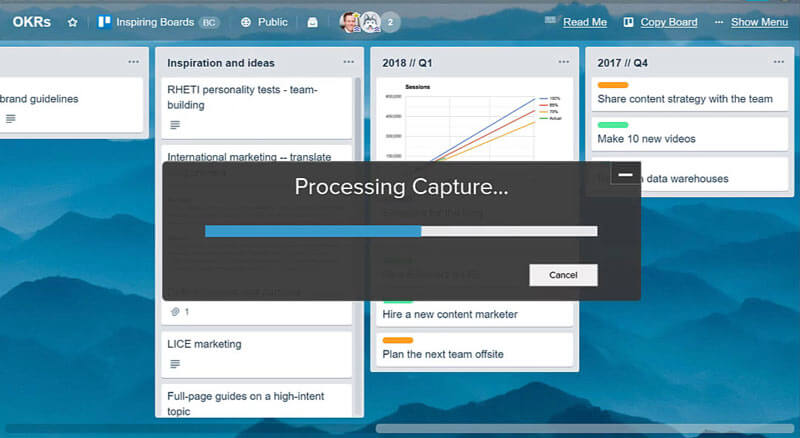 1. To output a smooth scrolling capture, do not scroll too fast or slow.
2. Just scroll one direction at a time, and do not zigzag.
Part 2. Snagit Scrolling Screen Capture Not Working? Here Are Fixes
1. Snagit scrolling capture failed?
If you receive an error or no response when capturing a scrolling website, you can fix the problem by using a different browser.
Besides, you can upgrade the latest Snagit to solve the problem, because the scrolling profiles were added to Snagit 12.4 and later.
2. Scrolling capture is not available in Opera or Safari?
Scrolling capture is not supported in Safari on Windows and Opera. Using the Snagit 11 Custom Scroll or Snagit 12 Custom Scroll is recommended as the alternative.
3. Scrolling capture takes a black section in Internet Explorer?
Some users reported that the scrolling capture cuts off the very bottom edge of the screenshot or displays it as a black section in Snagit 10 in Internet Explorer. To solve it, you should follow the actions below:
Step 1. Select Profile Settings, find Input, locate Properties, and click the Scrolling tab.
Step 2. Uncheck the Use fastest scrolling method option.
Step 3. Click OK to give a retry.
4. Text Capture Mode is missing?
Text Capture is no longer supported in Snagit 10 and later.
Even if you are running in Snagit 10 onwards, the text scrolling capture is failing in Microsoft Word, you should set the view settings to Print Layout view.
Select View tab in office 2003 or View Menu in Office 2007 to find Print Layout.
The above issues are those frequent problems that most users may encounter. If your Snagit is still not working, just exit the security software like Kaspersky, MacAfee, etc.
Part 3. A Free Alternative to Snagit to Take Screenshots
Snagit does work great to help you to take a scrolling screenshot on the webpage or programs.
However, if you are looking for a screen capture tool, $49.99 is worthy?
There are various ways to screenshot the entire webpage with free tools.
Here is a free screen capture software, Aiseesoft Screen Recorder.
Aiseesoft Screen Recorder is the awesome screen capture software, which captures anything on both Windows and Mac computer. It captures every area on your computer and records any points you want. Moreover, you can use its Pro version to record video and audio to create a video presentation.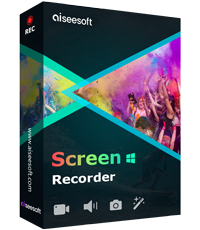 Downloads
Screen Recorder- Snagit Screen Capture Alternative
Screenshot selected region and window on computer.
Edit screenshot like add text, draw the shape, pin to screen, and more.
Save screenshots as PNG, JPEG, BMP, and TIFF.
Capture screen from program, webcam, desktop, and browsers.
This short tutorial shows you how to take a screenshot on the computer.
Step 1. Download the free Snagit screen capture software
Free download Aiseesoft Screen Recorder into your computer by clicking the download button above. Run
it
after the successful installation.
Step 2. Take a screenshot
Open the region that you want to capture, and select Screen Capture.
Then a crosshair will show, and hover the mouse over the window you want to capture.
To capture a specific area, just click, hold, and drag to select the area you would like to capture.
Click or release your mouse to confirm the screenshot.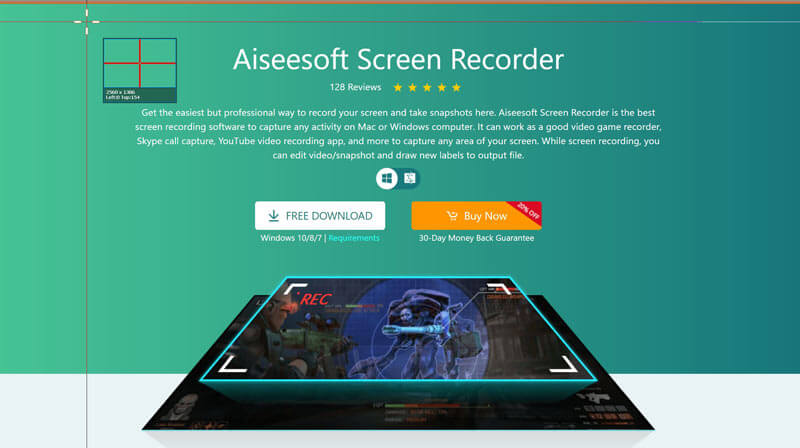 Step 3. Edit and save the screenshot
When the screenshot is done, it will be opened on the editing window, where you are capable of adding the captions, drawing the shape, adding the arrow, and more.
If all the settings are done, click Save to save the screenshot on your computer.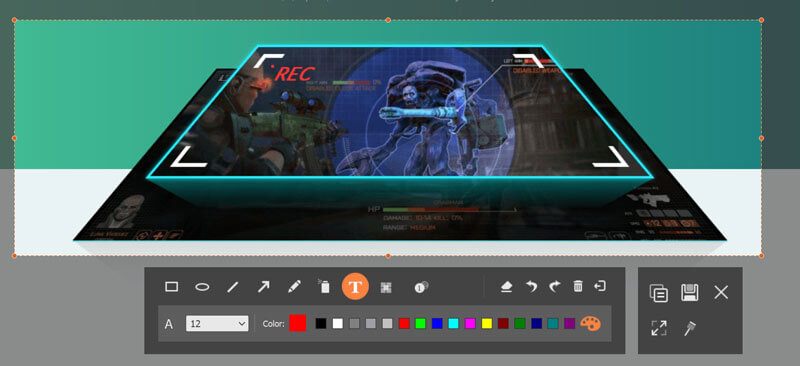 This software is free to use its screen capture feature. As for recording meetings, games, video calls, speeches, etc., you should upgrade to its pro version.
Part 4. FAQs of Snagit Scrolling Screen Capture
How to fix the Scrolling arrows that do not appear on Mac?
You should make sure Scrolling Capture is enabled on Snagit Mac. Open Snagit, select Snagit Preferences, find the Capture tab, click Capture Permissions and Fix Capture Permissions.
Can Snipping Tool capture the scrolling window?
No. Snipping Tool is the built-in screenshot software on Windows computer. It lets you take a screenshot of a window, rectangular region, free-form region, and full-screen, but it does not support the scrolling screen capture.
How do I make a scrolling GIF Snagit?
Snagit will save the screenshot as PNG or JPEG, and cannot create GIF scrolling screenshot. To make GIF recording, you can use Aiseesoft Screen Recorder to save screen as GIF.
Conclusion
Snagit scrolling capture can capture the long webpage, PDF, Word, and window in the browsers. This page gathers the full guide to capturing the scrolling screen with this tool. However, when Snagit Screen Capture is not working to take screenshots, you can also use the free alternative, Aiseesoft Screen Recorder.
Do you have any Snagit scrolling capture issues?
Do you have any scrolling screen capture alternatives?
Go ahead and leave a comment below right now.

Leave your comment and join our discussion