20 Best Online GIF Makers to Create GIFs for Free
Why do you need online GIF makers? In your daily online communication, you must have sent or received GIF images to or from your friends and family members. CompuServe, one of the United States leading commercial online service, first introduced the GIF format in the late 80's. Then it was brought over by AOL. After coming into people's sight, GIF soon becomes popular and widely used on online talk. GIF makes communication more easily by sending emotions to express your true feelings. Additionally, it is an attractive part for people to create their own GIF images. Now, you are going to choose your favorite online GIF maker in this article after learning the simple introduction of each product.

Online GIF Maker
Part 1. Best Online GIF Maker Alternative
Aiseesoft Video to GIF Converter should be the best online GIF maker alternative for Windows and Mac. The program is able to turn video files into GIF file with high quality. Just learn more features about the program as below.
1. Support any popular video formats, including MP4, AVI, MOV, WMV, etc. to convert into GIF image.
2. Equip with powerful editing tools like splitting/merging/cropping video and adjusting brightness, contrast, saturation, hue and other more.
3. The concise and user-friendly interface makes you create GIF image easily with simple clicks.
4. Provide high quality and keep exactly the original video quality to give you the best user experience.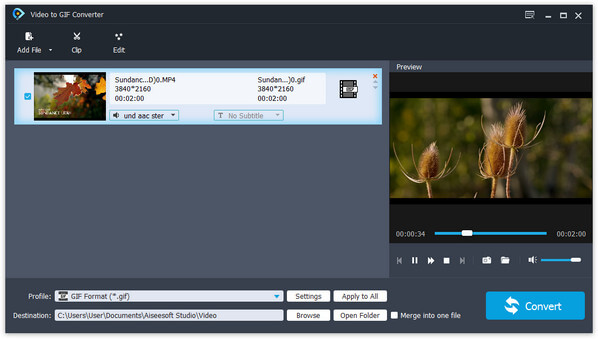 Part 2. Top 20 Best Online GIF Makers
In this part, it will introduce 20 excellent online GIF makers that enable you to create your own designed GIF animations. Read on to learn more details.
1. Online GIF Maker - My Space Gens
My Space Gens is an easy online GIF maker with only 2MB file size to make animated GIFs. With the simple and well-organized interface, you can quickly learn to create classic GIF images with adjusting the quality, frame delays and size.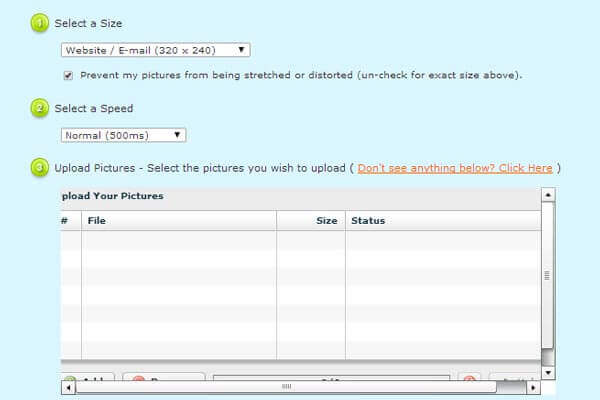 2. Online GIF Maker - Convert Image
Convert Image is another online GIF maker app, or actually, an image converter that can help you convert PNG, JPG and many other images formats into animated GIFs while keeping transparency of the PNG files with one click.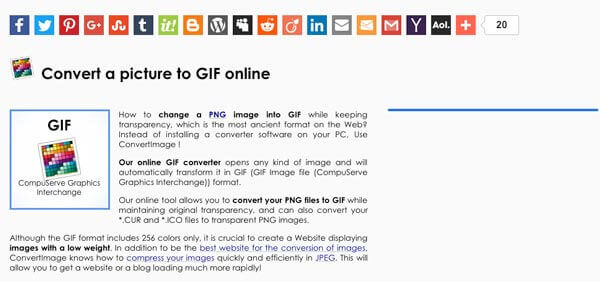 3. Online GIF Maker - Convertio
If you are finding a tool to make a short video into animated GIF, Convertio is one of your best choices. The online GIF maker from video is designed for you to upload any images and videos into unique GIF animations with the original quality.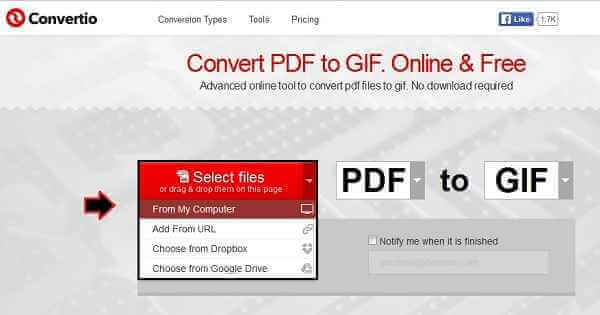 4. Online GIF Maker - Cool Utils
Just as the name of the GIF maker app, it offers many cool features to create customized unique animated GIFs. This online GIF maker supplies various cool editing tools such as clip, rotate, filters, tags and so on.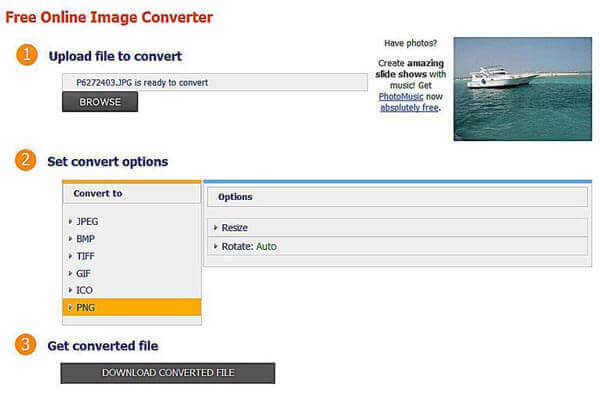 5. Online GIF Maker - CreateGIF.net
Here is a free image to GIF maker online that helps you upload photos from your computer and then adjust the size and speed of the animation. After that, you are allowed to generate the quality.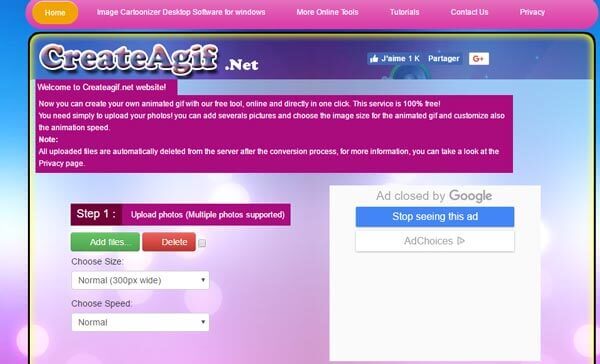 6. Online GIF Maker - EZGIF.com
EZGIF.com is one of the popular GIF makers to download GIFs online with unique features. It offers more functions in multiple pages like rotating to particular angles, adjustments on speed, grayscale and monochrome effects etc.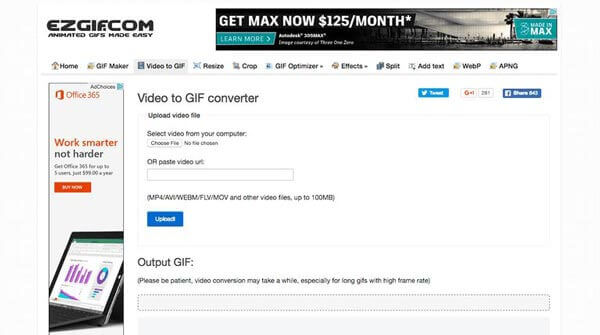 7. Online GIF Maker - Giphy
Giphy is a popular search engine and are able to design GIF images and stickers. It is an excellent online GIF maker from video files and still images. You only need to enter the URLs to turn videos into GIFs.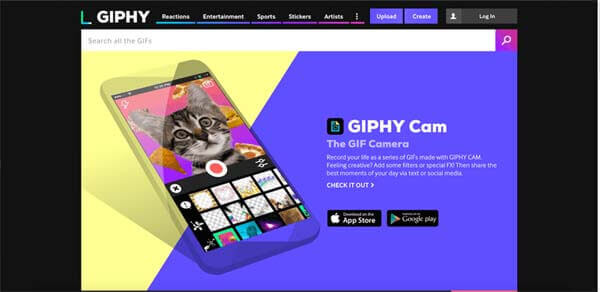 8. Online GIF Maker - GIFMaker.me
If you are finding an online GIF maker offering the quick way to create GIFs with watermarks, you prefer moving to GIFMaker.me. With it, you can easily get your own animations and send to the social media directly.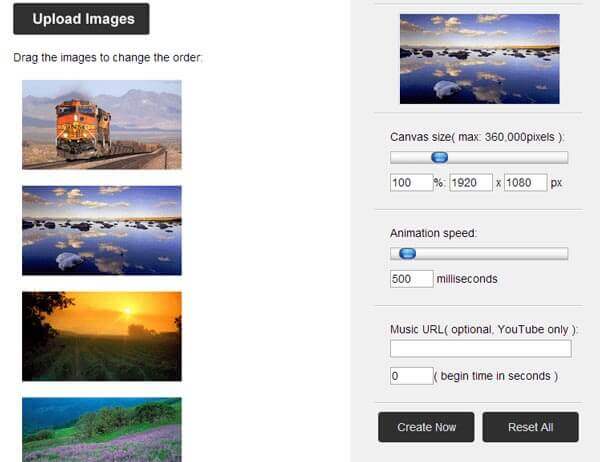 9. Online GIF Maker - GIFPal
GIFPal offers you more 30 effects and 20 frames. Other effective effects and drawing tools text make this free GIF maker online more attractive. Additionally, you are able to view all the effects on images before saving the final one.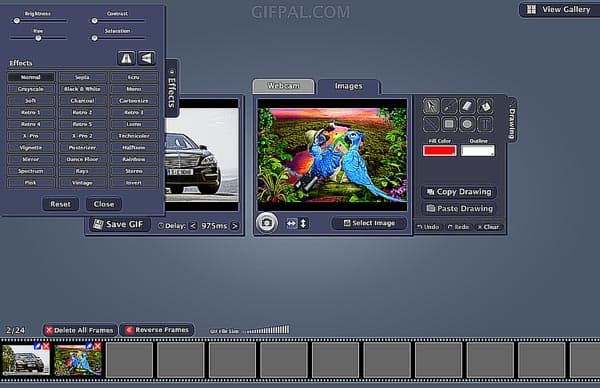 10. Onlie nGIF Maker - Picasion
Picasion allows you to upload photos or videos from Picasa, Flickr or other gallery. And the photo to GIF online supports various languages to fit your need. Moreover, you are allowed to adjust the size and quality.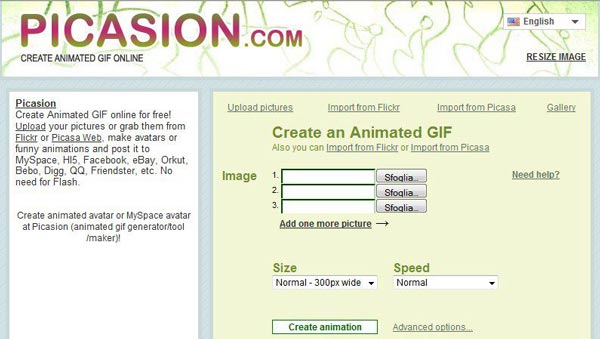 11. Online GIF Maker - Gimp
Gimp is another free online GIF maker that allows you to edit photos and videos into GIF images. Additionally, it allows you to create GIF animations from movie slides. However, it lacks some editing features.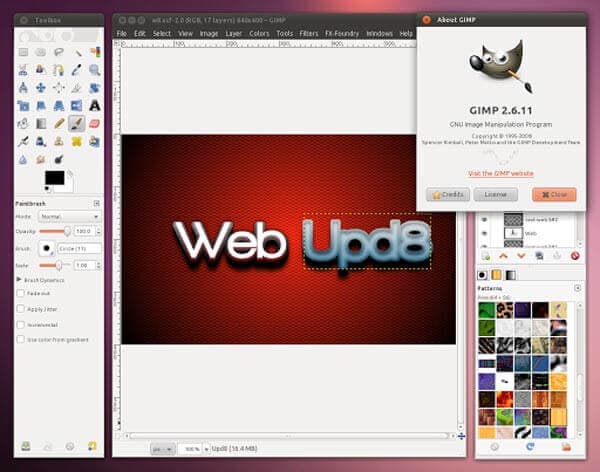 12. Online GIF Maker - GIFNinja
GIFNinja is one of the most popular online GIF makers to create GIF animation from multiple image files or from a video. Moreover, it also allows you to split a GIF image into several separated images.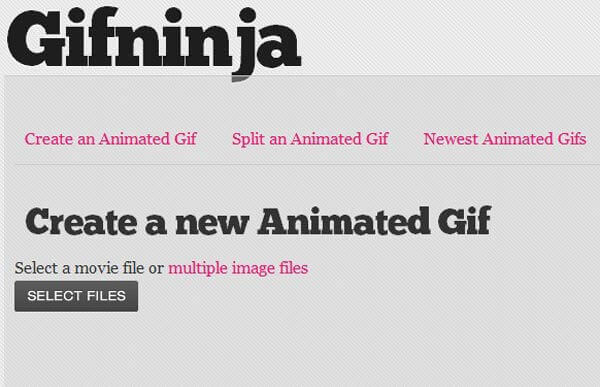 13. Online GIF Maker - Gickr.com
This online GIF maker offers you to create animation in few seconds and can be accessed by everyone for free. Additionally, you can upload images and add your favorite effects. This platform also supports converting to GIF to satisfy your need.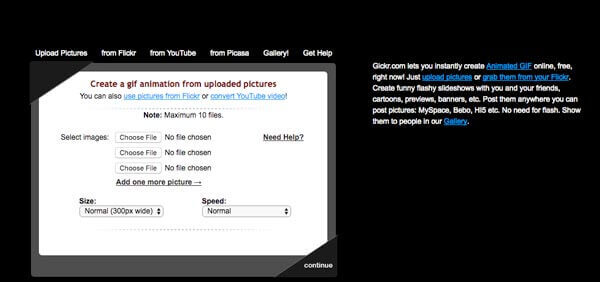 14. Online GIF Maker - Online Convert
Online Convert is a web-based file converter, which has many kinds of converters including image converter to convert image into GIF format. You are allowed to upload files from your computer and it is convenient for you to make settings.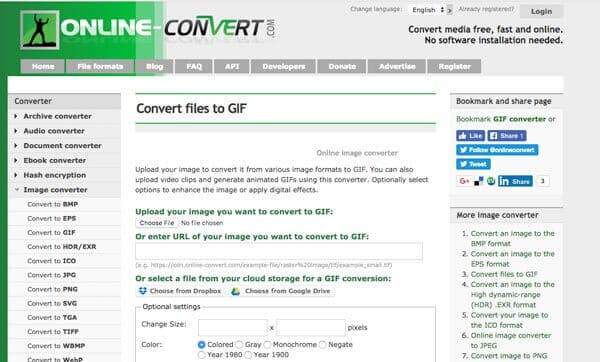 15. Online GIF Maker - Zamzar
ZAMZAR is more like an online converter rather than an online GIF maker. But you need to admit that ZAMZAR can help you make GIF animation. Just upload images or drag them directly and then choose GIF as desired format. It is so easy and efficient that everyone can make good use of it.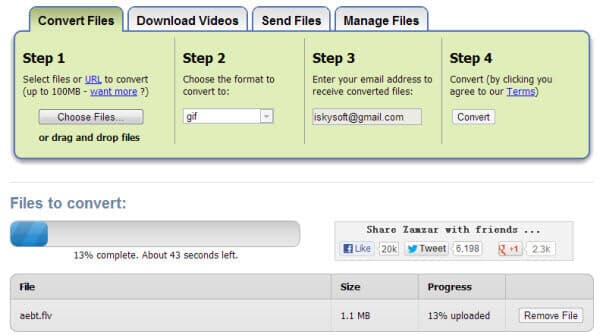 16. Online GIF Maker - Meme Center
The full back interface makes it look cool and this platform is popular for development of meme with various features. Additionally, you are able to add reactions on the existed GIF images or create videos or images into new dynamic images.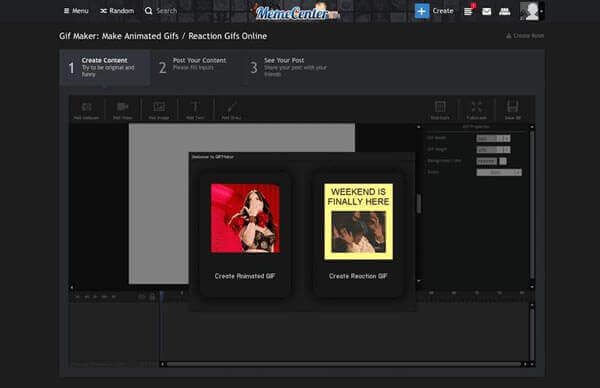 17. Online GIF Maker - ImgFlip
ImgFlip offers Video to GIF and Image to GIF options for you to choose one. Before getting desired results, you are able to preview the GIF to generating good effects. Moreover, it is realistic for you to alter the quality of GIF image by making adjustment on photo order and resizing features.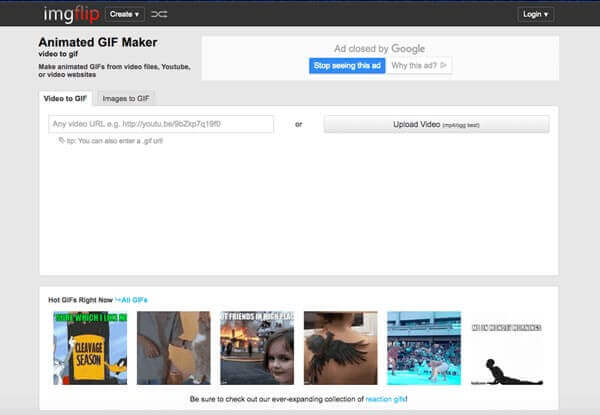 18. Online GIF Maker - IMGUR
IMGUR is one of the most popular image-sharing centers, which stores various kinds of images sharing by people around the world. Additionally, it also provides the video to GIF function. You can easily get your own GIF images and share them on the platform.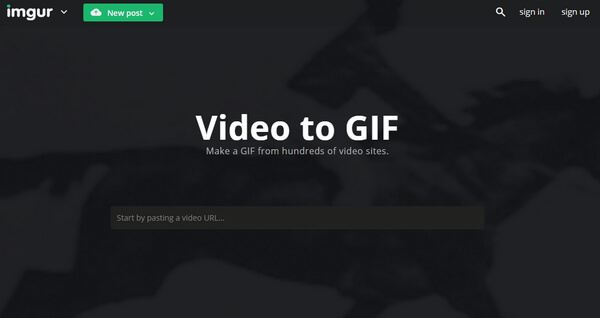 19. Online GIF Maker - Gifka.com
Gifka is a place to show your creative talent. This online GIF creator can meet all your needs on GIF making in excellent quality. Moreover, it can process changes as what you want.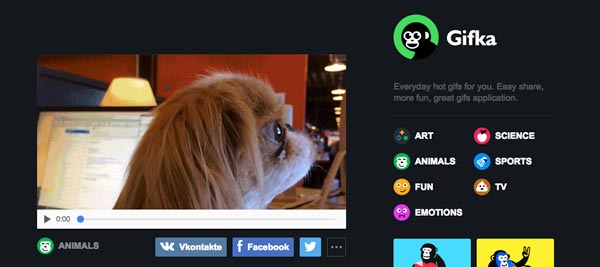 20. Online GIF Maker - GIFGear.com
GIFGear offers you a platform making a GIF online. And the interface is quite different from other online GIF makers. It is much like a painting tool that you can add text, paint on it.