How to Improve Your Photos Quality with Adobe Lightroom
This guide will tell you how to improve photo quality in Lightroom. Although today you have more ways to take photos than ever before, chances are that the result is not as you wish. Sometimes, photos become blurry and not clear enough. Fortunately, there are many ways to enhance photos and remove blurry or spots on desktop or online. If you encounter the same problem, please follow our steps below to fix it quickly.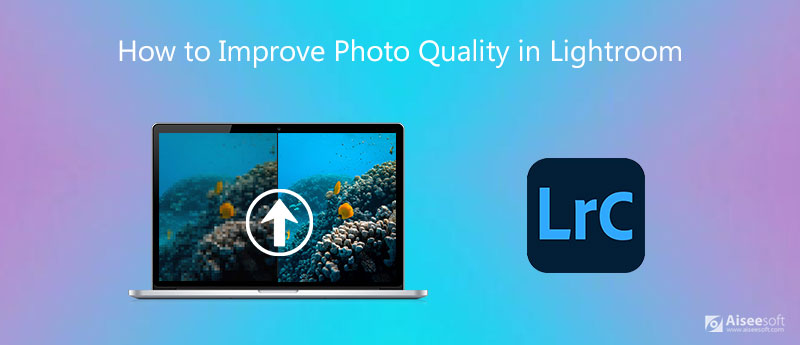 Part 1: How to Improve Photo Quality in Lightroom
As a professional photo editor, Adobe Lightroom is widely used among photographers and average people. There are too many features in it, so not everyone can master all of them. For beginners, it is still a tough job to enhance photos in Lightroom. Don't worry! We will talk about it in detail below.
Step 1.
Firstly, import a blurry photo into Lightroom as you usually do. It can only process a photo one time.
Step 2.
Go to the
Develop
tab, click and expand the
Basic
panel and you will see the adjustment related to color and more. Locate the
Tone
section.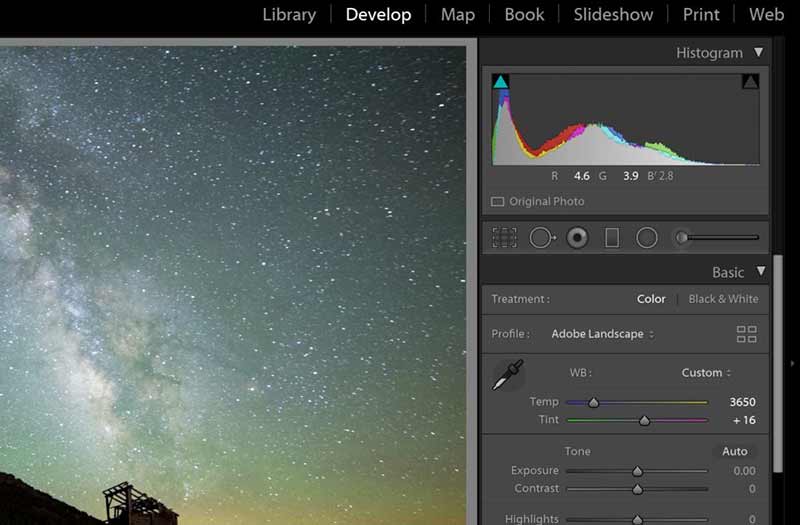 Step 3.
Adjust the
Exposure
option with the slider. It will enhance the light or darkness of your photo. You can monitor the effect in the preview panel.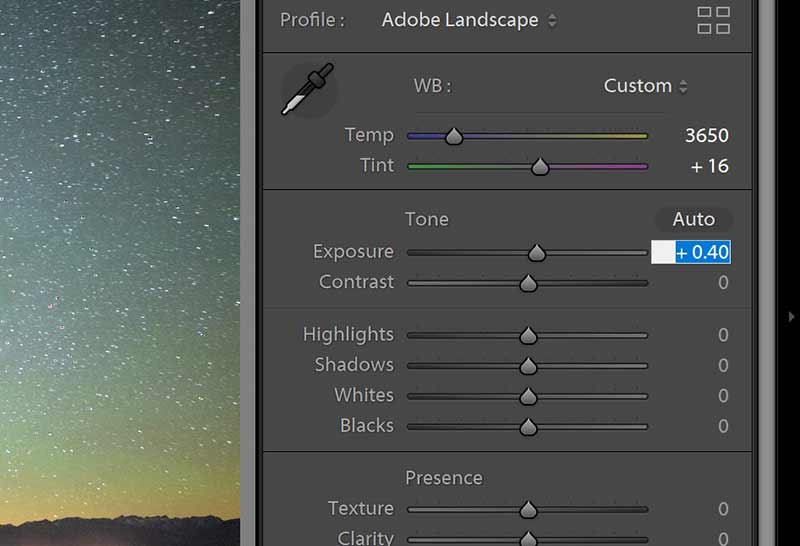 Step 4.
Then modify the
Recovery
option to enhance details of the photo. It will decrease exposure values in the highlight areas. Change other options until your photos become clear.
Step 5.
Next, head to the
Detail
panel in the
Develop
tab. Or you can go to the
Photo
menu and choose
Enhance Details
to open it.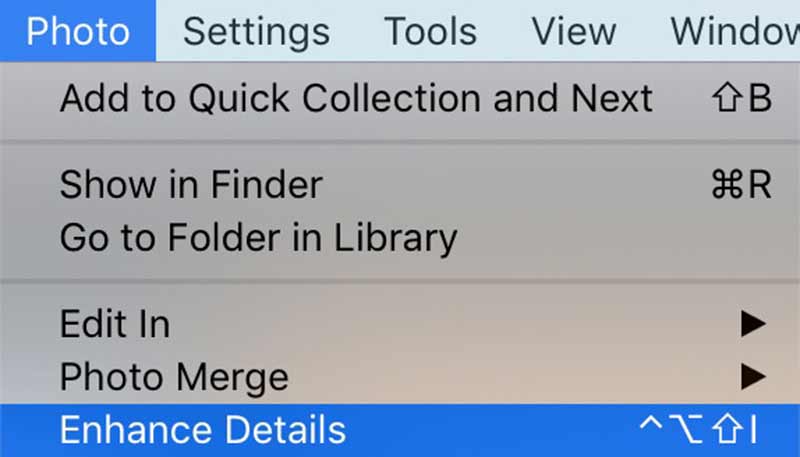 Step 6.
Locate the
Noise Reduction
area and adjust
Luminance
to remove noise from the photo. Modify
Detail
and
Contrast
to enhance photo in Lightroom further. If your photo is blurry, upscale options in
Sharpening
section.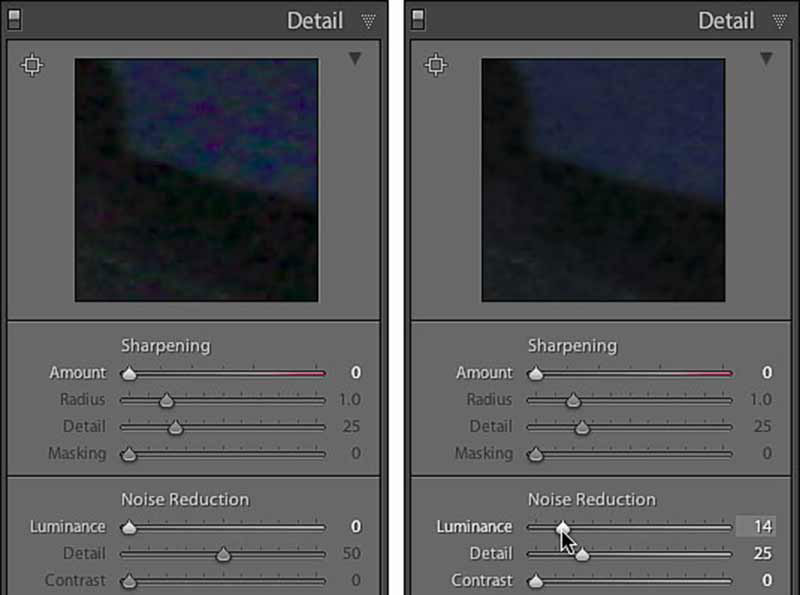 Step 7.
Repeat the steps above until your photo becomes clear and well enough. Then export the result to your hard drive.
Note: We suggest you to save the result as a new photo and keep the original picture.
Part 2: Alternative Solution to Improve Photo Quality
As you can see, it is a bit complicated to enhance photos in Lightroom. More importantly, the photo editor is pretty expensive. You may wonder if there is an alternative solution easy to use. The answer is Aiseesoft Image Upscaler, the best alternative to Lightroom.
Key Features of Aiseesoft Image Upscaler
Enhance photos online without installing software.
Support all popular photo formats, like JPG, PNG, etc.
100% free to use with no payment or sign-up.
Delete photo from server once improvement is done.
How to Improve a Photo in Lightroom Alternative
Step 2.
Click the
Upload Photo
button to trigger the open-file dialog. Find the photo that you want to enhance on your computer and upload it. Or drag and drop the picture into the box to upload it.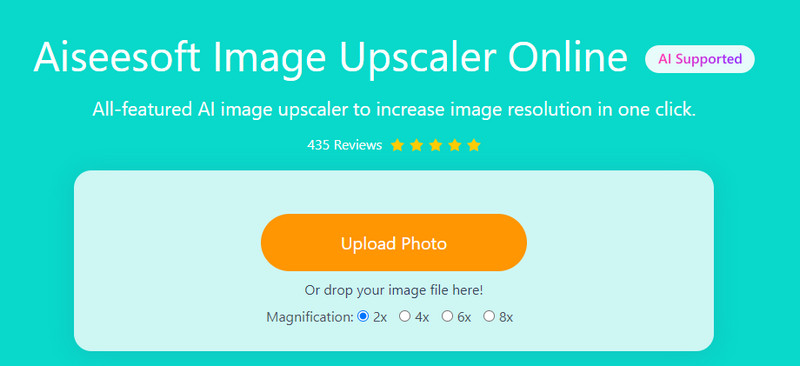 Step 3.
Firstly, decide the
Magnification
to
2x, 4x, 6x,
or
8x
. Then you will get the comparison between the original picture and the result. You can also see the detail by hovering your cursor to the specific area.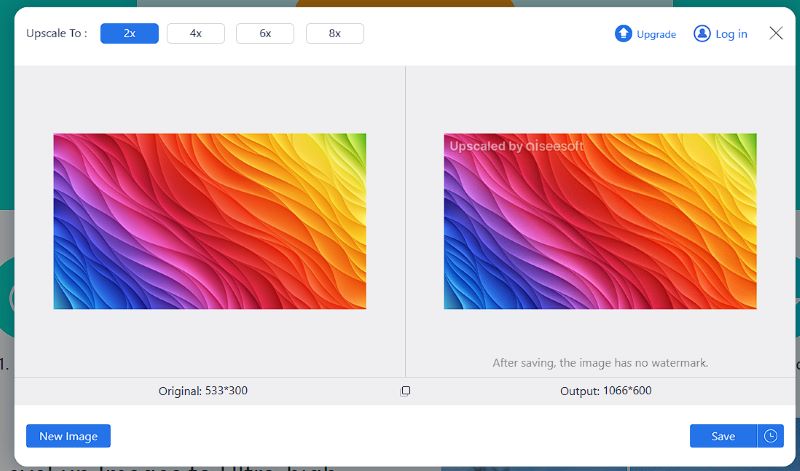 Step 4.
Finally, you have two ways to export and download the enhanced photo. Hit the
Save
button to download the photo to computer immediately. Or click on the
New Image
button to process another image.
Part 3: FAQs on How to Improve Photo Quality in Lightroom
Can you fix blurry photos?
Yes, you can fix blurry and shaky photos if you have a powerful photo editor. Lightroom, for example, offers extensive features to help you repair your photos manually.
How to change the resolution of a photo?
The answer depends on your situation. Changing photo resolution will influence the quality and size of your photos. If you do not mind it, you can change resolution of a photo in a photo editor.
Can I convert low resolution photos to high resolution?
You have two ways to enhance photos by upscaling resolution. The desktop photo editor software, like Photoshop, is able to do the job. Moreover, you can try some web apps.
Conclusion
This guide has discussed how to improve photo quality in Adobe Lightroom. If you subscribe Adobe Creative Cloud plan, you can use Lightroom to enhance photo detail and remove noise following our steps. If not, we suggest you to try the free alternative, Aiseesoft Image Upscaler since it is easier to use and able to produce high quality photos without installation. More questions? Please write them down as a message below the post.

Leave your comment and join our discussion