How to Upscale Video and Get Higher Resolution Easily
Usually, when you get a high-definition or even 4K ultra-high-definition video, you may want to find a matching device to enjoy the video better. In contrast, if you have a device featured with great screen resolution, you may also prefer using it to watch HD/4K UHD movies or shows. However, it is not an easy job to find better replacements for the videos that you have already downloaded.
In this situation, what you need is a powerful video enhancer to upscale your videos, and improve the image and audio quality. So, we are going to introduce 3 methods to you and show you how to operate these tools step by step.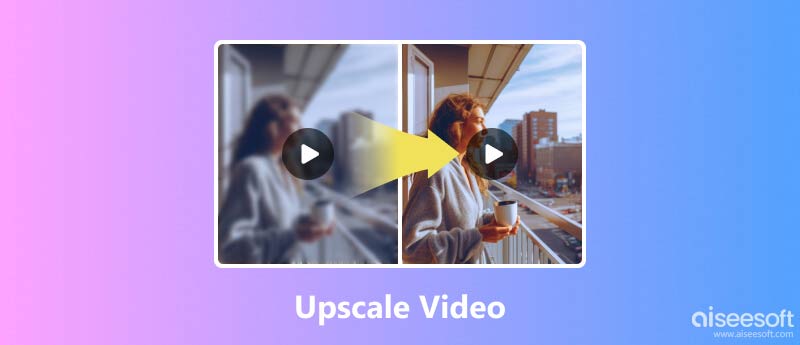 Part 1. Upscale Video with the Easiest Video Enhancer
If you are looking for a professional video enhancer, then you shouldn't miss Aiseesoft Video Enhancer, the best video upscaling software ever. It allows you to improve video quality and brings you vivid image effect. Besides increasing video resolution, it also can help you fix the blurry problem caused by camera shake. So, you don't have to worry about your shaky hand any more.
Another fantastic function that Aiseesoft Video Enhancer provides you is video editing, with which you can rotate or flip your video as you like. You can also trim and crop the video with ease. It even enables you to add text/image watermark to your video if you need. Sounds amazing, right?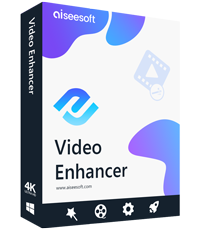 149,039 Downloads
Upscale video quality and add more video/audio effects, including 3D.
Export 1080p HD/4K UHD video in any formats as you like.
Powerful editing features to rotate, clip, merge and crop videos.
Optimize brightness/contrast and remove video noise automatically.
Reduce video shaking to get a stable video file.
And this program is very simple to use. Here are the steps of enhancing video with Aiseesoft Video Enhancer.
Step 1.
Download and install this software to your computer.
Step 2.
Please launch the video enhancer that you have just installed. Then click the
Add File
button and select the video you want to upscale.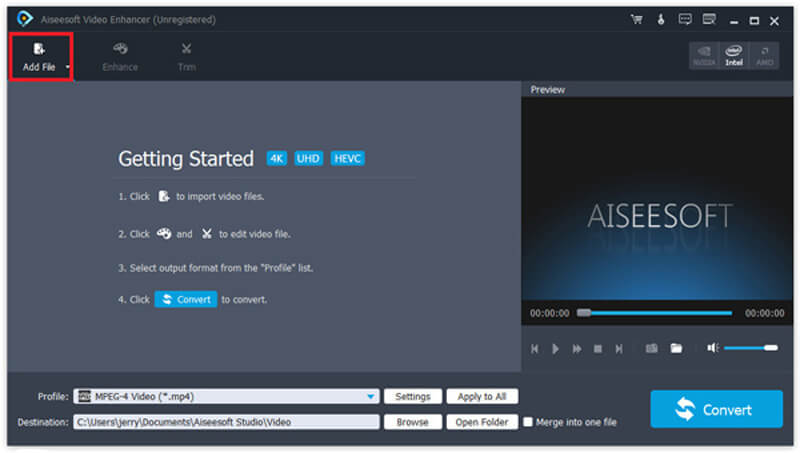 Step 3.
Find and press the
Enhance
button which is next to the
Add File
button.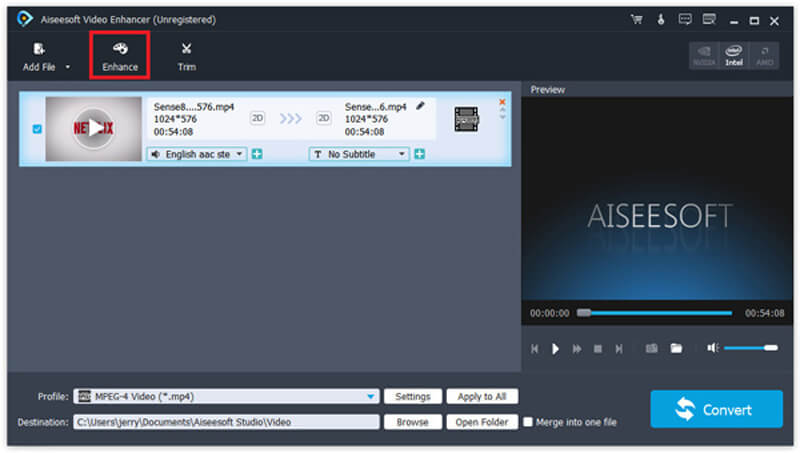 Step 4.
Now you can decide how to enhance your video quality. There will be 4 options for you to choose: upscale resolution,
optimize brightness & contrast
,
remove video noise
and reduce video shaking. If you only need to upscale resolution, then tick the first box above. And don't forget to
Apply
.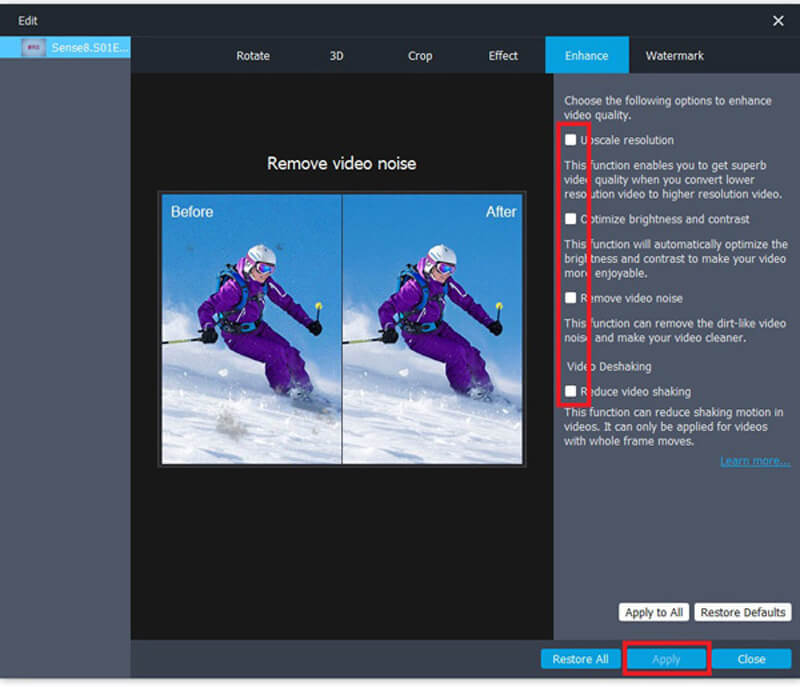 Step 5.
Now go back to the main interface. And click the
Settings
next to
Profile
. You can change resolution, frame rate, video bitrate, etc. to a higher value according to your needs.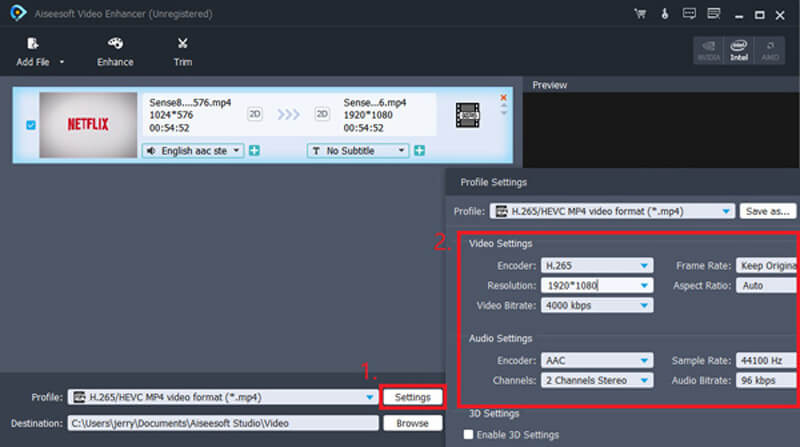 Step 6.
Finally, click the
Convert
button in the right corner to start the conversion. Wait till the conversion is done.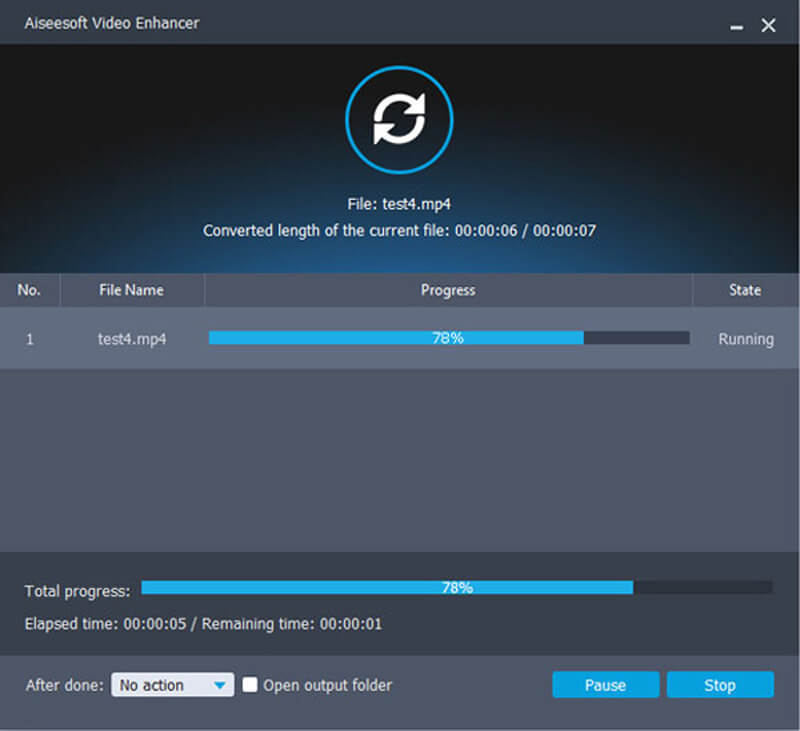 Part 2. Use VLC Player to Upscale Videos
Apart from being a media player, VLC actually can help you with simple video enhancement. If you have installed VLC on your computer already and do not ask for much, then it will be enough for you to enhance your video with the effect feature that VLC offers. Please follow the steps below to improve video.
Step 1.
Open the video file with VLC Media Player. Then click
Tools
in the menu bar and select
Effects and Filters
. Or you can simply click the
Adjust
icon at the bottom of the window.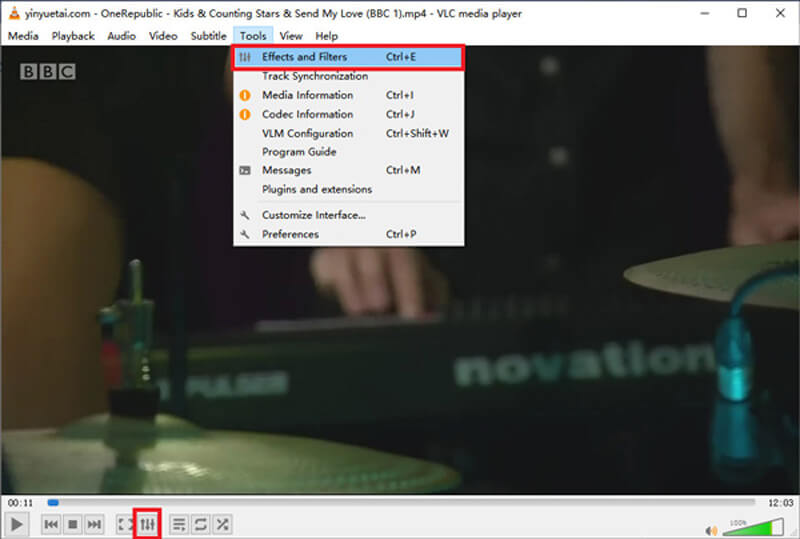 Step 2.
Navigate to
Video Effects
tab, and enable the options that you want to adjust by checking the boxes in front of them. Then you can move the sliders to change the value of hue, brightness, contrast, radius, etc. You can always revert your changes by unchecking each box.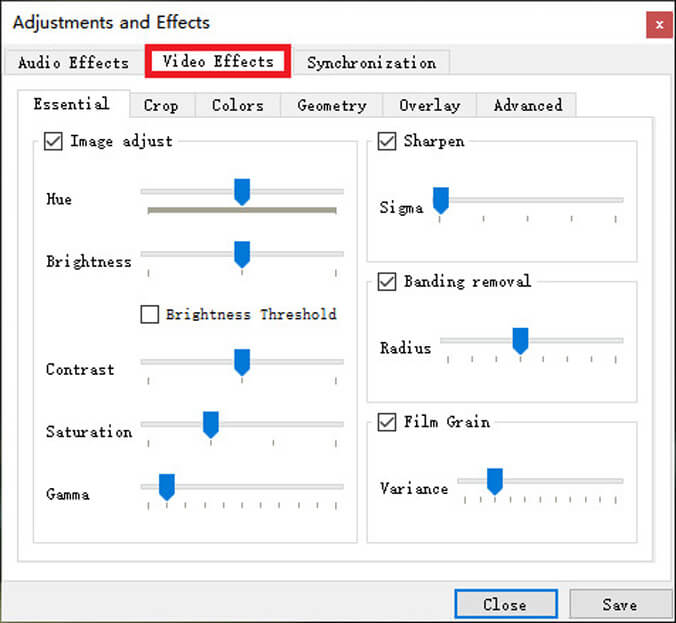 Step 3.
All the changes will be displayed instantly. You can preview the effect at the same time. After adjusting, please
Save
your changes.
Part 3. Increase Your Video Resolution with FFmpeg
The last tool we are going to share with you is FFmpeg, which is a free and open-source software project based on command lines. It can handle multimedia files and streams. You can use it to convert, edit and upscale/downscale your videos with a few commands. But it can be a little hard for beginners to understand how it works.
Step 1.
Install FFmpeg to your computer correctly and initiate
Command Prompt
.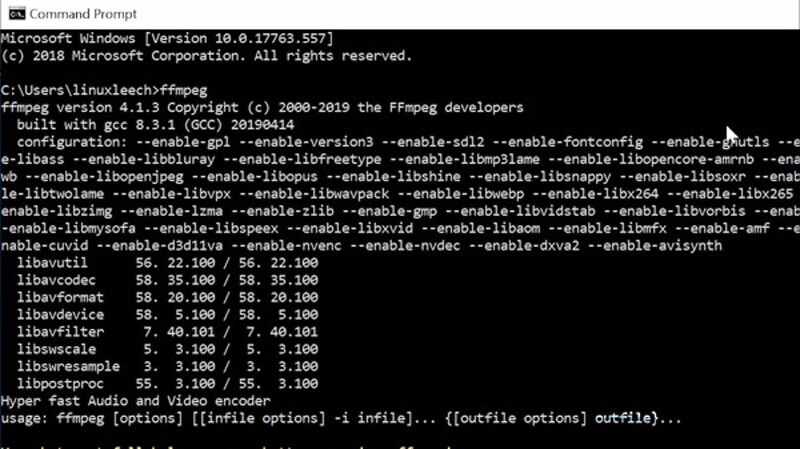 Step 2.
To upscale video to 1080p, please input:
ffmpeg -i input.mp4 -vf scale=1920x1080:flags=lanczos output_1080p.mp4
To upscale to 4K video, please input:
ffmpeg -i input.mp4 -vf scale=3840x2560:flags=lanczos -c:v libx264 -preset slow -crf 21 output_compress_4k.mp4
Part 4. FAQs of Upscaling Video
1. What does high-definition mean?
High-definition video, also known as HD video, is a video with high resolution and quality. For common high-definition video, we have 720p, 1080i, 1080p and 1440p. But these are not the highest resolution. For now, ultra-high-definition video, such as 4K video and even 8K video, can perform higher effect than common high-definition video.
2. How to fix a blurry video?
You can use Aiseesoft Video Enhancer to fix that problem. Just enable the Upscale Resolution, Optimize Brightness & Contrast and Remove Video Noise options when you enhance video. That may help you make the blurry video clearer.
3. Can HandBrake upscale video?
As is said in HandBrake's official documentation, you will obtain nothing by upscaling with HandBrake. It is difficult to control the file size. Sometimes you may even get a video with lower quality but larger size.
Conclusion
After reading the methods above, you can see that the most convenient and helpful video upscaling software is Aiseesoft Video Enhancer. Compared with VLC and FFmpeg, it is much more professional and easier to use. All the adjustments will be done automatically, so you don't have to try hard to find the best value of hue, brightness and contrast.
So, why don't you download the video enhancer and upscale your video right now? Feel free to contact us if you have further questions.

Leave your comment and join our discussion