Free Android Data Recovery – Recover Android Contacts, Messages and Call History
Wed, Mar 11, 2015
Aiseesoft has launched Free Android Data Recovery, the simplest, fastest and safest data recovery software for Android ever. Not just recovering deleted or lost data on Android phones and tablets, this software tool features the function to recover missing contacts, messages and call log history on micro SD card. Currently available in Windows version only, Free Android Data Recovery works perfectly with Samsung, LG, HTC, Sony, Google, Huawei, Motorola, ZTE and more mobile models.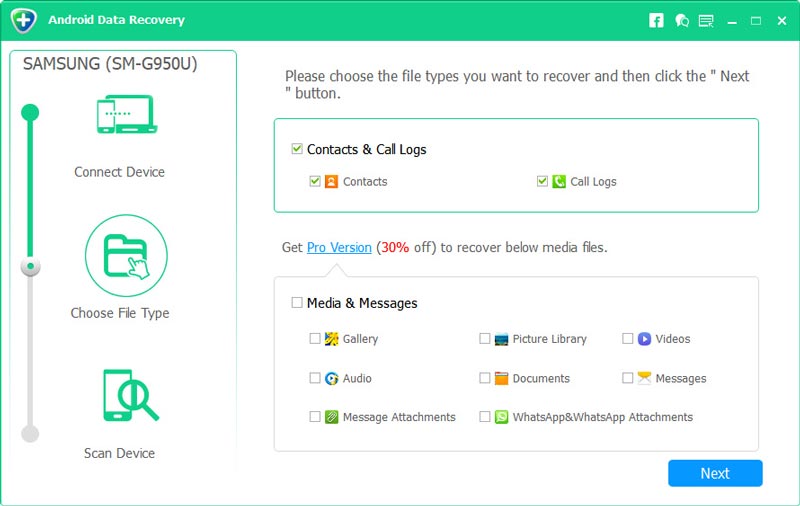 Recoverable Types & Storage Formats
* Recover contacts including the name, phone number & Email and save them in VCF/CSV/HTML to computer.
* Recover deleted or lost messages and save them in VCF/CSV/HTML formats. The content, the sender and the sending date information can all be recovered.
* For call log history, the name, phone number, date, calling type and duration will be displayed, recovered and saved.
Recover Data No Matter What Kind of Disaster Your Device is Suffering
If you lost something important on your Android devices due to wrong deletion, rooting, upgrading, memory card formatting, virus attacking, or because you crashed, smashed, broke or dropped your device into water, Free Android Data Recovery will dig the data right up for you.
Accurate, Time-saving and Riskless
Free Android Data Recovery lets you spend the least time recovering Android files since you can select which item to scan and recover on your computer, instead of all the data on Android devices. Besides, this freeware allows you to preview the details of each file you want to recover, ensuring you the accuracy of the recovery. All of your data is safe during the entire recovery process.
Back up Your Android Data to Computer
For the sake of your data security, it's extremely important to regularly back up the existing data on your Android to computer before they're lost. This free data recovery software for Android will be the best chance for you to export files from Android and save them on computer.
To learn more about Aiseesoft Free Android Data Recovery, please visit https://www.aiseesoft.com/android-data-recovery/
About Aiseesoft Studio
Aiseesoft Studio is dedicated to creating the best multimedia desktop applications to help Windows and Mac users easily convert, edit, transfer various video/audio files and recover lost iOS files. Aiseesoft Studio constantly strives to innovating new ideas and implementing the latest technologies to maximize user satisfaction. For more information, please visit: https://www.aiseesoft.com.
Media Contacts
Jonas Walter, Corporate Communications
Great Harbour Software
jonas@aiseesoft.com
Tel: +86-135-5273-7820