Top 10 Meeting Recorder Apps for PC & Mac & Phone
Meeting has been shifted from the offline to online, especially the spread of Coronavirus (COVID-19) throughout the globe. No matter which meeting you attend or host, the important thing you will not miss is to take meeting notes. To catch every important point in a meeting, the meeting recorder app becomes in need increasingly.
Which one is the best meeting recorder app?
Do you still use Voice Memos to take notes?
How to take the notes from the screen-sharing in an online meeting?
This page collects the top 10 meeting recorder software for PC, iPhone and Android with a full range of features, and find the best one.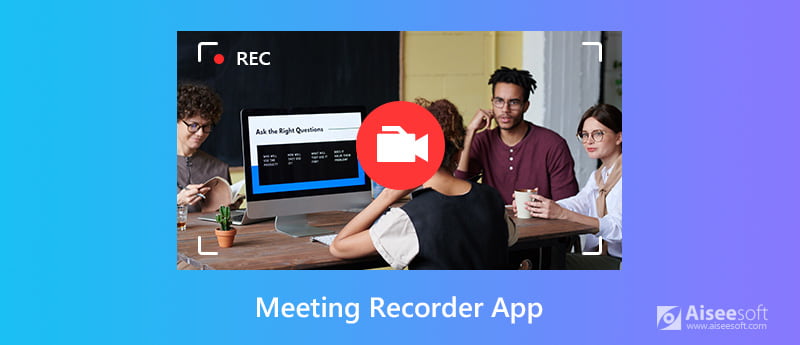 Part 1. Top 5 Meeting Recorder Apps for iPhone and Android
To attend an offline meeting in an office face to face, or an online meeting via your mobile phone is very common. Correspondingly, the meeting recorder applications on iPhone and Android are developed to take a complete audio recording in a meeting. Here are top 5 meeting recorder apps you are not willing to miss.
Voice Memos (iOS | Free)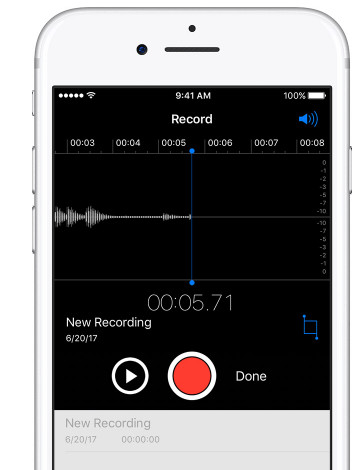 Voice Memos is the built-in application on iPhone. It can record any voice you said via microphone. To record any words or sentences in an office offline meeting, it could be the option. Apart from that, it can replace part of a voice recording with the one you want, and trim from the beginning or ending of the recording file.
Pros
Free to record any voice in a meeting via microphone.
Record without time limit.
Trim meeting audio recording on iPhone directly.
Cons
Cannot record the sound from iPhone itself.
iOS Screen Recording (iOS | Free)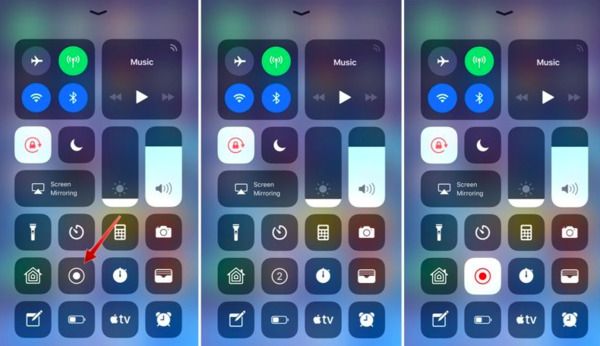 iOS Screen Recording is the built-in feature on iPhone iPad running in iOS 11 and above. It is the secret screen recording application to record video with audio on iPhone screen. When you attend an online meeting via iPhone or iPad, it can help you record the whole screen-sharing with audio easily.
Pros
Free to record meeting on iPhone iPad.
Record screen-sharing and audio simultaneously.
Cons
Only iPhone/iPad running in iOS 11 is supported.
Cannot record meeting audio separately.
Rev (iOS, Android | Free)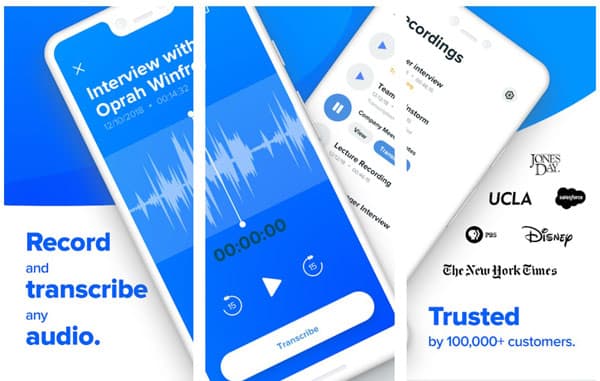 Rev is the free voice recorder app to record superior sound in a meeting. Similar to Voice Memos, it can record any voice in a meeting and share it via email, Dropbox or Evernote. It also provides the premium services to transcribe the audio meeting recording into text with a 12-hour turnaround.
Pros
Free app to record meeting cross-platform on mobile phone.
Offer the voice-to-text transcription service.
Cons
The price of $1.25/min for voice-to-text transcription
Voice Recorder (Android | Free)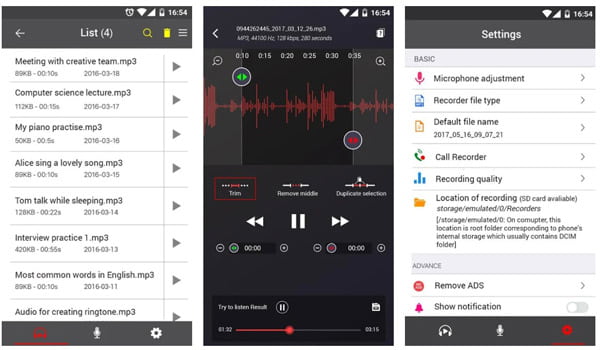 Voice Recorder is the Android meeting recorder apk. It can record meetings, notes, speeches, lectures, webinars, songs and more without time limit. Before recording, it gives you the options to adjust the audio sample rate from 8 to 44 KHz. Even the display is off, it can record meeting sound in the background.
Pros
Support live audio spectrum analyzer.
Record meeting in the background.
Cons
No record call or sound from phone itself.
It contains ads.
Smart Voice Recorder (Android | Free)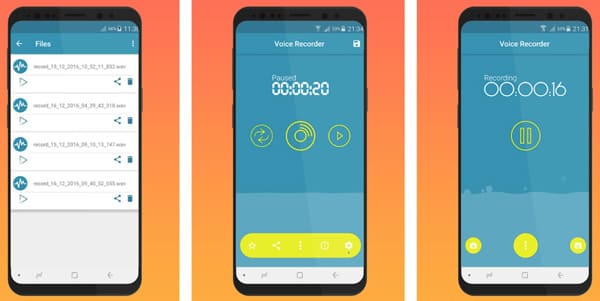 Smart Voice Recorder is the HD audio recording app in a meeting. Without time limit, it can record meeting audio as long as the storage use-up. Whether the audio source is a microphone or camcorder, it can record with ease and save it on your phone as WAV.
Pros
Support for stereo and mono recording.
Record meeting in the background.
Cons
Meeting recording will be stopped by a phone call.
Audio recording crashes occasionally.
For recording the audio with the screen-sharing on Android, you will need the Android screen recorder apps.
Part 2. Top 5 Meeting Recorder Software for PC and Mac
Most meeting attendants joins the meeting via computer. Certainly, the meeting recorder software will be in need for PC and Mac users. Find the best one meeting recording program from the top 5 list.
Aiseesoft Screen Recorder (Windows | $31.20)

Aiseesoft Screen Recorder is the desktop screen recorder software to capture any audio and video in a meeting. Even if you are not the meeting host, you can record the meeting for minutes, hours, etc., without notification. All the sounds and screen-sharing will be recorded without loss on Windows 10/8/7 and Mac OS X 10.10 or above (macOS Monterey included).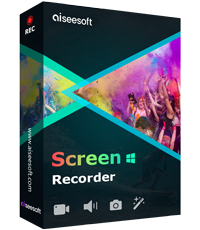 Downloads
Screen Recorder – Meeting Recorder
Record audio and screen video separately and simultaneously.
Record audio from microphone and computer itself to keep all points of meeting.
Edit meeting recording like clip, add text, draw shape, take screenshots, and more.
Support timer meeting recording to start the meeting recording task automatically.
Record meeting for Zoom, GoToMeeting, TeanViewer, Cisco WebEx, etc.
Cons
Free version only saves 5 minutes' recording.
QuickTime (Mac | Free)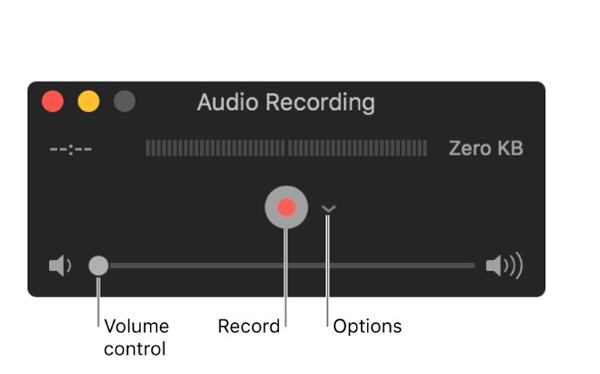 QuickTime is the built-in media player on Mac and iOS devices. Here, it plays a role in recording an online meeting on Mac. Recording is the not the main features of this software, so, it is not expected more features of recording a meeting. It lets you record audio only or the whole screen to save all the meeting sharing.
Pros
Free to record audio, screen and webcam.
Adjust the recording quality.
Edit video meeting recording.
Cons
Record audio from microphone only, not from Mac.
Only compatible with Mac.
Voice Recorder (Windows | Free)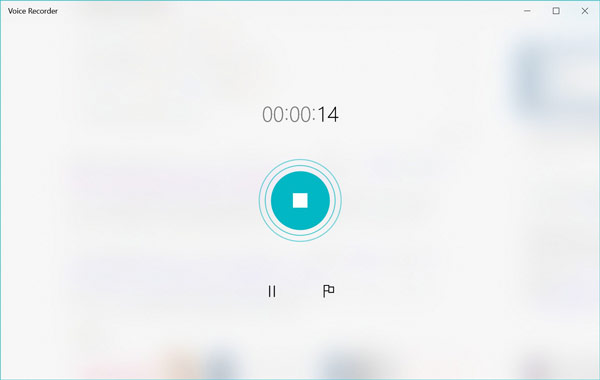 There are many hidden tools on Windows, and Voice Recorder is one of them. It is the simple meeting recorder software on Windows 10, and it will take 2 steps to record a meeting. Without any editing features, it will only record the audio from microphone and save them as M4A on computer.
Pros
Simple to record meeting on Windows computer.
Free to use.
Cons
Only available for Windows 10.
Record meeting audio from microphone, not support computer.
Lack of editing features.
Free Online Audio Recorder (Online | Free)

Free Online Audio Recorder is the free online app to record your meeting. It is the freeware to record sound from microphone and computer system to grasp all the voices in a meeting. Though it is the free version, it does not limit meeting recording length, and you can record until your computer space is full.
Pros
Record meeting minutes online without downloading software.
Record sounds from microphone and computer itself.
Keep all the recording history before clearing cookies.
Cons
Lack of meeting recording editing functions.
Screencast-o-Matic (Online | Free)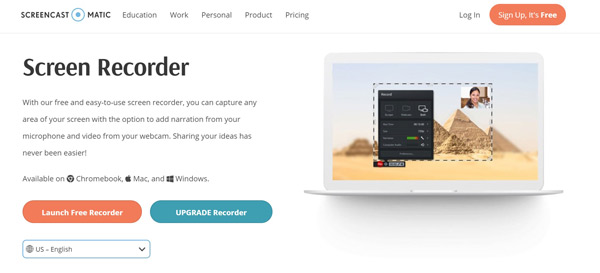 Screencast-o-Matic is another one free online meeting recorder utility. It can capture the share-screen and audio on your computer in a meeting. Besides, it offers the simple editing features to grasp the picture-in-picture scene from a webcam. Extra stock music support enables you to add background audio and captions to the recording conveniently.
Pros
Record share-screen and audio in a meeting online.
Trim the meeting recording.
Cons
Uploading to YouTube is available in Deluxe version.
It is slow to launch the online meeting recorder.
Part 3. How to Record Meeting Voice and Screen on Computer
Whether you are the podcasters, students, audio note takers, or others, you could easily record the online meeting on computer. Here, we will take Aiseesoft Screen Recorder as an example to complete the meeting recording.
Step 1.
Download meeting recorder on PC or Mac
Free download the meeting recording software on PC or Mac via the download link below.
Initiate the window after the successful installation. Select Audio Recorder in the main interface.

It is another story to record meeting video conersations and here are details you should follow.
Step 2.
Select audio recording source
Here, you should select the recording source from either Microphone or System Sound. Surely, you can also record both of them by toggling on the buttons.

Step 3.
Record meeting audio
When everything is done, the click of REC button will start meeting recording. Meanwhile, you can pause and resume the recording freely.

The stop option will get you into the preview window. Before clicking Save to export the meeting audio recording file, you are allowed to clip the meeting recording.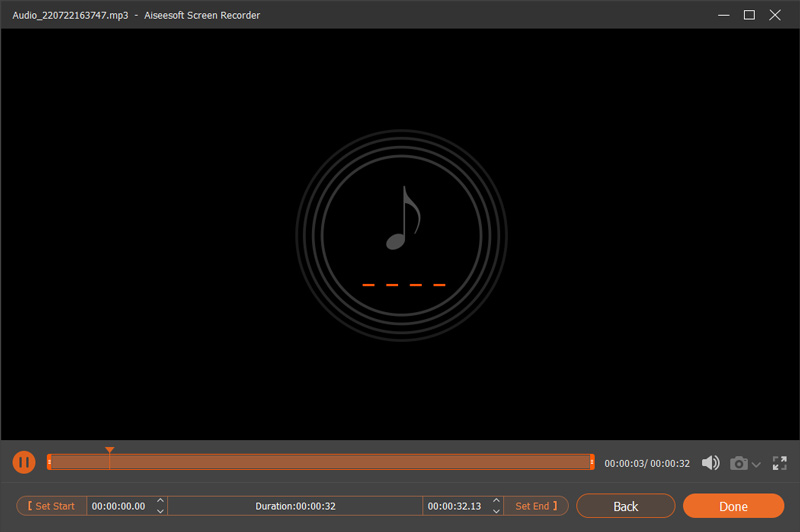 Do not like to save the audio recording as MP3? Just change the output format by clicking the gear icon to scroll down to Output tab to choose the audio format you want.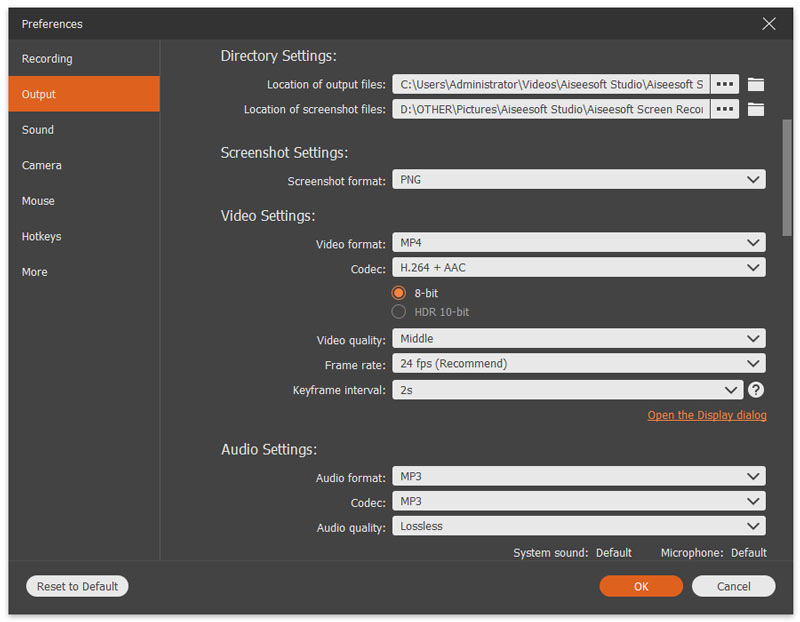 Part 4. FAQs of Meeting Recorder App
How long can Voice Memos record on iPhone?
The time length you can record on Voice Memos depends on the storage on iPhone. Generally speaking, it can record about 101 minutes of stereo uncompressed 44.1 KHz WAV video in 1GB storage.
Do meeting recorder apps notify others when starting a meeting recording?
The third-party apps listed in this post will not notify others when you starting a meeting recording. However, some built-in recording feature from Zoom, GoTomeeting, etc., will send the notification to the hosts and need the permission from the meeting host before recording.
Is it necessary to transcribe audio meeting recording into text?
Actually, it all depends on your needs. It will take some time to listen to the audio meeting recording and make notes from it. However, once the meeting language is not your native language and you cannot understand that, you can subscribe some audio-to-text service.
Conclusion
Recording a meeting is necessary to take every important note in a meeting. Which meeting recorder apps is the best one? This page lists the top 10 meeting recorder apps on PC, Mac, Android and iPhone, so that you can pick up the best one.
Whether you are looking for the free one, the easy one, or others, you could find it effortlessly.
Now, it is your turn.
Which one is the best one for you?
If we missed your favorite, let us know in the comments.

Leave your comment and join our discussion