Best Way to Combine VOB Files You Should Know
VOB, a container format primarily applied for DVD video media, has been increasingly popular. Standing for Video Object, VOB contains the DVD menus,subtitles, actual video, digital audio, images and streaming data from one DVD. Have too many .vob files, and want to combine these VOB files together? This article shows you the best VOB video combiner software.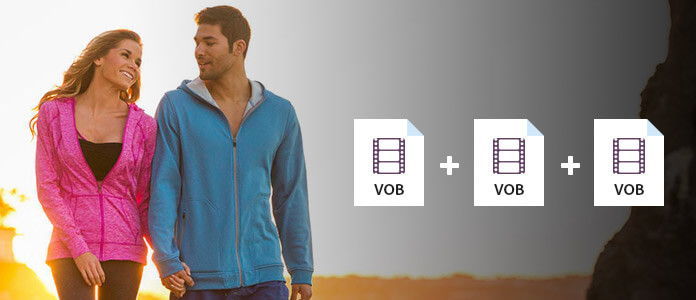 Part 1: Why to choose VOB Combiner
When you are looking for a free and useful VOB Combiner to help you handle multiple VOB videos, we strongly recommend the excellent Aiseesoft VOB Combiner for you. This VOB video combining software has a user-friendly interface and offers you the best video combining feature you to combine more than one VOB video file into one single VOB video without any hassle. Keep reading to learn about this useful VOB Combiner and learn how to combine VOB files.
Part 2: How to combine VOB files
Step 1 Download and install VOB Combiner
Download VOB Combiner on your Windows or Mac computer. This VOB Combining software offers an intuitive interface and you can operate the software without any complicated or professional techniques required.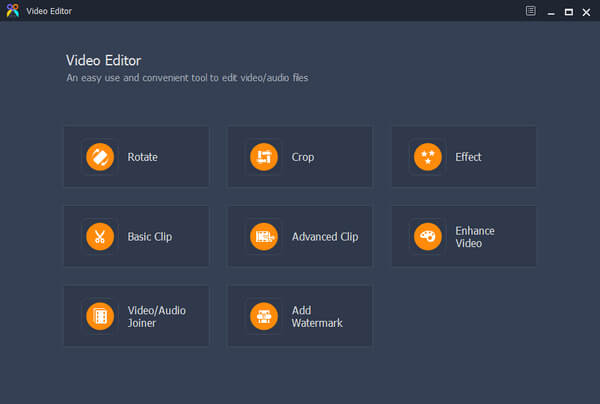 Step 2 Choose "Video/Audio Joiner"
This free VOB Combiner provides Video/Audio Joiner to let you easily combine VOB files.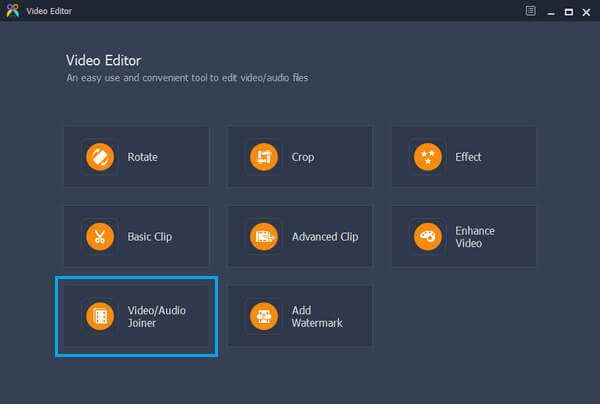 Step 3 Add VOB video files
Click on the option of "Video/Audio Joiner", and an editing window will pop up. Click the button of "Add File" to load over one VOB file, or just successively drag and drop the VOB video files into the interface for VOB video combining.
You can click the little triangle to adjust the VOB video order. If you want to add more VOB file, click on "Add File" to continue. If you want to remove one VOB file, just click the red cross.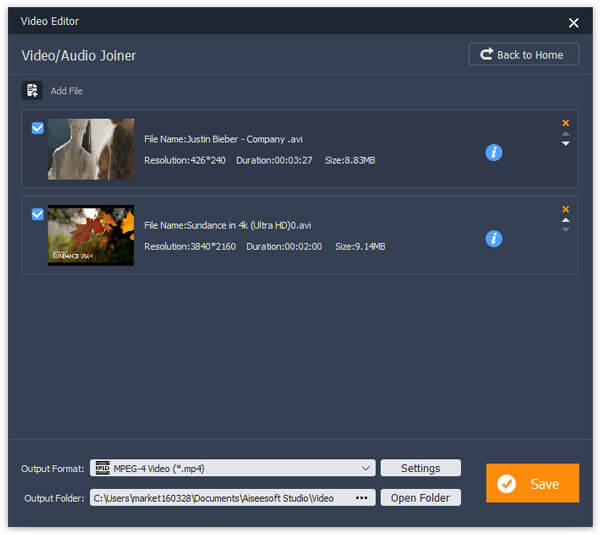 Step 4 Choose VOB output format
Click the option of "Output Format" from the bottom, and choose the suitable VOB format as the output format for your device. This VOB Combiner powerfully supports variouse video and audio formats. And you can type the word "vob" to fast find what you want.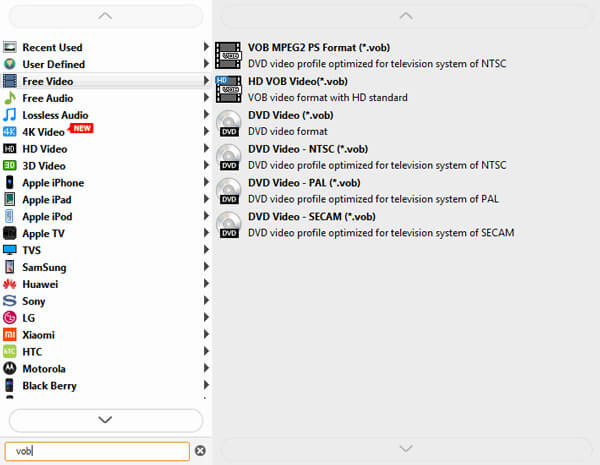 Step 5 Save and output VOB file
Choose the destination folder for the final combined VOB video file. And then click "Save" button to keep the VOB video combined by your selected VOB files. The video combining process will trigger immediately. When the VOB combining process is over, click on the button of "Open Output Folder" to check the combined VOB file.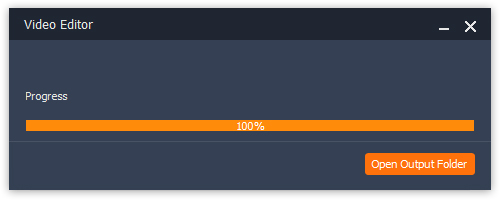 For more detailed information about how to use VOB Combiner, you can watch the tutorial video below:
If you want to find a combination of editing and converting VOB video file, you cannot miss Video Converter Ultimate.
For more information about Video Converter Ultimate, you can watch the video:
Free to leave your comment if you have any suggestion or advice about VOB Combiner.