Learn What Is iMyFone TunesMate and the Best Alternative Solution
Since Apple has given up iTunes, many iPhone users are looking for the alternative way to sync data between iOS and Windows. iMyFone TunesMate is one of the candidates. Everyone loves iPhone, but things get a little complicated when it comes to transfer data from iOS to PC or reverse. However, before downloading it, you may still have some questions, like how much does TunesMate cost, whether it is safe to use, etc. This article intends to answer these questions.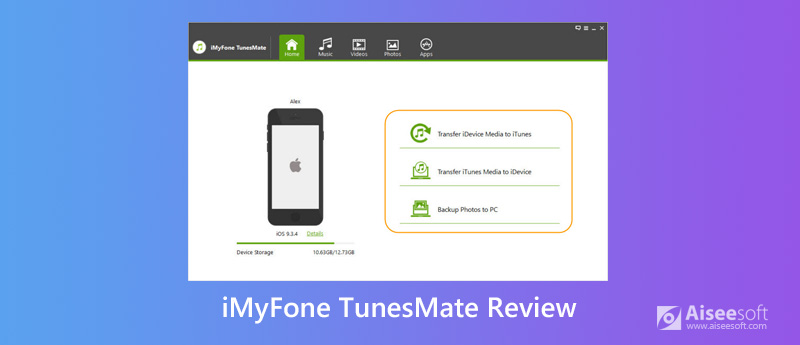 Part 1: Briefly Introduction and Review to iMyFone TunesMate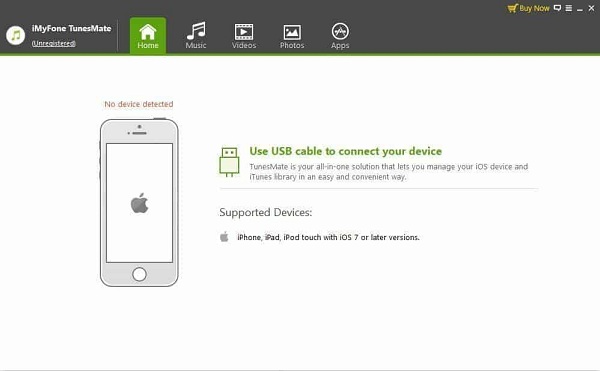 iMyFone TunesMate is a third-party iTunes alternative to Windows users who are using iPhone, iPad or iPod. Though iTunes is still available, it is not all that perfect. Then what TunesMate can do exactly?
1. Transfer data from/to iPhone to iTunes or computer.
2. Sync iTunes library from Windows to iOS without overwriting.
3. Repair damaged or corrupted iTunes library.
4. Manage iPhone apps on computer.
5. Let you sync, merge, or delete media files or apps.
6. Support music, movies, photos, audiobooks and more.
Briefly Review of iMyFone TunesMate
Pros:
The interface is user-friendly and allows you to find what you want quickly.
Since it transfers data through USB cable, it is faster than network.
The feature of iTunes library rebuild is effective.
It also offers a free-trial to help customers to try some features.
Cons:
The cost is a little too much compared to other similar software.
The free-trial does not unlock all features.
The interface is a bit outdated, though it does the job well.
It lacks the compatibility with Mac.
The developer did not update the software since April, 2020.
Part 2: Best Alternative to iMyFone TunesMate
Considering iMyFone TunesMate has so many drawbacks, you may need another software to help you sync data between iPhone and computer. FoneTrans, for instance, can meet your need and is easier to use.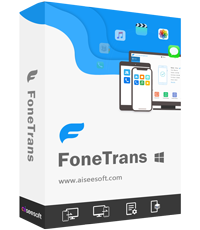 Downloads
FoneTrans – the Best Alternative to iMyFone TunesMate
Transfer data between iPhone and computer.
Support a wide range of data types, like music, video, ringtone, etc.
Preview and manage iPhone data before syncing.
Compatible with all iPhone and iPad running iOS 15 or earlier.
We use photo as the example to show you how does the iMyFone TunesMate alternative work.
How to Transfer Photos between iPhone and Computer
Step 1. Connect iPhone to computer
The software offers two versions, one for PC and the other for Mac. Install the right one on your computer and launch it. Next, hook up your iPhone to the computer with a USB cable. Then the iMyFone TunesMate alternative will discover your mobile and scan data on iPhone.
Tip: With iOS 13 or later, you need to enter your passcode to confirm the connection.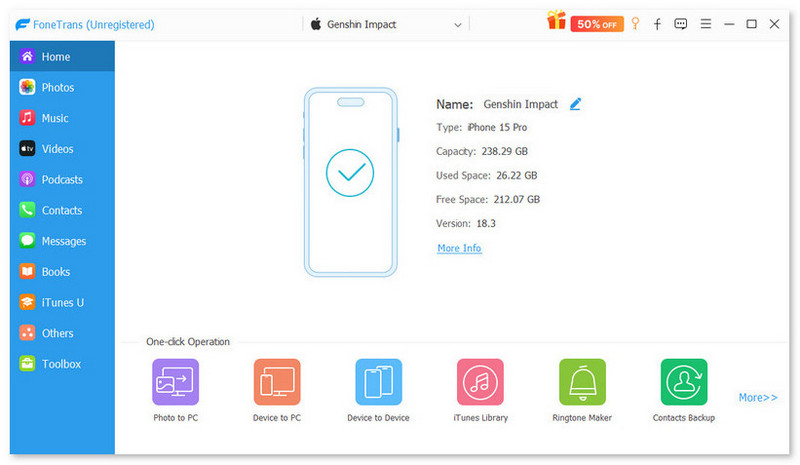 Step 2. Preview and manage iPhone data
After device scanning, all data will be organized by types. So, you can preview and manage iPhone files on computer easily. To view photos, go to the
Photos
tab from the left side and select the target album. If you want to delete unwanted photos, select them and click the
Trash-can
icon on the top menu bar.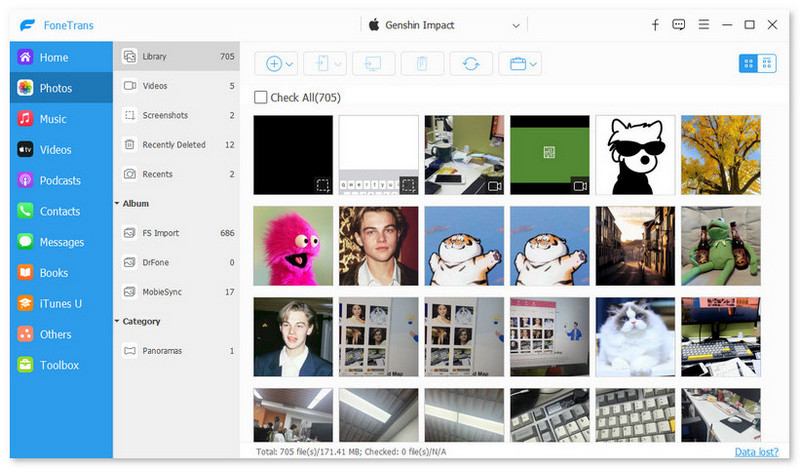 Step 3. Transfer data
To back up photos from iPhone to computer, check the box next to each of them, click the
Computer
icon at the top ribbon and choose
Export to PC
.
When it comes to add photos from computer to iPhone, click the Add button, then find the target photos on the popup dialog and click Open.
Wait for the data transfer to complete and disconnect your iPhone. Now, you can use your mobile device smoothly, such as free up space, browse new files.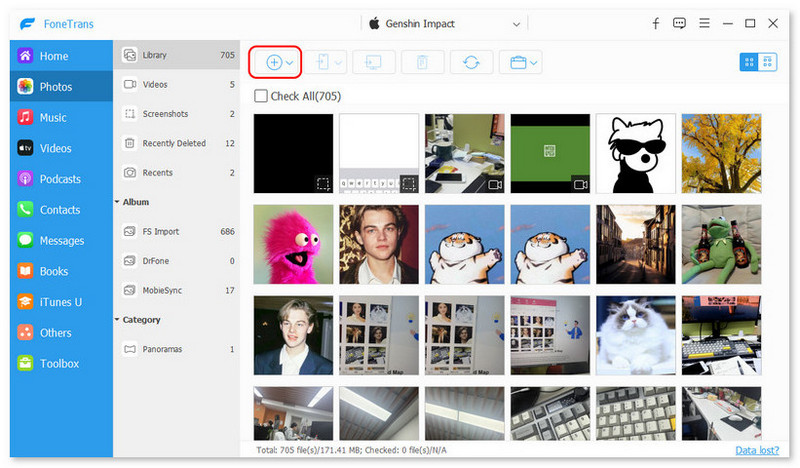 Part 3: FAQs about iMyFone TunesMate
Can I trust iMyFone TunesMate?
If you download the software from the official website or trusted sources, it is safe to use. Sometimes, antivirus software may treat it as malware. You can disable your antivirus temporarily.
How much does iMyFone TunesMate cost?
iMyFone TunesMate costs $59.95 and is a bit pricy, but you can get better deal when it discounts.
Can TunesMate transfer data via Wi-Fi?
No, it works with USB cables, so you cannot transfer data wirelessly. If your Lightning cable disappears or broken, you can try another program.
Conclusion
Now, you should understand what is iMyFone TunesMate, the benefits and shortcomings. It cannot be denied that it is a good way to transfer and manage data for iPhone users having a PC at the same time. However, it still needs to install iTunes. FoneTrans, on the other hand, is a more powerful data manager for iPhone users. It is not only easy to use, but also compatible with more types of iPhone data. If you have other questions, please leave a message below this post.

Leave your comment and join our discussion