iDump Review – iDump Pros/Cons/Alternative/FAQs for All iPod Users
If you want to know more about iDump, you can check this iDump review. This article explains what you can and cannot get from iDump software. You can know whether iDump is your best iPod media transfer software or not. For Windows 10 and Mac users, iDump is outdated and restricted. But don't worry about that. You can get a powerful iPod file transfer to sync and manage all iOS files on Windows and Mac here. Just read and check.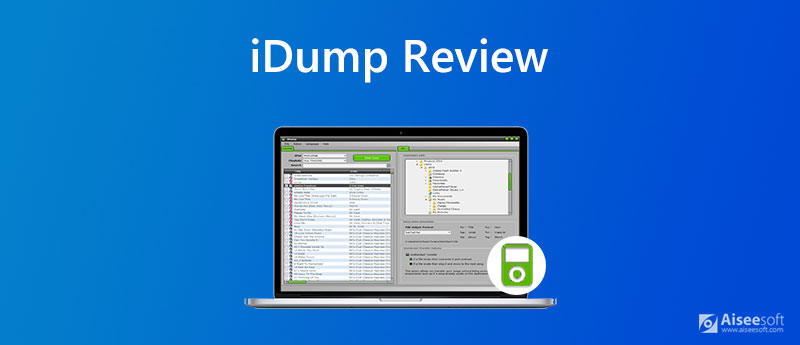 Part 1: iDump Review
Escsoft iDump allows users to transfer music and video files from an iPod and iTouch on Windows. iDump was released in the first generation of the iPod. So there is a long history in iDump. As for the detailed advantages and disadvantages of iDump, you can check the following iDump iPod manager review.
iDump Pros
1. iDump can transfer video and audio files from your iPod or iTouch.
2. iDump 2.0.7.0 is compatible with iTunes 12.1 after fixing the bugs.
3. Transfer the selected files with iDump instead of everything.
4. It is a free iPod transfer available on Windows 8/7/Vista/XP/Server 2008/2003/2000.
iDump Cons
1. There is no iDump for Mac and Windows 10 version.
2. iDump hasn't been updated for years. So iDump is not compatible with the newly released iPod and iOS versions.
3. iDump cannot detect your iDevice after connecting occasionally. You need to uninstall and reinstall iDump software manually to solve the problem.
4. Your computer may crash after using iDump. In some cases, you have to reinstall Windows to get your computer to work again.
5. The IDUMP.EXE is not a valid Win32 application error that occurs frequently.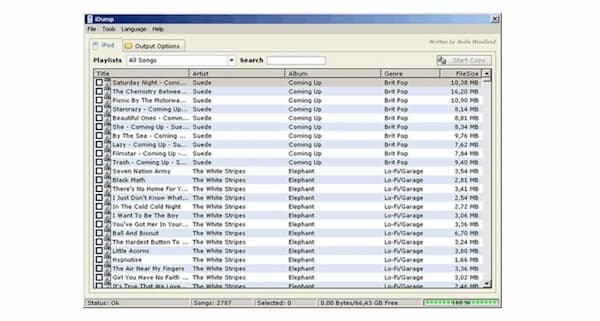 Part 2: iDump Alternative for All iPads
iDump is a free but limited iPod transfer for Windows users. If there is no Windows computer around you, or you want to transfer other iPod files flexibly, you can run FoneTrans as the iDump alternative. The iOS data transfer can sync and manage not only media files but also photos, notes, contacts, call log, eBooks, and more. You can transfer data among the latest iOS device, computers, and iTunes seamlessly. Moreover, you can use the built-in music editor to manage and edit iPod music files with ease.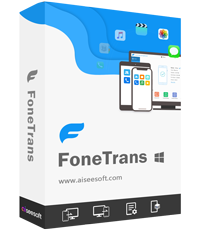 Downloads
Transfer any music file among iPhone, iPad, iPod, Windows, Mac, and iTunes.
Edit ID3 information to fully control the output songs, albums and playlists.
Convert music format automatically for iOS compatibility.
Create, delete, and manage playlists for your listening habit.
Open, play, and organize all iPod files through FoneTrans directly.
Support iPod touch 7/6/5/4/3/2/1, iPod nano, iPod Shuffle, iPod mini, iPod Classic, iPod, iPhone 12, and more running the latest iOS 15 version.
Step 1:
Free download, install, and launch FoneTrans on your Windows or Mac computer. Use a USB cable to connect your iPod to the computer. You can see the detected iPod information on the main interface.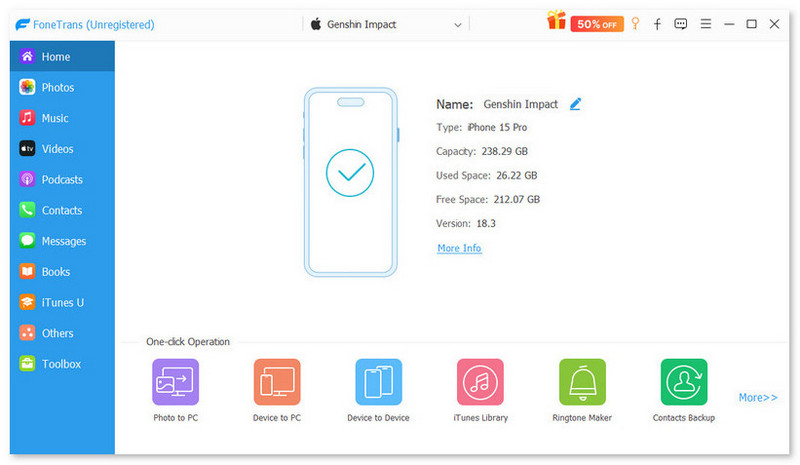 Step 2:
Go to the Music section. Open any folder or playlist to find the song you want to transfer. Click the
Export to PC
icon on the top toolbar. Set a destination folder to store your selected iPod music.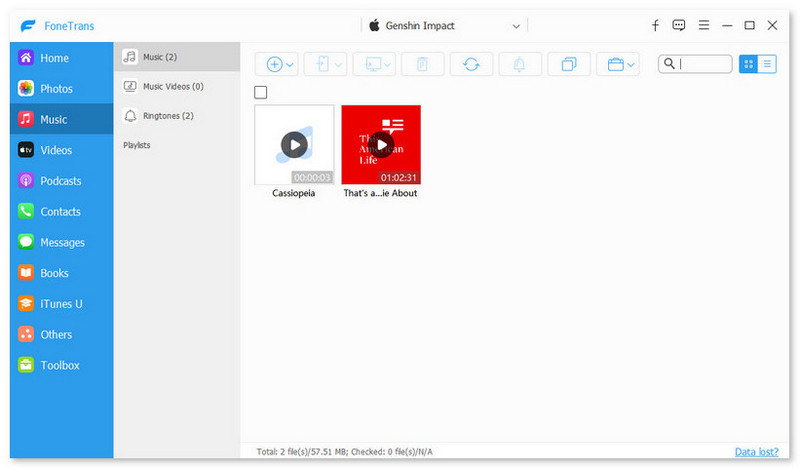 Step 3:
If you want to move songs from your computer to iPod, you can click the
Import to Phone
icon beside. Browse and choose the target files for iPod transferring.
Part 3: FAQs of iDump
Can you use iDump to transfer files between iPhone and iPod?
No. iDump is designed for iPod users only. You can use FoneTrans to transfer data between all iOS devices, including the latest iOS 15.
Can you organize the music library with iDump?
No. iDump does not support music organizing and editing. You can transfer the selected music files from and to iPod only.
Can you rebuild iTunes library with iDump?
Yes. You can run iDump 2.0.7.0 version to transfer files with iTunes 12.1.
Where to download iDump?
There is no official website for iDump software. You can free download iDump from Download.cnet and Softpedia.
All in all, you can decide whether iDump is worth to use according to the above iDump review. Generally speaking, iDump used to be a good iPod file transfer. As time goes by, iDump is outdated. Some new iPod devices are not supported by iDump. If you buy an iPod recently, you had better use FoneTrans to transfer and manage iOS files.

Leave your comment and join our discussion