Syncios Review and Best Syncios Data Transfer Manager Alternative
Tired of using iTunes sync way to transfer various iOS data between iPhone/iPad/iPod and PC/Mac?
You should be familiar with iTunes if you are an iOS user. But we have to admit that, most people don't like iTunes and its data transferring solution. When you look for a good iOS data transfer, you may finally turn to the popular Syncios.
Syncios is an easy-to-use iTunes alternative. Besides a great alternative to iOS management app to iTunes, it can also serve as an Android data manager. It offers a simple and straight-forward way to transfer and manage all types of iOS and Android files.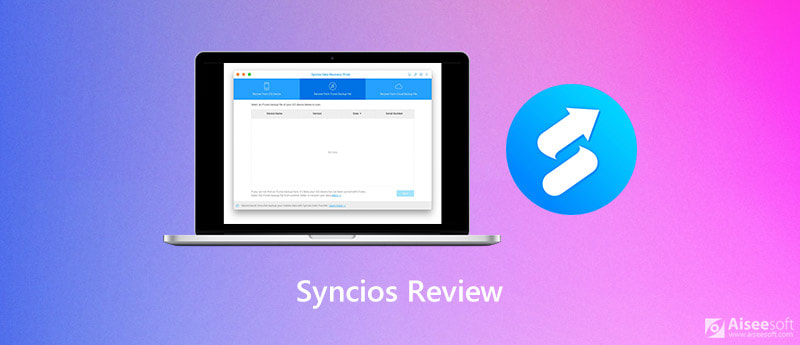 How do you think of Syncios data transfer? Here in this post, we like to give you a full Syncios review. You can get a clear understanding about its main features. Also, you can learn how to use Syncios to transfer and manage your data. At last, we will share a great Syncios data transfer and manager alternative for you to choose from.
Part 1. Syncios Review - What Is Syncios Data Transfer
Syncios is an all-featured iOS and Android data transfer and manager. It is a popular management tool for all smartphones.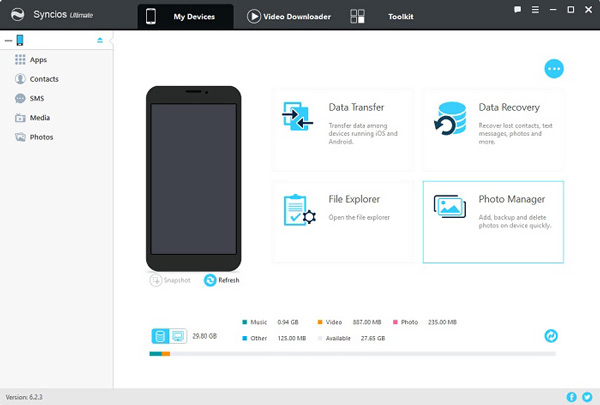 Some Syncios pros review
Syncios provides you with a simple way to transfer all kinds of data including music, videos, photos and more files between iPhone, iPad, iPod touch, Android device and computer.
Besides the transferring feature, Syncios allows you to selectively back up and restore many frequently-used data like contacts, messages, songs, videos, pictures, call logs, apps, eBooks and more.
Syncios also carries a powerful contacts management feature. It enables you to de-duplicate contacts, add new contacts, edit contact information, delete contacts and do other operations with ease.
Apart from the basic functions above, Syncios is equipped with portable video and audio converter feature. It is able to convert video and audio files based on your need. Make your own free ringtones from your favorite music without ever buying from iTunes Store with Ringtone Maker. You can also make free text tone with this ringtone maker tool.
Some Syncios cons review
Syncios provides users with an easy way to transfer and manage all kinds of data on iOS and Android device. But there are still some negative reviews of Syncios.
Syncios won't offer you the latest version to download. You may take a long time to download an old Syncios version. When you want to use Syncios to transfer or manage data, it prompts that you need to update the software. If you choose to update it, you have to pay first.
Syncios can't detect your device and connect successfully. When you connect your device to it, nothing happens, even after you tap trust on your phone. You can only get a No device is detected message.
It may take a long time to load various files on your device. Sometimes, it will freeze when you connect your device to the Syncios transfer and manager.
While the usage of Syncios, many users also face the app crash problem. What's more, in some cases, Syncios can't access and show all files on your phone, especially for some pictures and call logs.
Part 2. How to Use Syncios to Transfer Data
Syncios is an all-in-one mobile data manager which can help you transfer, backup and manage various iOS and Android data. It is compatible with both Windows and Mac. It highly supports any mobile device even with the Android 10 and iOS 15. The following guide will show you how to use Syncios to transfer your phone data.
Step 1.
First, you need to go to the official site of Syncios and download Syncios on your computer. After that, launch Syncios and connect your device to computer. For the first connection, you need to take a few minutes to install some necessary components on your system.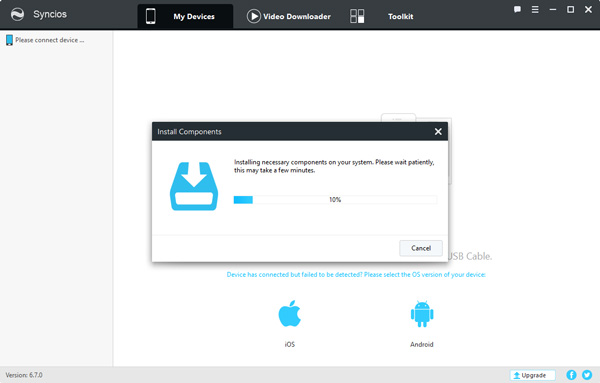 Step 2.
After connecting successfully, you can click Media, Photos, Ebook, Apps on the left and then check detailed information on the right.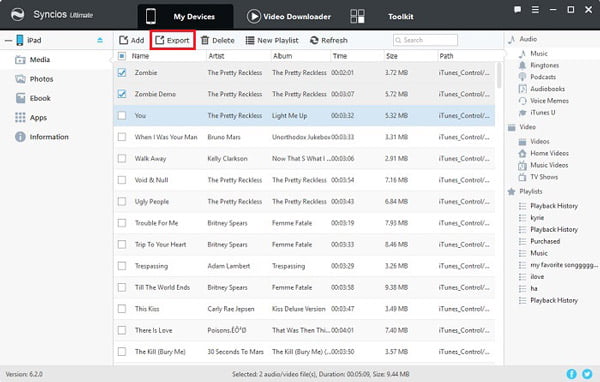 Step 3.
Choose the items you want to transfer and then click on
Export
button to transfer them to the target device. If you want to copy files from computer to your iPhone or Android device, here you can click the
Add
button.

Part 3. Best Syncios Alternative to Transfer and Manage Your Data
You can get a full Syncios review from the first part. What's more, you can learn how to use Syncios at the second part. If you want more iOS and Android data transfer options, you can give the best Syncios data transfer alternative, MobieSync a try.
MobieSync is specially designed to transfer all types of iOS and Android data including pictures, music, videos, contacts, call logs, messages and more between iPhone, iPad, iPod, Android phone and computer.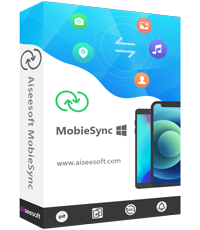 Downloads
MobieSync - Best Syncios Alternative
One-click way to sync and manage any iOS and Android files
Transfer various data including videos, music, contacts, videos, messages, etc.
Backup & Restore function to help you backup and restore all types of data
Convert HEIC to JPEG/PNG and create your own phone ringtones
Support any Apple products, Samsung, Google, HUAWEI, LG, Sony, and more.
Step 1.
Double click on the download button above to free install and run this Syncios alternative on your computer. Ensure you download the right version.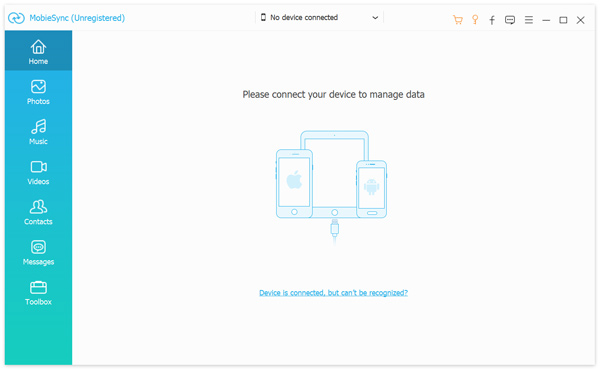 Step 2.
Connect your phone to it with a USB cable. After connecting successfully, you can see some basic information of your device displays on the interface.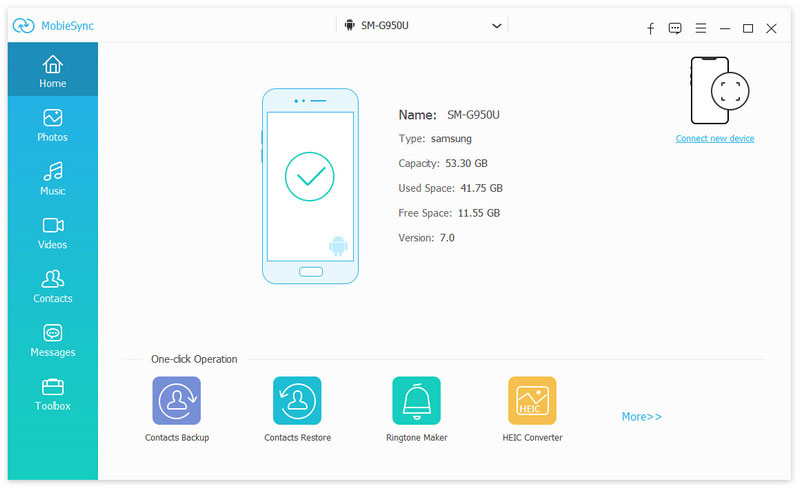 If you want to transfer data between two devices, here you should connect both devices to your computer.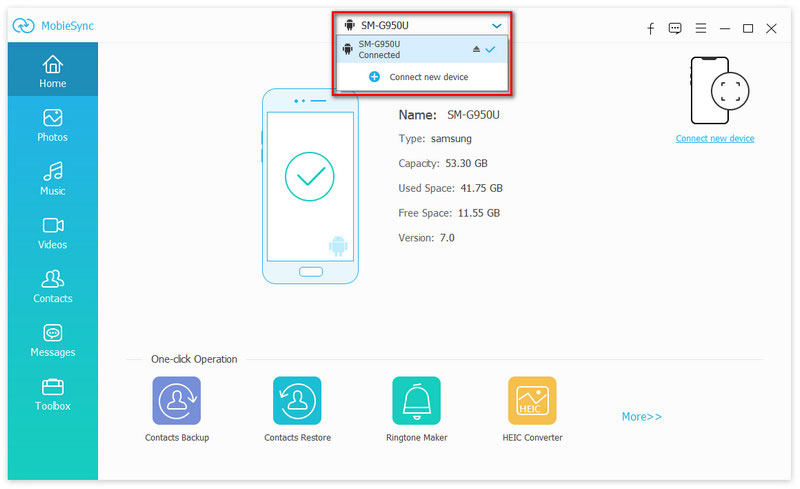 Step 3.
Some frequently-used files will be listed in categories on the left panel, such as Music, Photos, Videos, Contacts, Messages and more. You can click on the specific data type and then preview them on the right window.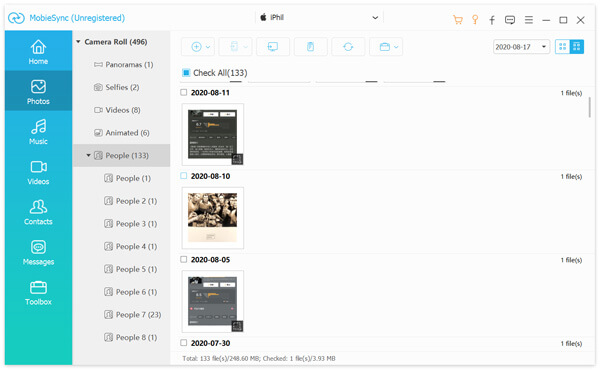 Step 4.
Select the files you want to transfer and then click the
computer
icon or
phone
icon to copy all the selected data to these.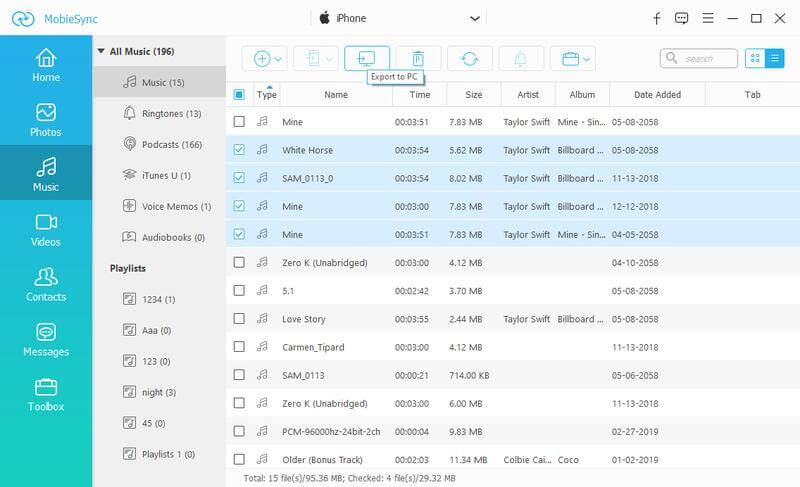 Besides the data transfer and manage features, this Syncios also carries many other functions. You can click the Toolbox on the left and then use more features like contacts backup and restore, ringtone maker, HEIC converter, data recovery, and many more. Just free download it and have a try.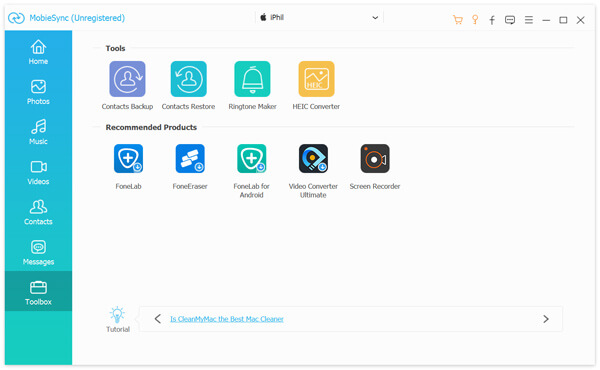 Part 4. FAQs of Syncios Data Transfer and Manager
Frequently Asked Questions
Question 1. Is Syncios data transfer safe?
Yes. You can use Syncios to transfer all types of iOS and Android data. You don't need to worry about your privacy or data loss issue.
Question 2. How much does Syncios cost?
Syncios is not a free data transfer and manager tool. Now you need to pay $44.95 for the Syncios Manager Ultimate.
Question 3. How to transfer files from PC to iPhone?
To add files from computer to iOS device, you can rely on iTunes. If you are not satisfied with its sync way to transfer data, you can use either Syncios or the recommended MobieSync to transfer data between computer and iPhone.
Conclusion
We have mainly talked about Syncios in this post. We give you a detailed Syncios review to help you better know its features. Moreover, we introduce you with a great Syncios data transfer and manager alternative to help you better manage various files on your iPhone, iPad, iPod and Android device. If you still have any question about the Syncios or the data transferring, you can leave us a message in the comment.

Leave your comment and join our discussion