5 Best FLV Recorder Software to Capture Online Videos for Watching Offline
FLV is the container file format used to deliver digital video content through the internet using Adobe Flash Player. Although the plugin has been stopped supporting by most web browsers, this video format is still widely used on streaming platforms. The biggest advantage of FLV is creating small file size. This article will share and review top 5 paid and free FLV recorders for Windows and Mac.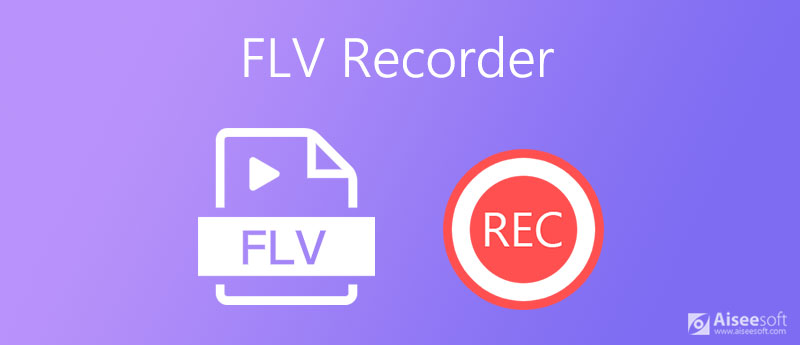 Part 1: Top 3 Paid FLV Recorders
Top 1: Aiseesoft Screen Recorder
When recording FLV, the video quality is the biggest concern. Therefore, a good FLV recorder almost determines the output quality. That is why Aiseesoft Screen Recorder appears on the top of our list. It utilizes advanced technology to optimize screen recordings.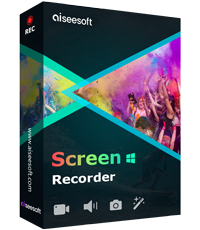 Downloads
Aiseesoft Screen Recorder – Best FLV Recorder
Record online videos and everything on your screen.
Save video recordings in FLV format without quality loss.
Automatic record live videos if you configure schedules.
Preview screen recording with the built-in media player.
How to Record Online Video with the Best FLV Recorder
Step 1. Install FLV Recorder
The best FLV recorder offers two versions, one for PC and the other for Mac. Install the right version on your computer according to the system and launch it. Choose the
Video Recorder
option to enter the main interface. To switch video format as FLV, click the Settings icon to open the
Preferences
dialog.

Step 2: Record a video
There are four sections in the main interface and the different combination can perform various task. If you just want to record online video, turn on
Display
and set the recording region, enable
System Sound
, while disable
Webcam
and
Microphone
. When the video is ready, click the
REC
button to begin recording it.

Step 3: Save FLV recording
As long as the video finishes, click the
Stop
button to enter the preview window. Play the video recording and click the
Save
button if you are satisfied.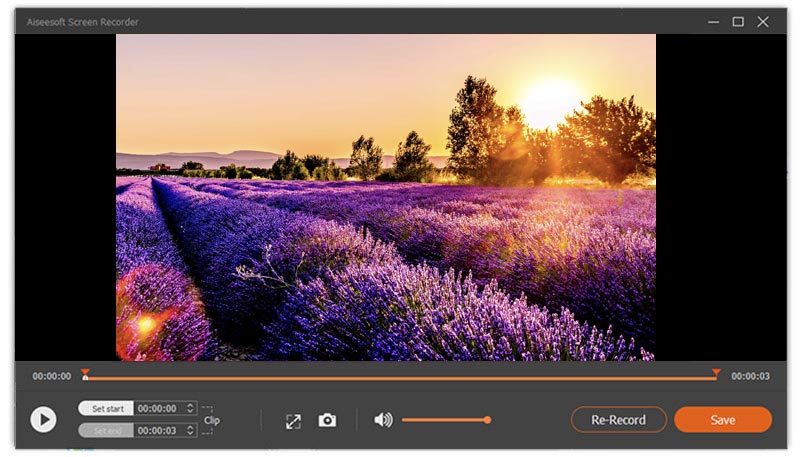 Top 2: Snagit

Snagit is one of the best FLV recorder tools on market. It comes with additional image editing features to add personality to your video recordings. It provides a 15-day free-trial, so that you can try it before purchasing.
PROS
Record videos on desktop without lag.
Include a recording editor.
Convert recordings to animated GIF.
PROS
You have to register with your email.
It only provides minimal video editing features.
Top 3: Debut Video Capture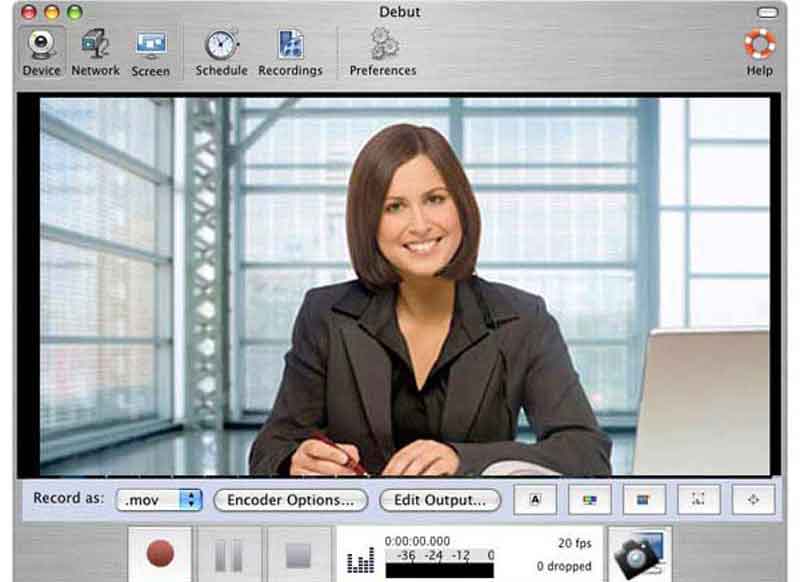 Debut Video Capture is another FLV recorder worth you to use. It is able to capture video from your desktop or webcam. More importantly, it enables you to save video recordings in FLV, MP4, MOV, AVI, etc.
PROS
Record video along with audio.
Use shortcuts to control recording.
Provide a free version for personal use.
PROS
It takes a while to render recordings.
The interface looks outdated.
Part 2: Top 2 Free FLV Recorders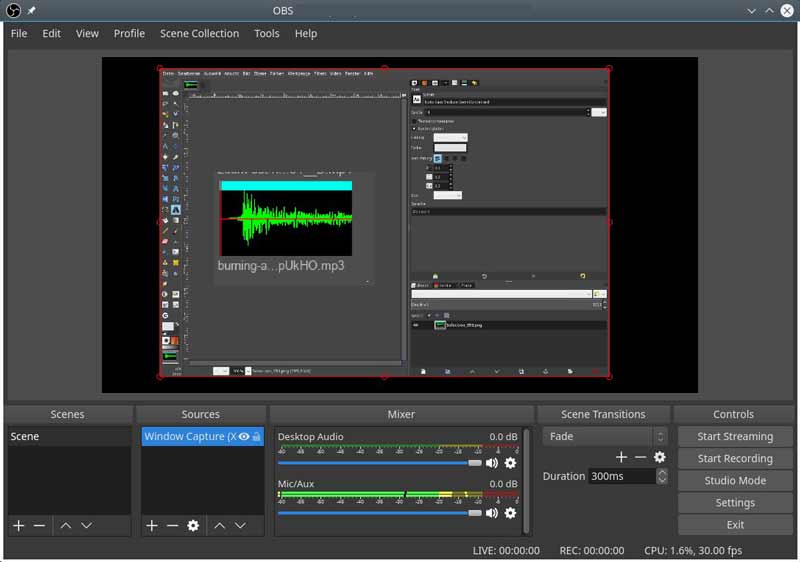 OBS Studio is a well-known FLV recorder around the world. Since it is open source, everyone can use it for free. It can meet your basic need on screen, video and gameplay recording. Moreover, you can use record Blu-ray on OBS Studio.
PROS
Totally free of charge.
Record multiple sources.
Stream screen to YouTube or Twitch.
PROS
It can only save recordings in FLV and MP4.
It lacks video editor.
Top 2: ShareX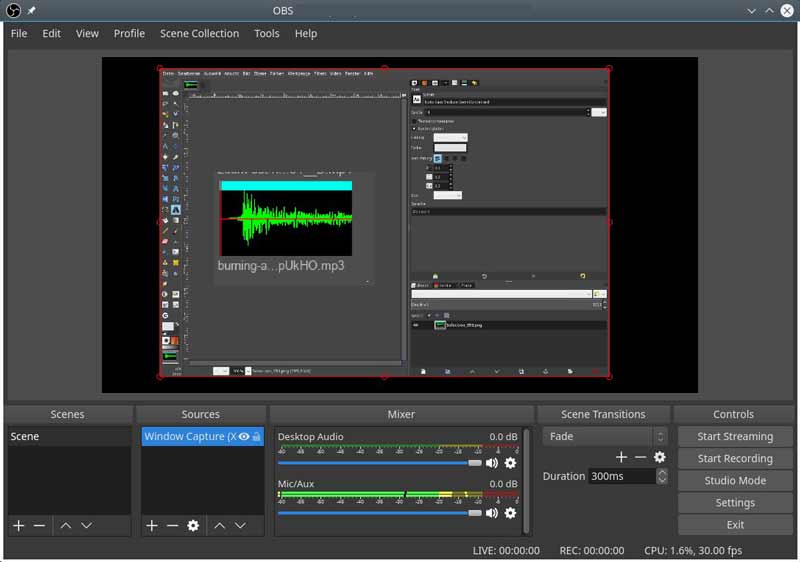 ShareX is another free FLV recorder for PC since it is open source too. It lets you record any area of your screen and share directly. It also allows you to take scrolling screenshots for web pages.
PROS
Open source and free.
Include an editor.
Highly customizable.
PROS
The editor is pretty simplistic.
The interface looks messy.
Part 3: FAQs of FLV Recorder
Can I record FLV with VLC?
VLC is capable to record FLV videos on desktop. However, it only supports to save recordings in MP4 format. If you want to save video recordings to FLV, you will need a video converter.
Why I cannot upload FLV to YouTube?
YouTube does support FLV as video upload format. If your FLV videos cannot be uploaded to YouTube, you can convert them to other formats, such as MP4, WebM and more.
Is FLV still using?
Yes, although Adobe Flash Player plugin has been stopped, FLV is still a commonly-used video format online and on digital devices.
Conclusion
Now, you should master top 5 FLV recorders for Windows and Mac. Some of them require you to purchase the license. Others are free to use. You can read our review and pick the most appropriate one based on your situation. If you mind the video quality, Aiseesoft Screen Recorder is the best option. Have more questions? Please feel free to leave a message below this post and we will reply on it.

Leave your comment and join our discussion