Review of iSpring Free Cam and iSpring Pro Screen Recorder
Are you using the iSpring Free Cam or the free trial of iSpring Cam Pro? Can't decide if you should buy the iSpring screen recorder?
iSpring brings Free Cam and its paid version, iSpring Cam Pro to help users record computer screen, edit recordings and share captured files to video platforms like YouTube with ease. iSpring screen recorder allows you to capture video with full screen, an application window and custom region. It offers a simple way to record screen, edit captured video and share it.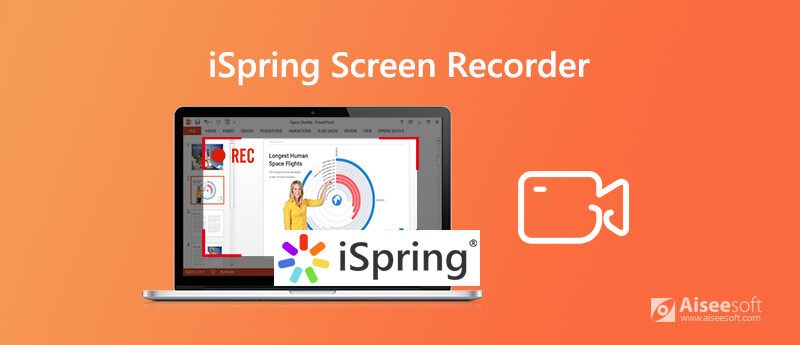 You are allowed to use iSpring Free Cam or Cam Pro free with some function limits. The paid version of iSpring screen recorder costs $227/year, quite expensive. To help you know more about the iSpring screen recorders, here we give you a relatively detailed review of them. You can easily decide if you should pay for it after reading the iSpring screen recorder review.
Part 1. iSpring Screen Recorder Review
iSpring Free Cam is a free screen recording tool that can help you create screencasts, edit recordings, and directly upload captured video to YouTube. As a free screen recorder, iSpring Free Cam won't put any watermark to your recording files. What's more, there is no time limit for the video recording.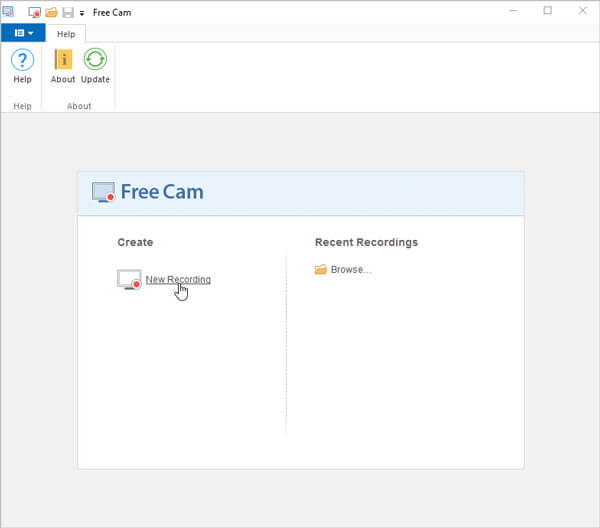 As it mentioned above, this free iSpring screen recorder allows you to make a recording of the entire computer screen, a selected area or an active window. In addition, it enables you to record a voice over with your microphone and capture sound from system audio. After the screen recording, you can freely trim the captured video and remove the unnecessary parts. iSpring Free Cam also has the capability to remove background noise and polish the captured audio. You have to admit that, Free Cam is one kind of all-featured video and audio recorder.
With a clean and intuitive interface, this free iSpring screen recorder can give you a great screen recording experience. What you should concern is that, iSpring Free Cam can only output WMV video, and it only works with Windows system.
iSpring Cam Pro is the paid version of Free Cam. Comparing with Free Cam, it carries more screen recording and editing features. Besides the basic screen recording, Cam Pro allows you to record webcam with high quality. What's more, it enables you to add annotations and hot key hints. After recording, you can output the recording as an MP4 file.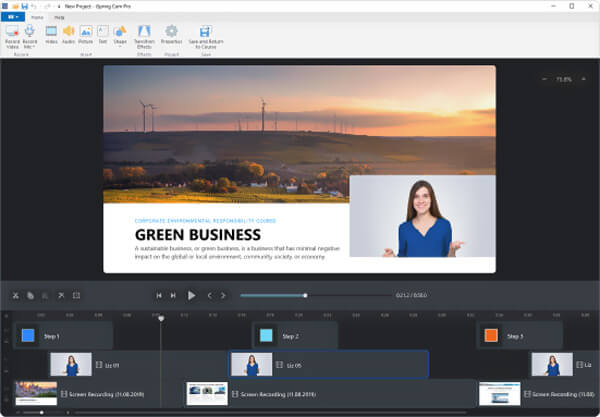 iSpring Cam Pro can offer you a higher video recording quality. It can help you capture screen up to 1080p. The free iSpring screen recorder only allows you to record 760p video. What's more, Cam Pro is able to capture a separate voice-over, add video/audio clip or text to the recording, adjust effects, and share to LMS/cloud and so on. You need to pay $227/year for the Pro version.
Part 2. Top 3 Alternatives to iSpring Screen Recorder
Are you willing to pay $227/year for the extra functions of the iSpring screen recorder? In fact, you can check the 3 best iSpring Screen Recorder alternatives below and then make your decision.
Aiseesoft Screen Recorder is a famous and easy-to-use video audio recording tool which can help you record any activities on your computer with high quality. It has the capability to capture high-quality video even up to 4K. More importantly, its advanced acceleration technology guarantees that you can record video smoothly with low CPU usage.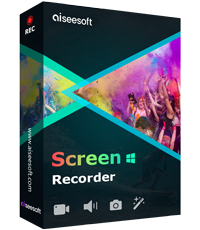 172,896 Downloads
Screen Recorder - Best iSpring Cam Pro Alternative
Best iSpring Screen Recorder alternative to capture your computer screen.
Record any online videos, calls, meetings and other activities with real HD image quality.
Capture computer screen with full screen, specific window or custom region.
Powerful editing features and output recording in MP4, MOV, WMV, MP3, AAC, M4A, etc.
2. ShareX
ShareX is an open-source and ad-free video recorder. It can be a great iSpring screen recorder alternative to help you capture computer screen. It provides you with hotkeys to better control the recording process. It also enables you to add video/music clip or image to the captured video. But ShareX may output a low-quality gameplay recording file. It doesn't offer the webcam recording and editing features.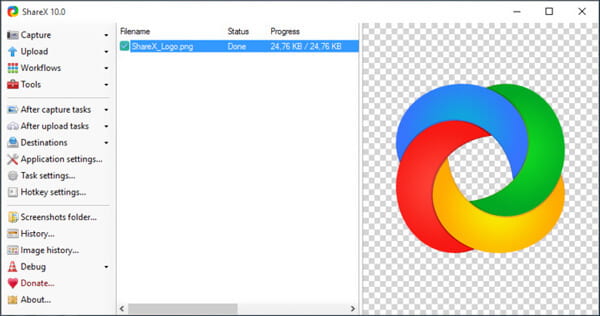 3. CamStudio Screen Recorder
CamStudio is another popular video recorder that allows you to record online videos, video/audio calls, online meetings and other activities on your computer. The recording file will be saved in AVI format by default. This iSpring screen recorder alternative is designed with a built-in SWF Producer which can turn captured AVI video into Streaming Flash videos with ease. CamStudio also enables you to create a screen-in-screen video. However, many users complain about the audio not recording issue of the CamStudio Screen Recorder.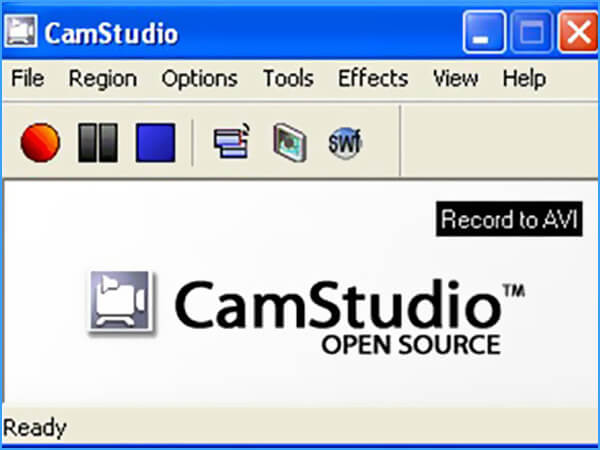 Part 3. FAQs of iSpring Screen Recorder
Question 1. Is iSpring screen recorder free?
Question 2. Does iSpring screen recorder work on Mac?
Either iSpring Free Cam or Cam Pro has a Mac version. You can only use the iSpring screen recorder on a Windows computer.
Question 3. How do I add an iSpring to PowerPoint?
To add an iSpring file to PowerPoint, you need to click on "File" on your PowerPoint software and then choose the "Options". When you enter the Options window, you can click the "Add-Ins" tab in the sidebar. During this step, you need to enable the "iSpring Add-In" from the list of "Disabled" items. After that, you can restart your PowerPoint and then add iSpring to it.
After reading this post, you can learn more about the iSpring screen recorder, including iSpring Free Cam and Cam Pro. Moreover, we make a list of 3 best iSpring screen recorder alternatives for you to choose from. You can choose your preferred one and have a free trial. Leave us a message if you still have any questions.

Leave your comment and join our discussion