5 Best Open Source Screen Recorders for Windows 10/8/7 PC and Mac
While the daily usage of your computer, you may frequently have the need to capture your computer screen. Do you know how to free capture video or audio files on Windows 10/8/7 PC or Mac?
You should know that, there are many open source screen recorders offered on the internet that can help you record all types of activities happened on your computer. The question is, what is the best open source screen recorder and which one you should use?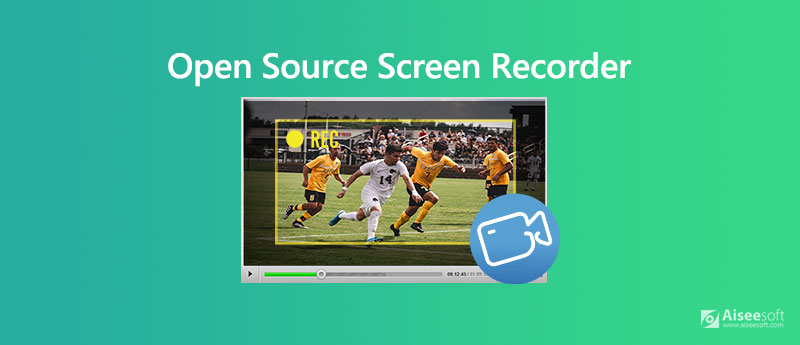 Most open source video capture tools are free and full-featured. But some poor-designed screen recorders may produce video/audio in a quite low quality. Considering that, we like to share 5 great open source screen recorders for you to choose from.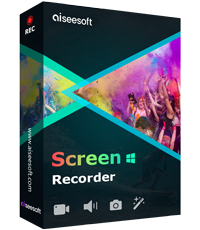 Downloads
Professional Screen Recorder for Winodws/Mac
Record any video and audio on Windows 7/8/10 PC and Mac with high quality.
Support 4K UHD video recording up to 3840 x 2160 resolution.
Create a picture-in-picture screen recording while the video game playing.
Capture online live videos, 2D/3D gameplay, webcam, video/audio chats, music and more.
Advanced hardware acceleration technology to capture screen with low CPU, GPU and RAM.
Offer powerful editing features and output recording in any popular video/audio format.
Different open source screen recorders will provide a range of differing recording and editing features. You can pick your preferred one based on your specific needs. In the following parts, we will introduce you with top 5 screen capture tools.
NO.1 Open Source Screen Recorder - CamStudio Recorder
CamStudio is a popular open source screen recorder which enables you to capture any video and audio on your computer with high quality. It provides different download versions for Windows 10/8/7 PC and Mac. This open source video capture software has the capability to capture computer screen with entire screen or any selected portion.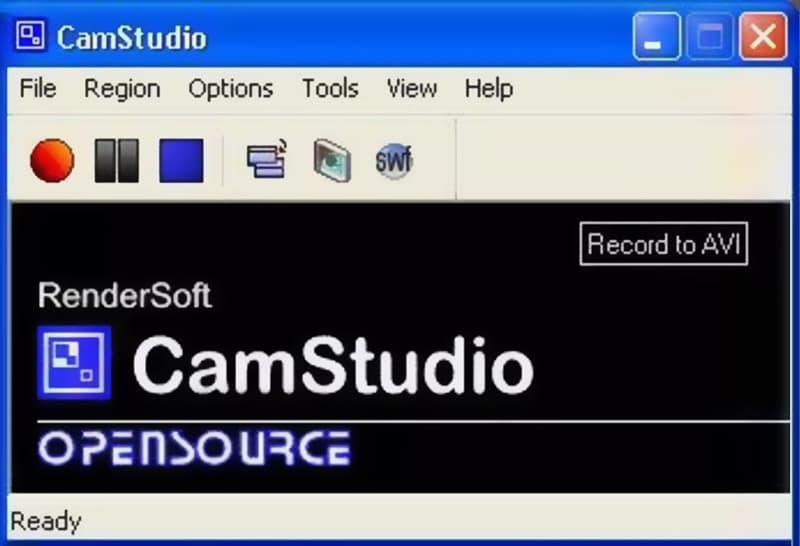 CamStudio recorder allows you to place screen captions and overlay your webcam video on top of the content you are recording. With its built-in SWF Producer, it can record AVI videos and turn those recordings into lean, mean, bandwidth-friendly Streaming Flash videos. One thing you should concern is that, this open source screen recorder doesn't carry any editing features.
NO.2 Open Source Screen Recorder - OBS Studio
OBS Studio is one of most popular open source screen capture tools. Besides the screen recording feature, it also offers a great live streaming service. This open source screen recorder enables you to capture any activities on Windows 10/8/7 PC, Mac and Linux. There is no time limit of the video recording.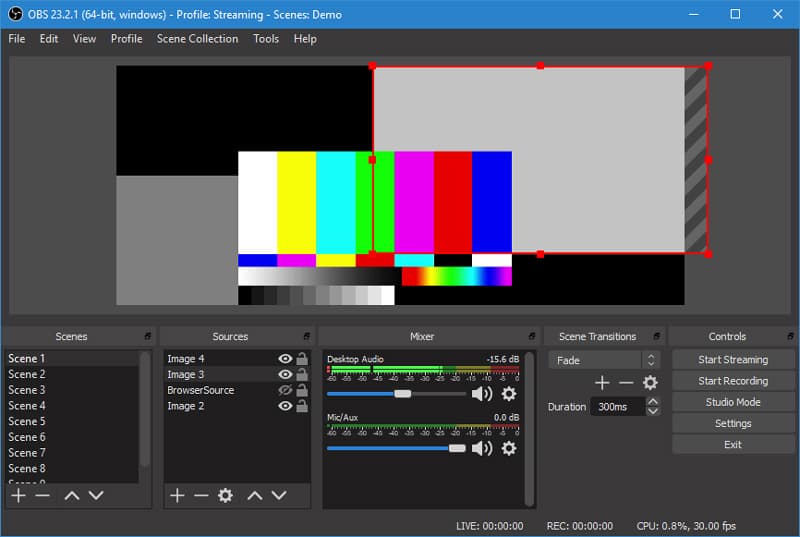 OBS Studio is able to record computer screen with full screen or custom region. It allows you to record any video or audio from computer screen, webcam and microphone. This open source screen capture is specially designed for content creators and live streamers. It offers an intuitive audio mixer with per-source filters like noise gate, noise suppression and gain. This free video recorder won't add any watermark to the recordings. Fix OBS black screen issue here.
NO.3 Open Source Screen Recorder - ShareX
ShareX is an open source screen recorder which provides you with a fast screen recording with unlimited features. This free video capture allows you to record any video with full screen, active window or customized area. ShareX is designed with an "Automated Capture" feature to guarantee you can have a great screen recording experience.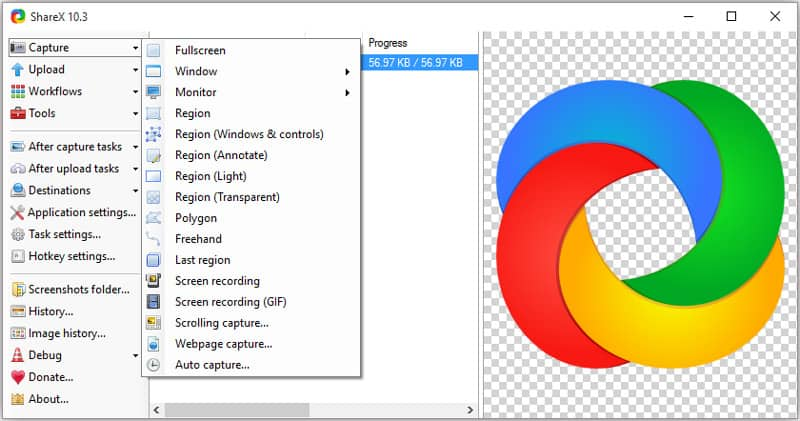 ShareX has many useful settings to help you custom your recordings. It allows you to freely adjust effects, drawings and region based on your need. This open source screen recorder won't set any watermark or duration limits on your recordings. It will output your recorded video in MP4 or GIF format. You can also directly upload recordings to YouTube or other video sharing platforms.
NO.4 Open Source Screen Capture - Captura
Captura is another popular open source screen recording software which allows you to capture any activities from computer monitor and webcam. It can record capture screen from custom regions, windows, or screens. While the screen recording, you won't see any annoying ads.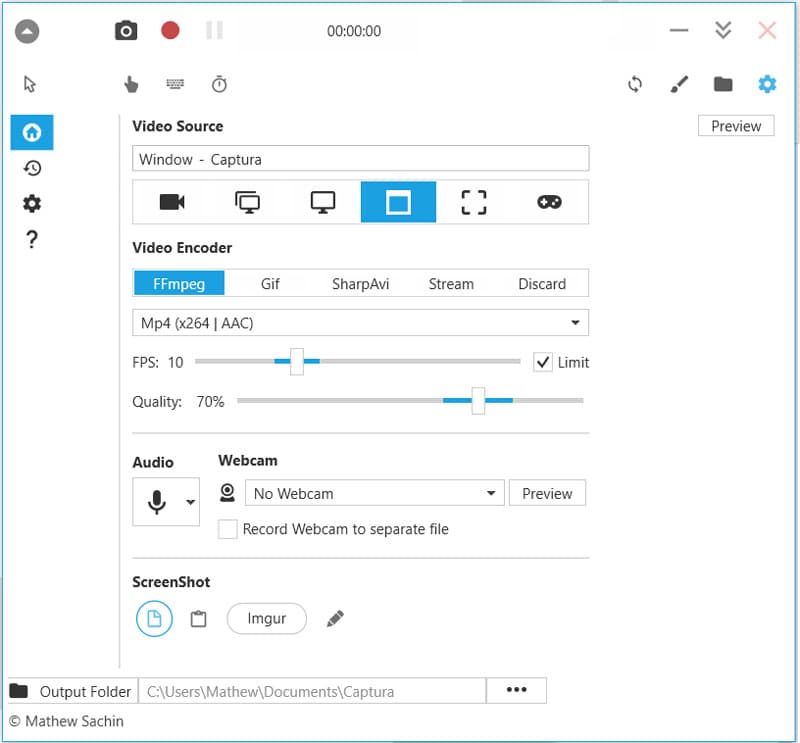 This open source screen recorder is equipped with some hotkeys to help you get the full control of the screen recording. It has the capability to mix microphone input audio and output speaker audio with ease. Captura also allows you to capture DirectX Fullscreen games with the Desktop Duplication API. It will output your recording as an MP4, AVI or GIF file.
NO.5 Open Source Video Recording Software - FlashBack Express
FlashBack Express is our last recommendation in the list of open source screen recorders. This all-featured video recording software enables you to record any region of your computer screen. It also allows you to capture your own face from the webcam. Similar to other screen recorders like Camtasia Screen Recorder we recommended above, FlashBack Express won't put any watermark and recording time/length limits.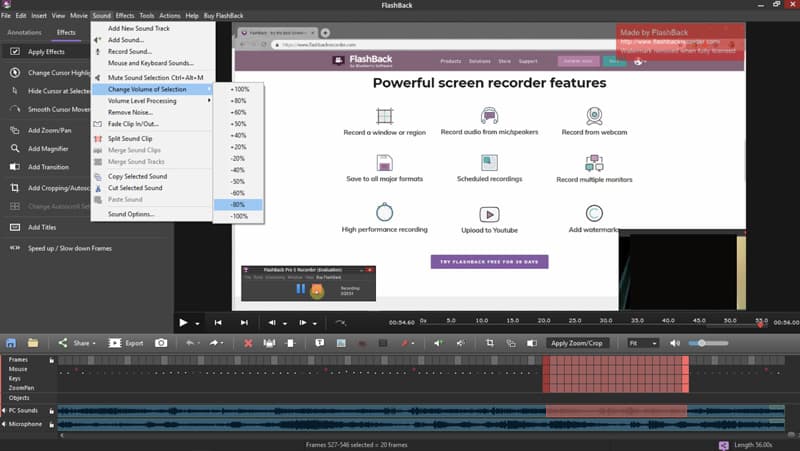 Flashback Express can save your recording in MP4, AVI, or WMV format according to your need. This open source screen recorder carries some editing features for you to edit the captured video. You can trim recording or crop video to output a video you really like.
FAQs of Any Video Recorder
Question 1. Where does OBS save recordings?
Open OBS Studio and click the "File" option on the menu bar. Select "Settings" option from the drop-down list. Then click "Output" on the left-hand panel of the Settings window. When you get to the Output Settings, you can choose the "Recording Path" under the "Recording". It is the location where your OBS recordings will be saved. OBS will save the stream recordings to the folder wherever OBS is installed on your computer by default.
Question 2. Is there any free online screen capture?
There are lots of free online screen recording tools shared on the internet. If you want a stable and high-quality screen recording, you can turn to the popular free online video recorder.
Question 3. Why there is no sound in my screen recording?
When you recorded a video with no sound, you should first check the audio recording source. You can disable the audio source and then turn it on again to fix the issue. Here you can also choose to restart your screen recorder and computer to solve the problem.
Question 4. How to free record a video on Mac?
Mac has a built-in screen recording tool, QuickTime Player. QuickTime is the official media player for Mac users. It also has the capability to capture high-quality and stable screen and audio recording on Mac.
Question 5. How to record your computer screen using VLC?
Open VLC Media Player, click the "Media" tab on the toolbar and the select the "Convert/Save" option. Click the "Capture Device" tab and change the "Capture mode" dropdown box to "Desktop". Click "Convert/Save" button and select a suitable destination file folder for your recording. Then click "Start" to make the screen recording with VLC.
We have mainly talked about 5 open source screen recorders in this post. When you have the need to capture your computer screen, you can pick your preferred one from them as you like. Hope you can easily find one free video recorder that can fulfill your requirements.

Leave your comment and join our discussion