How to Delete Spotlight Search Suggestions and History on iPhone/iPad
One of the most frequent features that iPhone folks use is Spotlight Search. It can help you quickly find anything on your device and the web. Powered by Siri, it can offer the suggestions as you type.
One bothersome feature of Spotlight Search after iOS 10 is it always keeps the search history of everything you typed recently. What's worse, it will show the deleted messages in the search suggestion. It is embarrassing even to unsafe to uncover those that you are trying to hide.
How to delete Spotlight Search suggestions on iPhone to protect your privacy?
That's what we shall share in this post, 4 easy ways to clear Spotlight Search suggestions and history on iPhone and iPad permanently.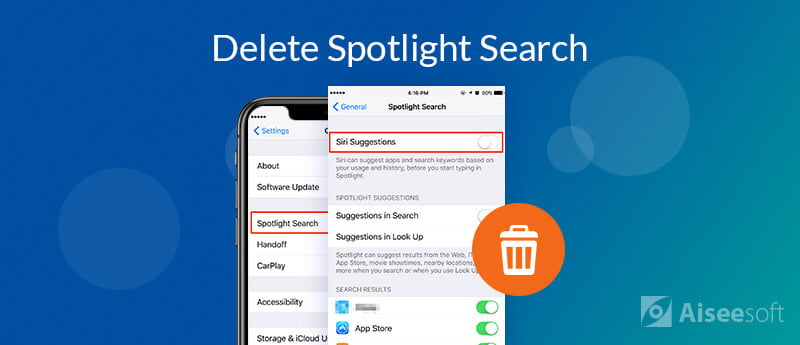 Part 1. How to Delete Messages from Spotlight Search on iPhone/iPad
One of the ways of finding the deleted messages from iPhone is typing the message words in Spotlight Search and the deleted messages will appear in the search result. However, the double-edged sword feature also discloses your privacy.
The solution to delete the messages search history is turning off the Messages search.
Step 1 Go to "Settings" on iPhone > Tap "Siri & Search" > Scroll down to turn off "Suggestions in Search", "Suggestions in Look Up" and "Suggestions on Lock Screen" under "SIRI SUGGESTIONS".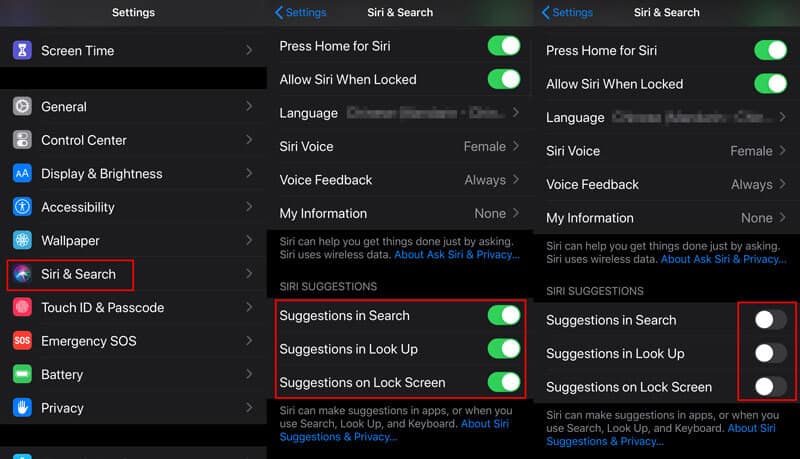 Step 2 Scroll down to tap "Messages" > Disable "Show in Search" and then all the related messages will not show in Spotlight Search results.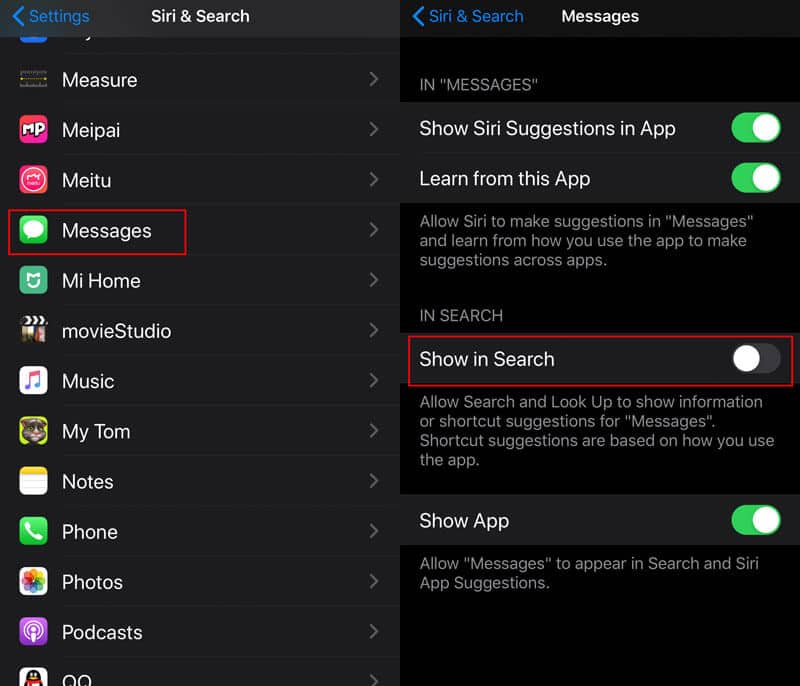 1. You can also get the Messages app to disappear in the Spotlight Search by turning off "Show App".
2. Repeat the above steps, and you can also stop other apps' notifications from Spotlight Search like Contacts, Notes, Photos, Phone, Safari, etc.,
3. The settings will not only clear the history of Spotlight Search before. For deleting the history and suggestions from Spotlight Search permanently, you have to move the next 2 methods.
Part 2. How to Permanently Delete All Search History from Spotlight on iPhone/iPad
Turning off Spotlight Search suggestions can stop the production in the future; however, it will not wipe the search history stored on your iPhone and iPad. In other word, it is still possible to access the search history with some skills.
For wiping the Spotlight Search history permanently and thoroughly, you are recommended to use Aiseesoft FoneEraser.
FoneEraser is the data cleaner for iPhone iPad and iPod, running in iOS 13/12/11 and before. It can delete the files that you can see on iPhone, and the hidden data like the Spotlight Search history from apps and webs, search caches, other storage, etc., permanently without recovery on iPhone 11 Pro (Max), XS, XR, X, 8 (Plus), 7 (Plus), 6s, 6, 5, etc.
Downloads
Delete all Spotlight Search history from Messages, Phones, Contacts, etc., on iPhone/iPad.
Clear all the data and settings permanently and thoroughly without recovery.
3 erasing levels are offered to wipe iOS devices based on your needs.
Wipe more than one iOS device at the same time to save your time.
Now, let's break down the exact process.
This solution will wipe all content and settings on iPhone, so you should backup iPhone for avoiding any data loss.
Step 1Connect iPhone/iPad to computer
Free download this Spotlight Search cleaner on your computer, install and run it immediately.
Get the USB cable to plug your iPhone or iPad to computer, and do not forget to input your password to unlock and tap "Trust" button on iPhone.
On iOS 13, you are required to input the password again after tapping the "Trust" button.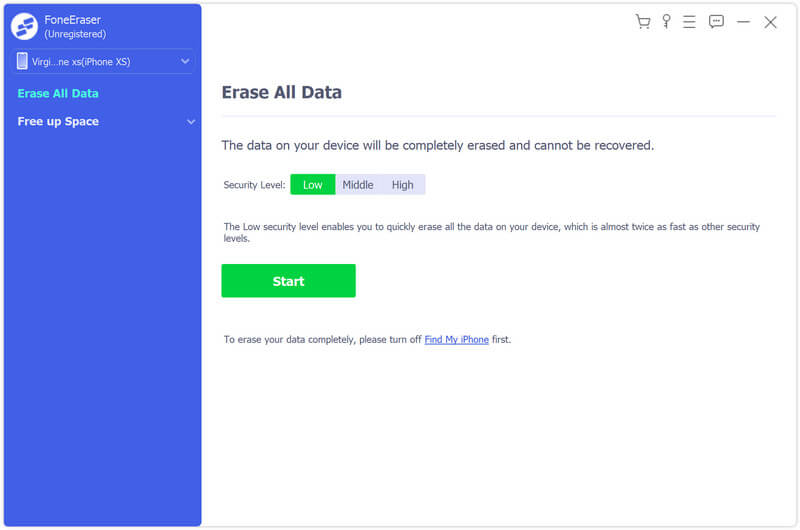 Step 2Select erasing level
When your iPhone is detected by this software, you can see the default erasing level is "Low" under the row of "Erasing Level".
Click "Low" to select which erasing level you will want according to your needs, and "OK" to confirm it.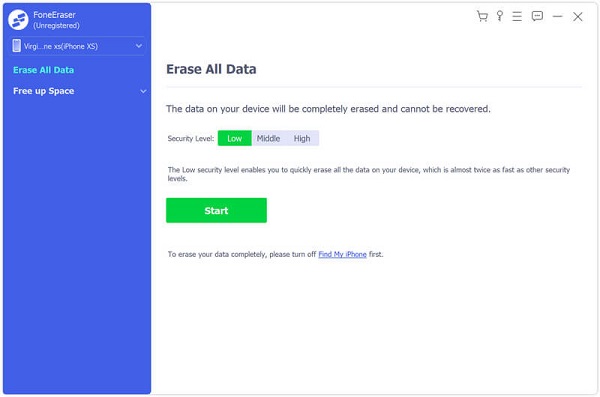 Step 3Delete Spotlight Search history on iPhone/iPad
After selecting the erasing level, you are directed to the main interface of the program, click the "start" button to clear the search history and suggestions from your iPhone.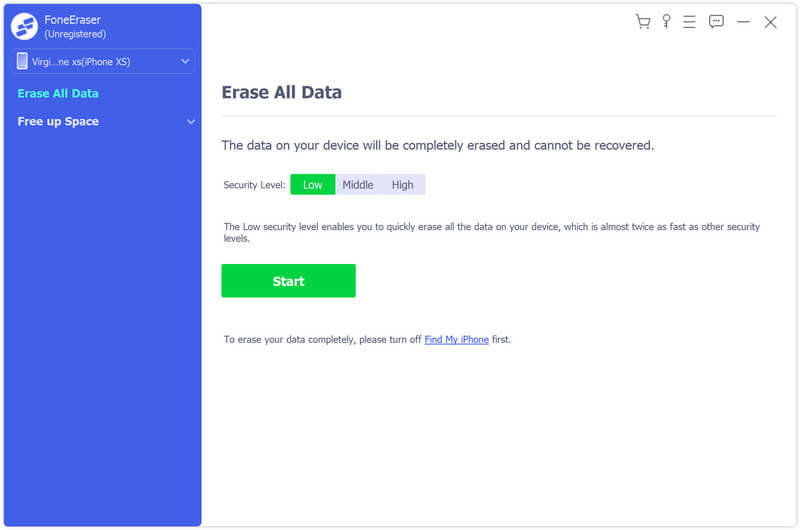 Part 3. How to Clear All Spotlight Search Suggestions on iPhone/iPad
Another way to clear all Spotlight Search suggestions and history is restoring iPhone to factory settings. Similar to the second method, this way will be done on iPhone/iPad directly without computer.
The only need is you should remember your Apple ID and password to confirm your operations on iPhone or iPad.
Go to "Settings" > "General" > "Reset" > "Erase All Content and Settings" > Input your Apple ID password to confirm it.
Then it will take some time to reset iPhone and clear all the Spotlight Search suggestions and history.
Then, follow the on-screen instructions to activate your iPhone.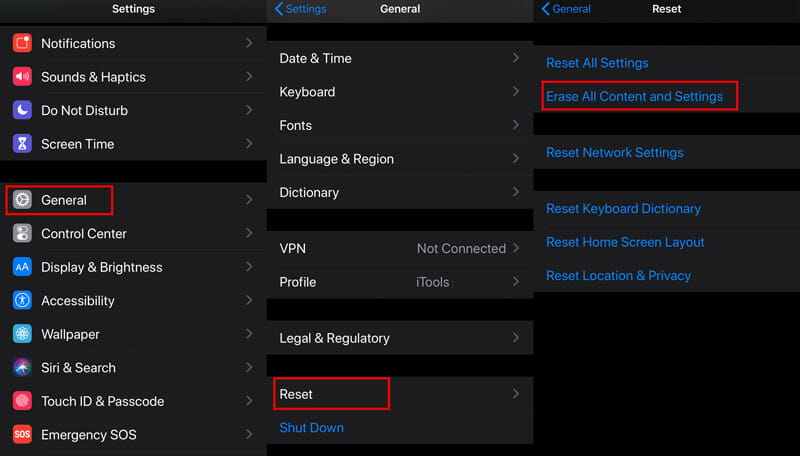 Conclusion
Spotlight Search is the go-to feature you may use every day. The search history and suggestions can facilitate you to find things quickly. However, once you want to wipe the search history, it does not come to be as easy as clearing browsing history. In this post, we gather the 3 easy ways to delete the Spotlight Search history and suggestions to secure your data.
Have you grasped all the ways? Which way is your favorite one?
Let me know if you have any questions by leaving your comments below.