Detailed Guide to Loop Animated GIF
How to make a GIF loop? How do you make a perfect loop GIF?
Want to create an infinite loop GIF for sharing with friends but don't know how?
Whether you want to create a new animated GIF and loop it, or directly loop a GIF file, you need a GIF loop maker. This post shares 2 effective methods and related 3 GIF looping tools to help you easily make a GIF loop.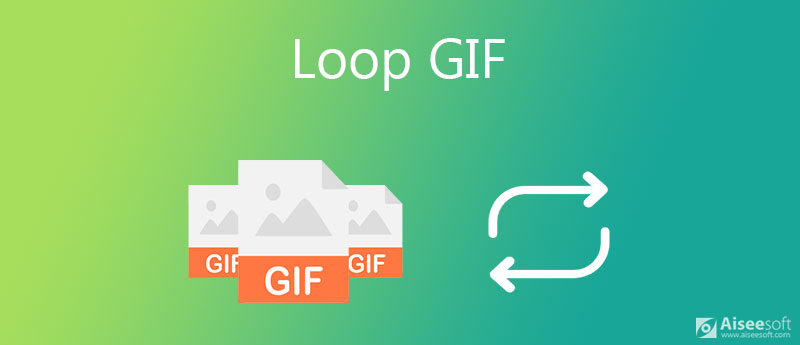 Part 1. Best Way to Loop GIF
Whether you want to create an infinite loop GIF from photos, video clip, or just loop a GIF file that already existed, you can rely on the powerful GIF loop maker, Video Converter Ultimate. It is an all-featured video, audio, and picture editing tool that can used for looping GIF. Besides a GIF loop maker, it also carries many other useful tools including Media Metadata Editor, Video Reverser, Video Compressor, 3D Maker, and more.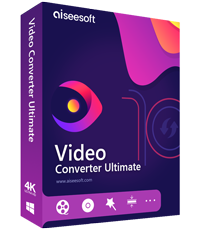 Downloads
Video Converter Ultimate- Best GIF Loop Maker
Best GIF loop maker to make GIF from photos/videos and loop GIF.
Support all commonly-used video and image formats to create infinite loop GIFs.
Edit GIF and custom various GIF settings like loop, resolution, frame rate, and more.
Supply many editing features and offer toolbox of GIF Maker, Video Enhancer, and more.
How to create and loop GIF
Step 1:
First, you should click on the download button above to free install and run this GIF loop maker on your computer. When you enter it, click the
Toolbox
tab and then select the
GIF Maker
tool. This GIF loop maker supports all popular image and video formats like JPG, PNG, BMP, WEBP, TIF, and MP4, MOV, FLV, AVI, MKV, and more.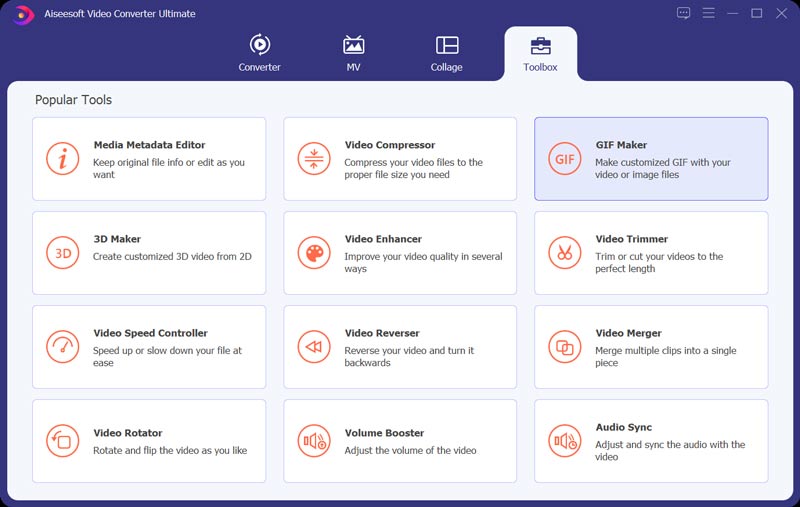 Step 2:
You are offered 2 options to make your own GIFs,
Video to GIF
and
Photo to GIF
. You can pick either one to create an anime loop GIF.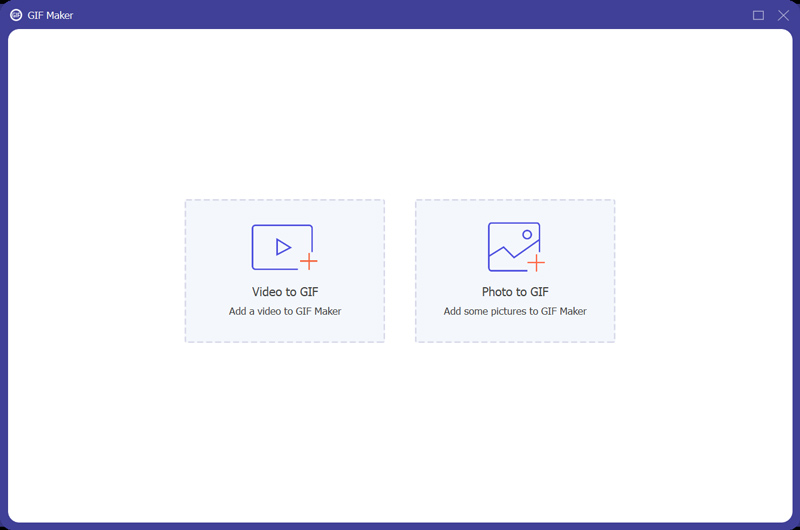 Step 3:
Now you are allowed to custom various output GIF settings. During this step, ensure you have ticked the
Loop Animation
option. Then you can follow the instructions to proceed the GIF looping.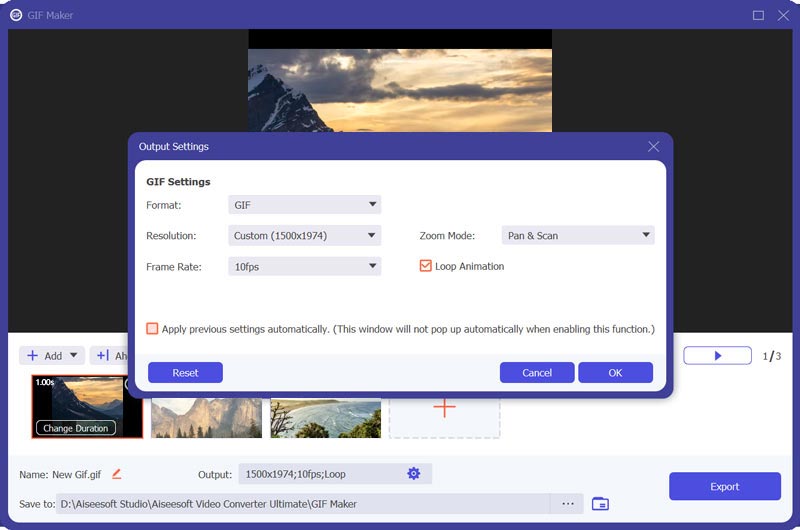 How to make a GIF loop
Step 1:
If you want to loop an existing GIF file, you should use the
Loop Animation
feature under the
Converter
. When you enter Video Converter Ultimate, click
Converter
and then Add Files to import the GIF file.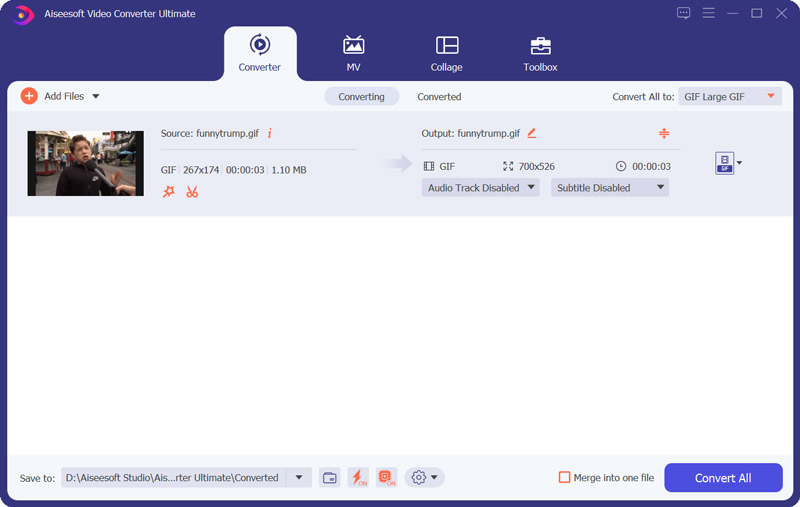 Step 2:
Select
GIF
as the output format from the drop-down list of
Convert All to
. Click the Custom Profile icon to arise the Edit Profile window. Here you can tick the checkbox of
Loop Animation
. Then click
Create New
button to confirm your operation.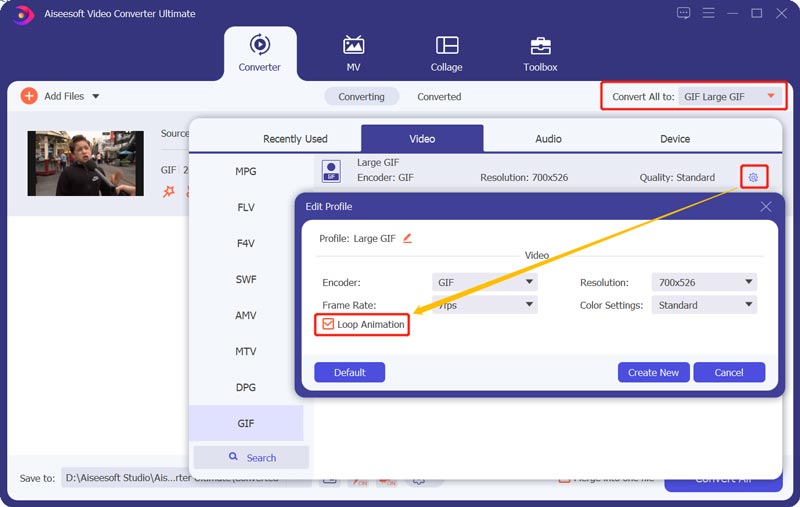 Step 3:
Select the new created GIF option as the target format. Click
Convert All
button in the bottom right corner to start looping GIF.
Part 2. Loop GIF Free Online
When you want to make a GIF loop, you can also rely on some free online GIF loop maker. Here we take the popular VEED Loop GIF as the example to show you how to make anime loop GIF online.
Step 1:
Search for and then go to the VEED Loop GIF page on your web browser like Chrome, IE, Firefox, or Safari. Click on the
Choose GIF File
button to upload the animated GIF file you like to loop.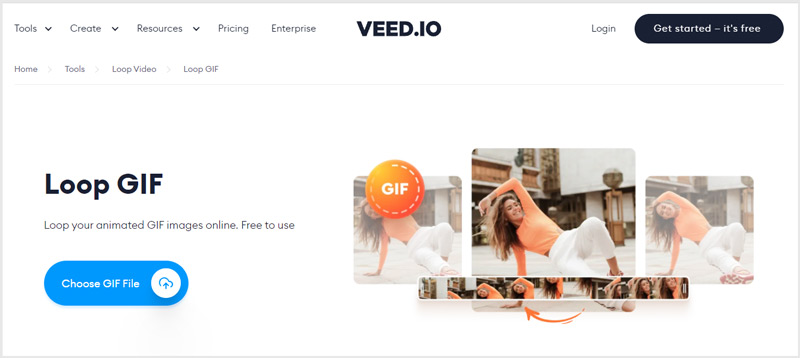 You are allowed to upload a GIF from local hard drive, from Dropbox, from internet through URL, or directly record one.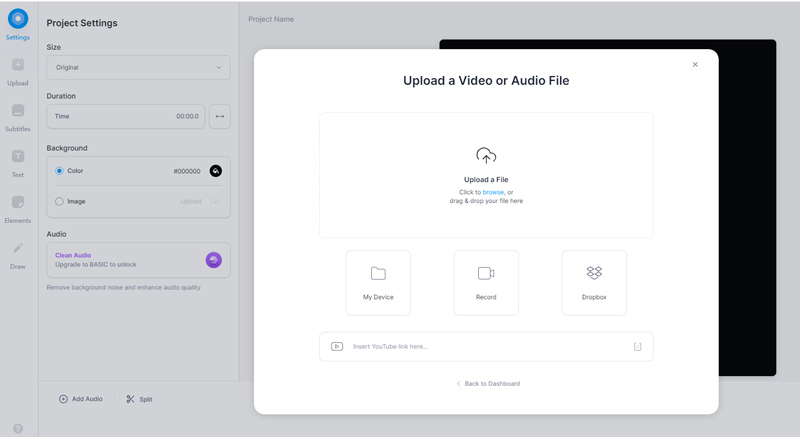 Step 2:
After uploading, you are provided with many editing options to edit GIF, custom the output GIF effects based on your need. For instance, you can freely set GIF size, adjust duration, change background, clean audio, split GIF content, and more. This online GIF loop maker is designed with a player for you to view the GIF effect.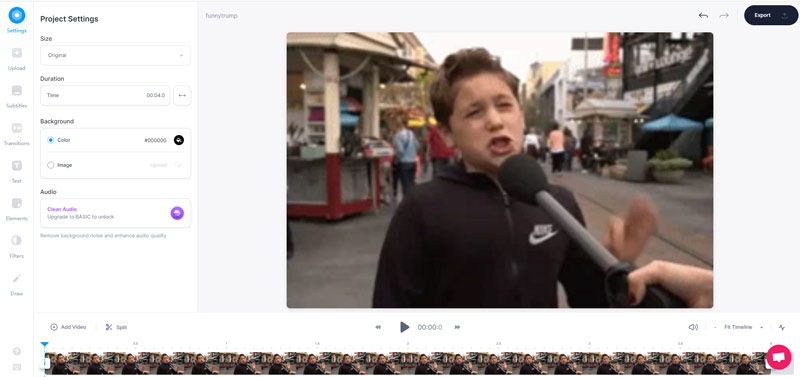 Step 3:
After all these operations, you can click on
Export
button in the top right corner to display more output options. Click the
Remove Watermark
or
Export Video
button to save the looped GIF file on your computer.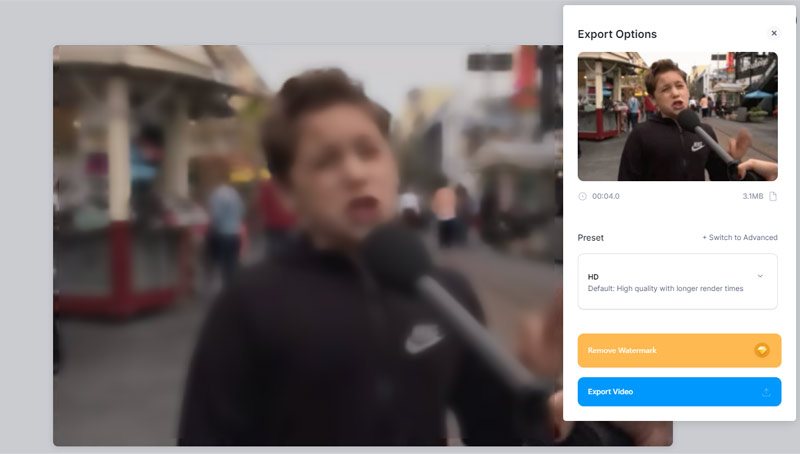 Note that, your edited GIF file will be added with a watermark. If you want to remove it, you need to upgrade to a paid version.
Part 3. FAQs of Looping GIF
Can I make a GIF loop on iPhone?
To loop a GIF file on your iPhone, you need to rely on some third-party GIF loop maker app. You can try getting one from the App Store. In case you don't know which one to choose, you can use the popular Giphy app to make a GIF loop on your iPhone.
Does Facebook automatically loop GIFs?
Yes, GIFs are automatically loop on Facebook by default. You can get a continuous animation.
Where can I get perfect loop GIF images?
You should know that, there are a large number of GIF sharing sites like GIPHY, Tenor, Tumblr, Reaction GIFs, GIFbin, Imgur, and more. You can easily find perfect loop GIF from these sites. Some of them even provide a perfect loop GIF category for you to quickly find and download GIFs.
How to loop a video on YouTube?
Locate the video you want to loop on YouTube, right click on the video and then select the Loop option in the pop-up menu. By doing so, you can easily loop a video on YouTube.
Conclusion
Here in this post, you can get 2 simple ways to loop GIF. If you don't want a watermark inserted in your created GIF file, you should use the first GIF loop maker tool. If you leave us a message or choose to directly contact us if you still have any question about looping GIF.

Leave your comment and join our discussion