Introduction Article for Anyone Still Wondering What GIF Memes Is
We are always attempt to communicate with others and express ourselves since the birth of human beings. Thus, language and words are produced. Meanwhile, we keep improving them and introduce innovative methods of communication, especially in the internet era. GIF Memes are a cultural shorthand that, like all forms of communication, evolve with those who use them. You may see funny GIF Memes on social media everyday but cannot indicate what it is exactly. That is why you should read this article.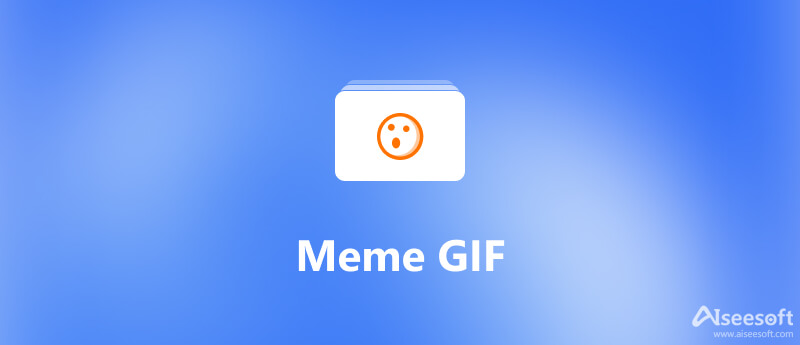 Part 1: What Is Meme GIF
According to communication experts, a meme is a virtually transmitted cultural symbol or social idea. Briefly, it is a virtual image that express a certain cultural concept or behavior. People produced memes to show humor. The meaning usually is based on cultural and more. Actually, you cannot really control when a meme is born or how it delivers on the internet.
Generally speaking, GIF and meme are two different things. A GIF image is usually a clip of a movie or video and it is an animated image. Memes tend to be static images that make a topical or pop culture reference. However, GIFs and memes work better together.
Part 2: Where to Download Meme GIF
Top 1: GIPHY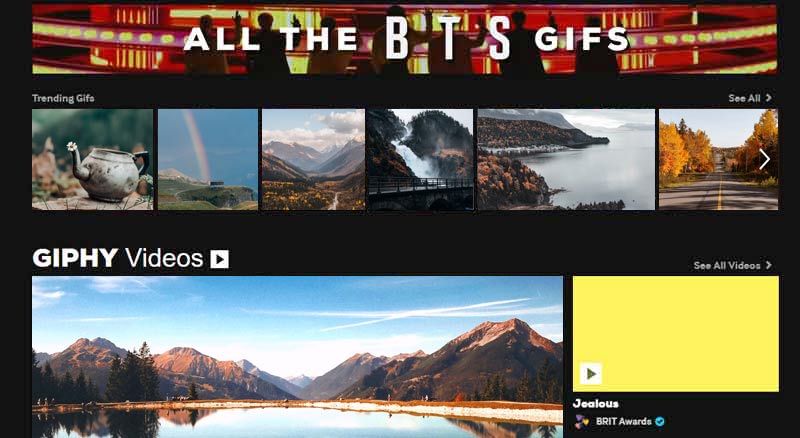 GIPHY is a search engine of GIF memes created by Alex Chung and Jace Cooke in 2013. Now, there are hundreds of millions of users sharing GIFs on the platform every day. In addition to download funny GIF memes, you can also get links to embed them to your blog or social page.
Top 2: Reddit

Reddit is both a popular social media as well as GIF memes creator. There are tons of animated GIF memes created and shared by users. It enables you to take the enjoyment of memes to a whole new level and display your own creative with others.
Top 3: GIFbin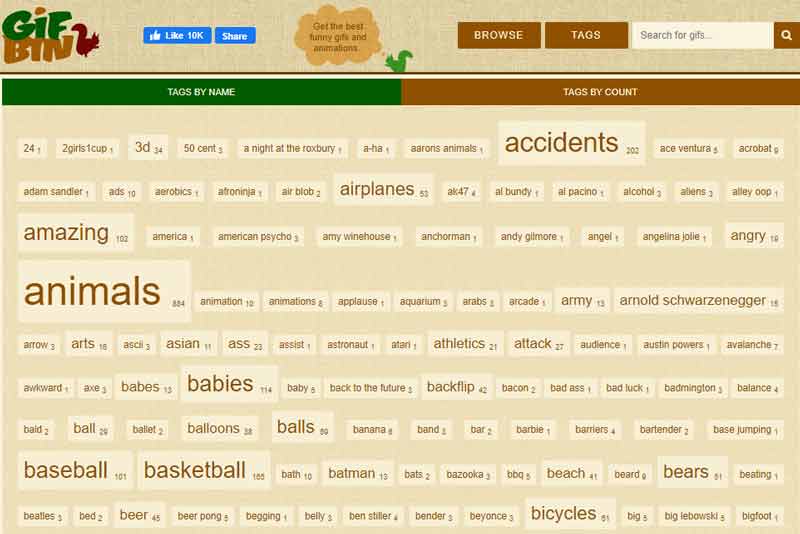 As long as you open this GIF memes maker, you will be presented plentiful topics. You can search for your favorite topic and browse memes easily. Of course, you can upload the memes created by yourself to the website. If you prefer to old-school and retro, you will love the design of the website.
Top 4: Tumblr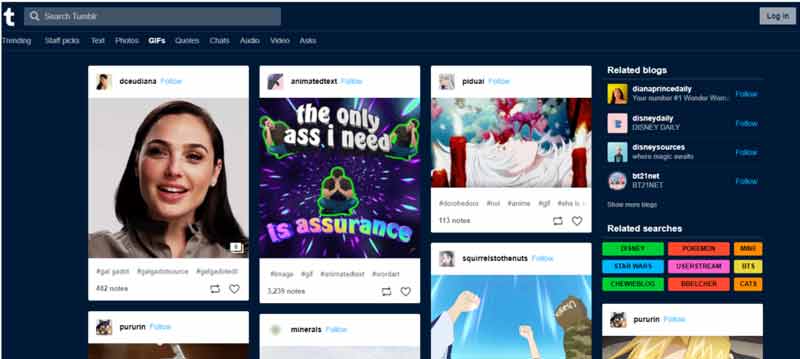 Tumblr is a blog website for people to follow influencers. Now, it is also a place to stay updated on all new GIFs and memes. It allows you to search for popular topics, such as sports, shows, events and then shows memes according.
Top 5: Tenor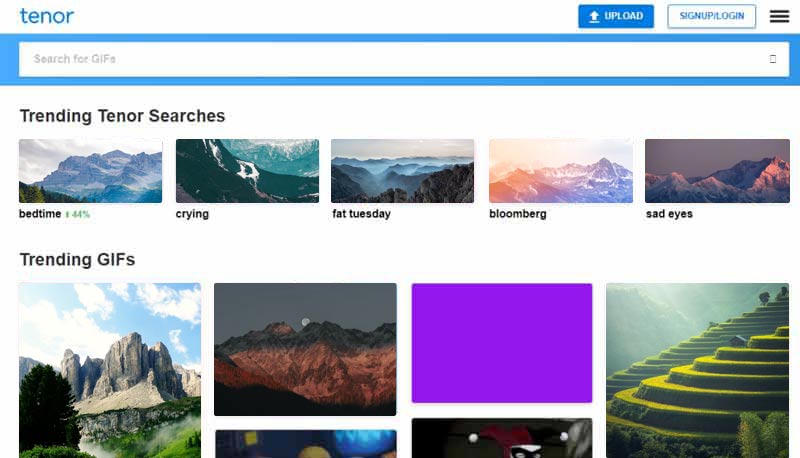 Tenor is prevalent among people who prefer to post GIF memes on social media. It is a great collection of memes and you can find a lot of super specific GIFs easily. It provides filters to narrow down your search and quickly find what you want.
Part 3: How to Make Meme GIF
Sometimes, it is not enough to download GIF memes from website. Many people hope to create memes by their own for sharing on social media or blog. To be honest, it is not very difficult to do it if you have the right tool, such as Aiseesoft Video Converter Ultimate. It integrates a GIF meme maker to help you turn your idea into animated content easily.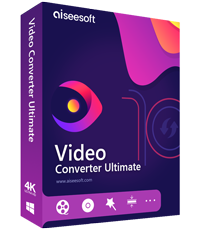 Downloads
How to Make a GIF Meme by Your Own
Step 1: Install GIF meme maker
Download and install the best GIF meme creator on your computer. It is compatible with Windows 10/8/7 and Mac OS X. When you need to make a GIF meme, start the software from your desktop, go to the
Toolbox
tab and choose
GIF Maker
to open the main interface.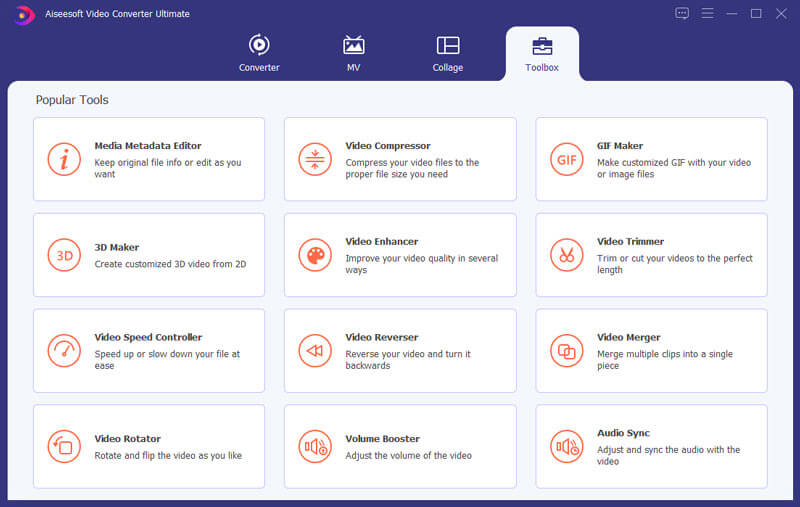 Step 2: Open a video
Click the
+
icon at upper right side to trigger the open-file dialog. Find the source video, select it and click
Open
button. The GIF meme maker supports almost all video formats, like MP4, AVI, MKV, WMV, MOV, etc. For online video, you have to download it to your computer first. Click the
Cut
button and remove unwanted frames. Next, click the
Edit
button and then add effect or watermark to the GIF meme. Hit
OK
to confirm the editing.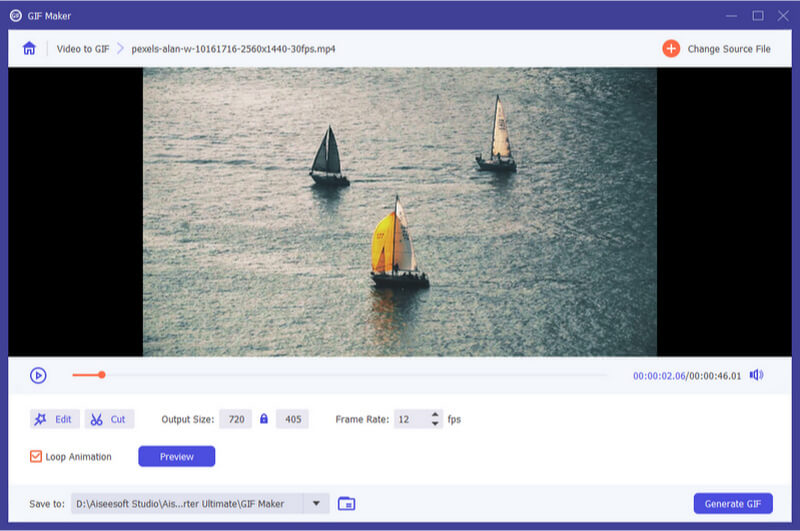 Step 3: Save GIF meme
Click the Preview button and view the GIF meme. If you are satisfied, click the
Folder
button at the bottom and select a specific folder to save it. At last, click on the
Generate GIF
button. A few seconds later, you will find the GIF meme on your hard drive. Then you can post it on your social page or blog directly.
Part 4: FAQs about Meme GIF
What does meme stand for?
A meme is an image, video, piece of text, etc. It is typically humorous in nature, which is copied and spread rapidly by internet users, often with slight variations.
Can GIFs be memes?
At first, memes are static images, while GIF is animated image format. Now, a GIF can be a meme, but not necessarily a meme. In brief, a GIF can be a meme, but they are not the same.
Is it legal to make GIF memes?
GIF memes can be made from movies, TV shows and other videos. If the original video is copyright protected, you'd better get the permission before using it for commercial. Generally speaking, it is okay to create GIF memes from videos.
Conclusion
Now, you should understand what GIF memes are, where you can download them for sharing on your social pages, and how to make your own GIF memes easily. The easiest way to make GIF memes is downloading from websites directly. Of course, you can use a meme maker, like Aiseesoft Video Converter Ultimate which enables you to make your own GIF memes on computer. If you still have other questions, please feel free to leave a message below this post and we will reply on it quickly.

Leave your comment and join our discussion