How to Make an Animated GIF from Static Pictures on Desktop or Online
Today, almost every internet user come in contact with animated GIFs here and there. A GIF is an image file that enables you to feature animated images. That makes it seem like the image is moving. Think of GIF as a hybrid between a still image and a video. Are you boring about reposting GIFs on social media or text message? This tutorial shows you the best ways to create a GIF from images quickly.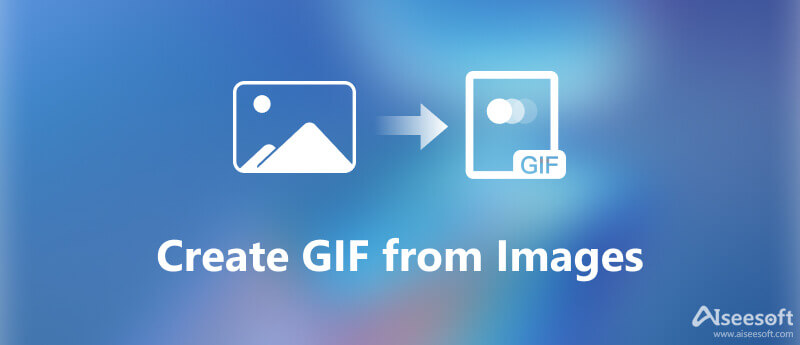 Part 1: Ultimate Way to Create GIF from Images
The best part about GIFs is that they are not hard to make if you have the right tool, such as Aiseesoft Video Converter Ultimate. It allows you to open hundreds of static images and make an animated GIF. The neatly organized interface lets beginners to find what you want quickly. There are tons of useful features to make the desired effect for advanced users too.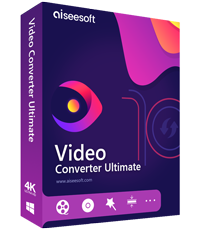 Downloads
How to Create an Animated GIF from Images
Step 1: Open GIF Maker
Install the image to GIF converter on your machine. It is compatible with Windows 10/8/7 and Mac OS X. Switch to the
Toolbox
window from the top ribbon, and choose
GIF Maker
. Then you will be presented the GIF maker window.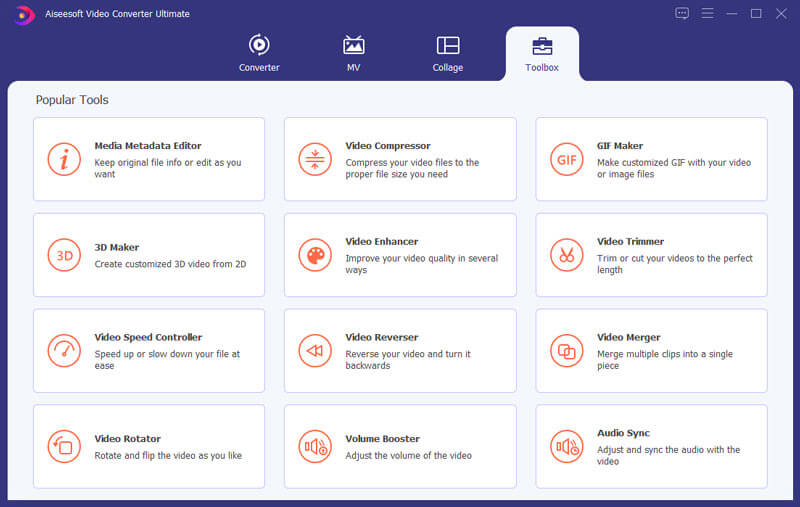 Step 2: Add images
Drag and drop the images that you want to use in the GIF into the interface or click the
+
icon to open them. Then you will enter the main interface. Here you can set the
Output Size
,
Frame Rate
and
Loop Animation
according to your need. Click the
Preview
button to check the GIF result.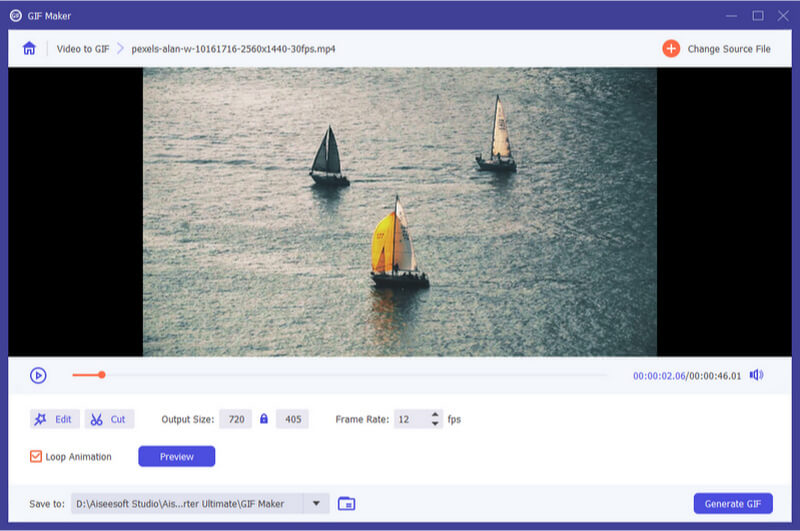 Step 3: Create GIF
Once you are satisfied with the GIF, click the
Folder
button and select a specific folder in the
Save to
box. Finally, click on the
Generate GIF
button to begin creating GIF from images.
Part 2: How to Create GIF from Images in Photoshop
As a professional photo editor, Photoshop is popular among photographers. If you are using it on your desktop, create an animated GIF from images using Photoshop directly.
Step 1:
Go to the
File
name in Photoshop, select
Scripts
and
Load Files into Stack
. Then the Load Layers dialog will pop up, click the
Browse
button, and locate the folder storing the target images. Hold down
Shift
key on your keyboard, select all of them and open in batch. Click the
OK
button and the images will appear in the Layers pane.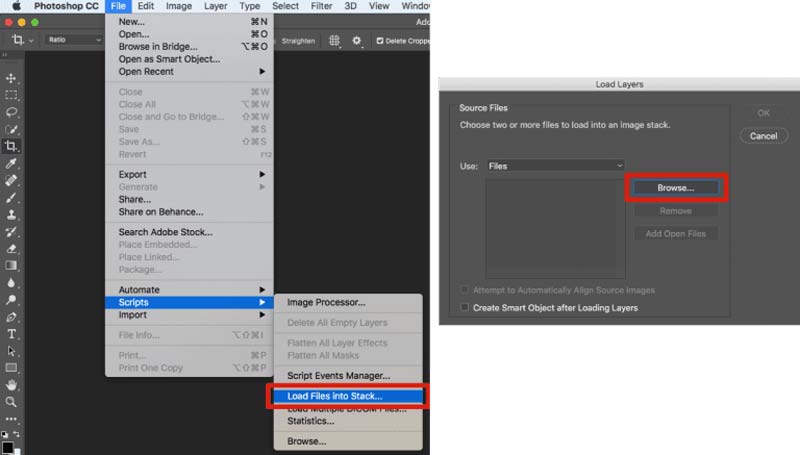 Step 2:
Switch to the
Window
menu and select
Timeline
and it will appear at the bottom. Click the button on the timeline and select
Create Frame Animation
.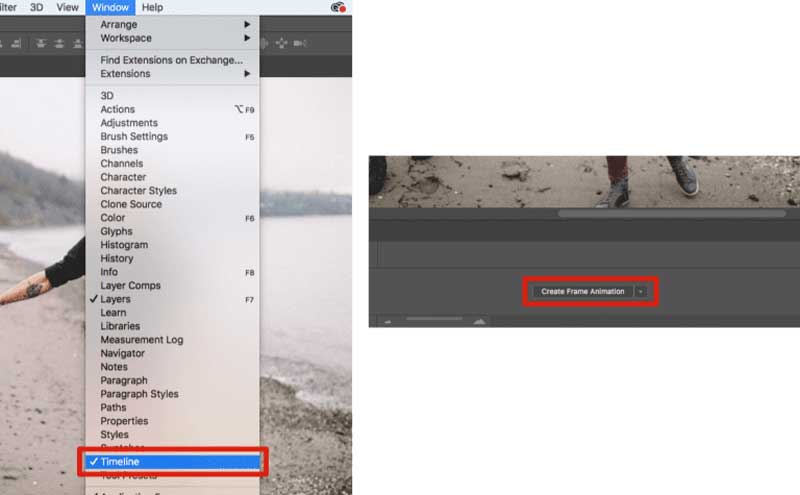 Step 3:
Next, convert each layer into a frame for the animated GIF. To get it, click the
Menu
icon on the right side of the timeline, and choose
Make Frames from Layers
option. Now, you can see the frames on the timeline. Here you can also set the duration for each frame or image and loop mode, like
Once
,
Forever
or a specific number.

Step 4:
Click the
Play
icon under the timeline to preview the GIF result. Finally, go to the
File
menu, select
Export
and choose
Save for Web
.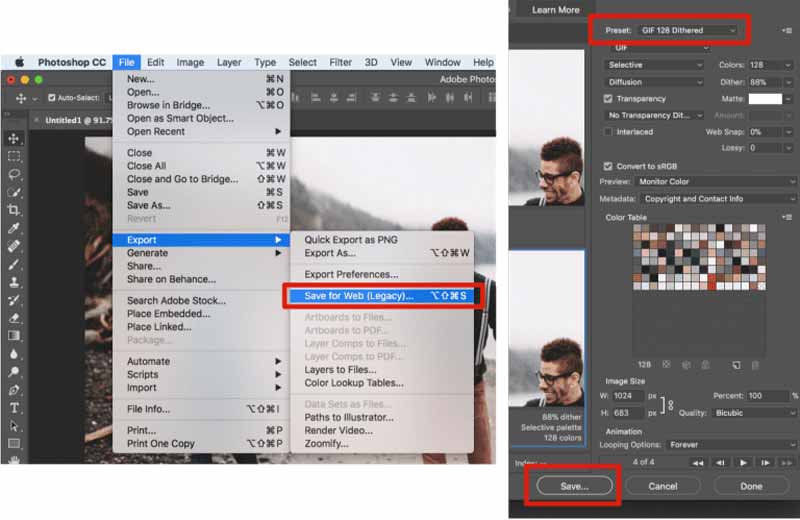 Step 5:
Pull down the
Preset
option on the
Save for Web
dialog and select one related to GIF. You can also change the image size, quality and more on the dialog.
Step 6:
Click the
Save
button, and then set a destination folder and filename, and save the GIF made by images from Photoshop.
Part 3: How to Create GIF from Images Online
It makes sense that some people do not like to install software on their disk considering the limited storage on laptop or PC. The web-based GIF maker apps become an alternative solution. EZGIF, for example, is able to make an animated GIF from JPG, PNG, APNG, HEIC, WebP, and more online for free.
Step 1:
Visit https://ezgif.com/maker in a browser when you intend to make a GIF from images.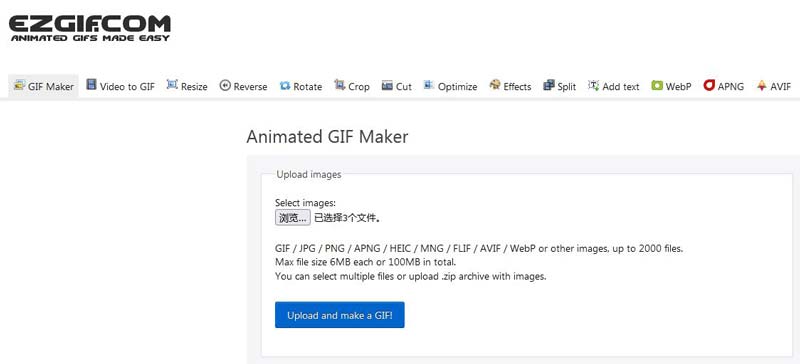 Step 2:
Click the
Browse
button and upload the source images. Bear in mind that maximum file size is 6MB each and 100MB in total. Read the supported image formats and make sure to meet the rule. Click the
Upload and make a GIF
button.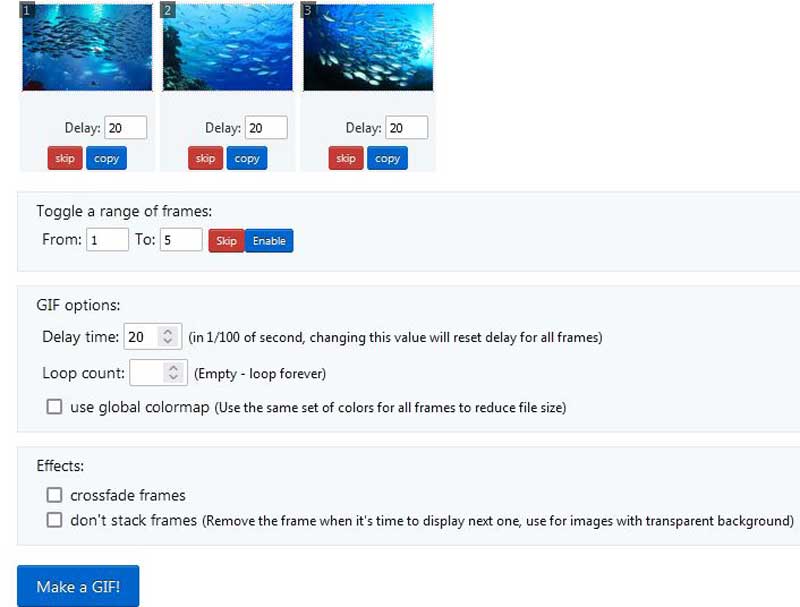 Step 3:
Next, set the
Delay
for each image, and other options according. Click
Make a GIF
button to begin making GIF from images online.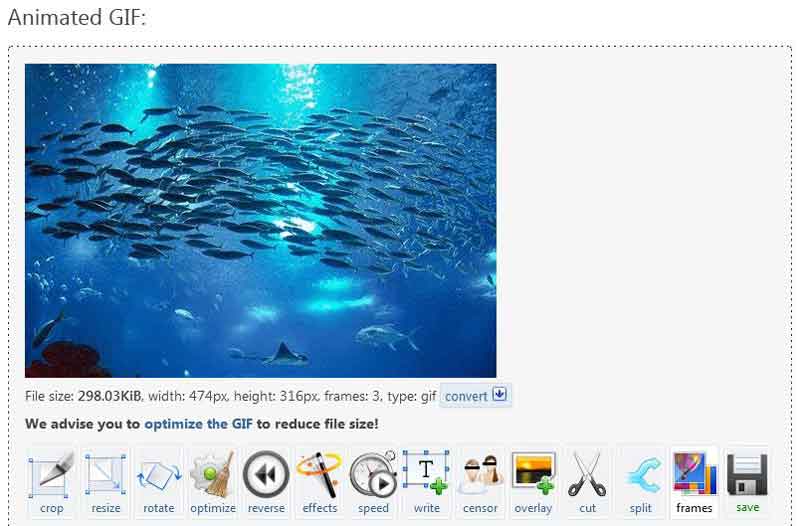 Step 4:
Preview the GIF online and click the
save
icon if you are satisfied.
Part 4: FAQs about Creating GIF from Images
How to make a GIF on Giphy?
Giphy is a GIF community coming with a GIF maker. You can visit the website, upload your images and create an animated GIF. The feature is available in the mobile app too. Then you can use the GIF in your text message or social page.
Can I make a GIF from images on iPhone?
iPhone does not provide any feature about GIF making, so you have to install a third-party GIF maker app to do it, such as Giphy and more.
Is it legal to create a GIF from a movie?
Generally speaking, it is okay to convert a clip of a movie to a GIF just for fun or personal use. When it comes to commercial use, you'd better get the permission.
Conclusion
This tutorial has told you three methods to create an animated GIF from static images on computer and online. Photoshop is one of the best ways to do the job, but it is expensive and difficult to use especially for beginners. Online GIF maker is a convenient way to get the job done. Aiseesoft Video Converter Ultimate is the best option for beginners and average people. Other questions? Please leave your message in the comment area below this post.

Leave your comment and join our discussion