Best WiFi Hacker App to Hack/Crack WiFi Password on Android/iPhone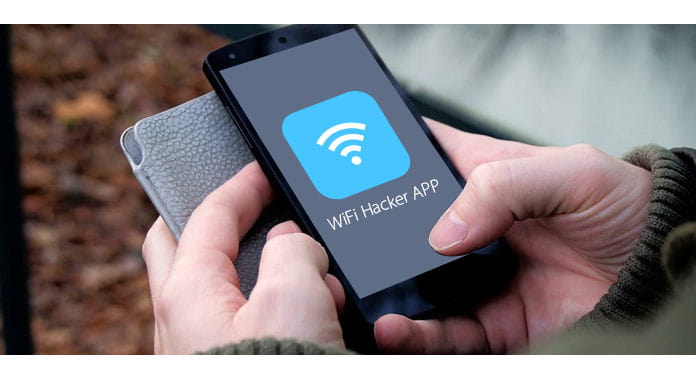 WiFi network has become increasingly popular and it lets you easily access the internet. Whethe4r you are at home, or in the restaurant or office, WiFi enables you to save the cellular data traffic and money. But you should know that not all WiFi networks are free for you to use, and many of them required passwords. Have any idea to hack a WiFi password for accessing the internet so you can watch TV series, play games, listen to music and more on iPhone or Android phone? This article lists several reputable WiFi hacker apps with a WiFi key generator or the WiFi passwords sharing ability for you to choose from.
Part 1. Best WiFi password hacker apps for Android
1. WPS Connect
As one of the best WiFi hacker apps for Android phones, WPS Connect enables to access the internet with ease. Powerfully, this WiFi hacking application enables you to disable other users' internet connections sharing the same network. With WPS Connect, you can also conveniently hack any WPS secured WiFi password. In addition, you can view the saved WiFi password.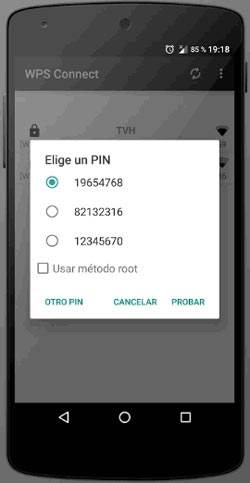 2. WiFi Finder
As one of the most popular WiFi password hacking applications, WiFi Finder is free for users to use. When using WiFi Finder, this program will let you submit your local hotspot locations to a central WiFi Finder server, then it will store and relay all available WiFi information to users. You can easily access and view all WiFi hotspot details, and choose the one you want to connect. This smart WiFi hacker app will recommend one best WiFi network for you.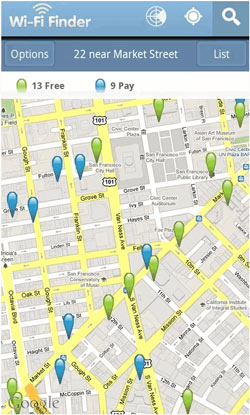 3. Network Spoofer
Download and use Network Spoofer on an Android phone, you can change websites on other's computer from the device. You just need to sign into a WiFi network, and select a spoof to use. This WiFi hacker app will show you how it works to hack a particular network from your Android phone.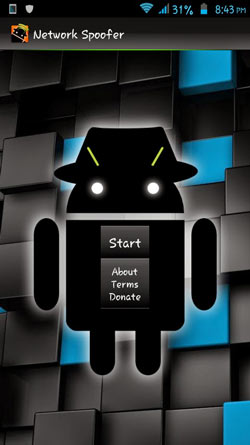 4. Arpspoof
Another open source WiFi hacker app is Arpspoof. This WiFi app enables ou to audit WiFi network nearby. Arpspoof can redirect packets on the local network by broadcasting spoofed ARP messages. Arpspoof displays the packets that the victims are sending to the device, but it doesn't save them. This app redirects traffic on the local network by faking ARP replies and sending them to either a specific target or all the hosts on the local network paths.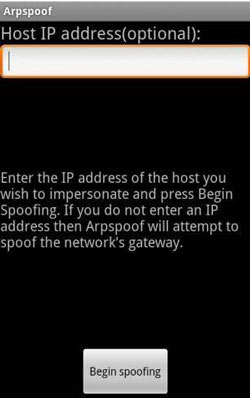 5. Fing Networks Tools
With Fing Network tools, you can discover multiple WiFi networks. It provides several networking utilities such as DNS Lookup, Ping, track route and so on. These can be applied for troubleshooting and analyzing connection issues or to ferret out anything connected to your network that shouldn't be. You can also check every device's MAC address and his vendor name.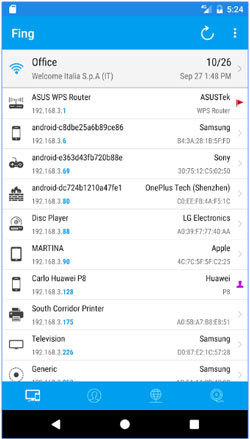 Besides these Android WiFi hacker apps recommended above, there are other applications for you to choose from for accessing the internet on Android smartphones, such as WiFi Kill, WIFI WPS WPA Tester, Nmap for Android, Wi-Fi Inspect, Wi-Fi You, ZAnti Penetration Testing Android Hacking Toolkit, Network Discovery, WiFi Analyzer and so on.
Tip: When using Wi-Fi hacker app for Android, chances are that you may lose data. In that case, we recommend that you should stop using the WiFi hacking app and try to recover Android files with Android Data Recovery tool right now.
Part 2. Best WiFi hacker apps for iPhone
1. Aircrack-ng
Aircrack-ng is one of the best Wifi hacking tools for PC but also available for the iPhone users. This application enables users to crack Wifi network nearby and break the network securities. Aircrack also lets the user easily hack any Wifi network. But you should jailbreak the iPhone before use Aircrack-ng to access the internet.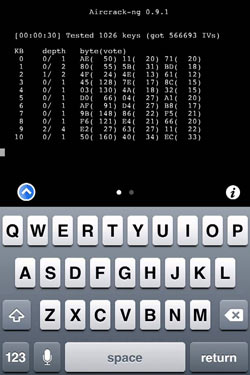 2. WLANAudit
WLANAudit is another WiFi hacking app for iPhone. You are allowed to crack the WPA and WPA2 password of routers . This jailbreaking WiFi app is simple to use. So this app can be appplied for a break of routers. If the Wi-Fi passwords have not been changed from the first time, you can only crack secured connections with WPA and WPA2 protection.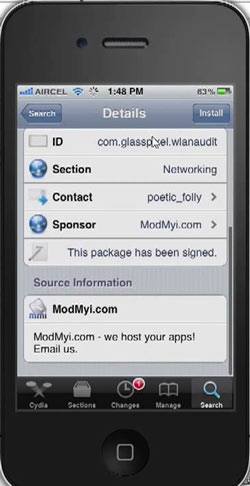 3. iWep Pro
iWep pro is very an easy-to-use WiFi hacker app for iPhone users. The UI of iWep Pro is very simple and can be easily performed. No programming skills or technical skills are required to crack wifi passwords when you are using iWep Pro. Even the WiFi network that is secured with the WEP security features can be easily cracked with this WiFi hacking application. But you need to jailbreak your iPhone firstly.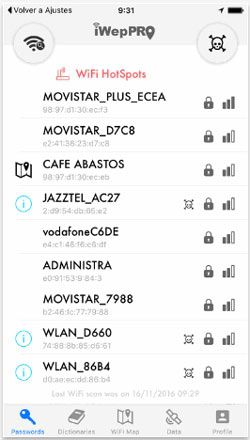 In case you lose iPhone files when using iPhone WiFi hacker app, and here, we'd like to introduce you with iPhone Data Recovery.