The 10 Best WiFi Password Hacker Apps & Software for Use
WiFi has provided us with a free and fast network to keep us refreshed in this world. You can surf the Internet for information, watch videos, and talk to AI chatbots via WiFi connection with valid passwords. Once we master the methods of hacking WiFi passwords on our computers and phones, it can be a walk in the park to go on with our office work and entertaining activities.
Thus, this post has listed the 10 best WiFi password hackers for mobile and desktop users, along with an effective password manager when you can't access a WiFi hacker on your desktop.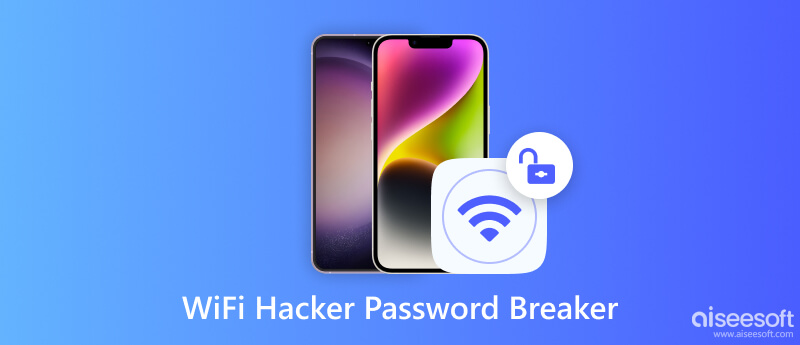 Part 1. Export WiFi Password for Use Any Time before/after Hacking
To acquire the WiFi Passwords nearby, hacking and breaking is only halfway done. Chances are that you will still forget and lose the specific password over and over again without exporting and backups. To save you from the repeated pain of launching several password finders and breakers, we recommend you free download Aiseesoft iPhone Password Manager on your computer first.
Aiseesoft iPhone Password Manager – Track, Export and Restore WiFi Passwords Easily
Aiseesoft iPhone Password Manager is a professional password manager for your iOS devices. There is no technical threshold for users with the latest iPhone, iPad and iPod Touch. You can check, find, export and share WiFi passwords with others on the PC and Mac, even without the network connection here.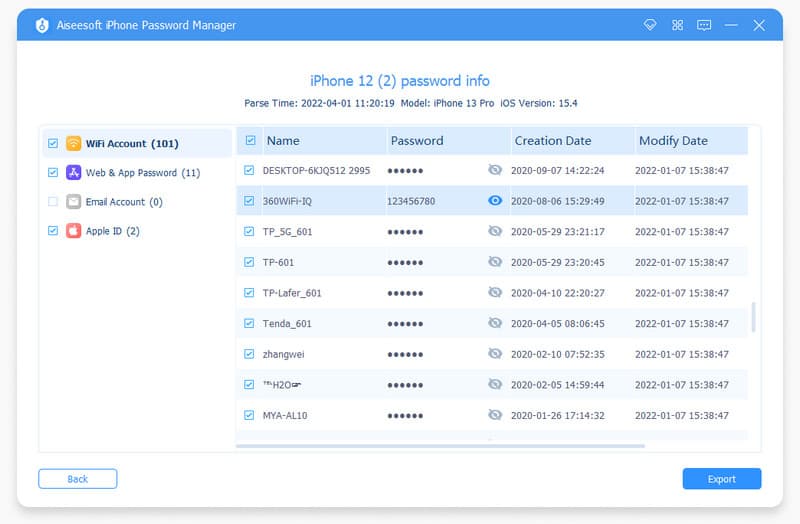 OS: Windows, Mac
Price: Free trial is available
Memorize and save your passwords with clicks.
Transfer and back up your wanted passwords without data loss.
Track different passwords, including WiFi accounts, webs, apps, emails, Apple IDs, etc.
Record all devices and information automatically for editing.
PROS
All passwords will be auto-classified for better management.
Starter-friendly and easy to follow.
Users can check the scan history whenever and wherever they want.
CONS
A USB cable is required to connect your iOS devices to computers.
Part 2. Top 6 Apps to Hack WiFi Passwords for iOS & Android
1. WiFi Map®: Internet, eSIM, VPN
WiFi Map® has attracted millions of users with real and effective channels for wireless connection. You can detect the global eSIM, WiFi and secure VPN at any place and use offline maps during your traveling.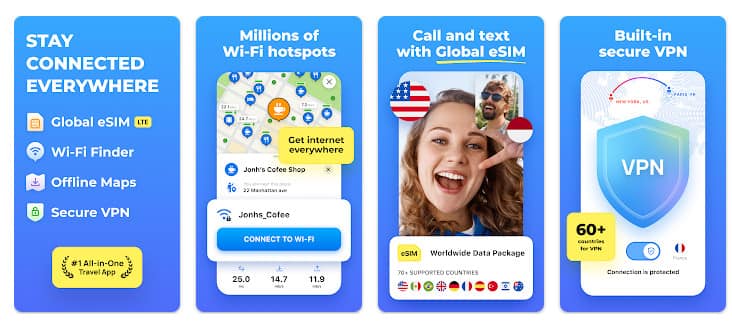 Device: Android, iPhone
Price: Free (Include in-app purchase)
Cover the global Internet connection with over 70 countries.
Selective packages with different storage spaces.
No license and contract requirements for users.
Offer Smart Search for specific WiFi connections.
PROS
Open-source.
Fast and responsive.
Clear instructions to follow.
CONS
Regional limitations on local services.
Pop-up ads.
2. WiFi Master
You can access the WiFi network nearby with the help of WiFi Master on your phone. It enables users to connect to an open and stable WiFi fast and protects your shared WiFi passwords for privacy.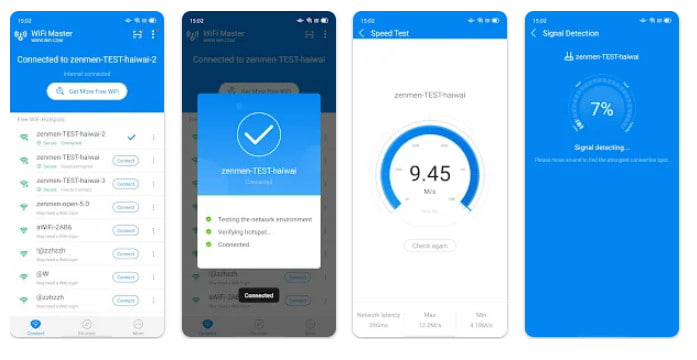 Device: Android, iPhone
Price: Free
Offer stable and secure wireless connection with real results.
Show all possible connections in an orderly way.
Give a speed test for an individual WiFi on its latency (max and min)
PROS
Protect personal information during the whole process.
Offer a local web browser to surf the Internet quickly.
CONS
No access to locked or encrypted WiFi addresses.
No QR code for WiFi connection in the latest version.
3. WIFI WPS WPA TESTER
WIFI WPS WPA TESTER allows users to get a better grasp of network details on the vendor, address, speed, latency and more within a few clicks. You can check the network speed and discover security flaws with its help.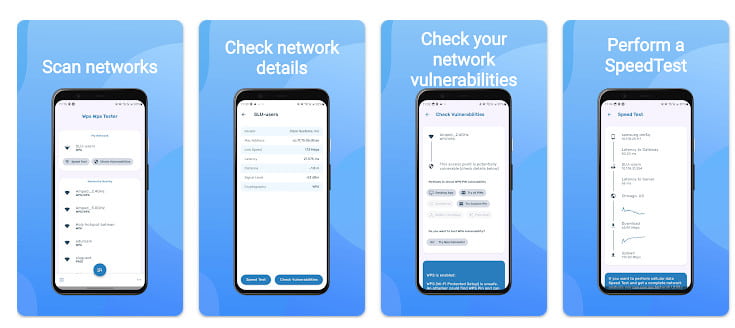 Device: Android
Price: Free (Include in-app purchase)
Offer a thorough analysis of scanned networks.
Check the WiFi vulnerabilities for hidden risks.
A speed test is available to check the WiFi performance.
PROS
Intuitive and clear user interface.
Legit and secure WiFi checking.
Offer a dark theme for personal use.
CONS
No revealing of password details.
Ads would be disturbing.
4. Instabridge: eSIM Internet
iOS users can benefit a lot from Instabridge eSIM. There is a built-in WiFi map with all available connections and the locations in detail. What's more, it can help you unlock the WiFi password to get reliable Internet access.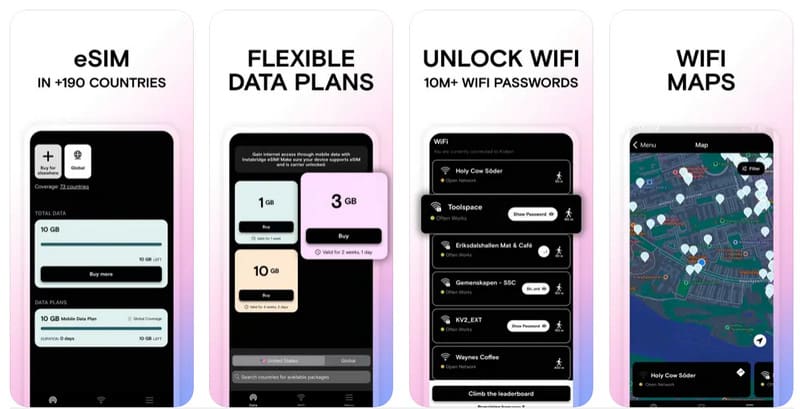 Device: iPhone
Price: Free (Include in-app purchase)
Multiple functions to manage the mobile data and WiFi connection.
Provide various mobile data packages for personal use.
Offer two-factor authentication to protect personal data.
PROS
Able to check different WiFi types to get all possible connections.
Easy access to the WiFi password with a click.
CONS
No more details on the WiFi speed, latency and more.
A paid plan is introduced within this app.
5. WiFi Chùa
This is another userful tool to get WiFi passwords freely on iOS devices. It enables users to view all available and free WiFi and hotspots around them and adopt the passwords shared by the user community.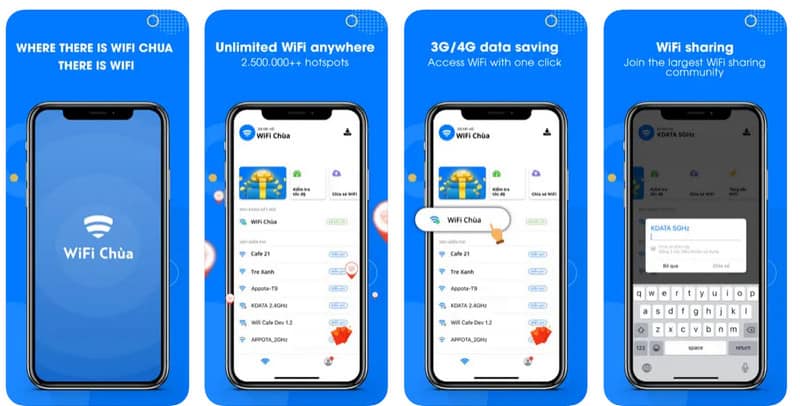 Device: iPhone
Price: Free
Manage your data usage and get suggestions with a personal account.
Offer a fast and easy way to get a wireless connection.
Enable users to download data for offline use.
PROS
Offer awards for daily checking within this app.
Offer a speed test for WiFi connection.
Save and share the WiFi passwords with the local users.
CONS
The default language is not all English.
No revealing of the WiFi location.
6. WiFi Connect - Internet Access
If you are looking for access to WiFi hotspots and passwords during your trip, WiFi Connect can also be a wonderful choice. It can help you save money on roaming and save the locations of each connection in case of any use.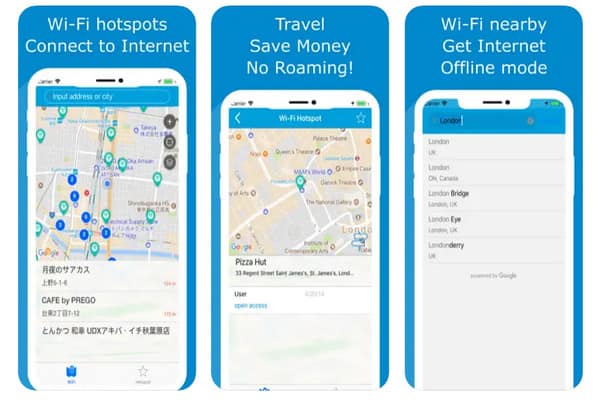 Device: iPhone
Price: Free
Demonstrate a WiFi map with the exact locations.
Offer quick search by WiFi addresses, countries and places.
Allow users to edit the current hotspots easily.
Work both online and offline.
PROS
Function in different countries worldwide.
Store the WiFi passwords and credentials.
Easy to follow.
CONS
Not enough details on the WiFi speed and latency.
Part 3. 4 Best WiFi Hacker Password Breaker Software on Desktops
1. Virtual Router Manager
You can turn the PC into a router with the help of Virtual Router Manager. You can input the details for the wireless connection and name your hotspot. Then connectivity is established for working and sharing.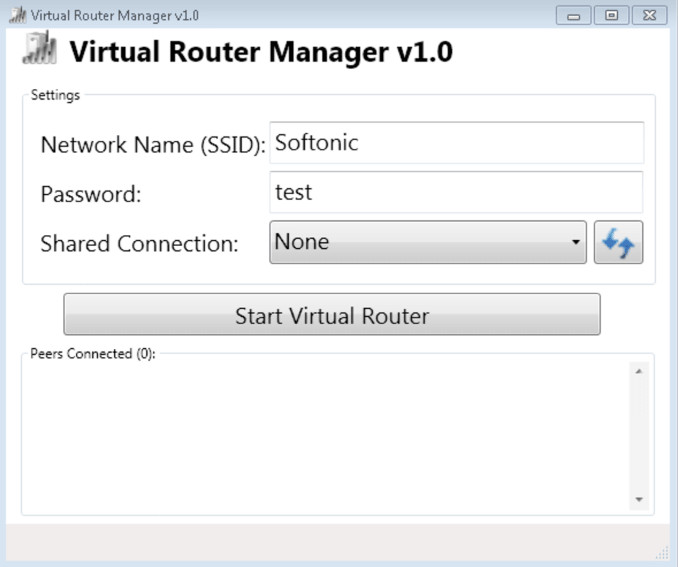 OS: Windows
Price: Free
View WiFi Connections in detail.
Support encryption for the WiFi address.
An intuitive user interface.
PROS
Easy to start.
No hacking or illegal risks.
CONS
No clear instructions.
Possible errors and bugs
2. WiFi Map Windows 10
For Windows users, you can head to the free WiFi nearby with the help of this software on your computer. It shows the precise location on a map and help people find the wanted information effectively.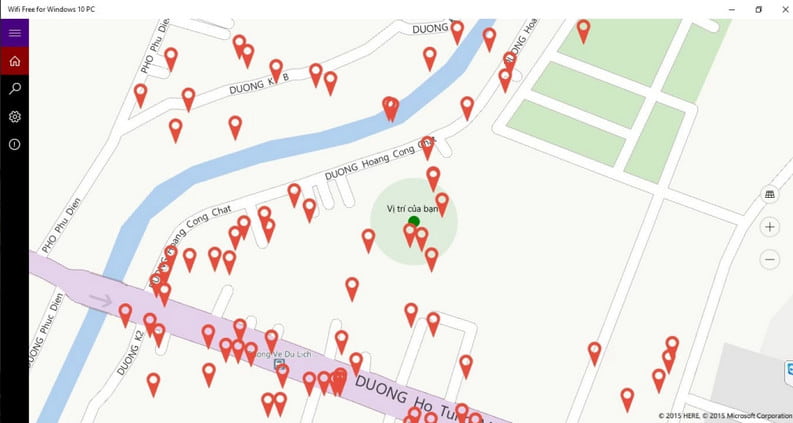 OS: Windows
Price: Free
Adopt GPS technology to offer great convenience.
Allow users to connect to the WiFi and share the accurate passwords with others.
Simple and friendly for starters.
PROS
Reach open and free wireless connection easily.
Quick speed of processing.
CONS
Passwords are not fixed to memorize.
Registration will be needed to access certain WiFi networks.
3. Xcode
You can download and install Xcode and get the manual installations on your Mac to run the script from the repository shared by users online. A specific WiFi password could be within your reach with the related instructions.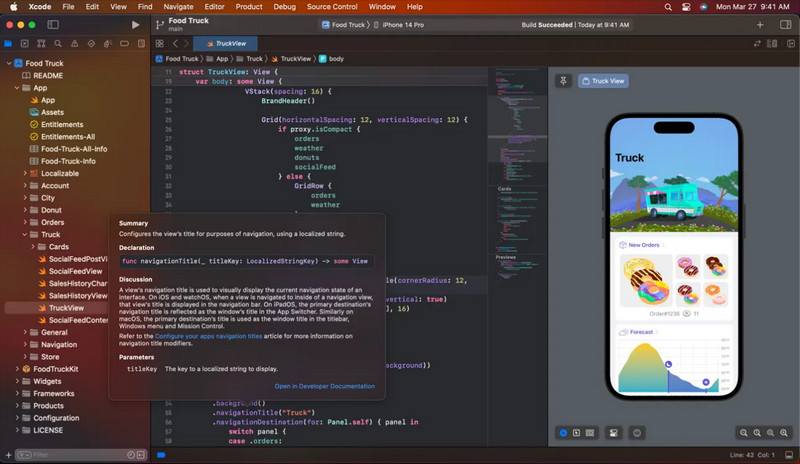 OS: Mac
Price: Free
Full control by the developers to conduct complex tasks.
An efficient workflow in the user interface for coding, testing and more.
PROS
High success rate of password cracking.
Potential and broad usage for different purposes.
CONS
Technical requirements of Mac system.
Need manual settings to run the script.
4. Homebrew
You can reach the Homebrew package manager and get a series of installations. The whole cracking process is manual with a thorough command of your console terminal, so professionals are more suggested to give it a try.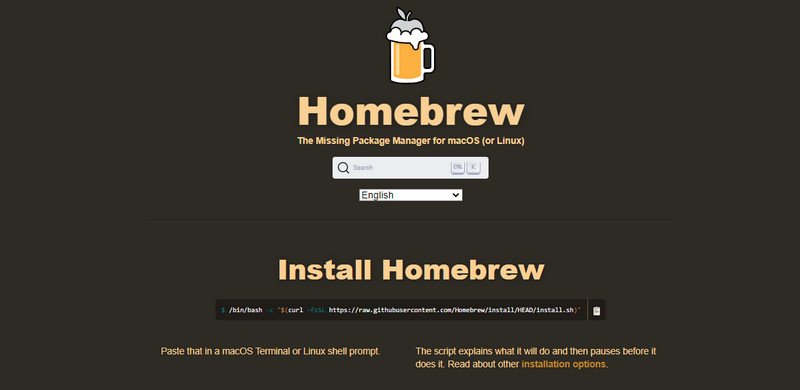 OS: Mac
Price: Free
Penetrate WiFi passwords with codes.
Provide eventual passwords for encrypted WiFi.
PROS
Break and hack WiFi passwords without any app on phones.
Useful cracking for macOS system.
CONS
Not friendly to starters.
Time-costly for several testing.
Part 4. FAQs of WiFi Password Hackers
Is it illegal to crack a WiFi password?
It depends on the regional laws and regulations. Unauthorized network connection can occur security risks and commercial damages, personally or collectively. So please make sure you have accessed the WiFi network with legit purposes.
Can a hacker access a WiFi?
Certainly. Hackers can gain access to your WiFi network and router with complicated decryption skills. A weak router is apt to be their major target.
Is it safe to use WiFi in hotel?
We are afraid not. There is a high risk of a virus attack to read and copy your personal information with an unsecured WiFi connection, so you are more suggested to turn to authorized WiFi or cellular data.
Conclusion
This post has introduced top 10 picks to hack WiFi passwords on your Mac, Windows, iOS and Android devices. You can compare them with the pros and cons and decide on the most suitable one for use. Please feel free to share your ideas if you have better solutions.

Leave your comment and join our discussion